Hollywood magic: Cailee Spaeny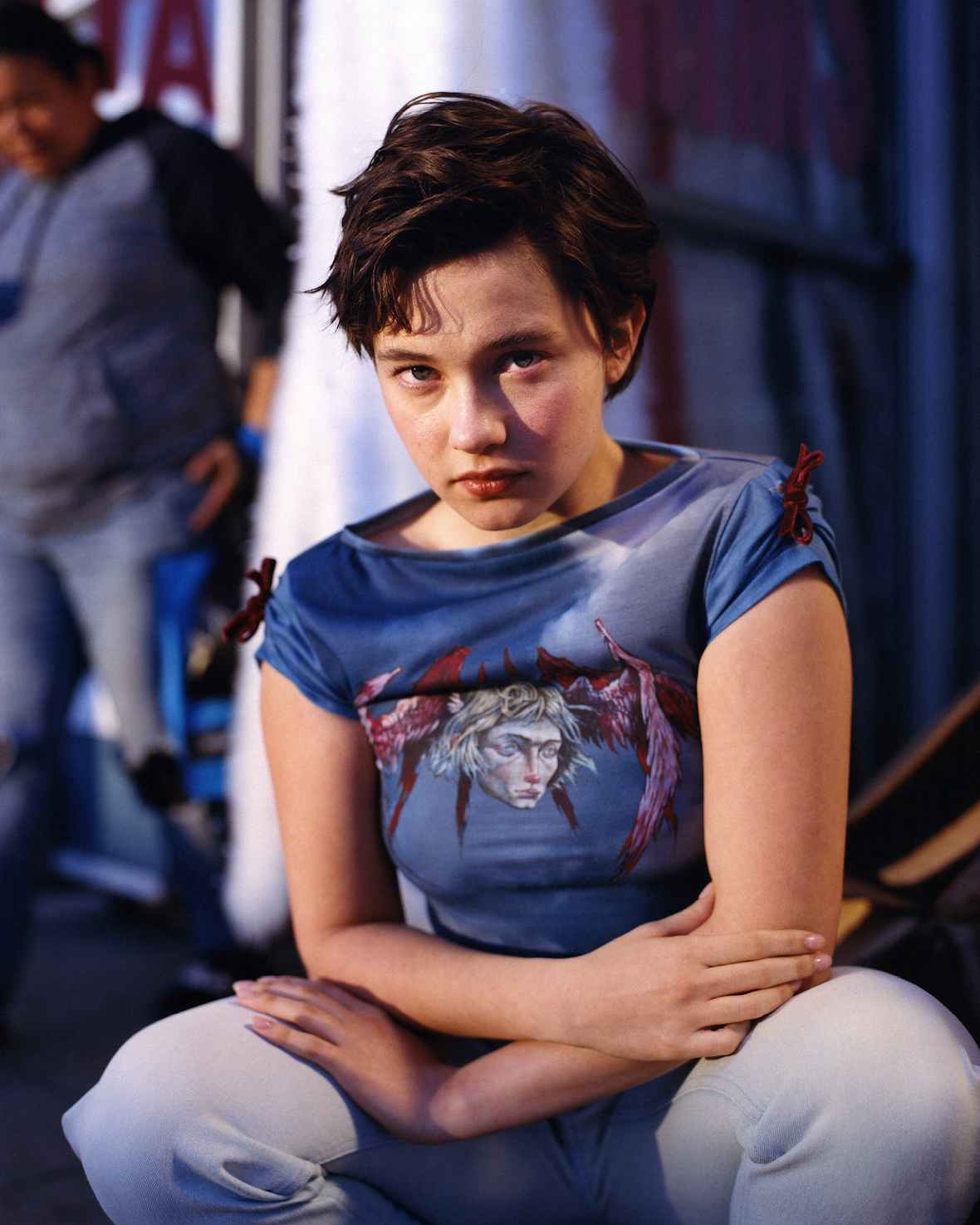 Volume 4 Issue 003: It's good times in Tinseltown for the star of the remake of The Craft.
Arti­cle tak­en from The Face Vol­ume 4 Issue 003. Order your copy here.
Actress Cailee Spaeny knows what she wants. As a pre-teen in small town Missouri, the precocious Midwesterner declared herself an artist and dropped out of high school to follow her yellow brick road all the way to Los Angeles.
It could have led to nothing – another also-ran with a packed suitcase and a closet room in West Hollywood. But in 2020 she is starring as the lead in the much-anticipated remake of 1990s teen-witch classic The Craft, and appearing as Lyndon in Devs, a thrilling new TV show from Ex Machina director Alex Garland. And the year – nay, decade – is only just getting started.
"Where I'm from, there's a formula," the 22-year-old says, while on a lingerie shopping spree with her best friend and Craft co-star Gideon Adlon in LA. They're being cute, picking out matching pieces to wear together, and breaking to chat to me between giggles. ​"You go to school, you get married, you have a baby. Nobody related to my dreams, and a lot of people looked at me like I was crazy."
For Spaeny, moving to LA wasn't as simple as packing her bags. She started out performing and living out a hillbilly destiny at Silver Dollar City theme park, a budget Dollywood in Stone County, Missouri. She was still a kid when she began auditioning, one of nine siblings in a big family. She may as well have been a million miles from Hollywood but, she says, ​"I was just like, ​'Yeah, I'm going to take a minivan and drive 25 hours to Los Angeles two times a year for four years.'"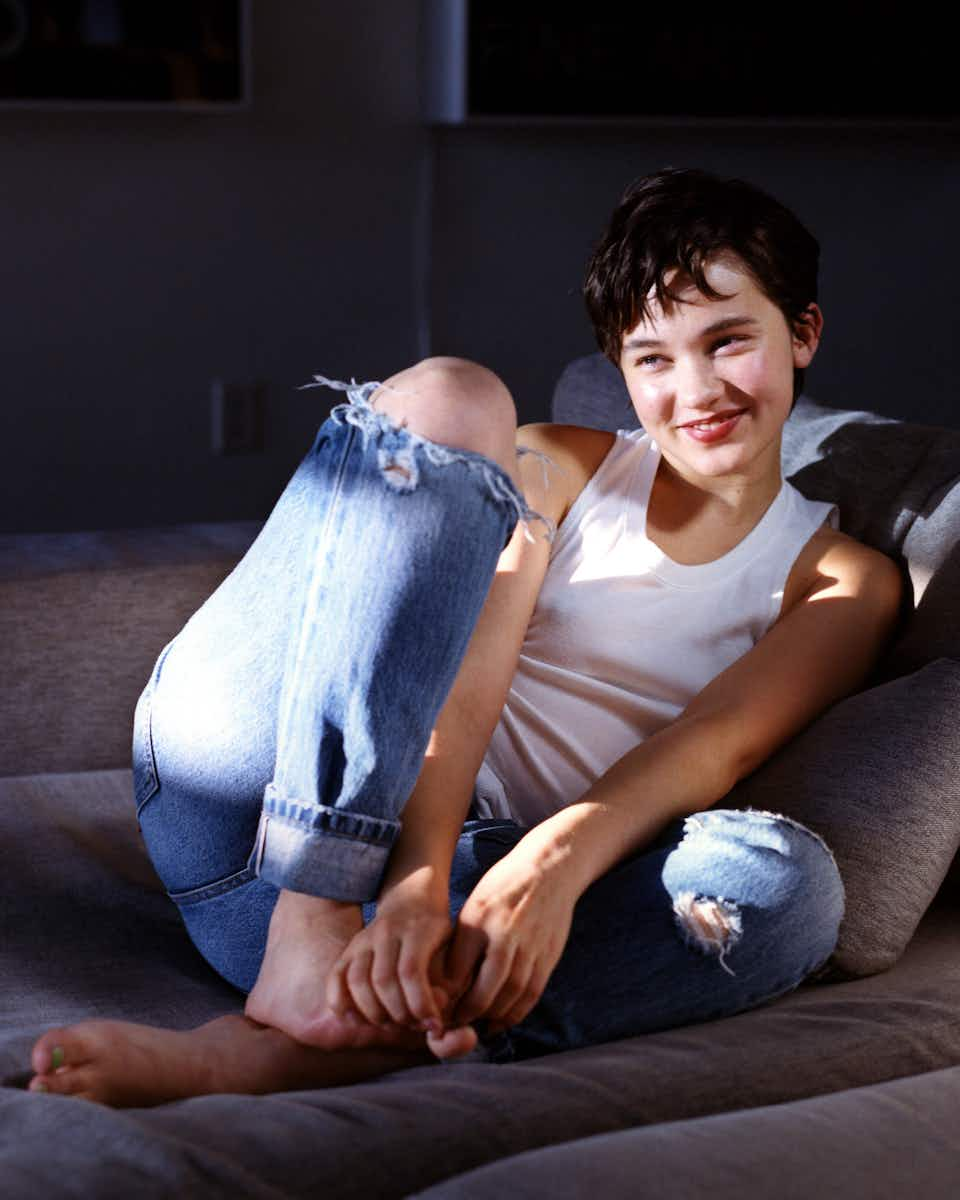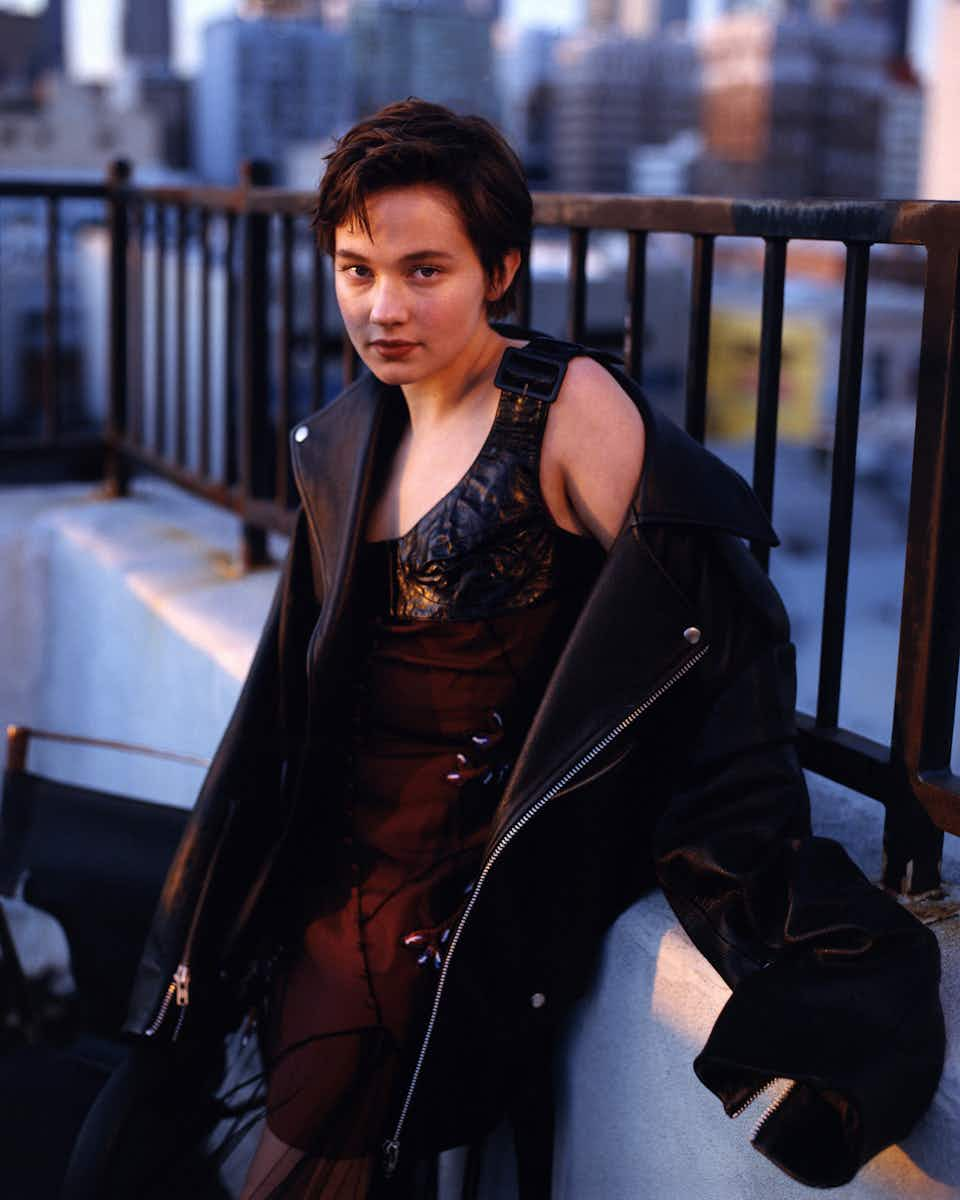 Spaeny's mum and two younger siblings accompanied her on every trip, and the motley crew would blast tunes and spend nights in hotels ​"they probably should never have stayed at" on the three-day drive out West. Once there, they stayed for as long as Spaeny needed, sometimes a month, sometimes five. They got by however they could – including crashing with generous families Spaeny's mum met at church.
"We would all share little rooms, so I'd wait until everyone went to bed to prepare for my auditions," she remembers. ​"I'd lay in the bathroom with my script in the middle of the night, memorising my lines." There was only one problem – the parts didn't come.

"When I turned 18 I still hadn't booked anything at all, and that's when it got hard," she says. ​"My parents were having secret conversations about how they were going to break it to me. We couldn't keep pursuing it as a family any more."
That's when a lot of things changed – and fast. Shortly after she turned 18, Spaeny went from having nothing to the thespian equivalent of Sophie's Choice: her years of auditions had led to either a small part in Sofia Coppola's Southern gothic The Beguiled or a lead role in the multimillion dollar sequel to Guillermo del Toro's 2013 kaiju passion project Pacific Rim. She took the latter.

Spaeny secured her first ever passport and flew to China and Australia to film the action blockbuster alongside Star Wars star John Boyega. With her first big movie wrapped, she had momentum, and quickly moved on to Bad Times at the El Royale (alongside Jeff Bridges, Chris Hemsworth and Dakota Johnson) and On the Basis of Sex (starring as Jane Ginsburg, daughter to American Supreme Court Justice Ruth Bader Ginsburg, alongside Felicity Jones and Armie Hammer).
"I'll never forget arriving in LA for the first time, after driving through all of the Californian desert. There's that moment when you finally go over a certain hill and you finally see the lights of Los Angeles. My stomach just dropped," Spaeny remembers. ​"It was a wild, wild time. It's fun to look back on, because life is so different now."

Spaeny is currently experiencing another first as she awaits the premiere of her debut big TV show, Alex Garland's sci-fi thriller series Devs, in early March. A fan of Ex Machina and other Garland projects, Spaeny looked forward to meeting the director to discuss collaborating. That is, until she found out the night before that it was an actual audition.
"I got an email while I was out for drinks with friends that he wanted me to read," she says. ​"I wasn't in a great mood the next day [reader, she was hungover], but decided to just go in there and do my best." It worked a charm and Garland immediately stopped auditioning other actors for the part.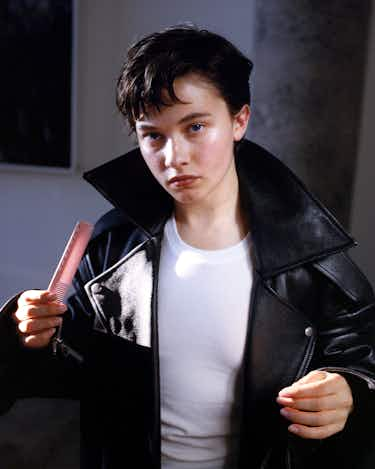 In Devs, Spaeny plays Lyndon, a super-smart, super-young employee at a secret development division within a powerful technology company. ​"It's way over my head," she laughs, ​"but it had me studying all this crazy stuff, like quantum physics."
Every acting project has changed her, she says, by exposing her to new knowledge and allowing her to experience fresh ways of thinking, but none has inspired as much lasting transformation as her upcoming role as the lead, Hannah, in Zoe Lister-Jones' remake of 1990s teen classic The Craft.

Edgier than Sabrina the Teenage Witch, and with similarities to other insightful-bad-girl ensemble films such as Heathers and Heartbreakers, the movie sees new-girl-in-town Hannah's world flipped upside down when she encounters The Three – a trio of teen witches – at her high school. In this fresh incarnation they are played by trans actress Zoey Luna, Greenleaf​'s Lovie Simone and the aforementioned Aldon – a formidable coven of young acting talent.
The cast indulged in some very ​"method" full-moon rituals throughout filming. They read the film's astrological chart based on their shooting dates and met with Pam Grossman – ​"an incredible witch" – the author of Waking the Witch: Reflections on Women, Magic and Power during pre-production. They also received reiki healing after especially challenging scenes and had a local witch on set for the set-ups involving spell-work.
"One thing Pam said that really stuck with me is, ​'Magic doesn't know you're acting,'" Spaeny recalls. ​"And it's so true when you think about it. We had to make sure we were all in the right mindset and realised how powerful our words are. It was so empowering. It's what I've been looking for my whole life."
As we wrap up, Spaeny reflects on how recently she was spending most of her time in a van, eating meals at Cracker Barrel, in her quest to be a working actress. ​"All of this is luxury compared to those days," she says, returning to her shopping spree, another young star intimate with the magic of her own life.
All clothing throughout stylist's own.
Hair Eddie Cook, Makeup Loren Canby, Photography assistance Josh Tarplin.

More like this