Into the groove: Chinaza Agbor's art is pure ecstasy

The painter graduated from the Royal College of Art last year and is hell-bent on flipping the narrative of trauma in Black art, one euphoric, sexy portrait of Black women at a time.

Extended version taken from the new print issue of THE FACE. Get your copy here.
Before Chinaza Agbor knew she wanted to be a professional painter, her crystal ball was showing her a long stint in medical school, followed by a life in the lab. ​"I actually studied biology all through high school and for my undergraduate degree," she says. ​"My plan was to be a doctor."
But Agbor had a naughty devil whispering in her ear during the first year of uni. She realised being a doctor wasn't for her. ​"I just fell out of love with science and didn't see myself being a doctor anymore," she continues. ​"That's when I had a crisis!"
At that point, she was studying microbiology in Ireland, but by the time she stepped back on home turf, the decision was made. ​"I came back to the States and was like, ​'I want to live abroad,'" she says, affirmatively. Agbor had long been immersing herself in art before making her decision, ​"so I applied for the Royal College of Art and then it sort of started there."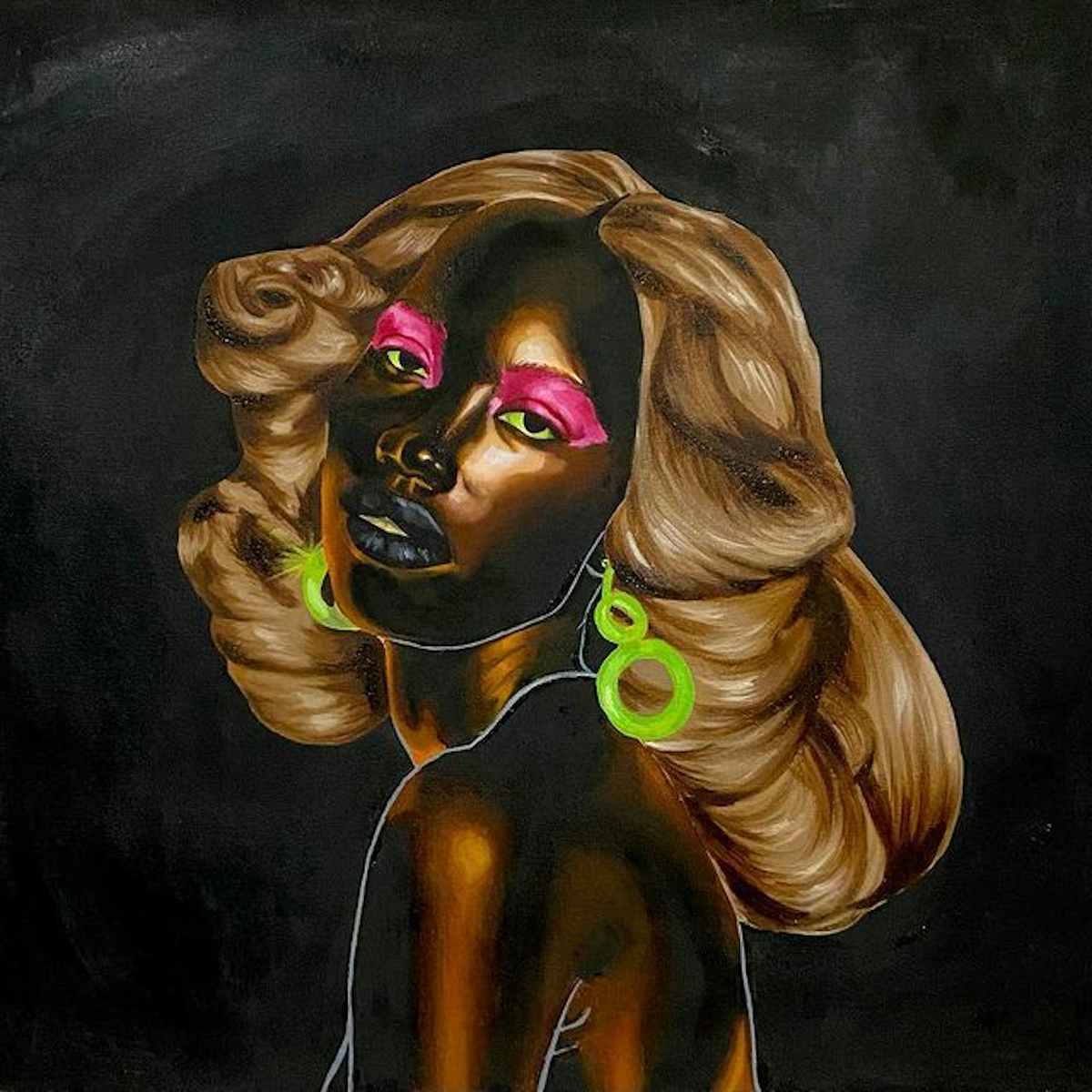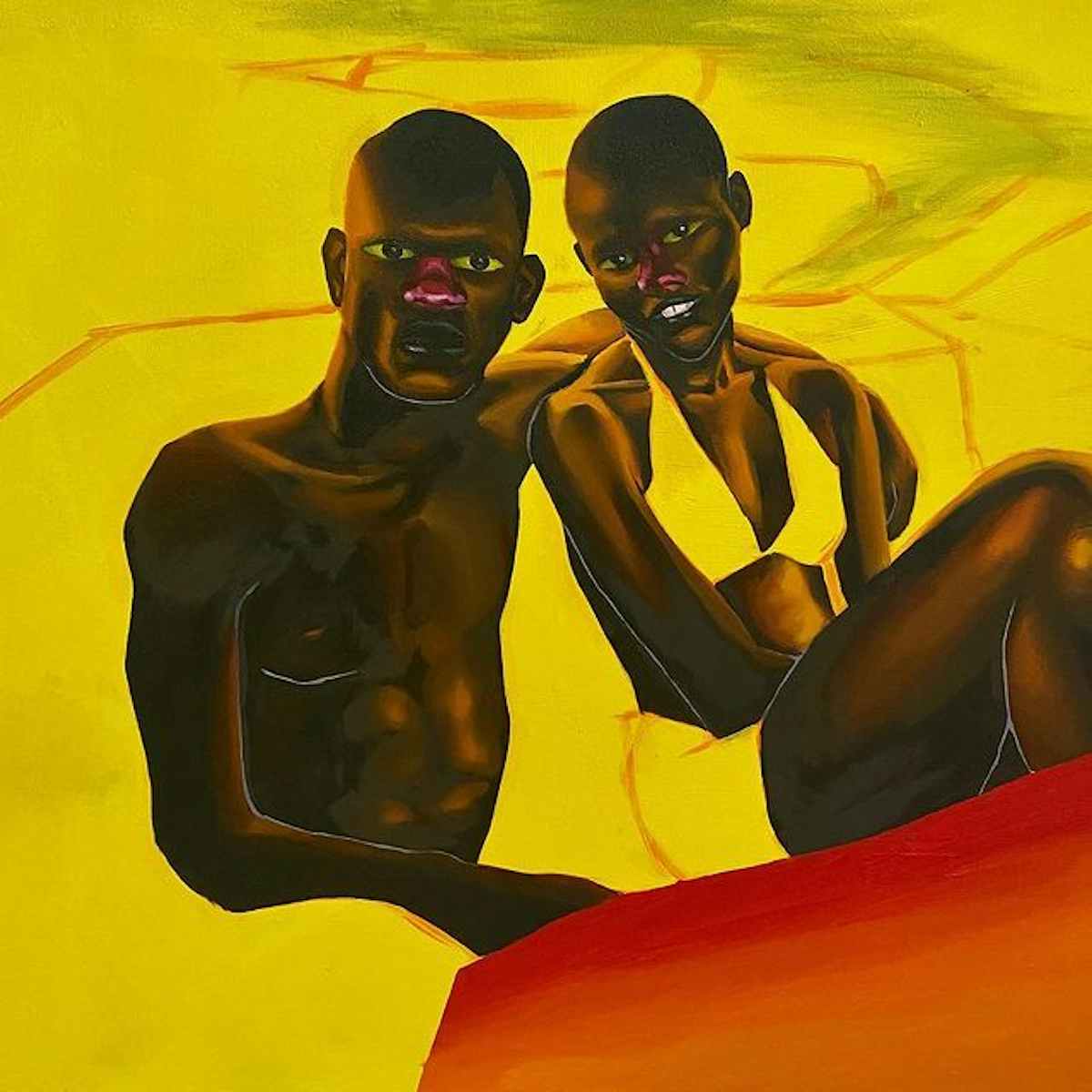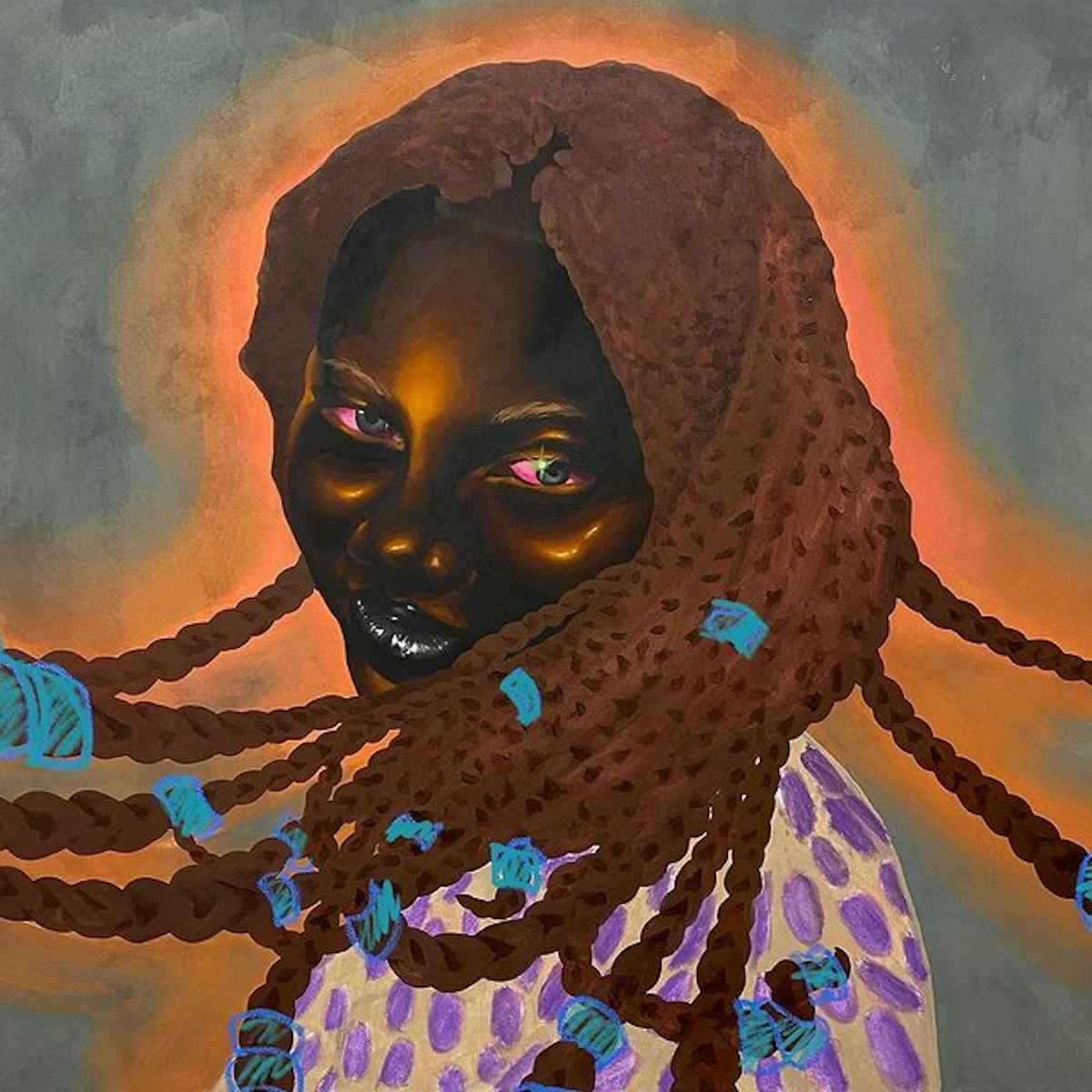 Born in Texas, Agbor was no stranger to living abroad, having moved to Nigeria and back again before her fourth birthday. But as is the case when you make any life-changing decision, there were tears. Lots of ​'em. Her parents weren't so sure about the art thing, instead hoping her daughter would go on to become a whizz kid doctor earning megabucks – you know, as parents do.
"It got to a point where I was like, ​'fuck my parents, man!'", she says, letting out a hearty laugh and a quick ​"just kidding". ​"Art is the only thing I love to do, and I was already creating at that time and selling prints of my artwork."
Now a graduate of RCA's MA Painting programme as of last year, Agbor has become one of London's foremost emerging artists. Her work, strikingly euphoric, celebrates Blackness in all forms. A young, smiling woman twirling her braids, the hedonism of ​'70s disco queens wearing acidic pink eyeshadow, a hot, scantily-clad couple sat in a bar all make up the artist's neon-coloured world, becoming dazzling characters that embody Black joy.
"I wanted to focus on Black women," Agbor says. ​"My lens is a more ethereal, alien-like vision of Black people in general – that's what I started off with."
The artist felt the current landscape of Black art focused too heavily on trauma. At one point, she found herself asking what purpose the artwork even served. ​"When we display Black trauma in our artwork, moves and everything else, who is it for?" she says. ​"It's not for Black people, it's for white audiences."
So, Agbor is on a mission to flip the script. ​"I want to project Black people in a completely different lens. I don't want to involve cops or the things that you usually see in artwork that is in your face," she says. ​"I want to do something different, something that speaks to me, and something I love and enjoy looking at."


More like this