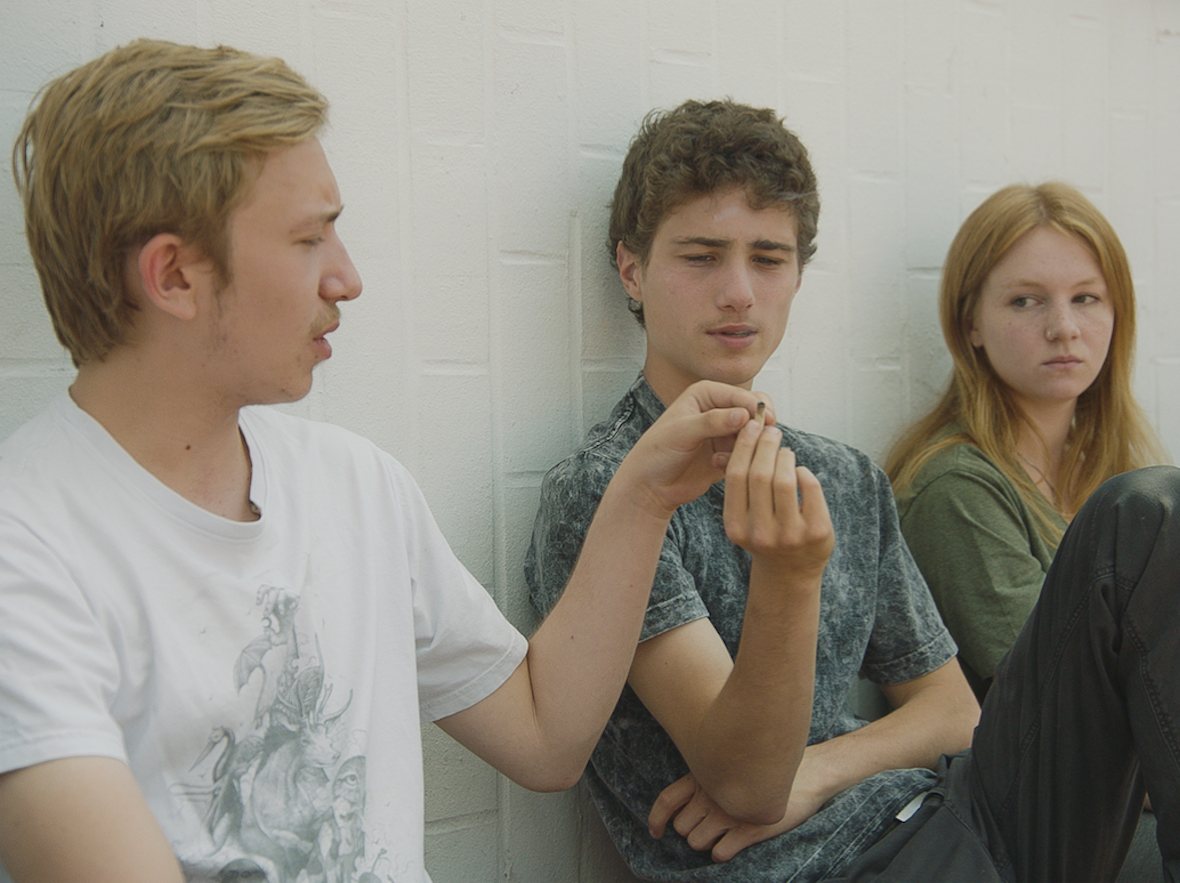 Crystal Moselle's 10 films to watch on lockdown
The story of seven children confined to a tiny Lower East Side apartment day 24/​7 – this could be just another bulletin on today's grim corona isolation news. But instead of days and weeks, these kids did it for decades. The Angulo siblings were on lifetime lockdown because their paranoid parents decided they weren't safe going out on New York City's streets, and director Crystal Moselle captured their warped and wonderful lives in her 2015 documentary, The Wolfpack.
How did these kids survive being stuck at home their entire lives? Well, through their own obsession with film. The Angulos passed their time either watching movies or creating elaborate, DIY re-enactments of their favourite scenes. So fittingly for these social distancing times, we tapped up Moselle (whose next big project is the HBO series Betty, an expansion on her 2018 feature, Skate Kitchen) to find out what she'll be watching whilst she's doing porridge at home. As well as the timely 12 Monkeys, Grey Gardens and 28 Days Later, here's what she's excited to re-see during lockdown and what she recommends you get stuck into.
ROCKERS
"I was obsessed with this one scene from the film where all these Jamaican dudes are doing this slow, swaggy walk to a heist, set to Stepping Razor and it's fucking epic. I swear Jeffrey Wright studied their walking style to play Basquiat. Gregory Isaacs is in it as well. It's just a super raw film about living in Jamaica and getting by."
CRY-BABY
"Classic John Waters film set in the ​'50s! I love a man who cries. A sort of Romeo and Juliet story where Johnny Depp plays this bad boy and Amy Locane is a goody-two-shoes but they have this epic love for each other. All the characters are over-the-top and ridiculous. I love Hatchet Face, this girl who has this crazy look on her face the whole time and has this super hot boyfriend."

POST TENEBRAS LUX

"Carlos Reygadas is an incredible Mexican director. His films are poetic, a sort of slice of life, where not every moment is a plot point, but he always brings in dramatic situations. You fall into these worlds deeply and you are right beside the characters. Especially the children. Post Tenebras Lux is about a well-off family from the city who move to a small rural town in Mexico and it's about their relationship with the locals. But it's also not about that … it gets pretty surreal at points and you may not understand what's going on. But it doesn't matter because it sort of hypnotises you. Our Time is another film where he plays himself and his wife plays his wife and it's about infidelity and relationships. Which is crazy. And I'm watching Silent Light by him today."

THE MAID

"Sebastián Silva is maybe the funniest person I have ever met. I love all his films but his two movies, Old Cats and The Maid, I just adore. He has a way of bringing out humour in these familiar situations that we all experience. The two women in The Maid are also in Old Cats, but you almost don't recognise them. You get to see how skilled Sebastián is with creating characters. Check out his other work as well — it's all good."
KUNG FU MASTER
"I watched Agnès Varda's Kung Fu Master the other day, which is a very strange movie. I don't know if I'd recommend it to anybody! It's about a woman who's 40 who's having a relationship with a 14-year-old boy who looks like he's 10. It's maybe not holding up in this politically correct environment. At points I was thinking ​"What are you doing Jane Birkin?" I do love Varda's Vagabond, The Gleaners & I, The Beaches of Agnes and how she jumps between fiction and non-fiction. I don't normally like films where the filmmaker joins the documentary, but for some reason with Agnès Varda, I don't mind."

HOME
"Fien Troch is a Belgian director who has directed several films but I love Home and Kid. She has a way with directing children that I admire. She finds the stillness and the darkness, but then there is a real humour to her work as well. She's worked with quite a few non-actors so her and I have bonded over our experiences. Also her husband is an amazing editor. He's edited Skate Kitchen and Betty (my new TV Show)… we will just call him Fien's husband. "
HEAVEN KNOWS WHAT
"I love the Safdie Brothers. Exploring their early work Daddy Long Legs and Heaven Knows What, was inspiring for me when I was making Skate Kitchen. Heaven Knows What was a collaboration with a girl who actually lived on the street and they created a scripted film from her experiences. It's very observational and raw. I really love how they have built their work into genre films, but still keep that realism."

MEDITERRANEA
"Jonas Carpaignano directed a film called Mediterranea and another called A Ciambra and those are based in Southern Italy. Mediterranea is about a refugee who came to Italy from Africa and A Ciambra is about a young gypsy boy coming of age. He moved to Calabria from New York to make his first film, but never left. He met the gypsies because when he was making the short version of Mediterranea, somebody stole his car and he heard that the gypsies stole it, so he went to the gypsy camp and he yelled, ​"Who the fuck stole my car?" and everybody was like, ​"That's not how you roll in Italy. You can't just do that." But he didn't care. And he's been friends and doing films with them for the last six years. He's incredible — a real force. One of the most magical people I've met in my whole life."
ALL THESE SLEEPLESS NIGHTS
"It's a Polish documentary hybrid where they film these kids who sleep all day and are up all night. The filmmaker Michal filmed these two guys from dusk ​'til dawn for about a year. They have ongoing rambling conversations about life and fucking around – questioning things, but also just being dumbass motherfuckers. Also they party a lot… I miss partying."
SEXY BEAST
"It's my favourite film of all time. There's something really romantic about this old gangster who's taken up this old love with this woman, then he's pulled back into this world. I love a film that starts after the story. He's in the hills of Spain, chilling the fuck out and then he gets called back into this world for one last heist. It's also very poetic and vulnerable the way that they present his character. It's funny, it's hilarious, but I think it's a very romantic film. I love the relationship between him and his lady."

---