My Media Diet: The Wire creator David Simon

We speak to the writer and showrunner about the inspiration for his brilliant new HBO drama, We Own This City, and the other media that shapes him.

From The Wire to The Deuce, Treme to The Plot Against America, as an investigative reporter, author, screenwriter, producer and showrunner, David Simon never lets us down – or the bad guys off the hook. And in the 62-year-old's HBO dramas, those bad guys are just as likely to be local government officials, preening politicians, rogue cops or blunt-force federal policies like ​"the war on drugs" as they are the street-corner hustlers of The Wire.
Set in Simon's adoptive hometown of Baltimore, this month that landmark show celebrates the 20th anniversary of its first broadcast. It's popularly held up as the greatest ever TV drama. Maybe so, but Simon himself will also give props to The Sopranos.
Across all his series, though, Simon is unfailing in his rigorous pursuit of both gripping drama and speaking truth to power. For his last project, Simon took the unusual (for him) route of adapting a novel, and a historical one at that, Philip Roth's The Plot Against America. Starring Winona Ryder and John Turturro, the 2020 series is an alternative history of the early days of World War 2, presenting a ​"what-if?" story of fascism taking hold in the United States.
But generally, Simon's interest lies more in recent history or, indeed, current affairs. Whether portraying the birth of the New York porn industry in The Deuce, the lives of musicians in post-Hurricane Katrina New Orleans in Treme, or the mission of US troops in the first 40 days of the 2003 invasion of Iraq in Generation Kill, Simon always gets to the heart of the matter and his audiences. In his hands, even Show Me A Hero (2015), a mini-series starring Oscar Isaac, made for terrific TV. And it was about council housing policy in Yonkers, New York, in the late ​'80s and early ​'90s.
In his new show, Simon goes back to Baltimore. We Own This City is the true story of the Gun Trace Task Force, a unit of door-bashing cops on a mission to get guns, drugs and dealers' cash off the streets – and into their own pockets. Set in the mid-2010s, it stars Jon Bernthal (The Walking Dead) and Wunmi Mosaku (Loki), and is based on a nonfiction book, We Own This City: A True Story of Crime, Cops and Corruption in an American City.
Below, Simon explains his debt to that book and recommends the other reads, watches and listens he goes to for work, leisure and thinking – and that he shares with his 12-year-old daughter.


The book-length journalism behind my new show…
[On We Own This City] I'm proceeding on the basis of some very good journalism by Justin Fenton at the Baltimore Sun, who has the old reporting gig that I had. In fact, I was involved in urging him to write a book when I was reading his coverage contemporaneously in the newspaper. I realised he was sitting on a very provocative and indicative scandal about the drug war.
[Viewers] could read his book in advance. We're not writing a mystery here. We're writing a ​"how did this happen?". It's a reflection on what the wages of the drug war actually are, what the wages of mass incarceration actually are in my country. The more they understand, the more they might get out of it. I'm really not desperate to keep spoilers [quiet] on this one.

The book that's a vital source for my next show…
[For an upcoming TV series] I'm trying to get through almost a library shelf of books about the Spanish Civil War, because I'm in the process of trying to hone scripts about the International Brigades that fought on the side of the Republic and, in particular, the Americans [who volunteered]. So I'm reading a lot of those histories and the one that I'm currently on is by your fellow, Anthony Beevor, the great World War 2 historian. I'm halfway through his book The Battle For Spain.
The must-read essay about gun violence…
The great Garry Wills is a historian and writer in my country. [Immediately after the 2012 school shooting at Sandy Hook], he wrote a piece in The New York Review. He basically said the gun is our Moloch, the Old Testament god of evil: it's the god that we have built altars to and sacrifice human flesh for. That essay is as true as the day he wrote it… I swear to God, there's a part of me that just wants to pack up the place and ask for asylum somewhere, some other, saner part of the planet. Because America is a society in great decline.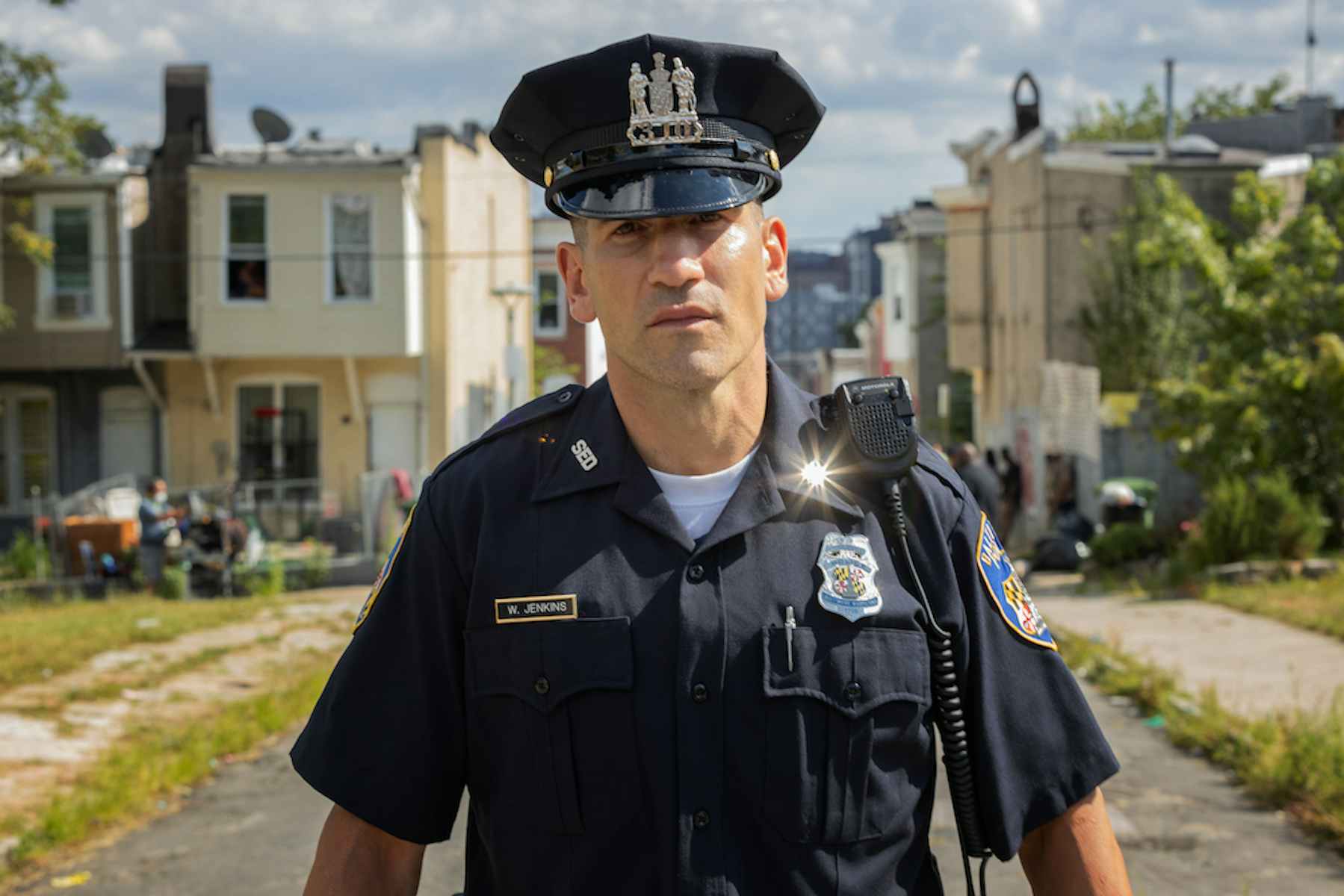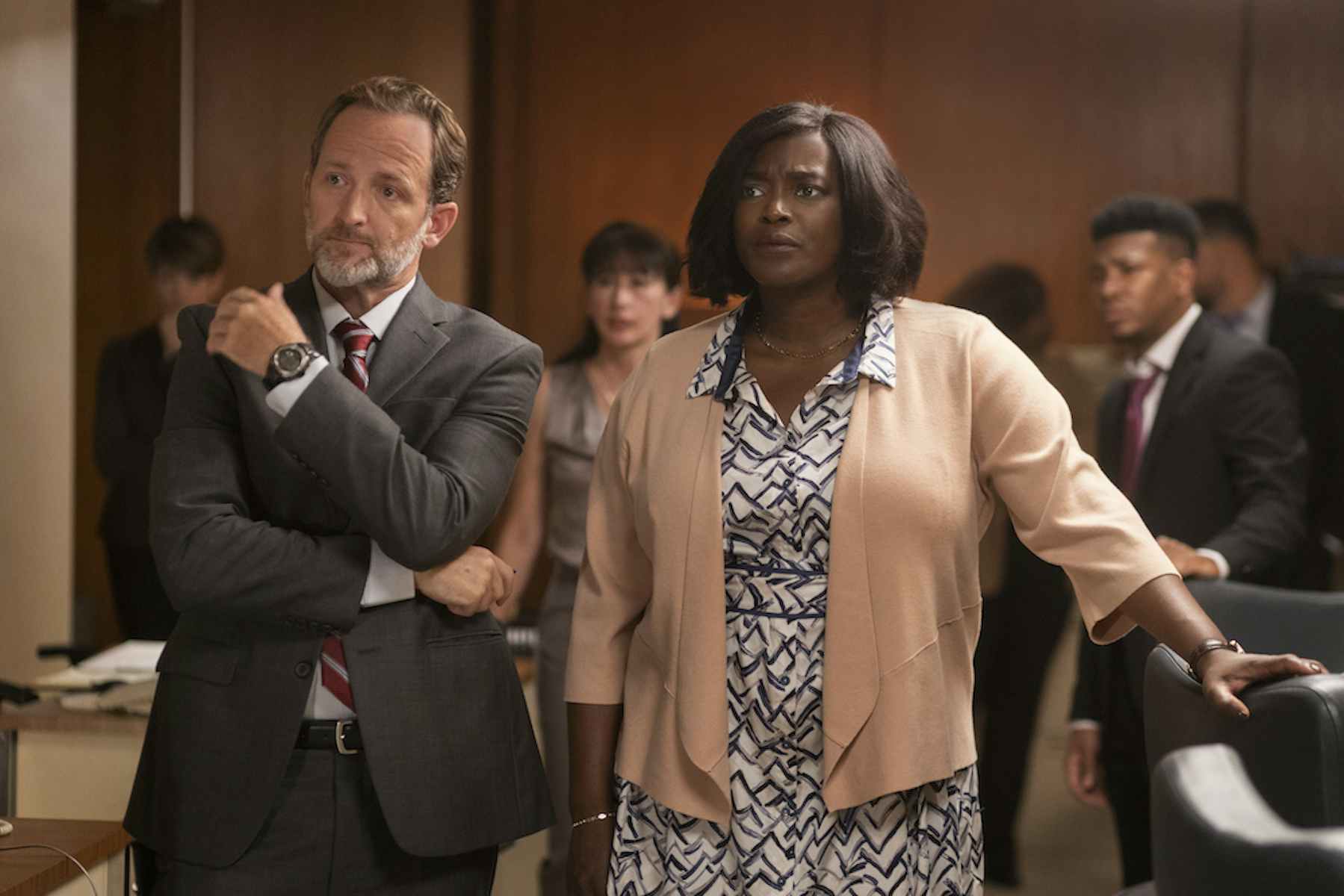 The old movie I like to relax with…

This is kind of dated because it's set in the early moments of pre-Berlin Wall Berlin – it's basically Brandenburg Gate-divided Germany. It's called One, Two, Three and it's [directed] by Billy Wilder. It stars Jimmy Cagney as a Coca-Cola executive in Berlin and was made in 1961. The boss's daughter comes down. He's supposed to look out for her and she ends up marrying an East German communist.
Obviously it's a comedy, but it's very funny. And it's a sort of screwball comedy with a lot of charm – as a lot of Billy Walters comedies have.
The last movie I watched with my 12-year-old daughter…
Tim Burton's Edward Scisshorhands. She loved it – until the ending, then she was infuriated that Johnny Depp and Winona Ryder don't end up together. She was infuriated to the point where, because she knows that Winona was in Plot Against America – which she also saw; she insisted on watching it – she insisted that, since I knew Winona, I text her to complain about the ending.
And I did, dutifully. And Winona texted back with a couple of funny remarks, but then said she was delighted that the movie was still finding people, finding its audience

The band that always takes me back…

In my old age, I've become a little nostalgic for some of the better music of my teens and 20s. So I often find myself listening to a band that was very big in America in the late ​'70s, early ​'80s: Lowell George's Little Feat.
I don't know if it translates as well to the UK but it's a brilliant polyrhythmic treatment of a lot of New Orleans themes. They're not from New Orleans – they're actually originally out of LA, although George, the leader, spent a lot of time in Baltimore of all places. But I love their music. They're not in the Rock and Roll Hall of Fame, which is why that dump on Lake Erie should just be burned to the waterline. But they're a brilliant band, a very American band. I love them.
And when I get a little bit irascible, I start listening to old punk. I'm a big Clash fan. They were the only band that mattered for a while there. One of the small but very real thrills of my life was when I was invited to a recording session where [guitarist] Mick Jones was cutting a track in this place out on the Westway [in Baltimore]. And I got to hang with Mick Jones for a little bit of time.
It's probably the safest way I could have idol-worshipped because my understanding is that [frontman Joe] Strummer did not like Americans. And he probably would have just shit all over me the moment I tried to go civilian on them – and I would have probably gotten beat up for it! But Mick Jones was a very gracious English gentleman.
The other showrunner (or two) I admire…
David Chase created an incredible dynamic with The Sopranos. There's just no arguing that that piece will stand for a long time. I very much admire [Deadwood creator] David Milch, and I'm heartbroken that he's struggling with Alzheimer's. I would love to see more from him.
And I'm gonna be at a loss for the names, unfortunately, but whoever the people were that did this Canadian show called Slings & Arrows. It's about a Shakespeare repertory company in Canada, it was an hour long drama and they did three seasons. And the writing is perfect.
Each season the repertory company is doing a Shakespeare play, I think it's King Lear, Macbeth and Hamlet. And while they're staging the play, you're watching them behind the scenes – they actually act out the play among the characters of the repertory company. So while they're preparing Hamlet for the stage, they're undergoing a sort of interior version of Hamlet, in terms of the office politics and relationships. To write that, and nail it, is remarkable. It's one of my favourite shows ever, so I'll recommend that.
The documentary everybody should watch…
The George Carlin documentary that's out now [HBO's George Carlin's American Dream]. Carlin was brilliant. Genuinely in some respects, he might have been the Bob Dylan of political comedy. Everyone would cite people before him like Lenny Bruce or Mort Saul. But Carlin came in truly from the outside and began picking apart our political hypocrisy and our social democracies, so savagely and with such wit.
I remember listening to the Class Clown album when I was 10, so he was always just part of my firmament. And until this documentary pulls back and you hear modern comics describing what Carlin meant to that art form of stand-up, I don't think I put it in the proper perspective. He's always been part of the universe for so long that I took him for granted. I just played it for my daughter and she was falling over herself at how funny it was.
The music catalogue I'm adapting for the stage…
I'm still working on a musical using the songs of The Pogues. It's not about The Pogues. It's their songs, but it's a story set in New York, in Hell's Kitchen, about the Irish immigrant experience – but [ultimately] not so much the Irish immigrant experience as… we're hoping it translates to the American arguments over immigration as they exist right now.
Who would not be a Pogues fan? Shane [MacGowan] is one of the great poet laureates of our time. You don't have to be Irish and you don't have to be Irish English. You don't even have to wear green on St. Patrick's Day. It speaks to the human condition, those songs. When he's at his best, it's remarkable.
We Own This City is on Sky Atlantic and NOW TV


More like this