Inside DRC No.12 + Bunker, Beijing
One is a low-key art space in a former diplomatic residential compound. The other is an underground bunker built during the Sino-Japanese war. In China's art scene, Peng Xiaoyang's spaces take a radically different approach.

Dotted throughout Beijing are several diplomatic residential compounds. Starting life as guarded apartment blocks for foreign diplomats and journalists – a hangover from a time when they were segregated from Chinese society – today they remain highly sought-after apartment buildings: housing offices for consulates, charities, news outlets, as well as one unique art space.
In the winter of 2015, former lawyer and ceramics connoisseur Peng Xiaoyang made the unusual decision to turn a two-bedroom apartment in the Jianguomen DRC compound into an independent, non-profit art space (don't refer to it as a gallery, semantics are important here). The resulting space, DRC No.12, is curiously low-key, holding four exhibitions a year, lasting a few months each. The space remains hidden from public view, so people can't just wander in, and while admission is free, it's by appointment only. Artists are invited to create work to fit within the apartment's context, making the viewing experience both intimate and thought-provoking (the current exhibition, Liu Xinyi's Applause is Due saw a life-sized faux-Chinese consulate created within the space).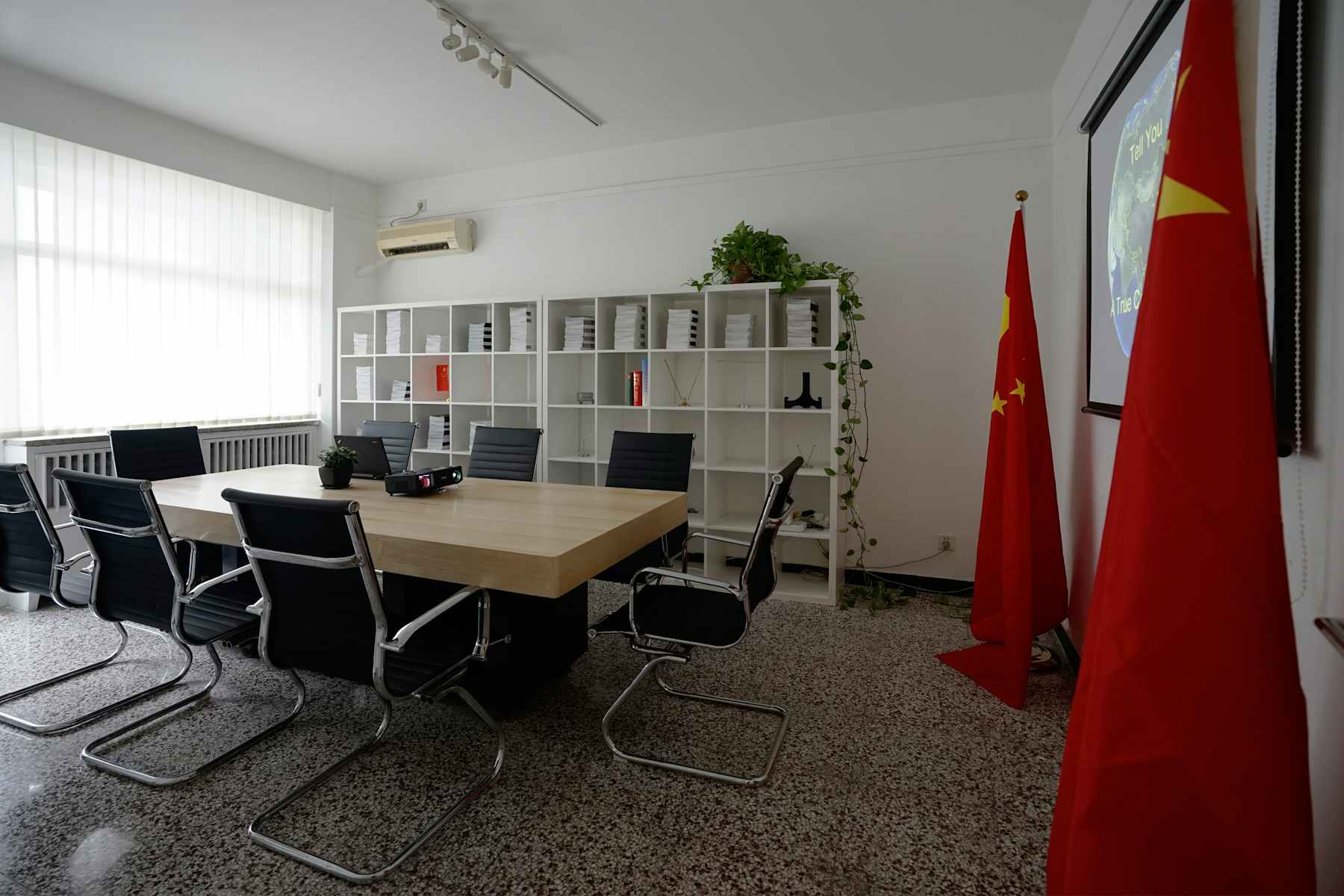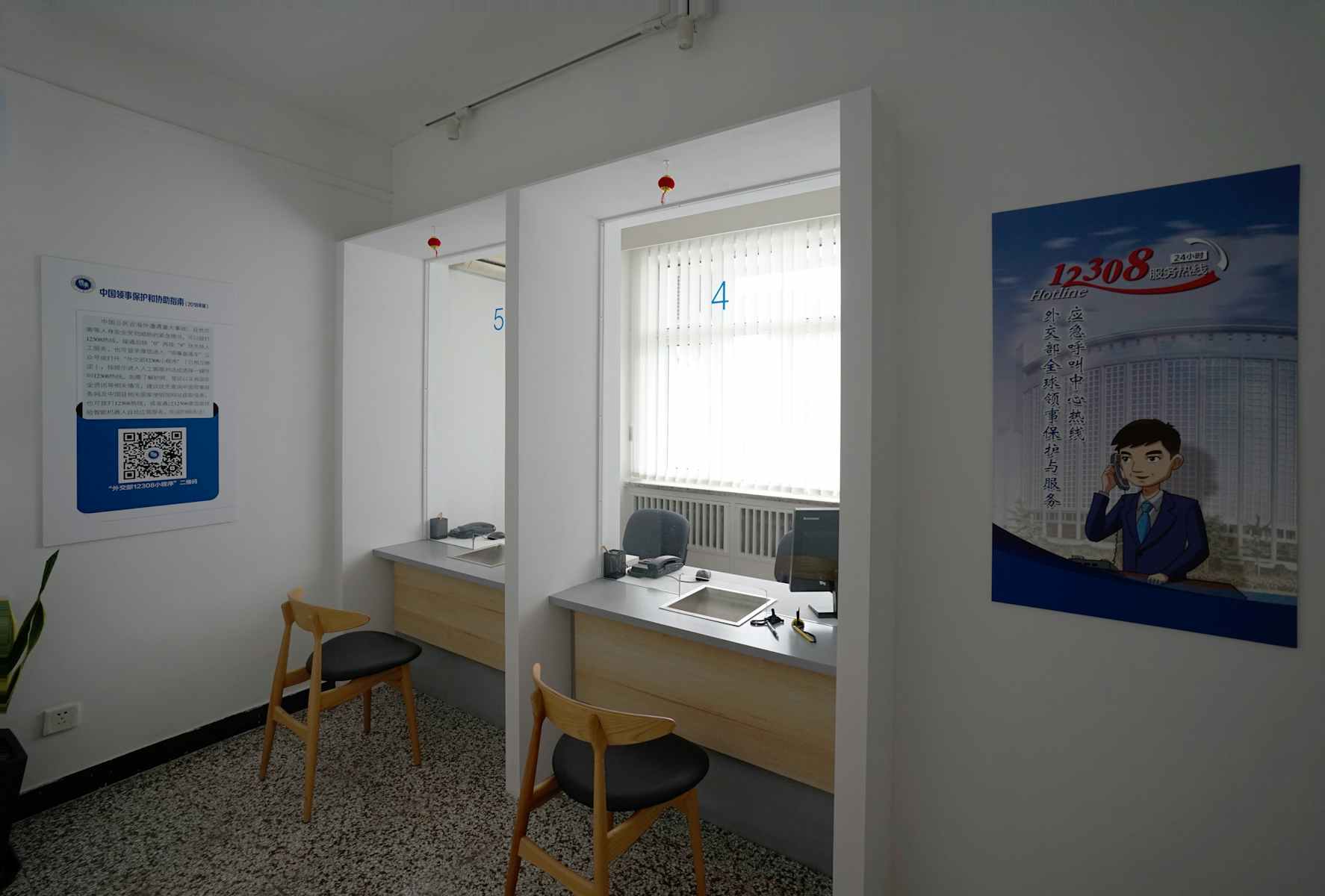 Two years ago, Peng opened Bunker – a second space in a similarly obscure location: a dilapidated mansion, unfamiliar even to many locals, which served as the warlord Duan Qirui's headquarters during the 1920s. The space is hidden underground in the compound, situated in a bunker that was built for Japanese General Yasuji Okamura during the Sino-Japanese war.
Outside Beijing's famous art districts of 798 and Caochangdi, similar spaces have been popping up, but for many, it's a brief existence. DRC No.12 and Bunker are unique in that they survive while insulated from outside interference and commercial concerns. The phone number you call to make reservations is Peng's own mobile, which seems part of a conscious decision to keep the circle small. There's no publicity, and each exhibition typically attracts 700 – 800 visitors, mostly drawn from the art community, friends of friends or art students. The ​'by-invitation' wording also helps circumvent bureaucracy which requires permits for all public-facing exhibitions.
"I don't really like to combine my personal history with why I run these spaces," Peng said as we sat down to discuss the challenges he faces. ​"To be sustainable, it shouldn't be about a singular person. One day, if I decide to retire, they can still carry on without me."
How did you come upon this space in the DRC compound?
We originally rented the apartment to use as an office and a few of my artist friends came to look around. It made them quite nostalgic because when they first started out in the late ​'70s and ​'80s, there was nowhere to exhibit art, and so a lot of foreigners held exhibitions in their apartments here. This place birthed a lot of contemporary Chinese culture, not just visual arts, but also the earliest rock music from Cui Jian (often labelled ​"The Father of Chinese Rock"), as well as poetry. The spiritual bedrock of contemporary art is in challenge and confrontation, and that was manifested here.
When did you decide to turn it into an alternative art space?
Traditionally, exhibitions are held in museums or galleries. Apartments are different, they're made for living, so the basic form and concept was already going against prevailing orthodoxy. We'd just bought some furniture, and my friends encouraged me to do an event when the space was still mostly empty. Coincidentally, it was the 10th anniversary of Feng Guodong's passing, he was an important artist as well as the father of a co-worker, so we invited his friends over for a symposium and the resulting discussion was printed out and posted on the walls. That was the first so-called ​'exhibition'. It was very rough and ready, but quite moving, it reminded us of something, so I was persuaded to keep the space for exhibitions.
It's quite an interesting undertaking considering you never officially worked in the art world before.
I was born in Beijing in the ​'60s, and pretty much through a few degrees of separation, you know everybody who grew up here then. I was friends with many of these artists from a young age, I even used to come to the DRC when I was in university.

Did you decide from the beginning to make it non-profit? It's surprising you don't charge admission to at least supplement your costs.
What we are doing is never going to be commercially viable. If we wanted to sell art we would just run a gallery, and this wouldn't be the right space. Ticket sales wouldn't cover our costs, and anyway, these spaces are for artistic exchange within the community, they're not aimed towards the public. We receive funding from individuals on the understanding they have no say in what we do and are not allowed to recommend artists.
How are the artists chosen?
We have a committee of four people who will discuss and invite artists. We don't choose people to be politically correct, and nationality and gender doesn't matter to us. We have worked with international artists, but we don't have funding for production costs, so logistics become more difficult. Otherwise, people can propose ideas and the committee decides by voting. We also don't emphasise ​"young artists." In any case, there is only young art, no young artists.

How do you see your exhibitions vis-à-vis others in China?
Firstly, we do shows that museums and galleries cannot because they're controlled by capital and need to attract a certain number of visitors, which limits creativity. Secondly, you can build a room within a museum, but you're not working with an existing structure, so that fundamental context is missing.
Do you see yourself as an outsider in the art community?
If you mean the commercial art market, then we barely exist in that world. However, if it's the creative art world, then we're very much on the inside and work with many key artists. Contemporary art is about the fringes, because it's supposed to challenge existing concepts.
Many independent art spaces are closing due to lack of funds, are you worried about your future?
None of us are paid a salary, it's a passion project, so long we still have enthusiasm and can fund the spaces, it keeps on going.
The Diplomatic Residence Compound is located on Jianguomenwai Avenue in Beijing's Chaoyang District. Liu ​'Applause is Due' runs until 30th June.

More like this