Is it a series? Is it a film? Or is it the golden age of east Asian TV?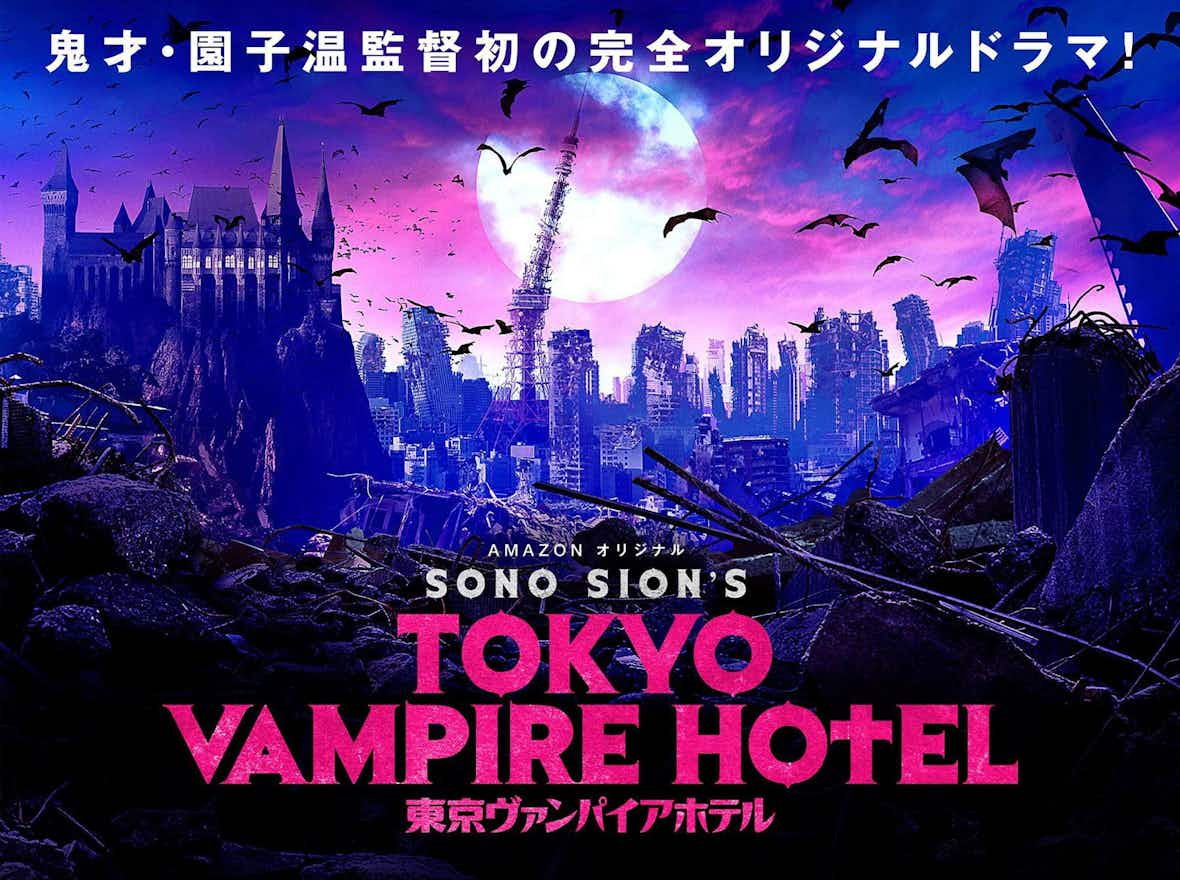 While movie theatres are suffering, Peak TV is climbing higher, reaching further – and reinventing itself as cinema. James Balmont breaks down the cult Japanese and Korean television shows you need to watch.
Remember cinemas? According to the latest box office figures, not a whole lot of us do. And with a second round of ​'rona now making its way across the nation Cineworld, the world's second most profitable cinema conglomerate, reckons the game's up, closing their entire fleet of UK and US theatres. Meanwhile the UK's Picturehouse chain have also announced a temporary closure. All of which is putting 45,000 jobs at risk.
Even more disastrous, it looks like we might not be seeing Trolls World Tour on the silver screen any time soon.
But while cinemas themselves are suffering, cinema at home is thriving, as major film events like this month's BFI London Film Festival adapt to make content accessible on-demand from the comfort of the couch.
And, after South Korean black comedy-thriller Parasite​'s barnstorming awards-season run earlier this year, the ​"one-inch-tall barrier of subtitles" director Bong Joon-ho encouraged us to overcome looks much less an obstacle to the Western viewer in 2020. But there's a deeper story behind east Asian films excelling at the world's leading festivals – one that offers hope for the future of entertainment in the midst of a faltering industry.

Some key examples. Japanese director Kiyoshi Kurosawa, a Cannes Jury Prize winner in 2008, won the Silver Lion for Best Director at Venice in September for Wife of a Spy, a feature edited together from an NHK network TV movie. At this year's cancelled Cannes, 2016 Jury Prize-winner Koji Fukada's The Real Thing was included as part of the Official Selection – it, too, was re-edited from its original format as a 10-part series for Japan's Nagoya TV. And here in the UK, Hirokazu Kore-eda, winner of the Palme d'Or at Cannes 2018 for Shoplifters, will premiere A Day Off of Kasumi Arimura at the BFI London Film Festival. It's not a theatrical film – it's the first episode of an eight-part series from premium Japanese satellite channel WOWOW.
Yes, the game's up, Japan. these ​"films" weren't made for the silver screen at all – they're supposed to be on the telly! So why are they nabbing all the plaudits? And how come all the big-shot directors from the East are heading to the small screen?
In Japan, it's largely down to a unique media landscape. With a film industry far less lucrative than that of Hollywood, and with government support for film at a minimum, directors in Japan don't have much to work with when it comes to budget.
So, suppose you want to fund a feature film. You either have to go through old-school studios like Toho and Toei – who monopolise the market by controlling the production, distribution and exhibition of their films via self-branded theatres – or by seeking independent backing through a co-op of financiers.
That's where the TV studios come in.
Despite behemoth streamers Netflix and Amazon Prime aggressively entering the Japanese market, their cultural influence and impact remains overshadowed by the major television networks. Many of these have decades-long ties with the country's leading filmmakers, stemming from the partial collapse of the major studio system in the late ​'80s, which in turn gave rise to a booming straight-to-video and TV-movie market – and to a new generation of filmmaking talent.

Take Kore-eda might have won his first Oscar last year if Alfonso Cuarón's Roma had not pipped Shoplifters to the Best Foreign Film prize. The director has worked at independent television production company TV Man Union since 1989, churning out television productions in between award-winning family dramas like Still Walking and Nobody Knows.
"I don't have to do anything to please the company," said Kore-eda of his TV Man Union-backed film work in 2011. ​"I'm completely free in that way."
Naomi Kawase, whose film True Mothers was included in the 2020 Official Selection at Cannes, was, also working in television when she first came to prominence. In 1997 she became the first female Japanese director to win a major international award when took home the Cannes Camera d'Or for Suzaku – then returned to making documentaries for broadcaster TV Tokyo.
Meanwhile, cult filmmaker Takashi Miike (Audition, Thirteen Assassins), premiered his crime thriller First Love at Cannes 2019 before it hit UK theatres on Valentine's Day this year – but he directed three separate TV series in just two years at the turn of the century, including gory crime serial MPD Psycho.
Even titans like Studio Ghibli continue to work closely with television studios. The legendary animation studio's latest production, Earwig and the Witch, is set to premiere on NHK (Japan's version of the BBC) this December. And Nippon Television Network has backed every single Studio Ghibli movie since 1989's Kiki's Delivery Service.
For actors, too, fame and fortune are far more likely to come from appearances on television. That's why so many recognisable faces from modern Japanese cinema are seen on the small screen today.
One example is Masaharu Take's Netflix series The Naked Director, which was commissioned for a second season within a week of its premiere in August of last year. A semi-biographical drama about Japan's ​"Emperor of porn" – a director who attempted to turn the adult film industry on his head in the ​'80s and ​'90s – it stars Jun Kunimura (Suzaku, The Wailing, Kill Bill), Ryo Ishibashi (Audition, The Grudge) and Lily Franky (Shoplifters).
As for the series' co-lead Shinnosuke Mitsushima, he's a headliner in works by aforementioned award-winners Kurosawa and Miike, as well as several films by Japanese cinema's enfant terrible, Sion Sono. After winning the 2008 Berlin Film Festival FIPRESCI Prize for notorious four-hour arthouse flick Love Exposure, Sono cast Mitsushima in the 2017 Amazon Prime-funded series Tokyo Vampire Hotel.
The director was quick to praise the creative freedom he received. ​"They weren't very strict with their rules," Sono told the Japan Times that year, after the producers provided a budget that allowed him to film on location in Transylvania in Romania for vampiric authenticity.
Mitsushima is also the male lead in A Day Off of Kasumi Arimura, which will not be the first television work by a prominent East Asian director to appear at the London Film Festival. Two years ago it was Park Chan-wook (Oldboy, The Handmaiden) who earned all the plaudits when the first two episodes of espionage thriller Little Drummer Girl, starring Florence Pugh and Michael Shannon, sold out the 800-capacity Embankment Garden Cinema.
And while South Korea's ​"Hallyuwood" industry is different to Japan's (the government heavily incentivises home-grown productions), the country's leading filmmakers look to be increasingly drawn towards high-profile television productions, too.
This year alone, Yoon Sung-hyun's Netflix action-thriller Time To Hunt became the first South Korean film to be screened in the Berlin Film Festival Special section. The same streaming platform's first-ever Korean TV series Kingdom ("the Korean Game of Thrones") premiered its second season to a 100 per cent positive rating on Rotten Tomatoes, leaving fans expectant of a third series commission soon.
Even the big man Bong Joon-ho is on TV in 2020. He announced in January that Parasite had been commissioned for an HBO TV adaption, and his 2013 film Snowpiercer premiered in July as a TV series on TNT and Netflix.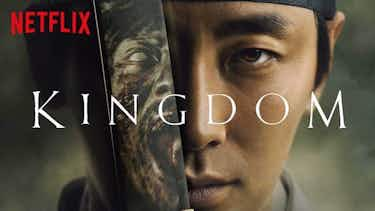 Television has been triumphant in Japan for a long time, serving as a training ground for the filmmaking elite and a gauntlet for emerging talent. But with international criticism more focused on the feature film format, Eastern television has been largely ignored in the West – until recently. Now the advent of higher budget, Amazon- and Netflix-funded series production, meanwhile, has brought Korea into the fray.
And, with cinemas themselves going tits up in 2020, it looks increasingly likely that TV movies and series will be the premiere format in the next few years, regardless of country-of-origin.
Critics talked of a ​"Golden Age of Television" just a few years ago, as the Peak TV likes of Game of Thrones, Breaking Bad and True Detective gripped audiences the world over. To many, they are still the apex of serialised storytelling. But as streaming networks become increasingly oversaturated with bogus new series' trying to capture the zeitgeist, it might be time to check out the hangul and kanji titles popping up on Your Preferred Streamer's homepage.
If the selections of the world's most prestigious film festivals are anything to go by, this new era and type of TV Movie may just be the best thing out there right now.

More like this