Who the hell is Suzie, and why do we hate her?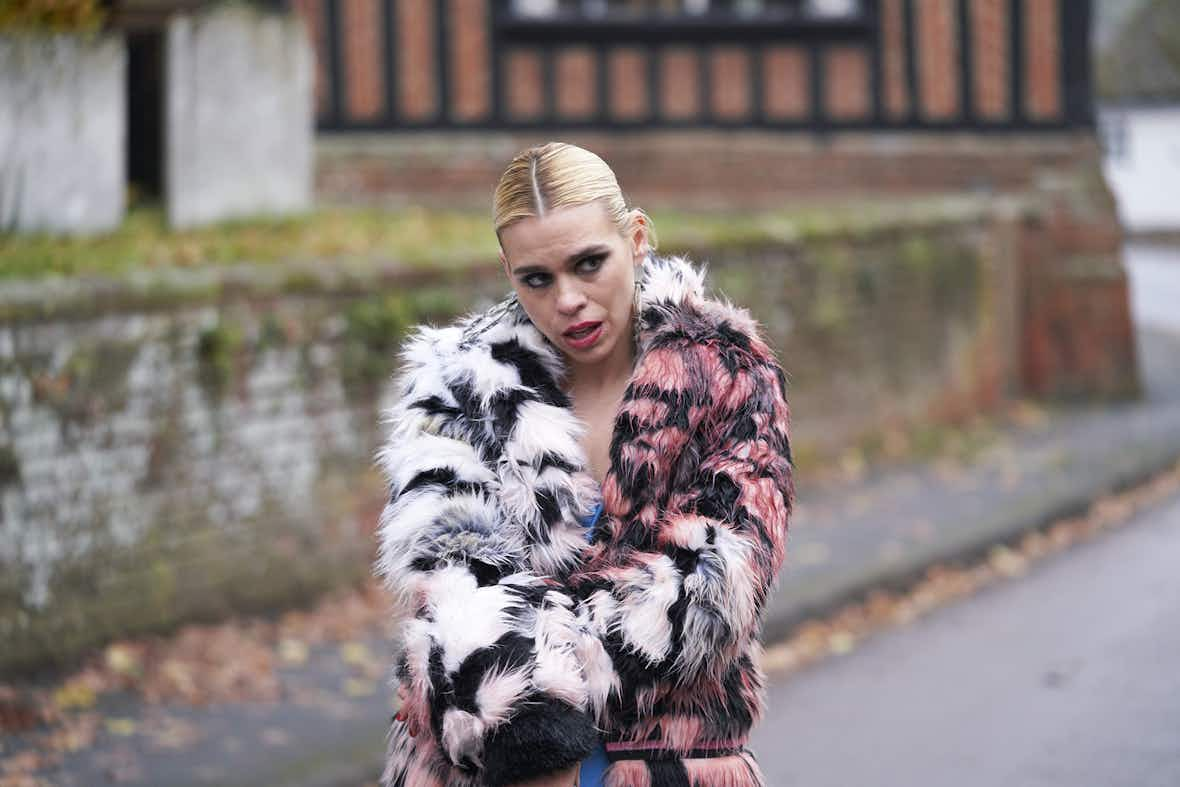 Close-up, a darkened stage, a young girl at a microphone, spotlit and singing her heart out. Song ends. Cue rapturous applause. From off-camera comes the voice of a talent show judge. Here's everything you need know about new sky original eight-part drama, I Hate Suzie.
"How old are you?"
"15."
"What did you say your name was, sweetheart?"
"Suzie Pickles."
"OK, well that's the last time anyone's gonna ask you that, Suzie. Because you're… gonna be a STAR."
This is the opening scene of I Hate Suzie. Sky's new eight-part drama about the dark side of fame stars Billie Piper and is co-created by the actress and playwright/​screenwriter Lucy Prebble. As this Sky original launches on Sky Atlantic and Now TV, here's everything you need to know about the TV hit of the late summer.
Suzie (Piper) is a thirtysomething who, some 20 years after her talent show victory, has transcended a brief spell in teen pop and child stardom to become one of the most in-demand actresses in the country. When we meet the grown-up Suzie, she's just landed the role of a lifetime: playing an aging but still-beautiful princess in a Disney blockbuster.
Furiously smoking victory fags, swearing like a pro and seeking out celebratory champagne for breakfast, she toasts her success in her idyllic country cottage with her handsome husband Cob (Daniel Ings) and seven-year-old son Frank (Matthew Jordan-Caws), who's deaf.
In all the carousing, however, Suzie has forgotten that this morning both the cleaner and a photoshoot crew are coming, the latter mob-handed (and with dogs).
Then, in the midst of all that happy chaos, Suzie's phone pings. Picking it up, she notices multiple missed calls and worried texts from her mum. Puzzled, Suzie scrolls, swipes and clicks.
"NEW BATCH OF CELEBRITY NUDES LEAKED AFTER TRASH HACK!" screams the headline on 24 Buzz ("News and showbiz site of the year"). ​"Embarrassing photos of the nation's most – " Suzie smiles at the prospect of yet more titillation at the expense of the famous. But when she clicks again, her smile vanishes.
"Suzie Pickles sucking mystery man."
Oh dear. That's not the behaviour expected of Disney princesses, aging or otherwise.
Frantically calling her best friend and manager Naomi (Leila Farzad), Suzie goes into crisis mode. She also goes into a state reflected in the title of the first episode: SHOCK.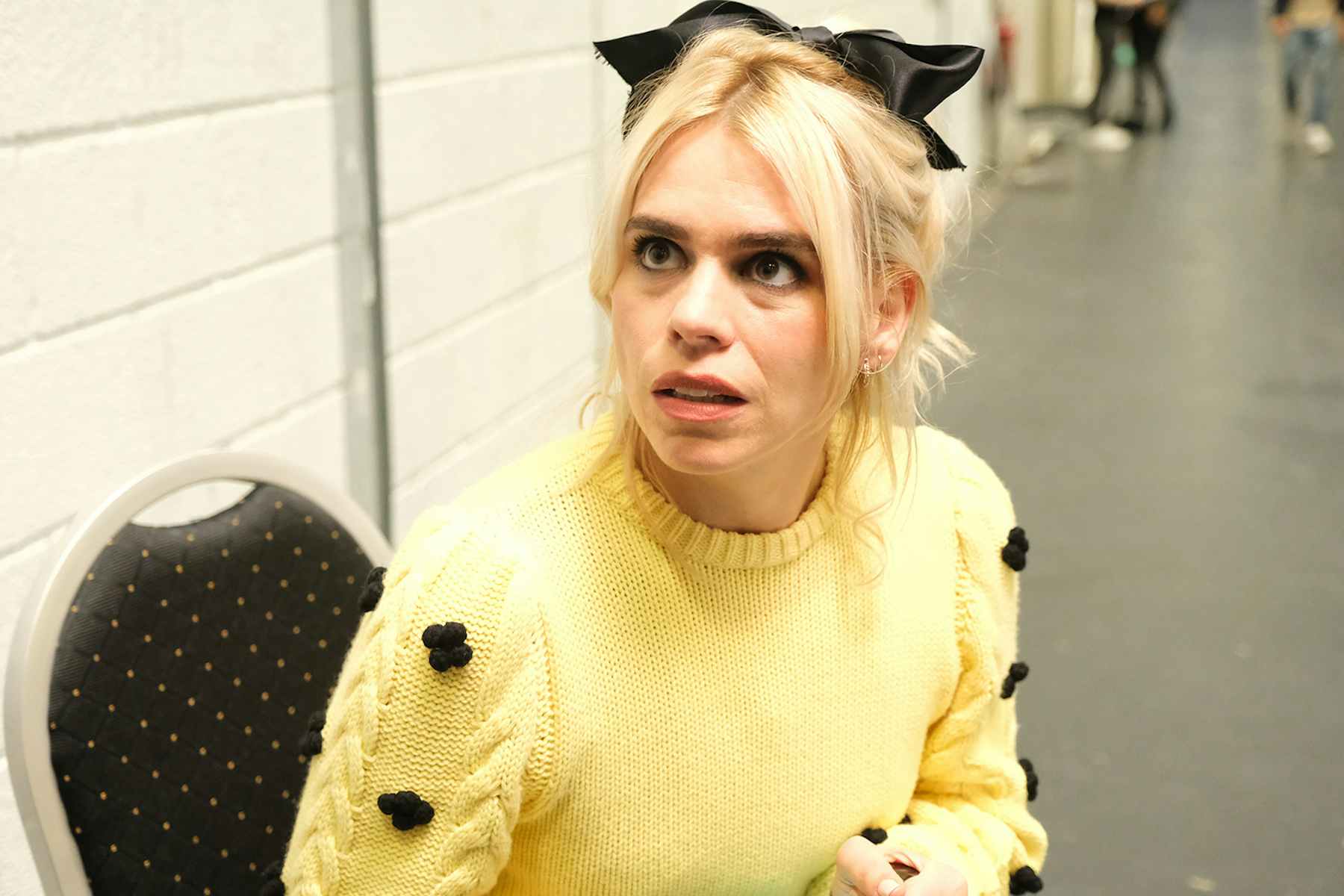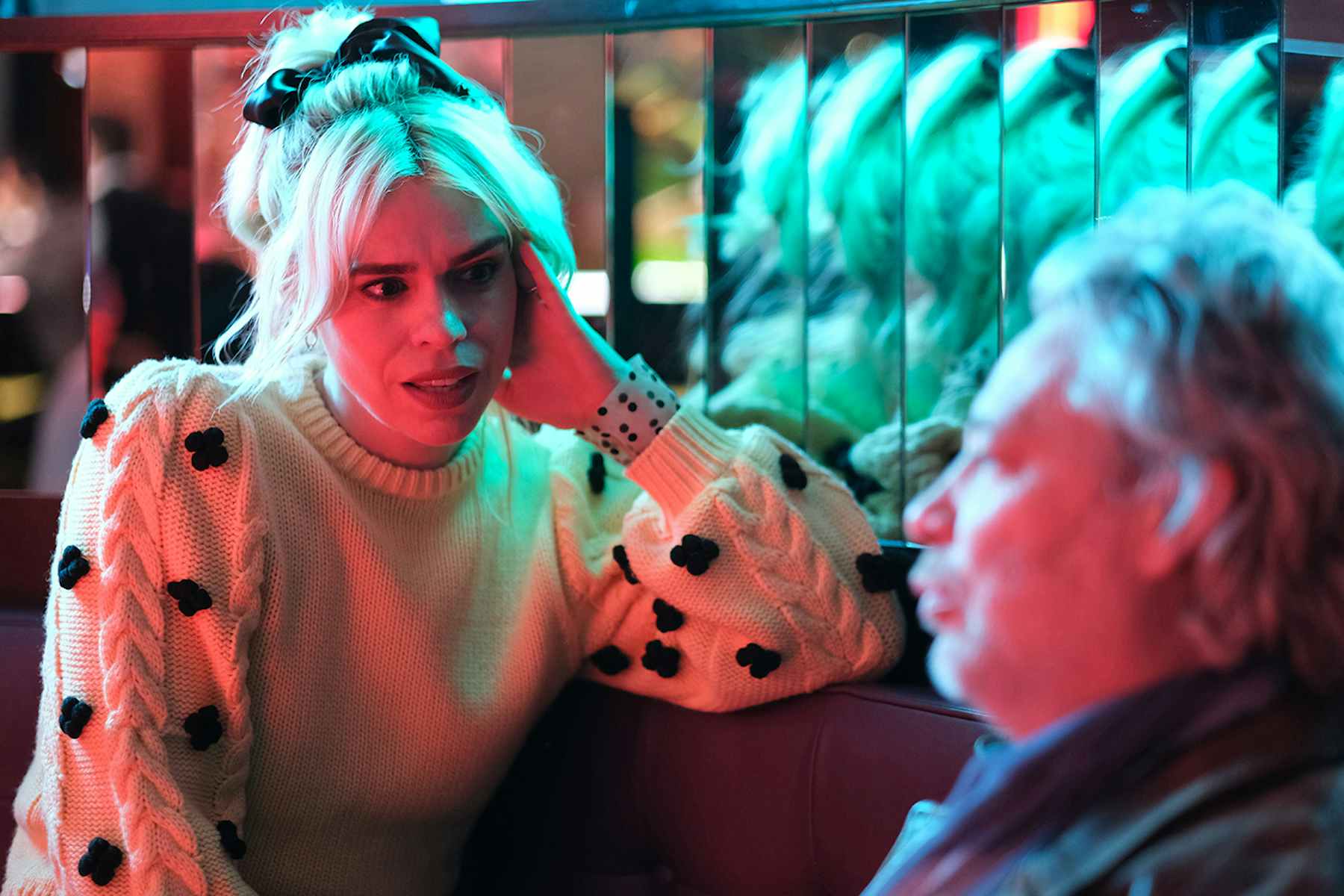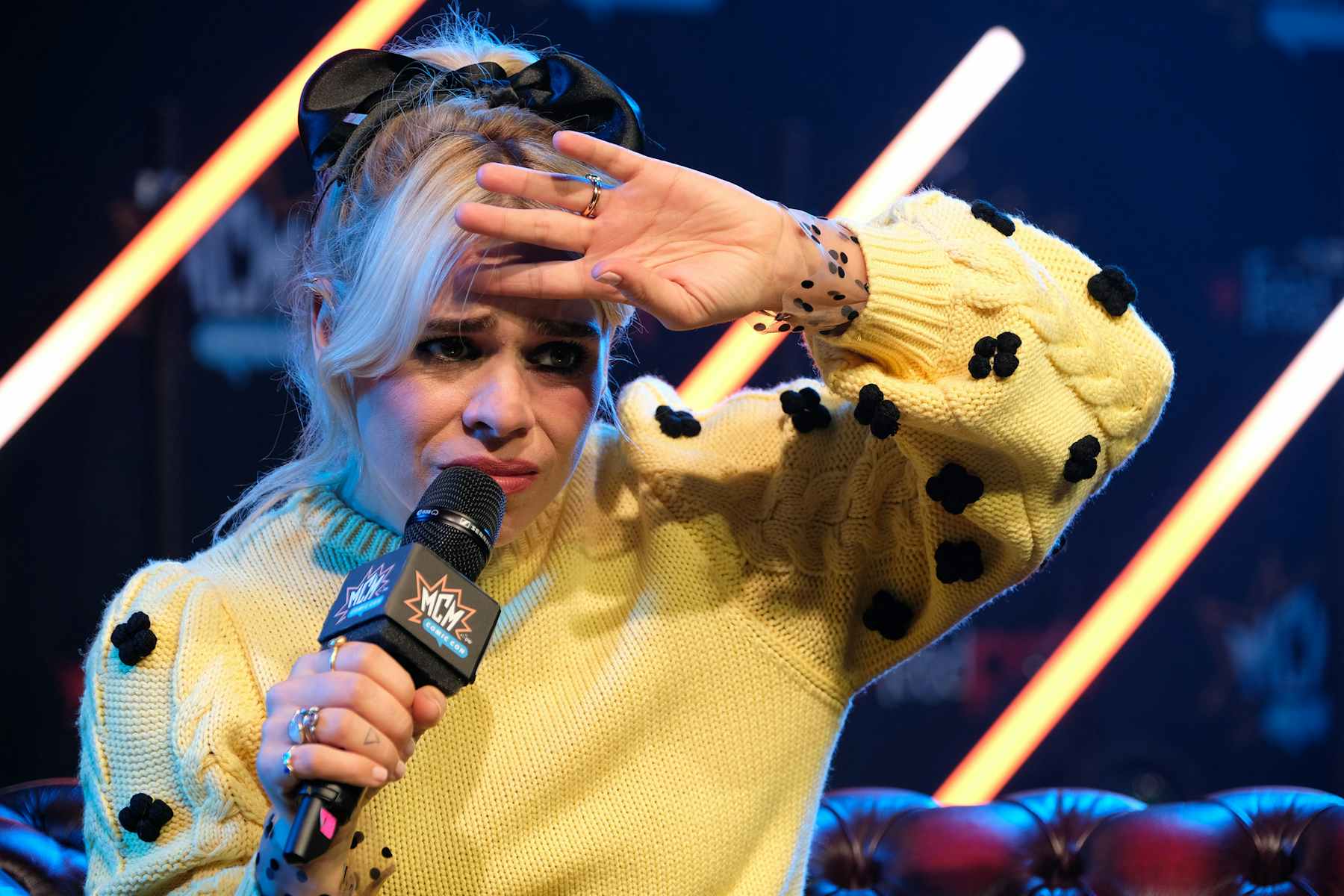 Suzie may hate herself, and hate the mess she's gotten herself into, and the woman she's become in her professional and private lives. ​"I don't think she knows who she is," says Piper. ​"She's been a lot of people, which feels very female. As a woman you put on many different hats to get what you want."
But we viewers don't really hate Suzie. We sympathise with her, laugh with her, sometimes laugh at her and, over the eight episodes, navigate with her each of the stages of the very public trauma that has engulfed her life.
After shock comes DENIAL. Then FEAR. Then SHAME. Episode five is BARGAINING. Then GUILT. In the penultimate episode we experience ANGER. And, finally, hopefully, ACCEPTANCE.
This is the journey expertly crafted by Piper and Prebble. The pair go way back, to 2006, when the actress starred in Secret Diary of a Call Girl, written by the playwright in her TV debut.
In stage dramas such as Enron and A Very Expensive Poison, Prebble has proved adept at skewering financial crises, corporate politics and the murderous machinations of possibly state-sponsored assassins, and reframing them as bold, challenging entertainments.
Now, having been nominated for an Emmy for her work on Succession, she's turned her perceptive dramatic mind to the murky, treacherous waters of fame, digital privacy and social media. As Prebble puts it of she and Piper's co-creation: ​"We decided to tell the truth about that celebrity world, rather than doing a ​'fun, glamorous' version. [I Hate Suzie] is funny, revealing and dark."
The Face presents, as a partner to a new sky original I Hate Suzie, a podcast series. My Public Me – A User's Guide is a four-episode discussion of the issues raised in the Sky show. It's hosted by journalist and commentator Chanté Joseph, whose expert analyses of race and class within a pop culture framework have featured in The Guardian, The Independent, Complex and on Channel 4.
Our guests will consist of a mix of voices – including Prebble and Piper – who have each experienced personal elements of their identity play out in public. At the heart of the podcasts, mirroring I Hate Suzie, is an exploration of one unavoidable truth of modern life.
That is: increasingly, our personal identity isn't private. Instead it's built, shaped and revealed in public. What does that do to someone? Do they come to hate themselves, as Suzie does? Or do they stand up, fight and transcend, as Suzie might?
Our series, like this brilliant, bold and edgy Sky original, will offer some answers.