Intimate portraits of a Kenyan fishing community

Giovanni Benvenuto spent early mornings at sea with the locals, capturing the sun-soaked beauty of an age-old tradition.
When he was growing up in Italy, photographer Giovanni Benvenuto would often accompany his dad to go fishing in a small lake. He was instantly hooked.
"I've always been attracted by the lifestyle of these old lads in Sicily, and then I discovered this passion for the sea and the way people can live," he says. ​"I've always been more interested in this community of workers rather than fishing as a sport, though."
But the open sea is a different kettle of fish compared to an idyllic, blue-watered lake on an island in southern Italy. Benvenuto's serene father-son fishing trips were small fry compared to daily lives of professional fishermen around the world. Unpredictable tides and, you know, lack of nearby land can make things considerably more daunting.

The Italian learned this first-hand last year, when he traveled to Kenya with his girlfriend, who was visiting her mum, to work at a local hospital close to the town of Malindi. ​"It was my first time in Africa and we were based in Watamu, this small village close to the sea," Benvenuto says.
With the help of a local friend, he was introduced to the local fishermen, who were hard at work along the coast. ​"I was completely amazed by this group of guys who were fishing for lobsters. We spent a morning with them on their boat, which was very small. There weren't any nets on the boat, which was quite strange to me."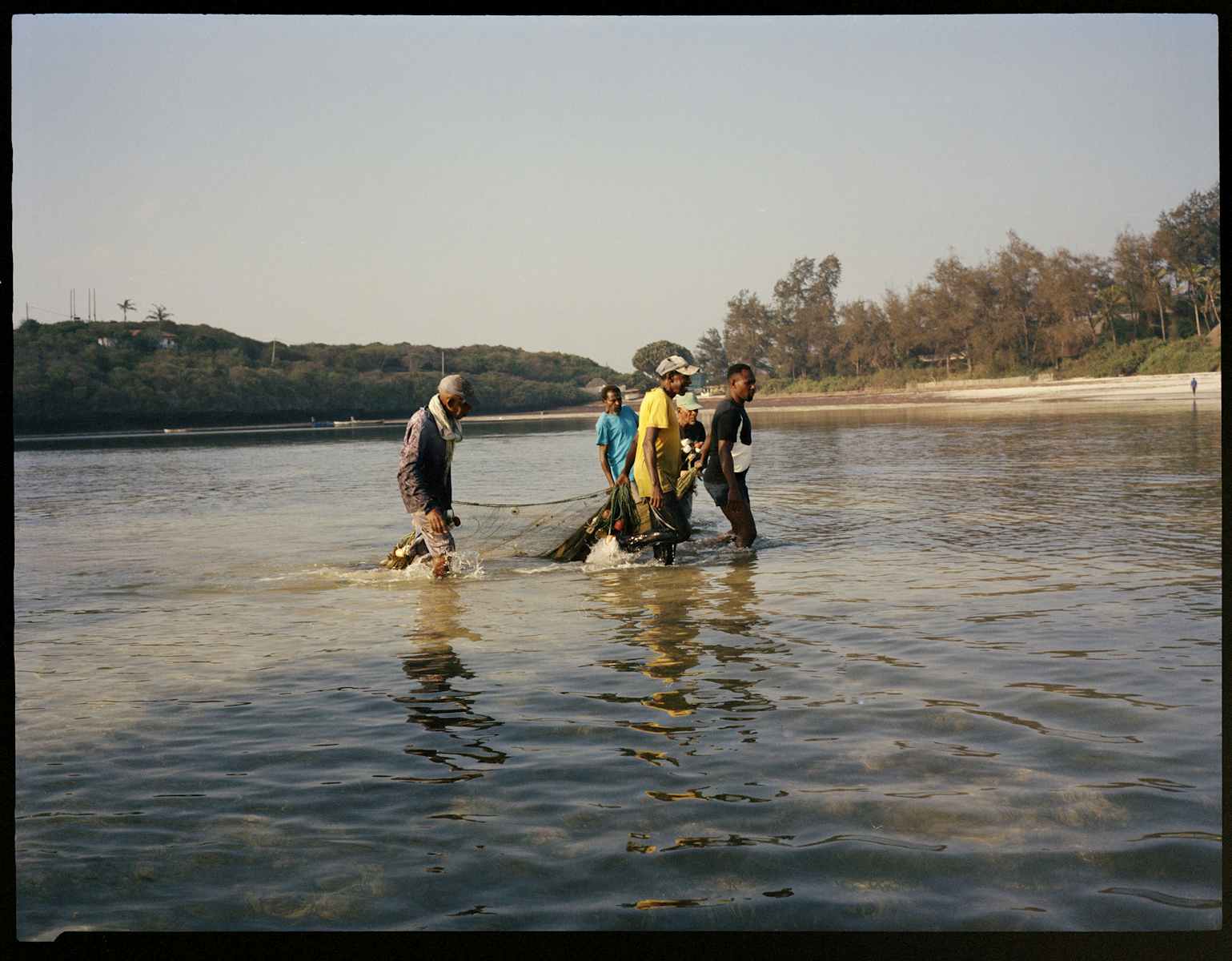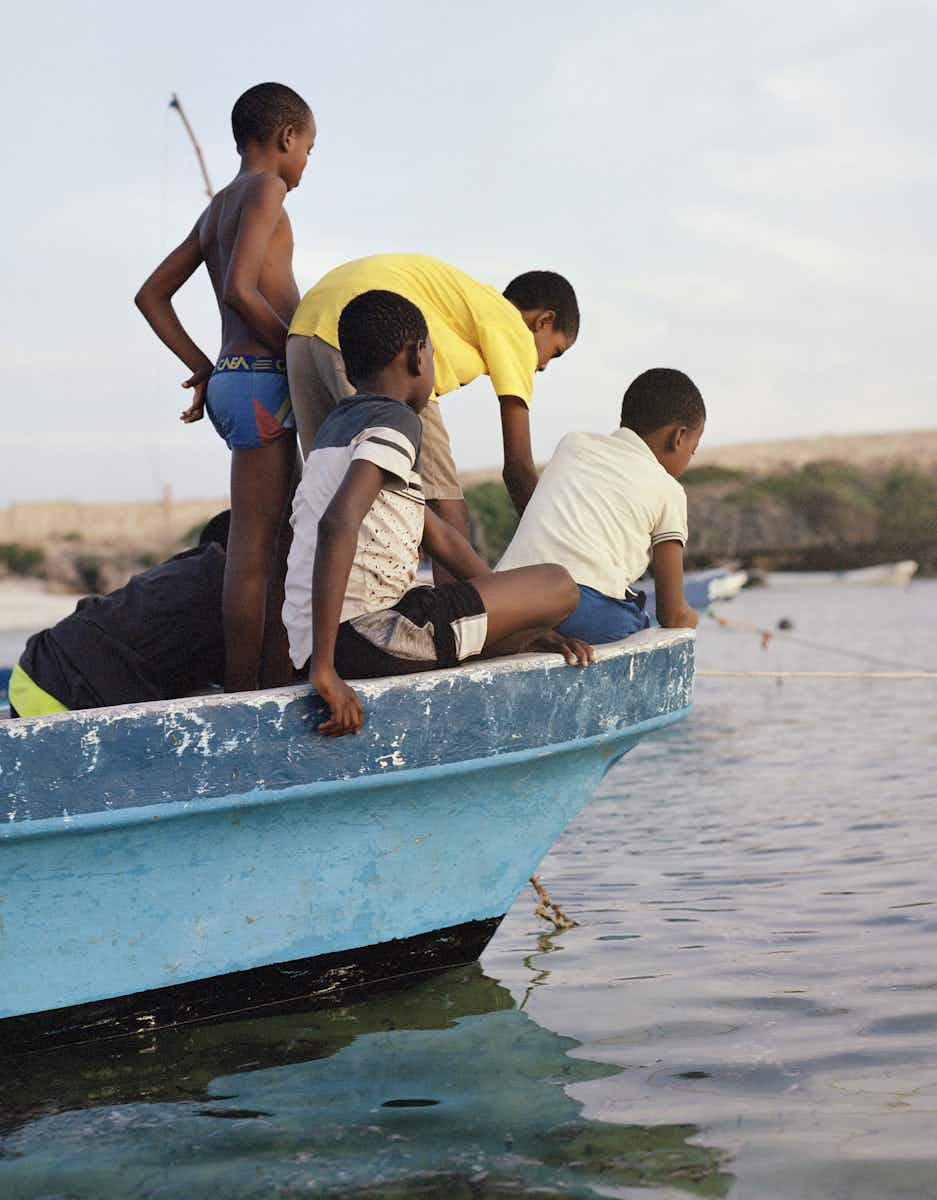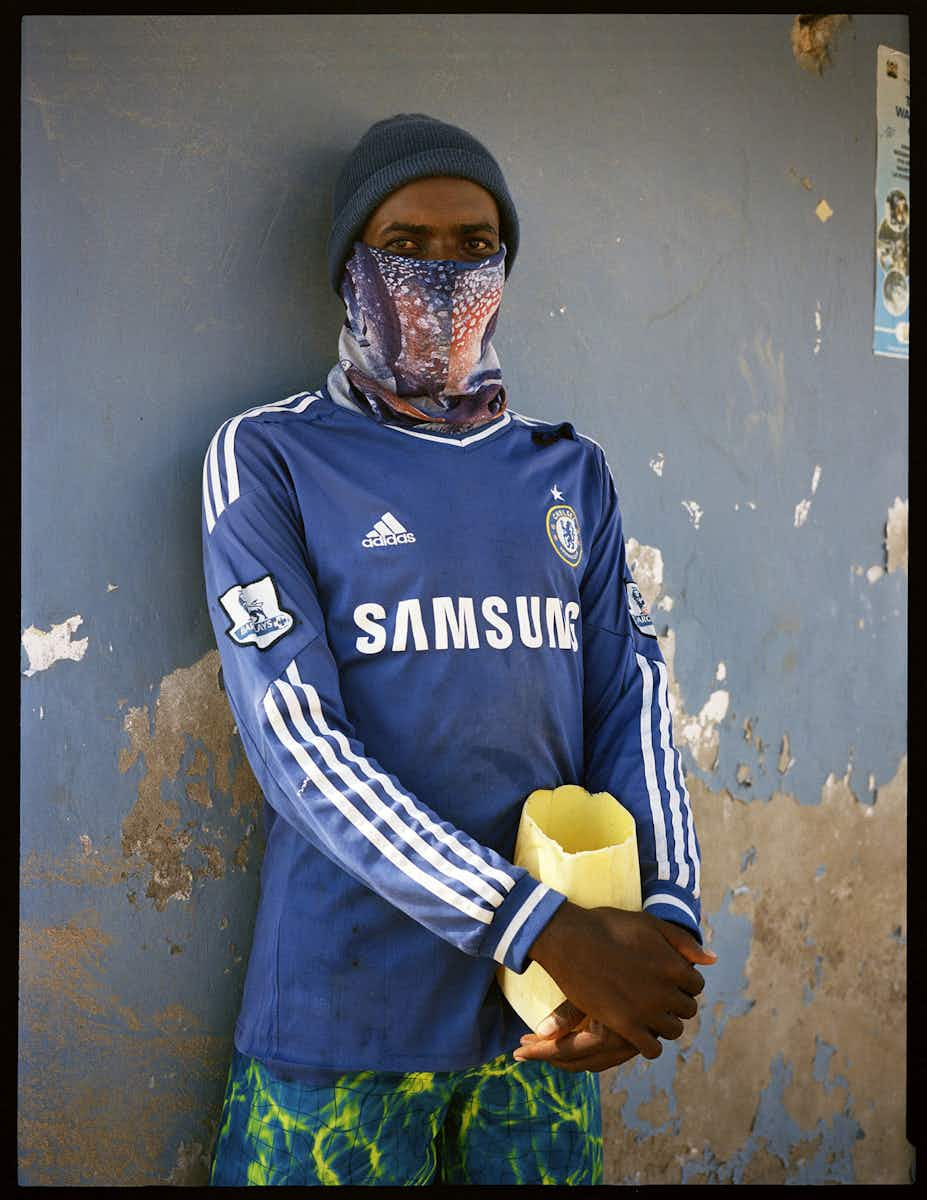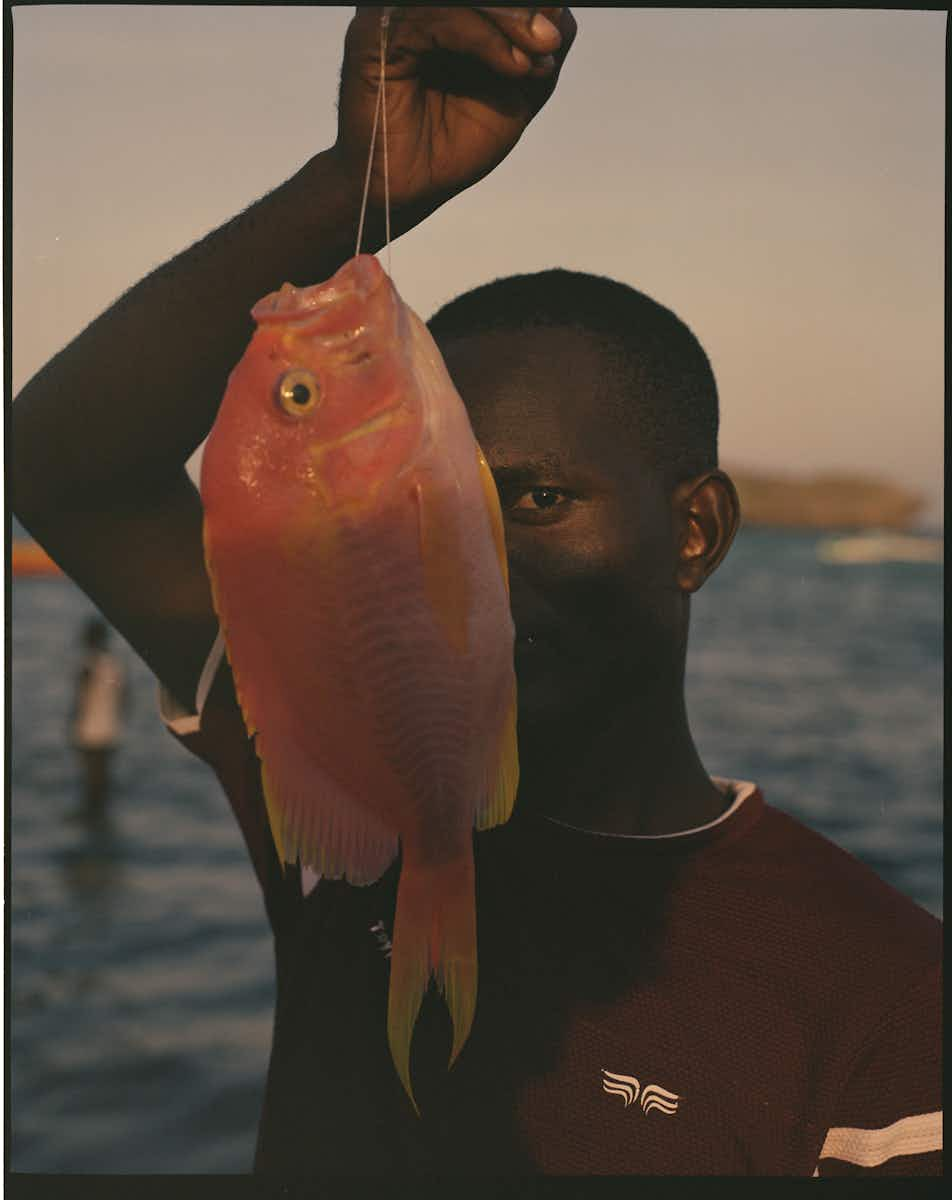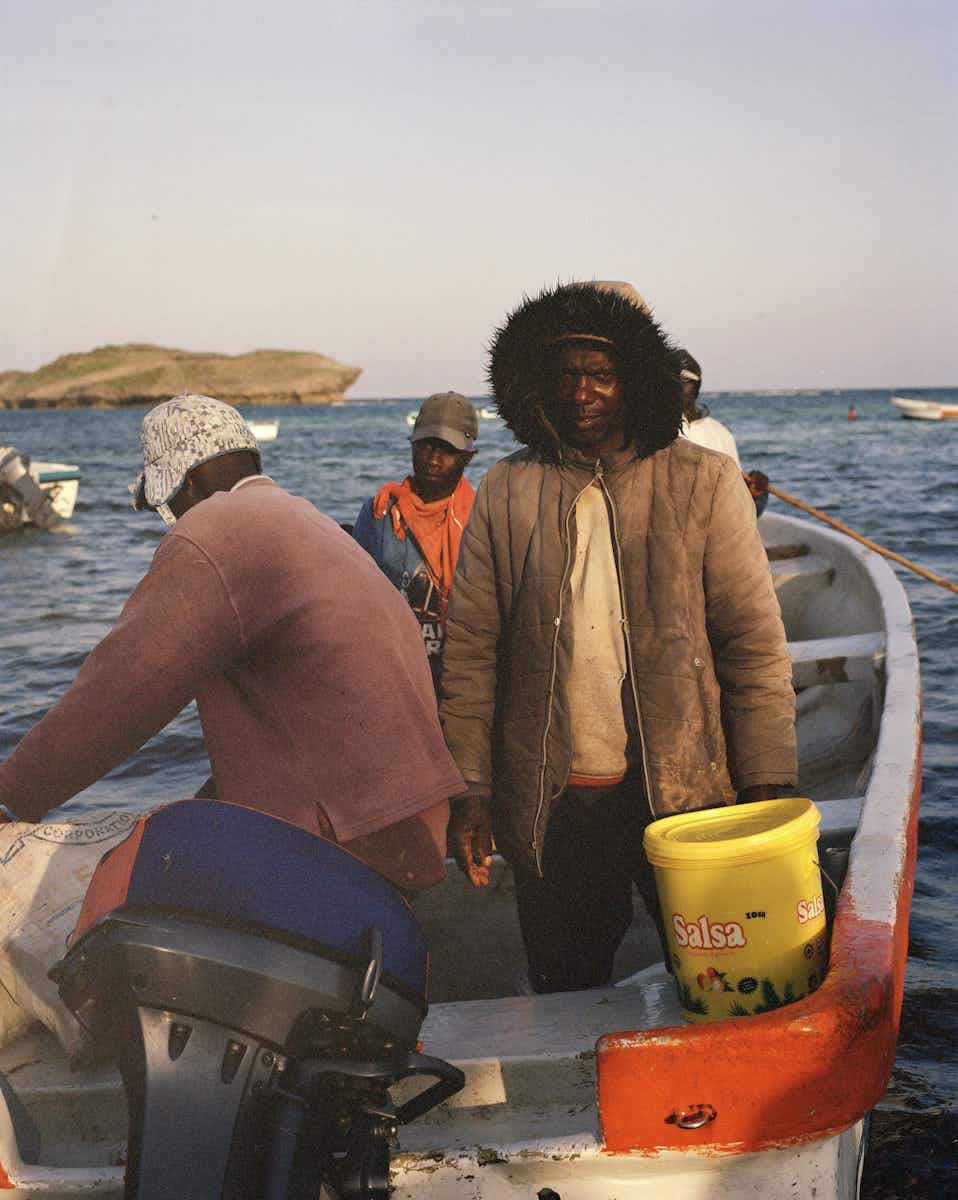 This, Benvenuto soon found out, was no leisurely expedition on a balmy afternoon. This was fishing, extreme style.
"They knew all the rocks in the sea where the lobsters stay inside. They cruised the boat [out to sea] until they get to the main spot, and at that point they put on sea masks and fins and jumped off, leaving me and my girlfriend alone on the boat."
Watamu, a coastal community on the Indian Ocean, is well-known for its fishing tradition, with masses of small boats setting off at 6am in pursuit of the catch of the day. Benvenuto had to get friendly with – but not distract – the hard-at-work fishermen, so he could whip out his camera and document both the graft and skill of their profession.
"We wanted to discover people who live by the ocean from a local perspective," he says. ​"At the beginning, they were sceptical and a bit confused about my interest in them. And then I started explaining my passion for fishing, asking them what fish they usually catch, the way they fish, their routine." The photographer also had some ​"legendary" stories about tuna fishing in Sicily up his sleeve, which helped. ​"They were impressed! They understood we weren't looking for some exotic adventure, but we were interested in their lives."
Benvenuto spent almost a month shooting the fishermen. The result is intimate portraits of the men at sea, with a next generation of future fishers helping aboard, capturing a tradition that combines food, culture and age-old tradition.
"When I started hanging out with these fishermen I experienced a different feeling. They keep the tradition alive in Watamu. Just the way they move their hands around the rope of the boat, or when they look into the sea, you have a clear idea of who they are without any words needed."
Obviously, Benvenuto also tried his hand at fishing alongside the locals, but he freely acknowledges his limitations. ​"I managed to make some new friends in Watamu rather than good catches," he says. ​"I'm not a good fisherman!" Best to leave it to the pros, Giovanni.


More like this