Plonk your ass on James Shaw's hairy swivel seats
Eight years into his career as a furniture designer, James Shaw is finding his feet firmly planted somewhere in between architecture and fine art. His fixation? Normalising the weird and wonderful in ordinary environments, one plasticine toilet roll holder at a time.
Like a pesky penny coin falling through the crack of a sofa, 33-year-old James Shaw fell into furniture design, having always been making stuff without really knowing about the various disciplines. An artist or an architect – who can say?
While from sunny Devon, Shaw relocated further west to study at an art school in Cornwall during his late teens. During his time there he trained as a furniture designer but, ever the artist, he soon realised there was a grey-zone somewhere in-between. A space in which he could build a chair that had onlookers asking, ​"But is it art?"
"I wanted to be either an artist or an architect," the London-based designer says. ​"But for the longest time, I didn't realise there was this thing in-between. I see my work as being somewhere in-between – it's a convenient way to explain the very nebulous range of activities that I work in."
Now about eight years into his career, Shaw's work is a reflection of his fascination with the world as an inquisitive man. He often finds himself squishing objects and touching surfaces with a desire to understand products as best he can.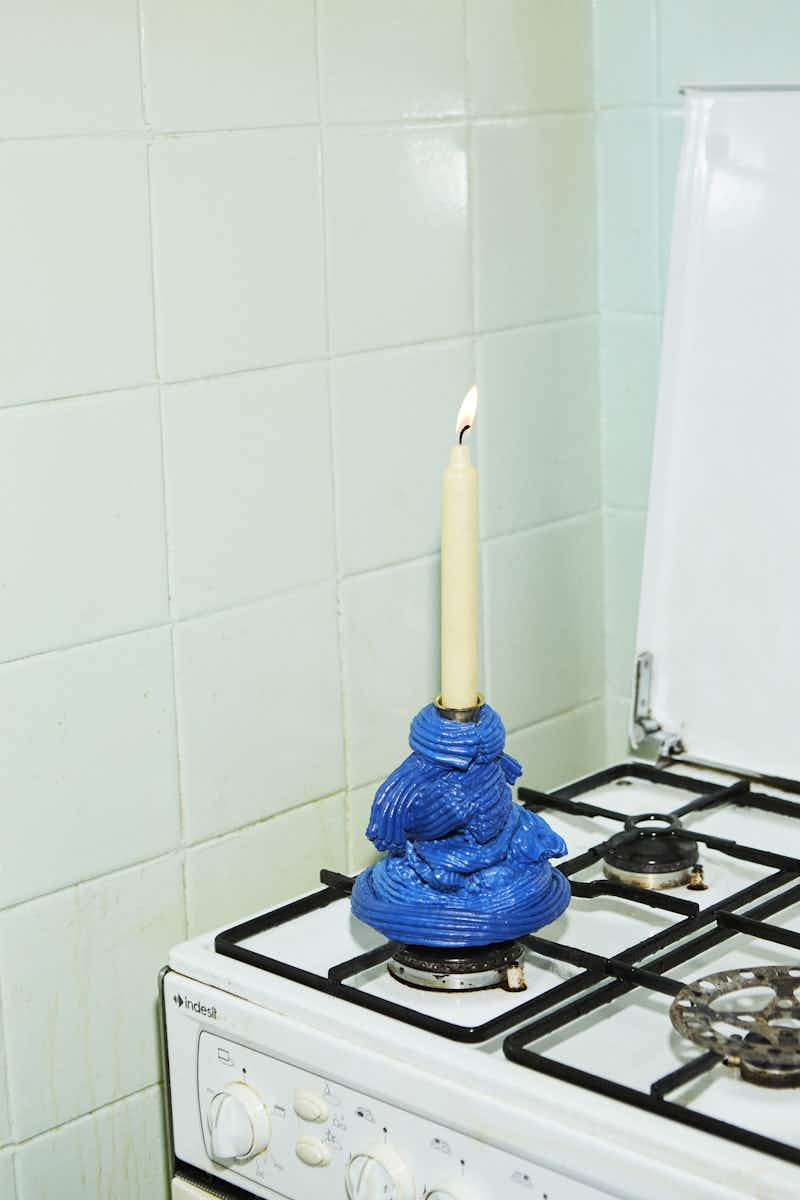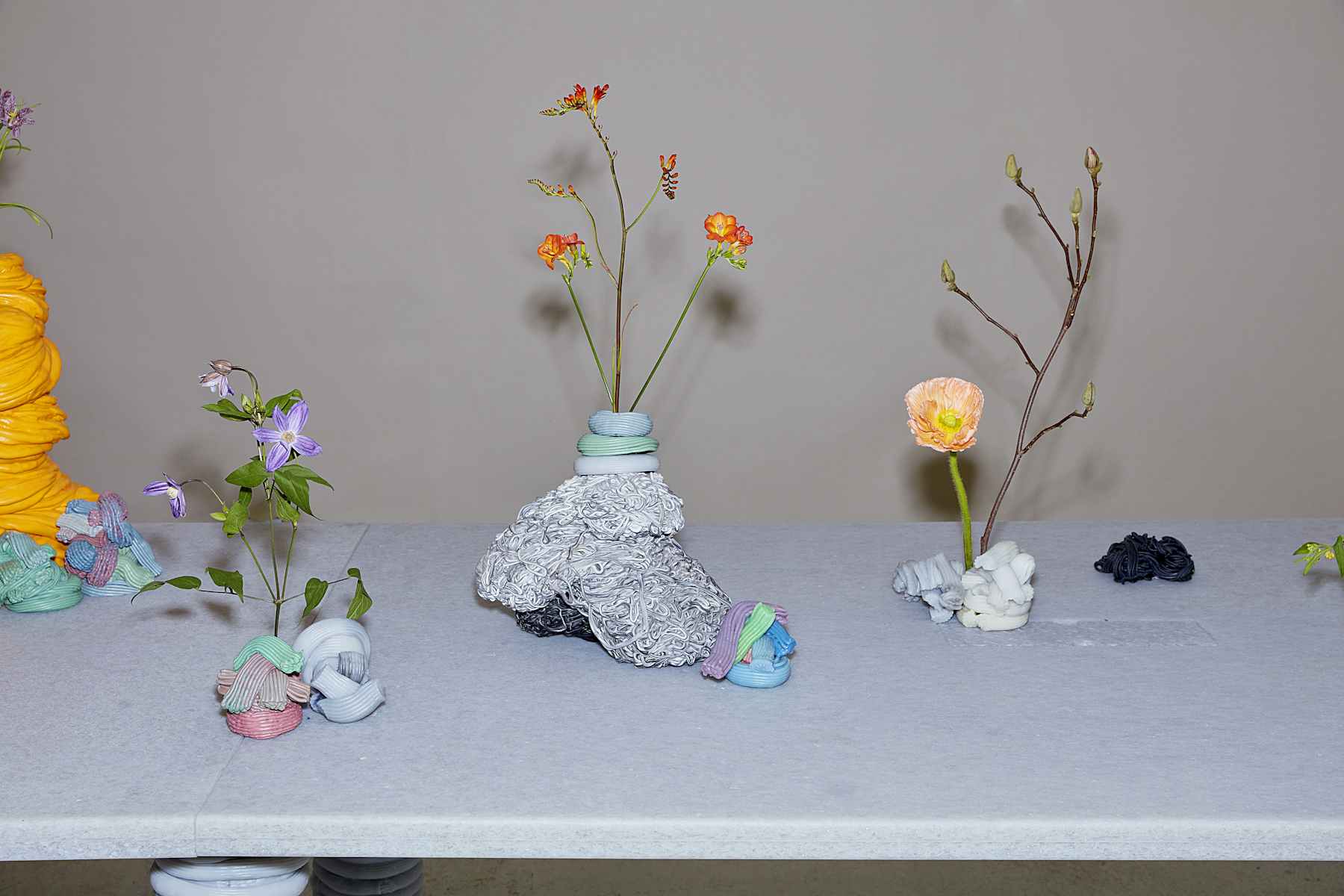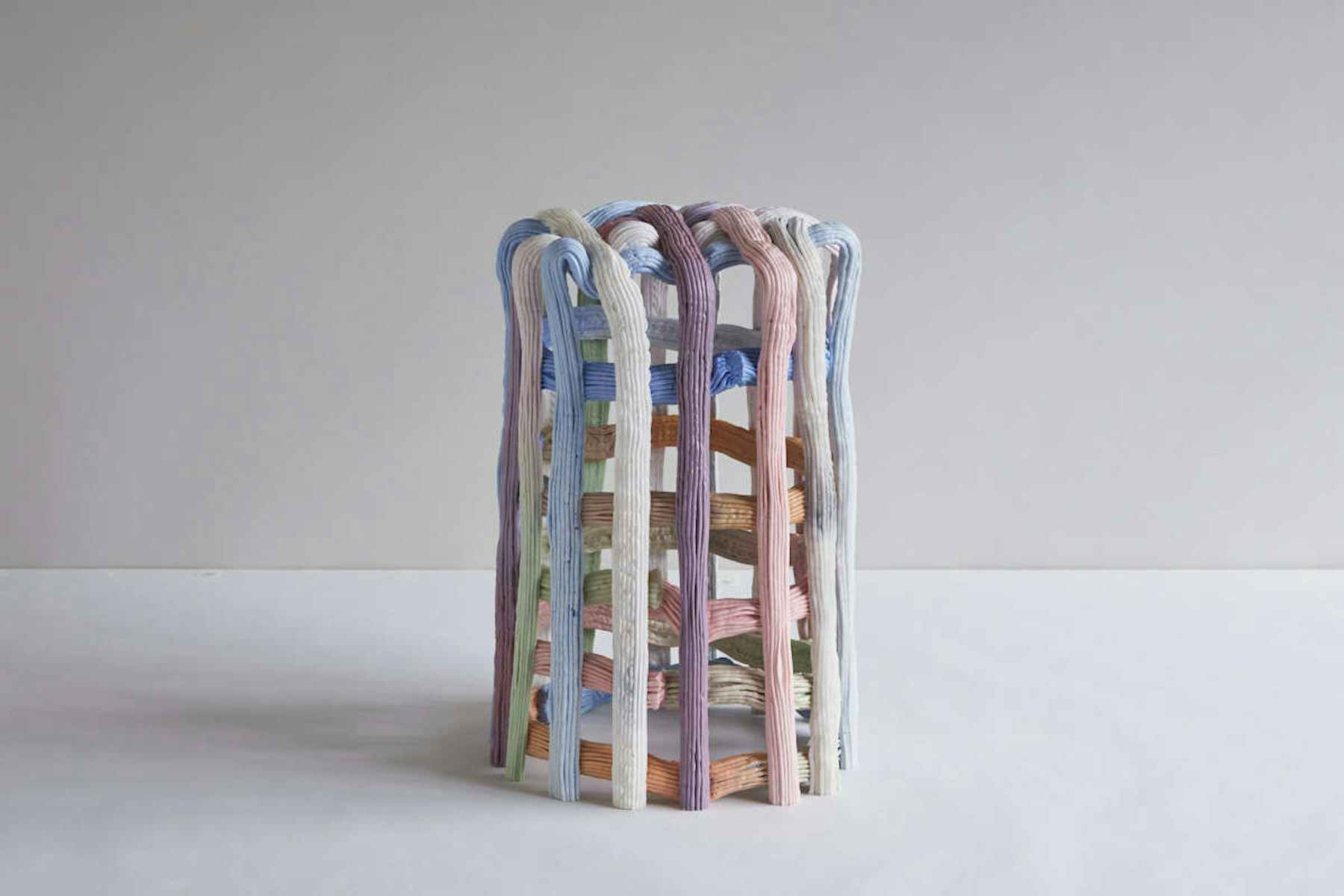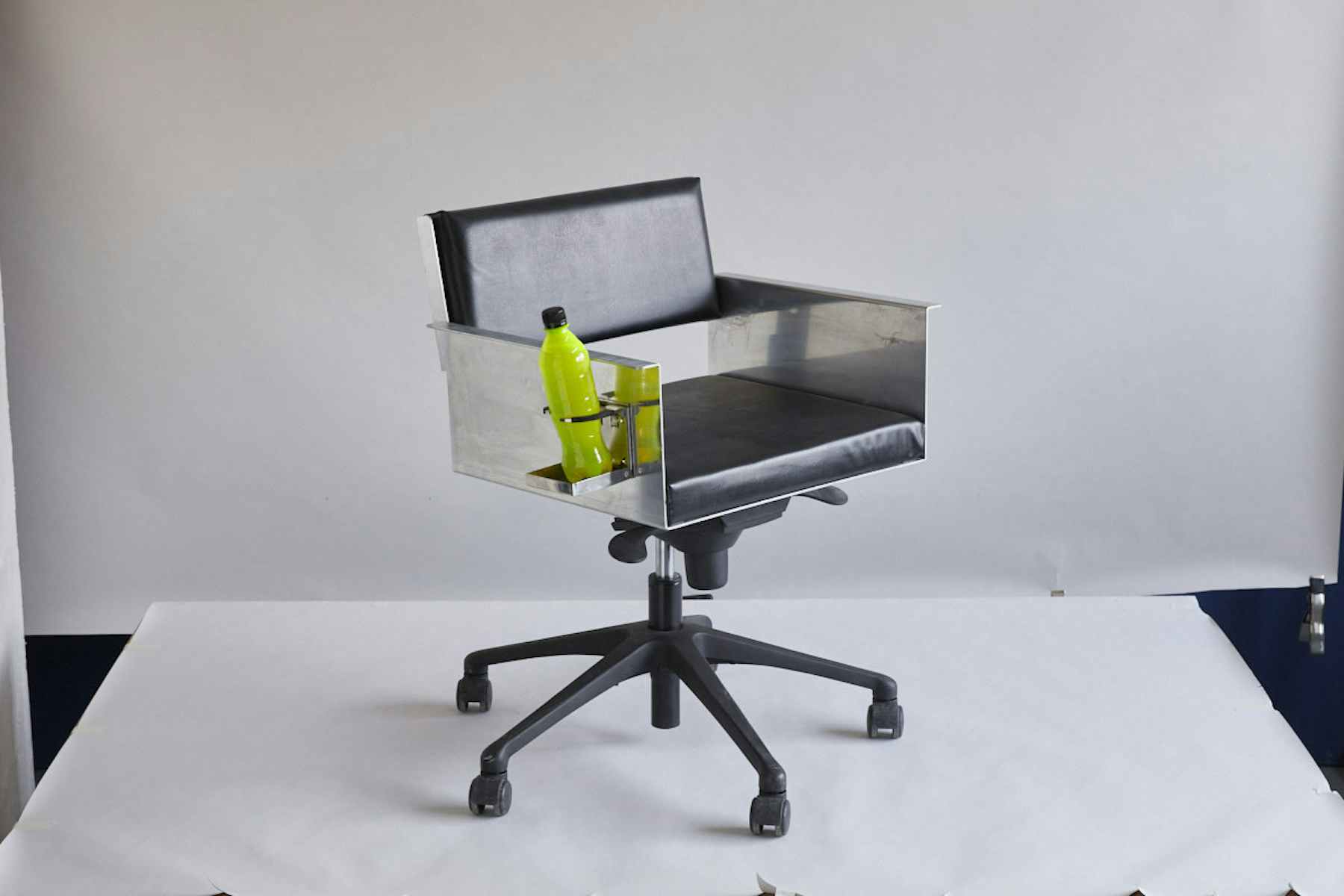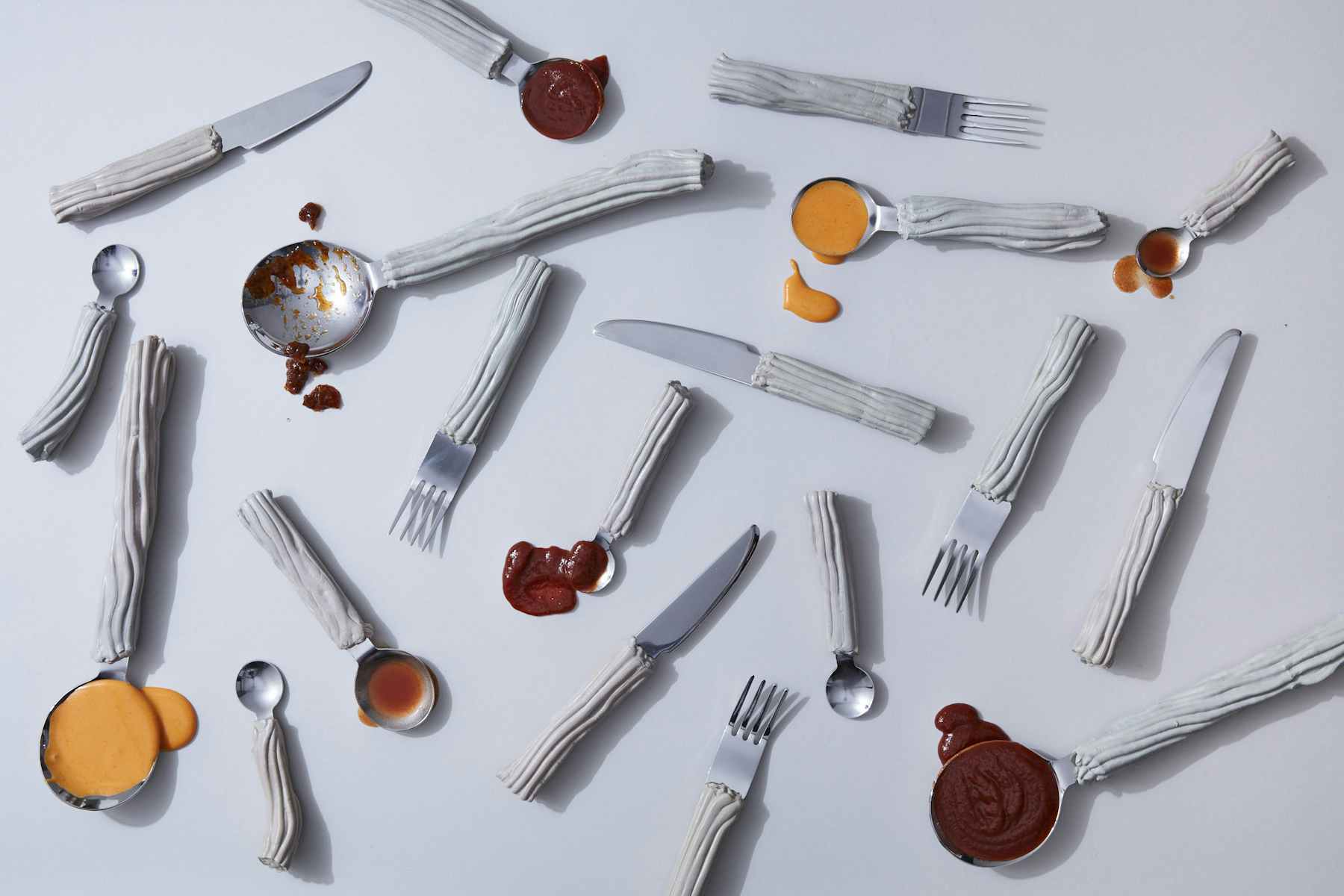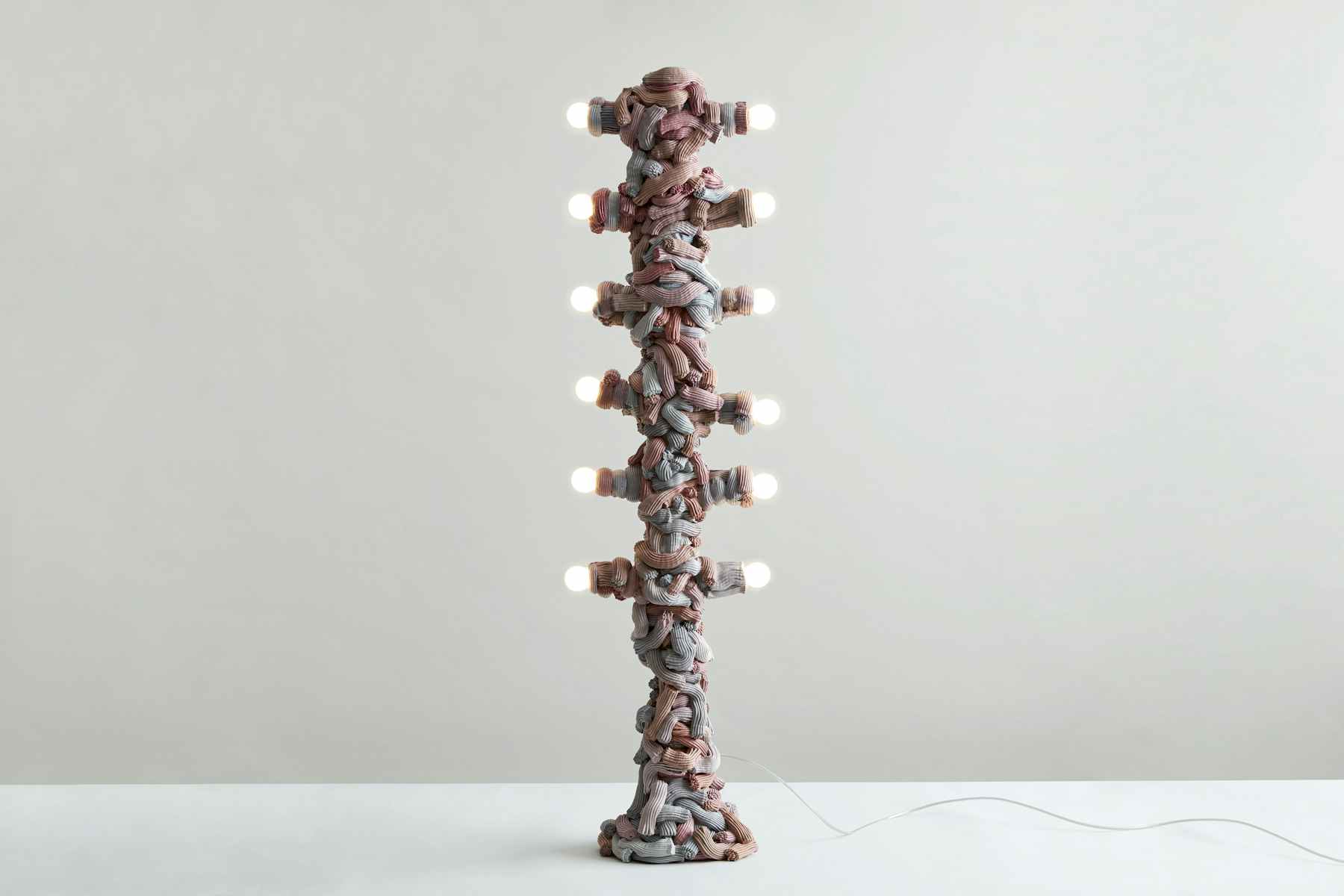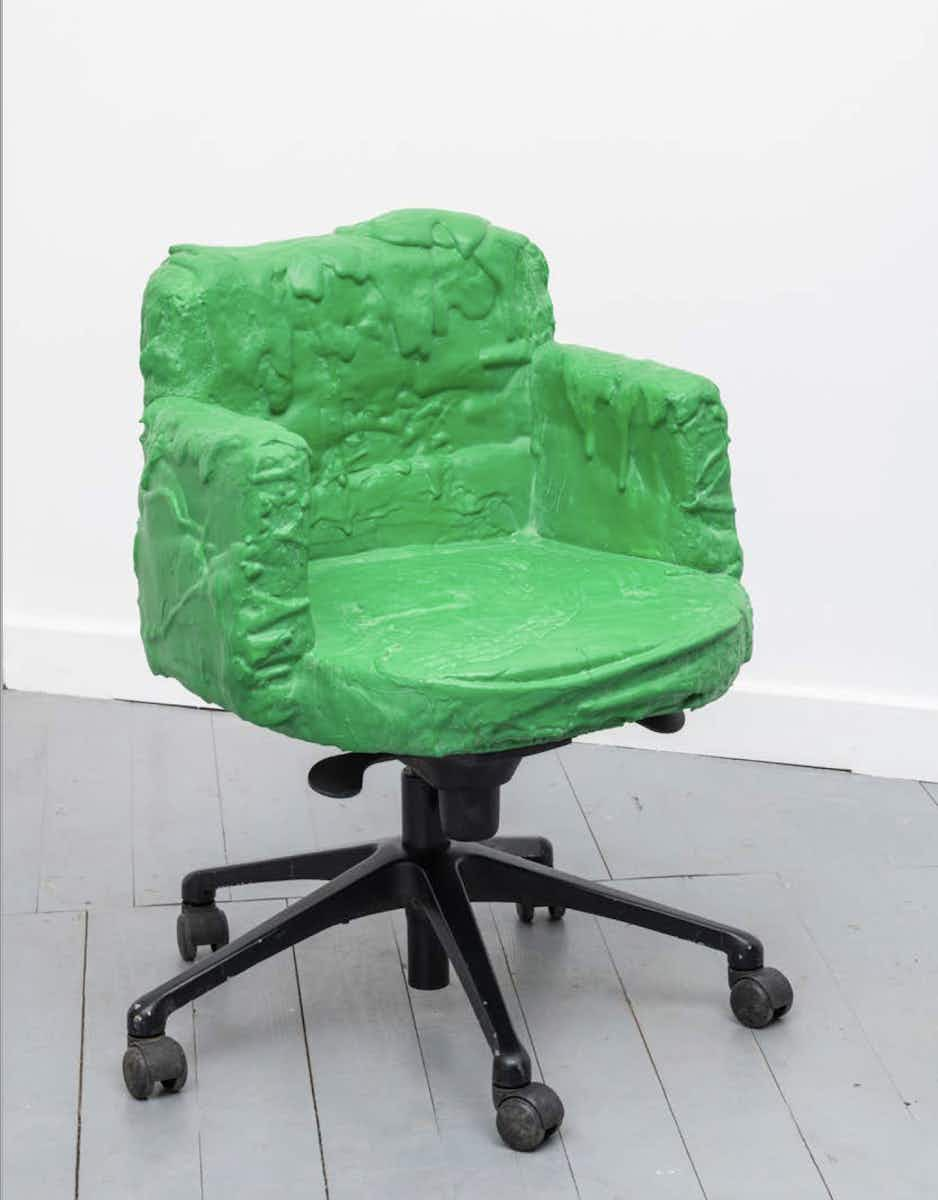 Shaw's work is just as curious: lamps made using mushy tubes of plasticine, a classic swivel-based office chair drowned in cobalt blue paint and coated in foam, aluminium and faux leather, and a hairy chair with a matching footstool – a holy matrimony between Chewbacca and Gucci's lambswool Horsebit loafers.
"The things we buy and use are a huge part of politics even though those objects often don't [exactly] have a voice," Shaw says. ​"I am interested in unpacking those stories about where things come from and why they are what they are – but of course [having] fun is a big part of it, too."

The pressing issues in furniture design don't steer too far from neighbouring fields like art and fashion. Shaw emphasises the importance of looking after the planet by producing sustainable work, and sourcing fabrics which aren't ​"fucking the planet over".

Good to know he's got his head in the future. Speaking of which, what can we expect from him in, say, 10-years time?

​"I don't know, and that's the exciting thing…" he says.

We're holding onto our fur-lined seat, James.

More like this