Joyland director Saim Sadiq: ​

"

When you break the binaries of gender, everything feels freer"

The groundbreaking Pakistani film about a relationship between a trans dancer and a married man was censored, banned and then unbanned. The filmmaker discusses its turbulent journey to critical acclaim.

Under the quiet darkness of a bedroom in a Lahore highrise, faces lit by the neon stencils of a nightlight, a trans woman and a married man share a kiss.
The man is Haider, gentle and lonely, unable to fit into the patriarchal structure of his family. The woman is Biba, a sharp and stern erotic dancer for whom he works, unbeknownst to his unbending father.
This is the setting for the achingly tender Joyland, named after the venue in which Biba (Alina Khan) and Haider (Ali Junejo) meet and a hit at last year's London Film Festival. But the debut from Pakistani director Saim Sadiq has been the subject of just as much drama offscreen, stuck in a vicious battle over censorship in Pakistan after its release in the country last November.
Initially banned and described by a Pakistani politician as ​"a direct attack on [Pakistani] beliefs" for ​"glamourising transgenders [sic]", it has since been granted a full release in all regions but Punjab, thanks to mass campaigning by fans and activists, albeit with that iconic kiss censored.
In the teeth of this conservative opposition, Sadiq's film has received rave reviews internationally, won a Jury Prize and the Queer Palm at Cannes, and was submitted as Pakistan's entry for the Oscars. It's apt that Joyland should have such a double-existence. Above everything, it's an emotionally vital tale of social authenticity – its benefits and its harms. This film has experienced both.

From its gorgeous camerawork to its frank portrayal of love, sex and male vulnerability, Joyland is a powerhouse of artistic filmmaking. Zooming in from his home in Lahore, Sadiq discusses his film's hard road to the screen – the joys, the difficulties and the importance of creating authentic trans characters.
Congratulations on Joyland, Saim. It's a development on your short film Darling, with Alina Khan returning in a starring role. How did you and your team decide what elements to expand on?
It was the other way around, actually! We knew we wanted to make Joyland, [but] I had to make my thesis film [for his 2019 MFA in screenwriting at New York's Columbia University]. So I wrote Darling, [albeit] keeping in mind that I wanted to explore a visual style that I may or may not use for Joyland. But I did want to explore the theatre, which I knew was going to play a major role in Joyland.
But I still wanted to keep the films different. The character Alina plays is very different, for example, since Biba's not a character I could [fully] explore in a short film. In Darling she's naive and sweet and young, but in Joyland she's already bruised. She's figured out how to live and how to make things work for herself.
How did you find Alina?
There are no trans actors in Pakistan, so I knew that whoever would be playing Biba would be a ​"non-actor". We found Alina five days before the Darling shoot and thank God! What a lucky coincidence we found her.
In the three years between Darling and Joyland, we managed to bring her into the writing process. We met every two weeks and tried different things, making sure she got the training she needed. It was important to find a middle road between her knowledge as a trans person and making sure she's not just playing herself.
Even though I'm not Pakistani, many of the angles the film takes with Biba reflect my own experience, from queer vulnerability to strength and security.
How important for you was that kind of audience connection and relatability?
It was important to do that with all the characters. The key thing about Joyland was to make a film where we don't differentiate how we write a trans character compared to the other characters. I tried to speak less and listen more about [her transness]. But apart from that, I wrote her like I wrote the character of Mumtaz [Haider's wife, played by Rasti Farooq].
You afford her the same strength and vulnerability, and the same grey area. She makes certain questionable decisions and she isn't so people-pleasing all the time. That was the part [Alina and I] enjoyed the most.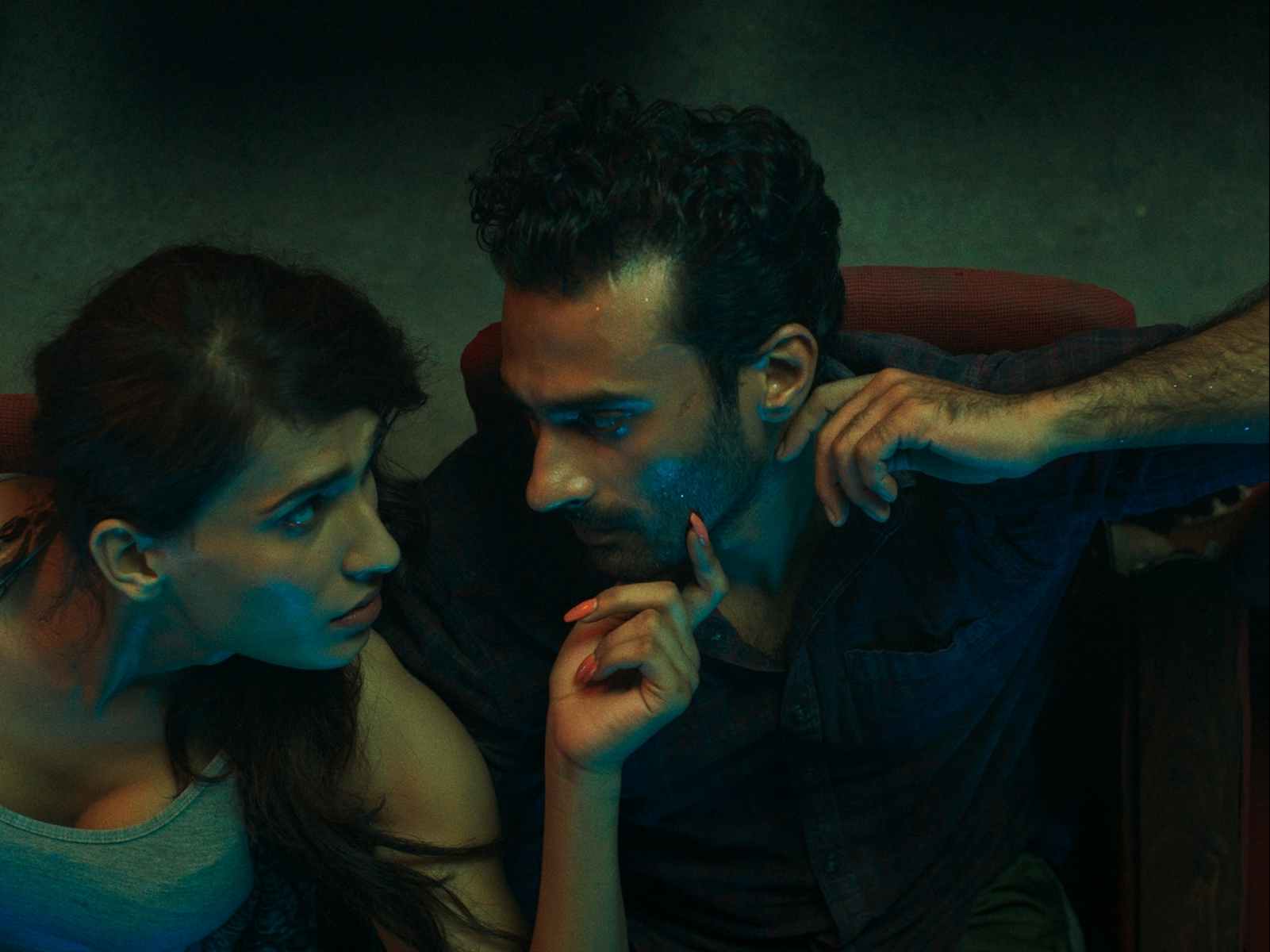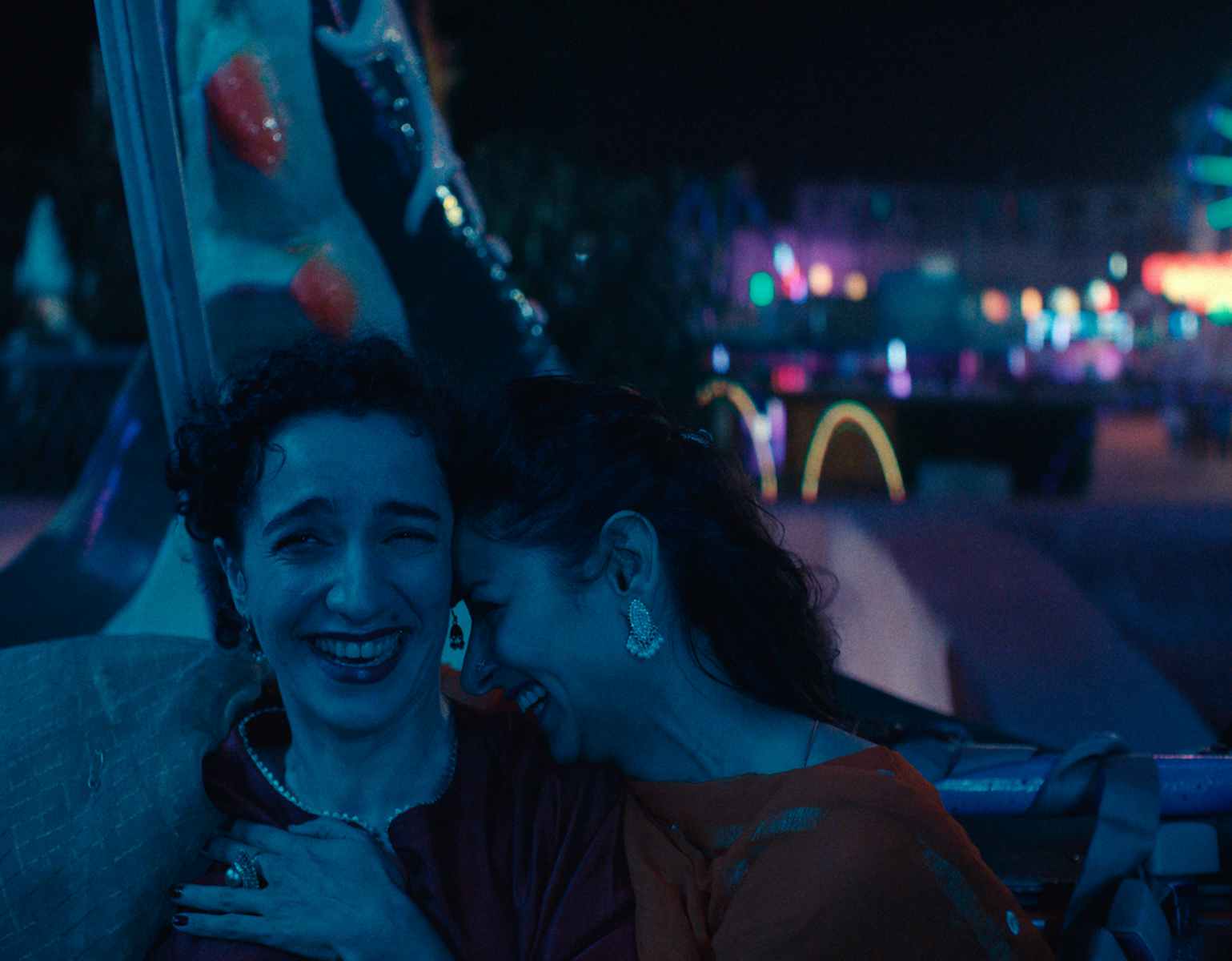 What makes Biba special?
We like it when [minorities] are victimised, when they're very aware of their victimhood and they're carrying it everywhere all the time. So for me it was interesting to make her the strongest character in the film, the character who's perhaps most in control of her decision-making and has the most agency.
In a way [she's] ahead of other people, people who are still trying to conform to ideas of heterosexuality, because she's fought those battles so early on. She gets things done.
That was one of the most liberating things to do as a writer, to be like: this is a woman who's gonna call out everybody, because she knows what she knows.
I think the key word is ​"authenticity". There's an authenticity to Biba's transness, including her household and found family, but also an authentic male vulnerability through Haider. Was that always your intention?
With Haider, that was particularly the intention. It was what I was most personally interested in. As a writer you lend part of yourself to almost every character. In Haider's case, it was the discomfort of being very aware of the fact you don't fit in and how constant that is. You start behaving in a way where you […] try to be the quietest, most invisible presence in the room.
This was something we decided would work for [Haider], and it's the opposite of Biba, who is hellbent on being the most visible version of herself.
What was the importance of showing Biba's home?
With Biba's house, it was the intent of showing how freeing that is. We wanted to convey a contrast between the open mobility of ideas versus Haider's household, where not only is it not open, but you can't even convey your [own feelings]. Biba's allowed to disagree [with her found family].
When you break the bases of the binaries of gender identity, everything feels freer and more open. Social norms and patriarchy suddenly become so dismantled that you feel like everyone can live according to their own rules. That doesn't scare you, it doesn't compromise you. It actually enables you to be a truer version of yourself.

Joyland was thrust into politics, with the banning, the censorship, the eventual un-banning… It's a huge contrast to its critical success on the awards circuit. What are your thoughts on that?
It is odd, but it's not unexpected. The reaction to the film is as Pakistani as the film. You have the theatre where people can go and take care of their sexual urges, but those same men step out and are part of a [conservative] family like Haider's. But for those two hours it's those men that fill the rooms of the theatre to watch these dances.
Will they talk about it? No. They keep those two worlds very separate, but they coexist. [This is] a very conservative society, but also a society where a trans girl can [have personal freedom], where sexuality is not a taboo. There's always been this bipolar existence, where there's so much hate but there's so much love and it's hard to reconcile. Pakistan is that.
And ultimately, of course, you were victorious…
Many films have been banned [in Pakistan] but this is the first film that got unbanned.
We were able to use the spirit of the film and make calls to the Ministry [of Information & Broadcasting] to [reverse the ban]. It makes me happy that we didn't stay quiet.
Does the positive reaction to the film by non-Pakistani audiences reflect shared ideas around transness and masculinity? That is: maybe we should no longer have to put up with this.
Yes. The obsession with transness by a [cisgender] community is new for Pakistan. The trans rights bill that was passed was in 2018, and for four years there was no problem.
But then this very right wing obsession with trans rights that has been in the US and particularly the UK [because of] famous authors caught up [in Pakistan]. People thought it was a great topic to talk about, to sell whatever they're trying to sell, to be relevant again, to plead to a particular demographic that they're there to protect their culture.
How have conservative audiences responded to the film?
That has happened in Pakistan. A sizeable amount of conservative people have watched the film, but I didn't see anyone who came out and found it offensive. A lot of people confessed they were uncomfortable, which is great and very honest of them, and I hope the same happens when the film releases in the UK.
You say your film doesn't talk about trans rights because ​"it's none of my business". So what is Joyland​'s view of trans rights?
[It does work] to humanise them, to find what is common between the trans person and you, and [question] why you really feel threatened by them. I think it's because their very existence is a challenge to patriarchy – which we're systematically battling all the time.
Joyland is released on 24th February

More like this