Breakout Lola Campbell brings grief to life in Scrapper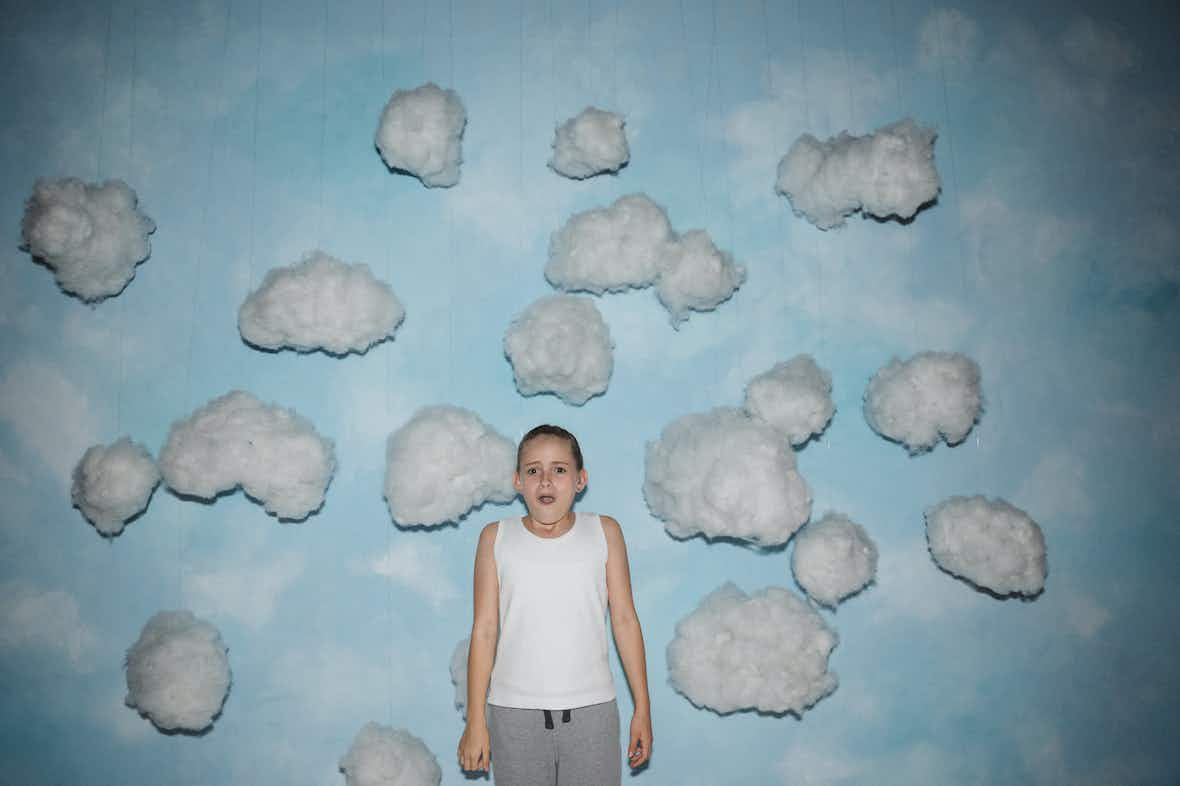 In Charlotte Regan's comedy-drama about a young girl who reunites with her dad after her mum's death, the 12-year-old actor, who's never even had a line in a school play, gives a thrilling, naturalistic performance.

When 12-year-old Georgie's mum dies, she's left to fend for herself in the pair's East London council flat, finding creative ways to hide it from the adults in her life. She cooks and hoovers up regularly, and steals bikes and sells them off for parts. She even records her local shopkeeper speaking platitudes under the guise of a nonexistent uncle on her phone – ​"Georgie's doing really well, thank you" – playing them into the receiver when a social worker phones up.
So far, so tragic. But not through director Charlotte Regan's lens in Scrapper, her touching debut feature that's out in cinemas this Friday. Lola Campbell, also 12, is the newcomer who plays Georgie. She's film's beating heart, a feisty, independent girl who is determined to make it on her own (with some help from her best friend Ali, played by Alin Uzun) in a storm of grief.
When Georgie's father Jason (Harris Dickinson), who she's never met, turns up at her door, everything changes. A party promoter in Ibiza, he isn't really in any shape to be a dad – in many ways, he's more of a kid than Georgie is. What follows is the pair's playful, sometimes painful road to becoming a family. Interspersed with vignettes that paint a rich, vivid picture of the estate Georgie lives on, Scrapper is British social realism lit up from the inside out, filled with humour and naturalistic dialogue that stylistically recalls Lynne Ramsay's technicolour drama Morvern Callar (2002).
"In my audition video, I was talking about Home Bargains the whole time," Campbell says, sitting in the Picturehouse Cinema café in Central London. Though markedly shyer than Georgie, Campbell shares her tomboy charm. ​"My mum's friend tagged her in a casting call for the film, and I didn't even know what I was supposed to be talking about. But Charlotte [Regan] said that she saw something in me – she said I used a lot of slang, which is what Georgie's like."
Before getting the callback for Scrapper, she'd never so much as acted in a school play. ​"I was quite nervous around Charlotte to begin with," she continues. ​"I've always been really quiet at school, but really hyper around my family."
Campbell grew up in Sheering, a village in Essex around 30 miles north of London, where she still lives. Scrapper​'s six-week shoot in the city, so unlike anything she'd previously done, was a bit of a baptism of fire – and Regan wasn't the only person she was nervous around. ​"The first time I met Harris, I was very cautious around him," Campbell says, clasping her hands together. ​"I'm not quite sure why, but I was wary."
Was that because she was aware of some big films he'd been in before, like Ruben Östlund's eat-the-rich satire Triangle of Sadness (2022) or Sleeping Beauty spin-off Maleficent: Mistress of Evil (2019)?
"I hadn't seen him in anything. My dad said he'd been in a film with Angelina Jolie – I was like, ​'cool, I don't know who that is,'" Campbell says, laughing. ​"But after a couple of days rehearsing with Harris, we became really comfortable with each other. He's really open and easy to work with."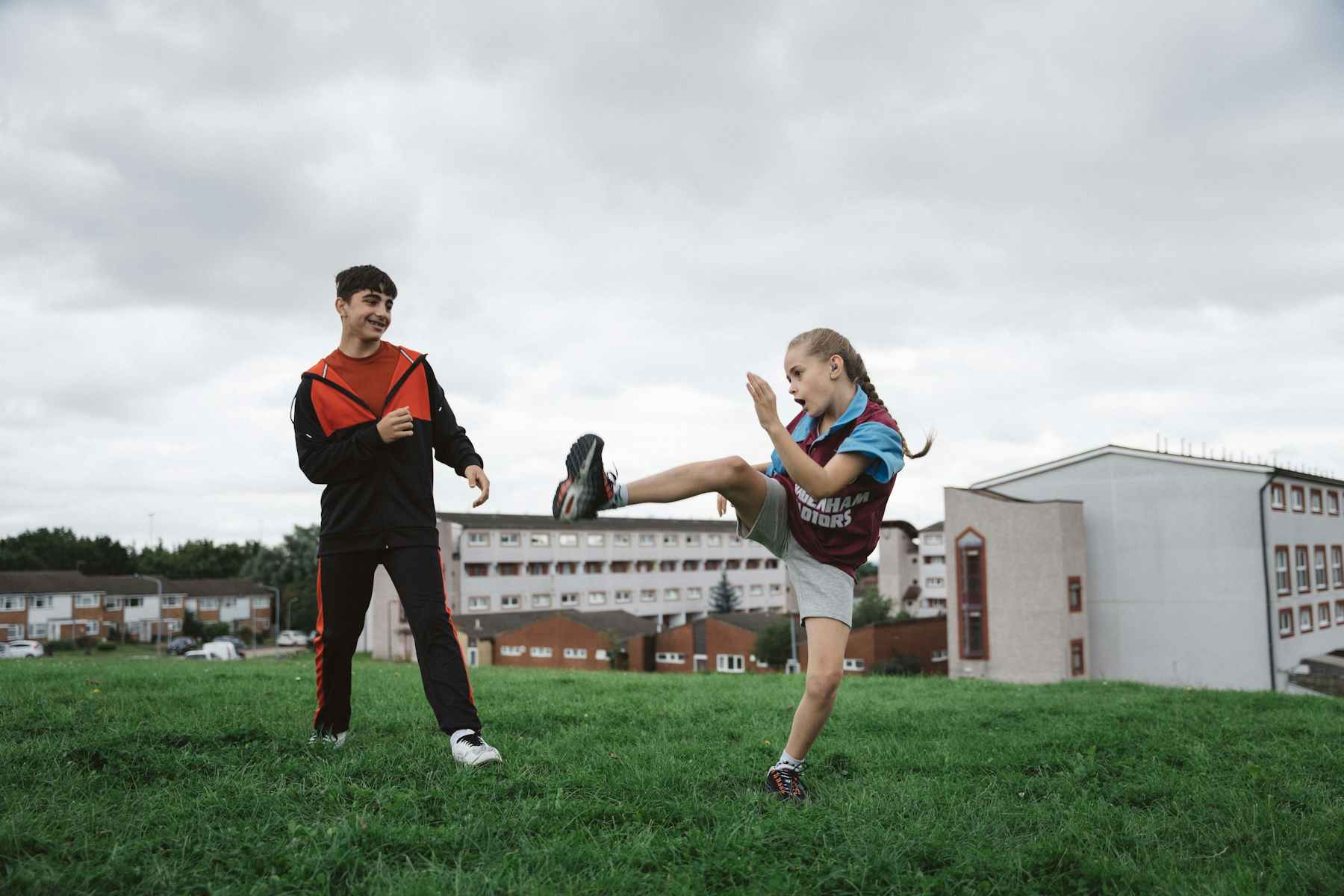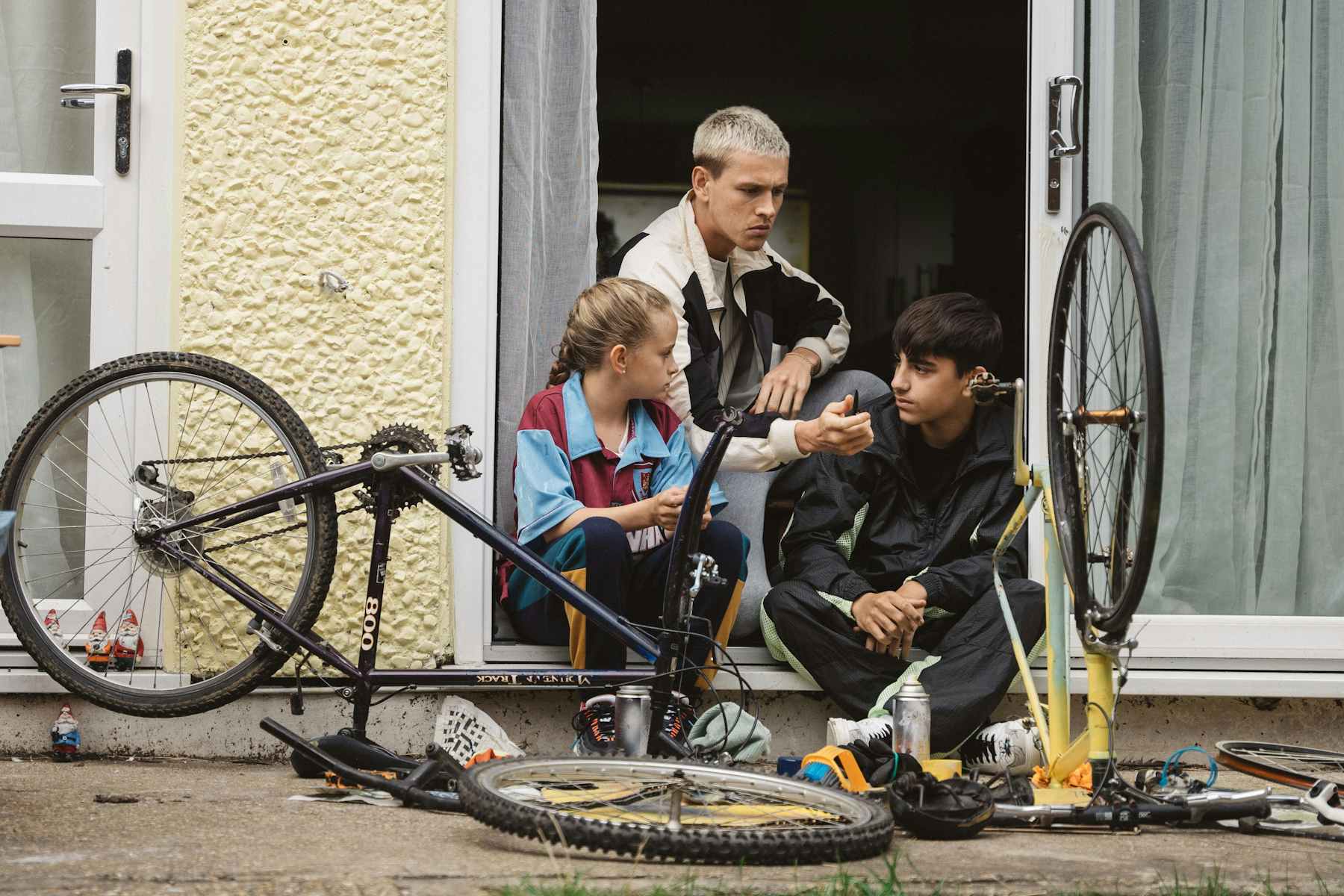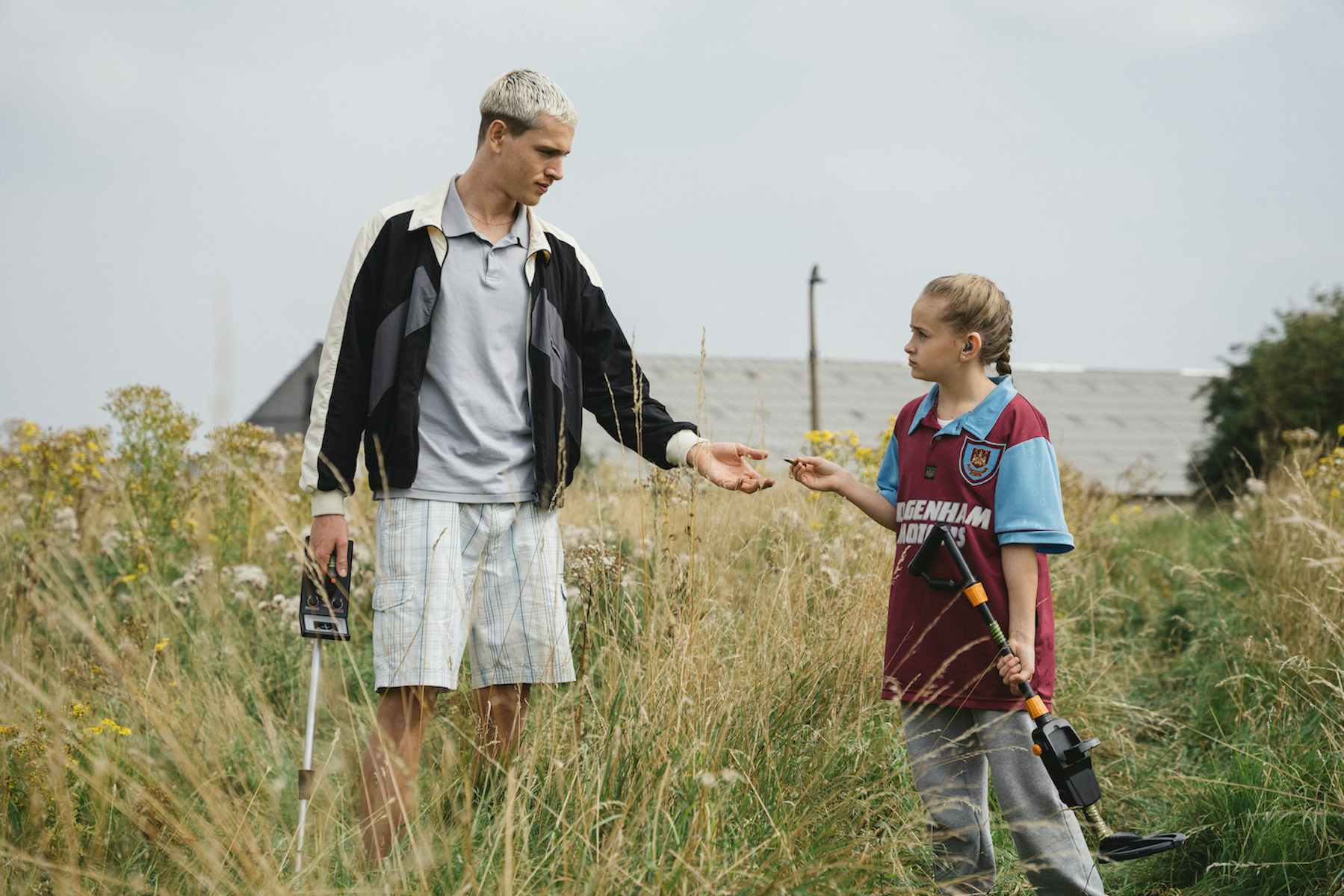 Sure enough, this dynamic comes across loud and clear in Scrapper, and most of the pair's scenes together were improvised. In one, they run away from the police after getting caught stealing bikes together; in another, they take a day-trip to the country for a metal detecting session. A stand-out moment sees Dickinson and Campbell on the platform of a train station, imagining what a posh couple across from them might be arguing about.
"There was so much improvising that Charlotte said she should've given us a writing credit!" she says. ​"She would leave me and Harris alone in rehearsals to learn a scene, but every time she came back, we hadn't actually done it. We'd just been chatting the whole time and messing around."
This is what gives Scrapper moments of respite in what is ultimately a film about a child who has lost a parent, and the way that kids grieve. In her mum's old room, which she keeps firmly locked, Georgie builds a scrap yard sculpture of sorts, almost in an attempt to feel closer to her. She crosses off the stages of grief, which she's jotted down on a piece of paper, telling Ali she's ​"almost done."
Regan's own father died while she was writing the film, and she found reading advice about grief that was actually targeted at children to be more helpful. By throwing in a healthy dose of surrealism, Scrapper​'s narrative never slips into trauma porn. Rather, it celebrates the joys of working class life despite the barriers it puts up to those embedded in it.
The film helped Campbell feel more confident, too: ​"Charlotte gets quite nervous sometimes, but she doesn't really show it. I've learned that from her – how to power through," she says. ​"I hope the film gets through to people who've had something like that happen to them, even if they haven't gone through it in the same way. I'd like them to know that they aren't alone, no matter what their story of growing up is."
For now, she and her family are basking in the emotional glory of Scrapper​'s release. Now, Campbell is just looking forward to visiting family in Middlesbrough and catching up on Eastenders. Maybe now she'll even put herself forward for school plays. ​"I dunno… We'll see," she says, a little timidly. ​"But I definitely want to keep acting."

More like this