Lupita Nyong'o and Winston Duke on Black Panther after Chadwick Boseman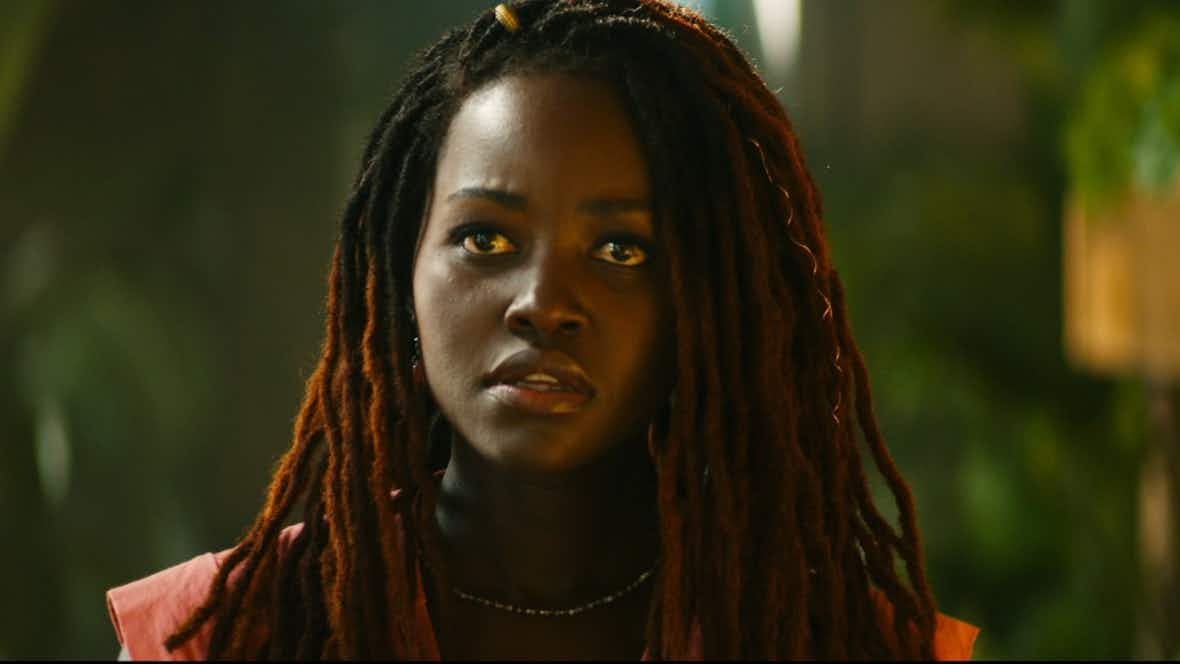 "This movie is a two-hour-and-45-minute long tribute."
Black Panther: Wakanda Forever is not your typical superhero blockbuster. First, there's the obvious fact that it's the sequel to Marvel​'s first ever film with a Black director and a predominantly Black cast, which in 2018, felt like a watershed moment for representation in Hollywood. But there's also the fact that the film's star, its titular Black Panther, tragically passed away from colon cancer in 2020, amid preparations for his reprise in a sequel that, suddenly, had to be completely reworked.

Chadwick Boseman was Black Panther, an actor who gave the role heart, who children dressed up as on Halloween. Director Ryan Coogler knew he couldn't be replaced. Instead of recasting the role, Coogler made sure that Boseman's life and death are honoured within Black Panther: Wakanda Forever, a film that confronts grief head on. Returning to the fictional African country of Wakanda, over which Boseman's Black Panther, AKA King T'Challa ruled, its residents come to terms with their king's death in tandem with the cast and audience's own mourning for Boseman.

"This movie is a two-hour-and-45-minute long tribute," says Winston Duke, who reprises his role as M'Baku, leader of the Jabari Tribe and one-time adversary of King T'Challa. Sitting beside his co-star Lupita Nyong'o, who was T'Challa's love interest, Nakia, in the first film, it's clear that Boseman's memory has cast a sombre shadow over Wakanda Forever. ​"There was really this intense feeling of hollowness while shooting it. He was the king, the movie was centred around that character. And he did such a great job, but he did it so effortlessly and quietly that you don't really realise how much space that is until [going back to filming without him]," he continues. ​"It was just this giant hole. And now I'm seeing him referenced in scenes by a mural or people talking about him, and he's never going to come back, he's just not there."

Just like the rest of the world, no one at Marvel knew anything about Boseman's cancer until his death, including the Black Panther team. As the industry and fans processed their shock and speculated over what would become of the much-anticipated sequel, it was up to Ryan Coogler to lead the charge and imagine a Wakanda without him. ​"He spent a year developing another script with Chadwick at the centre of it, only to find out that he wouldn't be there," says Nyong'o emphatically. ​"Imagine that, spending every waking hour thinking about one person, writing something every day, that's a meditation on a spirit, and then that spirit disappears. I cannot begin to imagine how bereft Ryan felt with the loss of Chadwick."

From the characters' outbursts of grief-stricken anger to poignant moments of silence, the pain that Coogler likely felt in the aftermath of Boseman's death adds moving complexity to Wakanda Forever​'s plot. Unlike most superhero films, this is not a tale of good vs evil. It's a story about the many ways in which we process sorrow and how to stop it from getting the better of us.

"[Coogler] took that chasm that [Boseman] left and used it to further his legacy, to keep his memory alive, in a way that is truly astounding," Nyong'o says. ​"It's evidence of how honest of an artist he is. He only investigates questions in his films that he is asking of himself. In this film it's: what do I do with all this grief? How do I move forward after I've lost something so deep?"

For both Nyong'o and Duke, working with Coogler through the grief also offered a unique opportunity for healing. ​"When Ryan came to us individually and walked us through the story, I felt relieved because the story was taking the truth of what had happened in real life and putting it into the world of Wakanda," Nyong'o continues. ​"I didn't have to pretend, I didn't have to leave my grief at home. I could bring it to work, put it to good use, make something beautiful out of it. It gave the grief purpose, there was a motivation."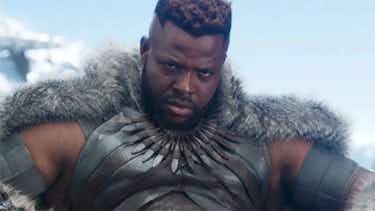 Now, as Wakanda Forever is released globally tomorrow (11th November), the cast must face the emotions they felt while filming again as they watch it on the big screen. But this time, there's comfort in knowing that the audience is there with them. ​"I watched it in LA for the first time [last] week. There were people crying, people literally jumping back in their seats, people nodding in acknowledgment," Duke says. ​"You don't really understand the impact of certain moments when they're written on the page. Then when they're acted out, you hear the words and they're imbued by real experience, it's just a different scene. It's a beautiful thing."

It's a particularly pertinent message considering that Boseman's death coincided with the height of the pandemic, which took 178,000 lives globally. ​"Death is very much something we all go through, especially in this moment. As a world, we have been uniquely synched with contemplating our fragility and our mortality," Nyong'o says. ​"Right now is a unique moment when we are on the same page."

Ultimately, she hopes that the film will help us all foster a healthier relationship with the grieving process, whether we're mourning Chadwick Boseman or those closer to home.

"Grief is something that you [are expected to] feel in isolation, you recover in private like it's a disease or something," Nyong'o concludes. ​"We're saying no, come with your grief and experience it together. Heal together."
Black Panther: Wakanda Forever is in UK cinemas from 11th November.


More like this