How Mam Sham became London's most fun food business

Best mates Maria Georgiou and Rhiannon Butler combine comedy and good grub.

When best friends Maria Georgiou and Rhiannon Butler started Mam Sham six years ago, they never thought it would become a supper club staple in London's young food scene. A mix of tasty recipes with comedy and entertainment is at the heart of Mam Sham's MO – alongside a kitschy aesthetic and irreverent menu creations (beef, stout and oyster pie, anyone?).
"We'd both worked in hospitality for years and it was such a huge part of our lives, so a supper club felt like the right direction for us to do something creative together," they explain over email. ​"We'd also had some pretty tough gigs in our failed attempts to go into other industries, which took us to the brink of desperation and showed us that we hated working for terrible people."
At the time, Georgiou was exhausted from a stint of unpaid advertising internships while Butler worked in a windowless art gallery, neither of which were conducive to sharing their passion for food with the world.
"My mum's a massive feeder," Georgiou, who was born and raised in North London, explains. ​"And my dad's Cypriot, so food was always at the centre of my universe." Butler also had a rich culinary education, having grown up in Dalston ​"among all the best food East London has to offer." The pair became friends immediately on the first day of secondary school and the rest is history.
"We basically wanted to create an event that, selfishly, we would want to go to," they say. ​"We didn't even consider that it could be a business, but luckily, people were into it, so we kept going."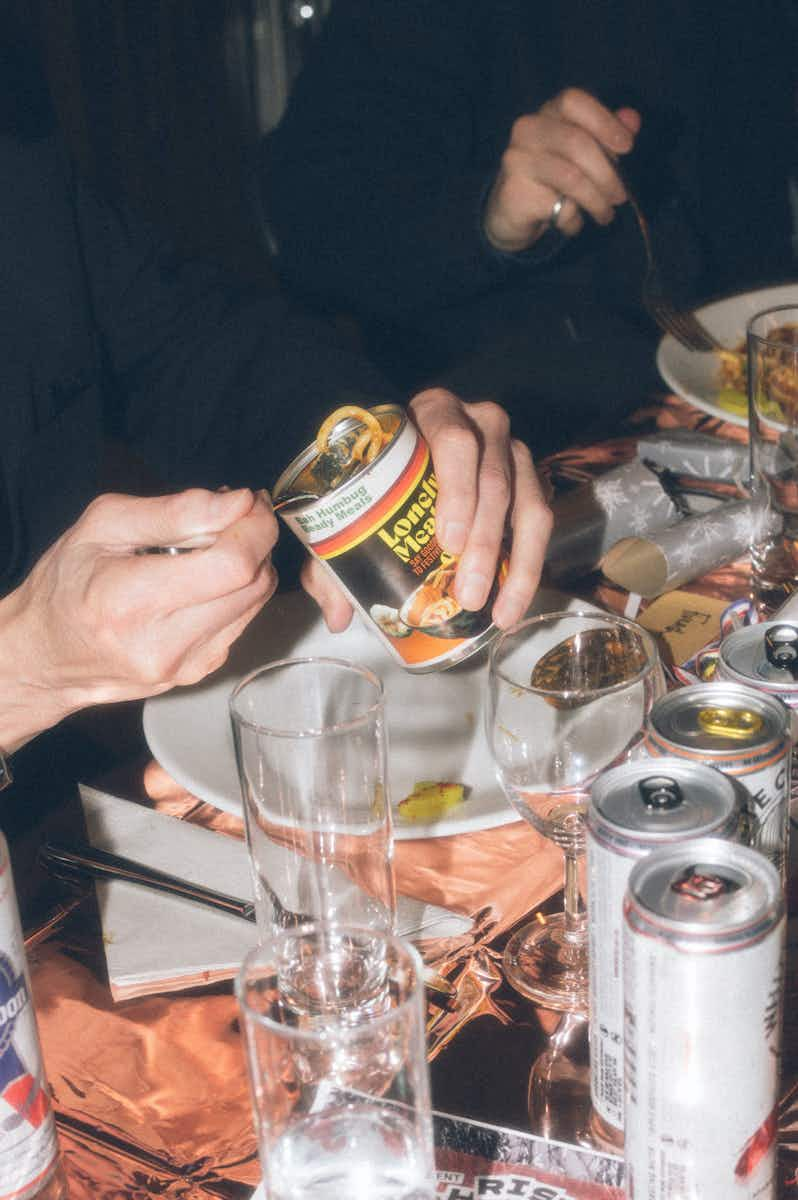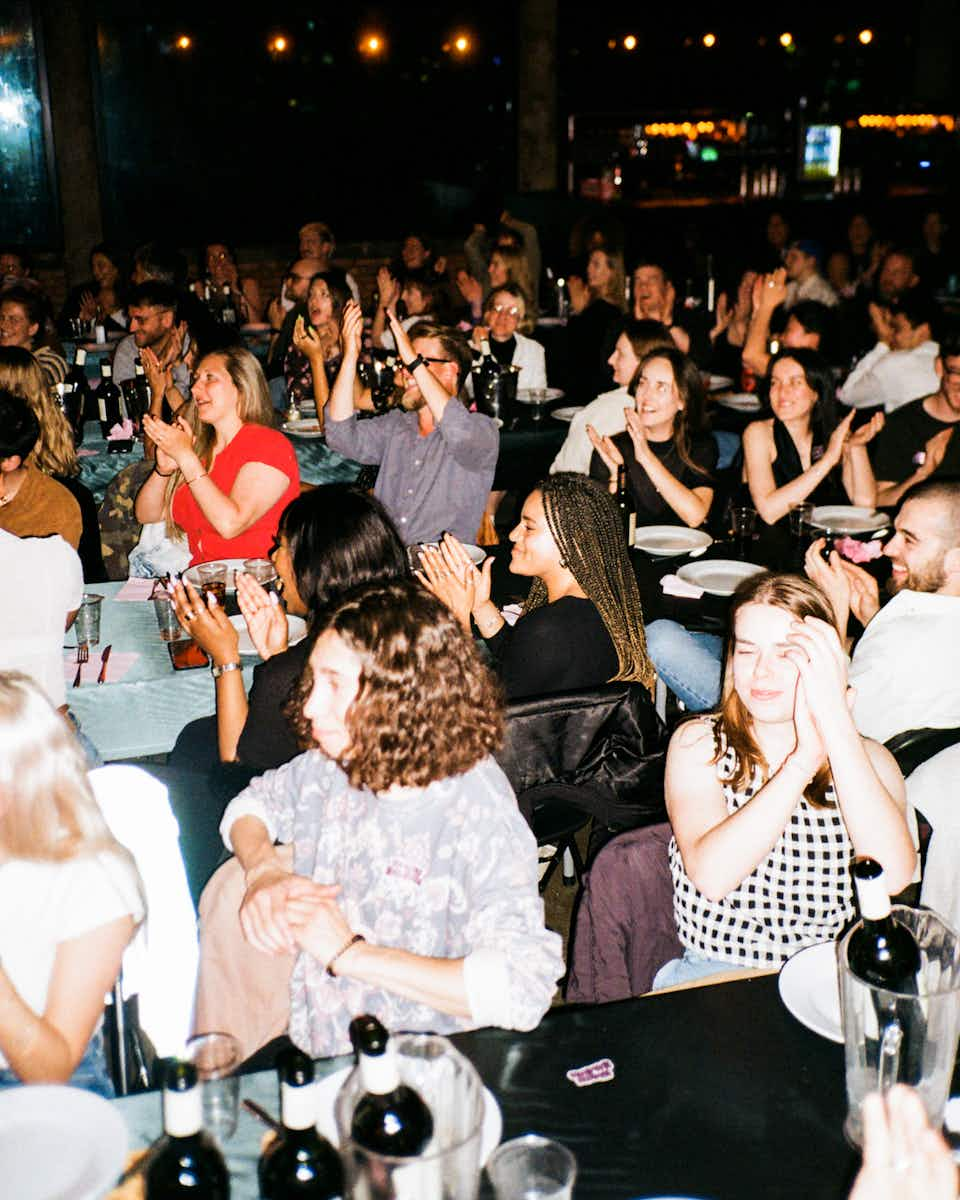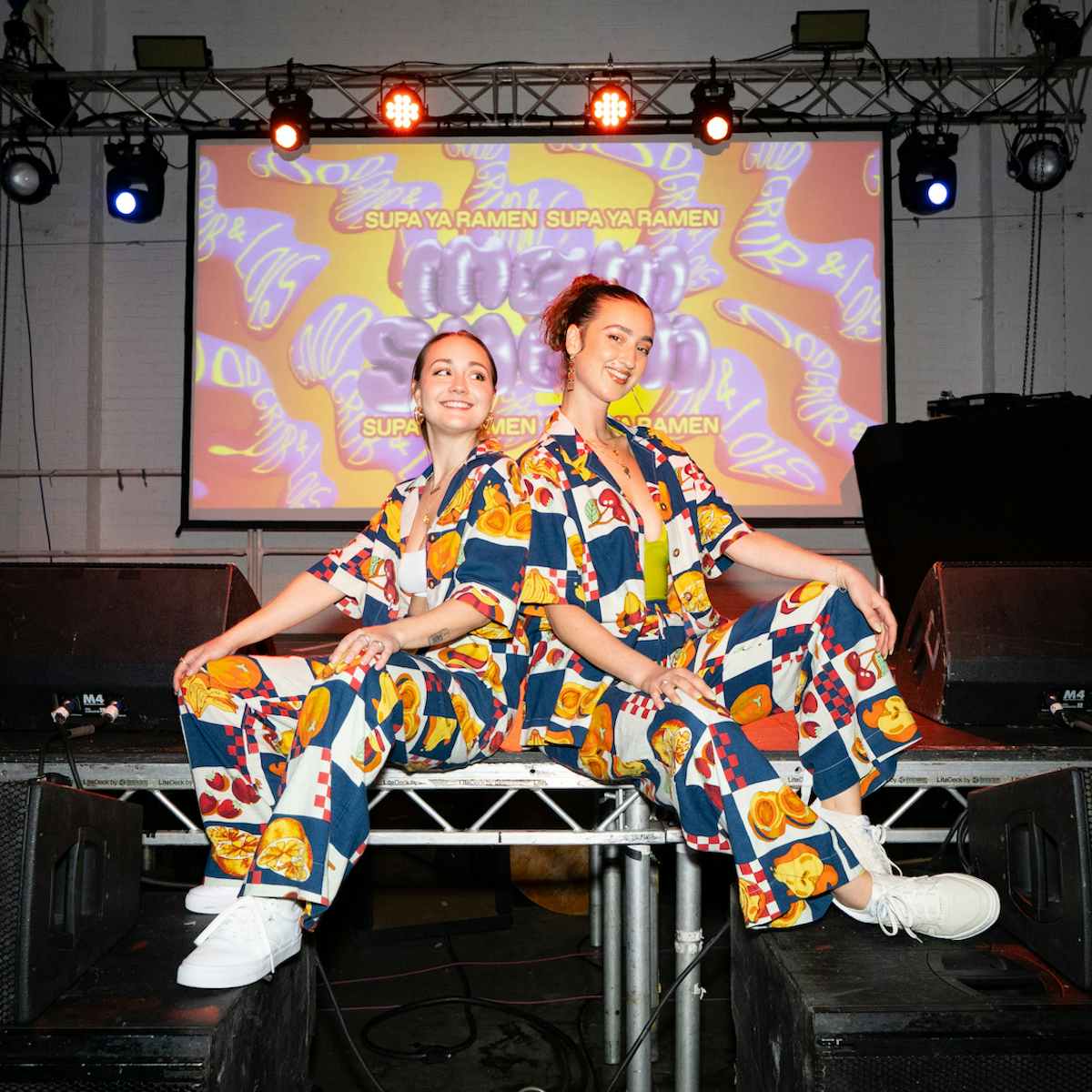 Mam Sham usually designs a menu and bespoke packaging inspired by whatever comedy set will be performed on the night or the restaurant they've collaborated with (such as classic East London spots Lucky & Joy and Supa Ya Ramen). They even cooked up special Meal for One tins and put a Mam Sham spin on the Bisto gravy drum for the last FACE annual Christmas party. Both went down a treat, as did a juicy blackened duck crown with coriander, fennel and burnt orange.
"For our events, whenever we design a menu that brings some sort of performance to the plate, no matter how we're serving it up, the food comes first," Georgiou and Butler say. ​"It's that sort of, ​'We're not taking it seriously but we also spent the last seven hours painstakingly designing something to look exactly like a ready meal tin from the ​'70s!'"
Their favourite thing about running Mam Sham? No rush hour commutes or office politics, having a say in what the outcome of a project can be and, of course, working with one another.
"We put so much of ourselves as a duo into what we do. Our whole spiel is good grub and lols, which makes us sound relaxed and nonchalant, but we have a lot of creative integrity," Georgiou and Butler continue. ​"Everything has to be quality, from high standards [for the food] to accessibility."
Now, fresh off the back of their latest supper club with North London chef Big Has, Lucky & Joy and luxe ice cream shop Happy Endings, the pair are looking forward to putting on more events as the days get warmer, recording their monthly radio residency on Foundation FM and ​"loading more videos on our Instagram until someone gives us a show."
Never miss another Mam Sham supper club and sign up to their newsletter here


More like this