The Cobrasnake: the photographer who captured indie sleaze

Mark Hunter spent the mid-'00s documenting the era's sauciest and naughtiest parties. 15 years on, his Y2Ks Archive book features Ye, MIA, Paris Hilton and more.

By now, you've probably heard that indie sleaze has been rearing its technicoloured head for quite some time. The mid-'00s trend has been dissected by countless style and culture publications, hailing its return with all the giddy enthusiasm of millennials logging on to MySpace to stream Uffie's bloghouse banger Pop The Glock, shopping at pre-cancelled American Apparel and pining over Kate Moss' Glasto ​'fits. Ah, simpler times.
Camera in hand, Mark Hunter, better known as The Cobrasnake, was there to watch it all unfold as one of the earliest visual pioneers of an era that would come to define a generation's coming of age. His photographs from indie sleaze's hedonistic heyday helped to cement its place in the canon of culture, as Hunter rubbed shoulders with many celebs who were on the cusp of their big breaks, capturing hard partying scenes from around the world.

On 31st May, we'll finally (kind of) be able to join in on the action, as Hunter's long-awaited photo book, The Cobrasnake: Y2Ks Archive, hits shelves. Over 300 images and memorabilia from life before Instagram have been compiled, alongside scans of rave flyers, wristbands and plane tickets galore.

"It really feels like 2007 all over again," the 36-year-old says, Zooming in from New York. ​"It's been quite a renaissance for myself and for the indie scene. It's great!" Hunter's photobook features the likes of Virgil Abloh in his Been Trill days, Steve Aoki DJing warehouse parties and Telfar Clemens before he was, well, Telfar, working the door at parties in NYC. There's even snaps from Hilary Duff's birthday in 2006 and Travis Barker with a beard. And that's not even half of it.
So how did Hunter, a self-professed ​"goofy kid" born and raised in Los Angeles, where he's still based, end up bearing witness to some of indie sleaze's wildest moments?
"I was picked on a lot [at school] but it didn't really bother me," he remembers. ​"I would still dress fun, persevered and just loved life." Hunter also points out that he was ​"untraditional looking", with his long, curly hair and nerdy disposition, which would later become one of his trademarks. After dreams of joining a band in high school were quashed for failing to play the bass properly, Hunter picked up photography, which felt as adjacent to music as possible.
"I realised, though, that there wasn't a career in shooting still life or pictures of a mountain," he continues. ​"That wasn't exciting to me – I wanted something more social. So when I was old enough to start going to venues on the Sunset Strip, like The Roxy, the Troubadour or Viper Room, I'd sneak my camera into shows, push my way to the front and take photos of the band, but then I'd also turn the camera around on the crowd. That's sort of where the magic happened."

This was the core appeal of Hunter's photography: it told the full story of the night, rather than putting those who were already celebs on a pedestal. Hunter's fascination with the crowd and desire to share his work led him to start his first website, Polaroid Scene, when he was just 19. ​"I was able to upload everything myself and didn't have to rely on anybody else," he says. ​"I had this obsession with documenting nightlife and very quickly, people embraced that."
About a year later, he was sent a cease and desist letter from Polaroid, which meant Hunter needed to change his moniker – stat. And so The Cobrasnake was born, ​"something that would have no repercussions and could also be a lifestyle within itself." Over the years, Hunter also created The Cobra shop, a vintage store, and The Cobra fitness club, the health component of the business. ​"Plus, I liked that it sounded like a movie star character," he adds.
One of Hunter's earliest memories of capturing something great was at a Yeah Yeah Yeahs concert where he'd paid for his ticket in full, without special access. ​"At the beginning of the book, you see those photos of Karen [O]," he says. ​"They ended up on something like a fan site, and the band emailed me to say they really liked my stuff [and if I'd] want to come to another show. Then they did a music video with Spike Jonze [and they asked if] I wanted to shoot behind the scenes. Suddenly, I went from being a fan to getting to work with all the people that I loved."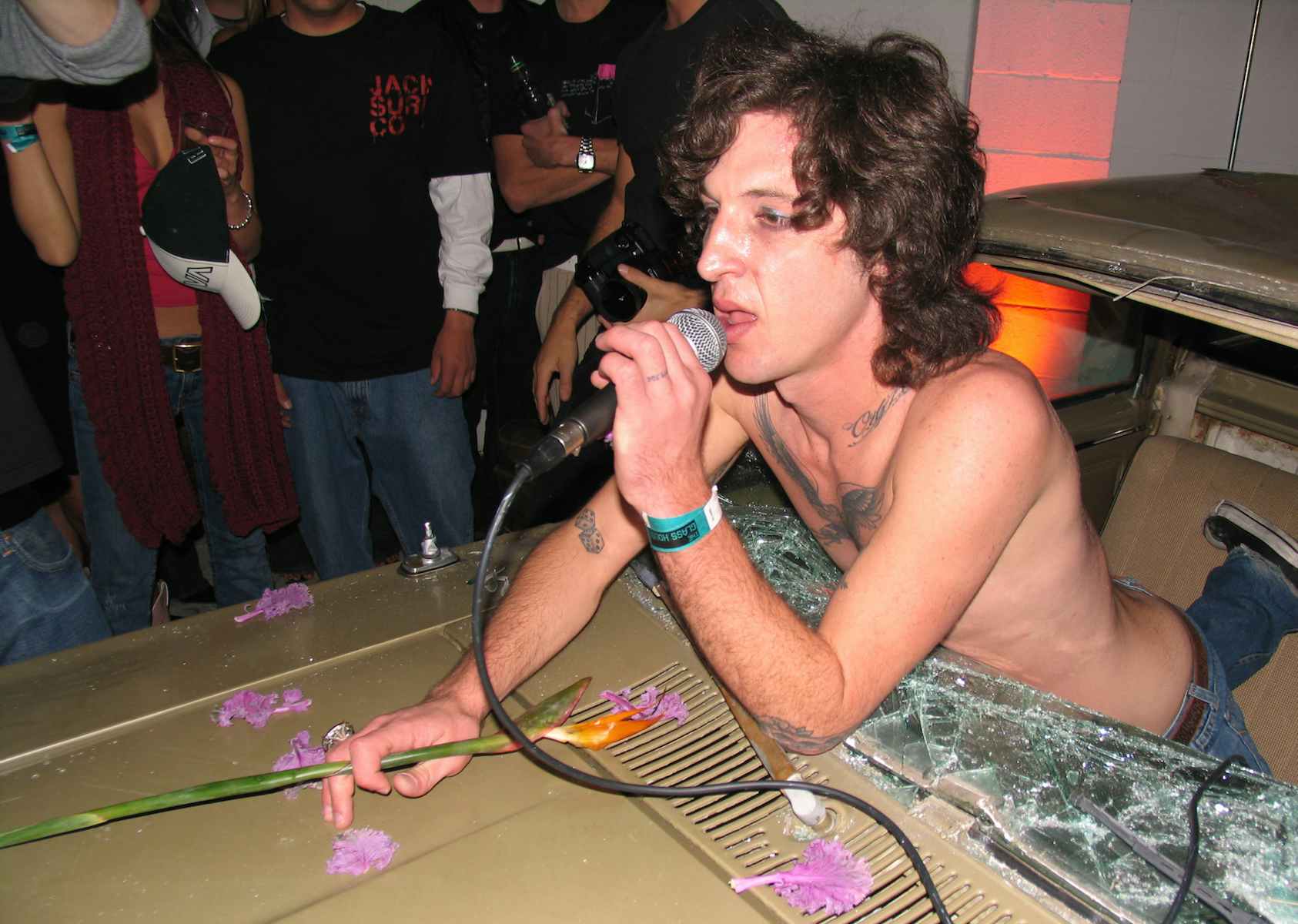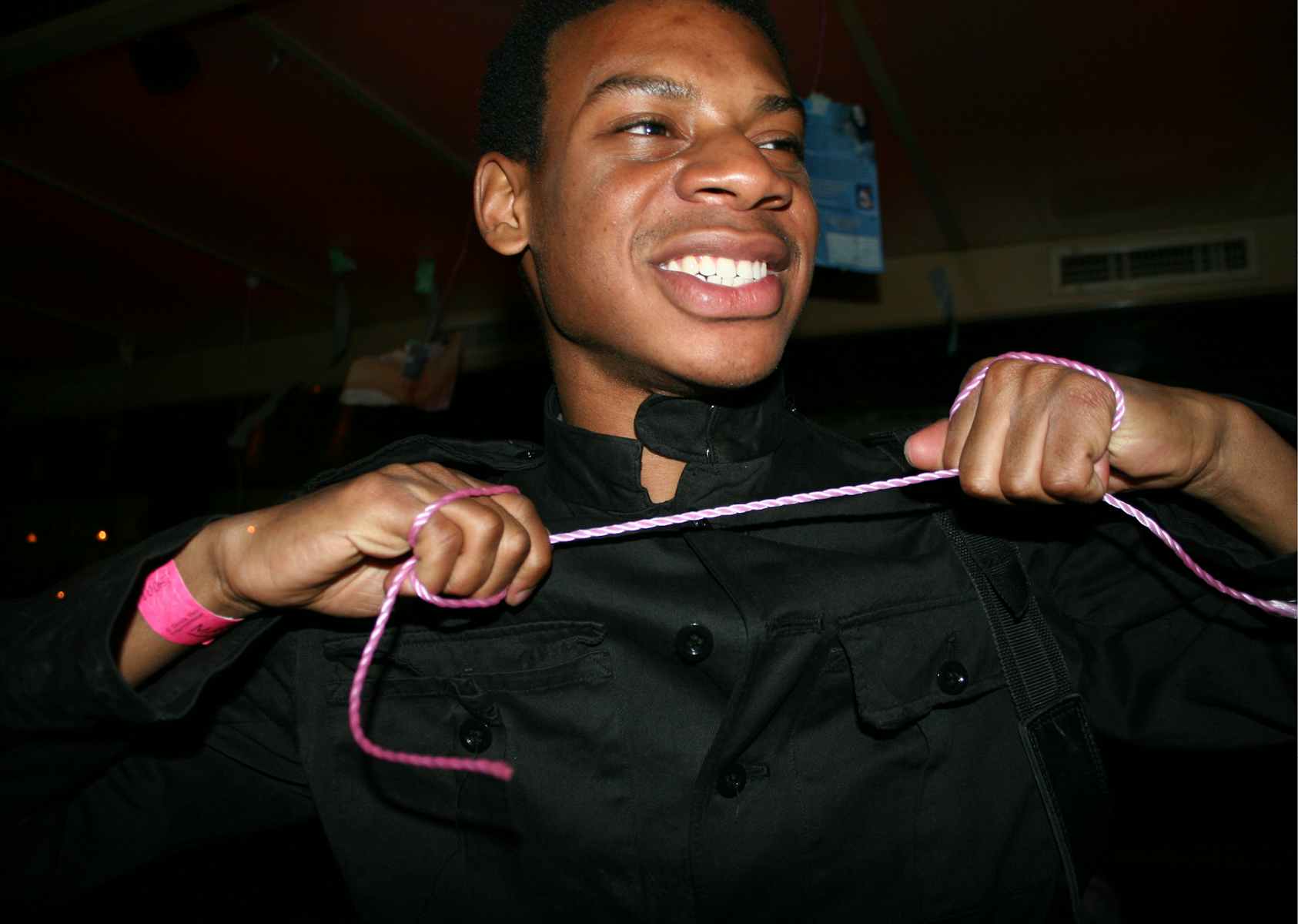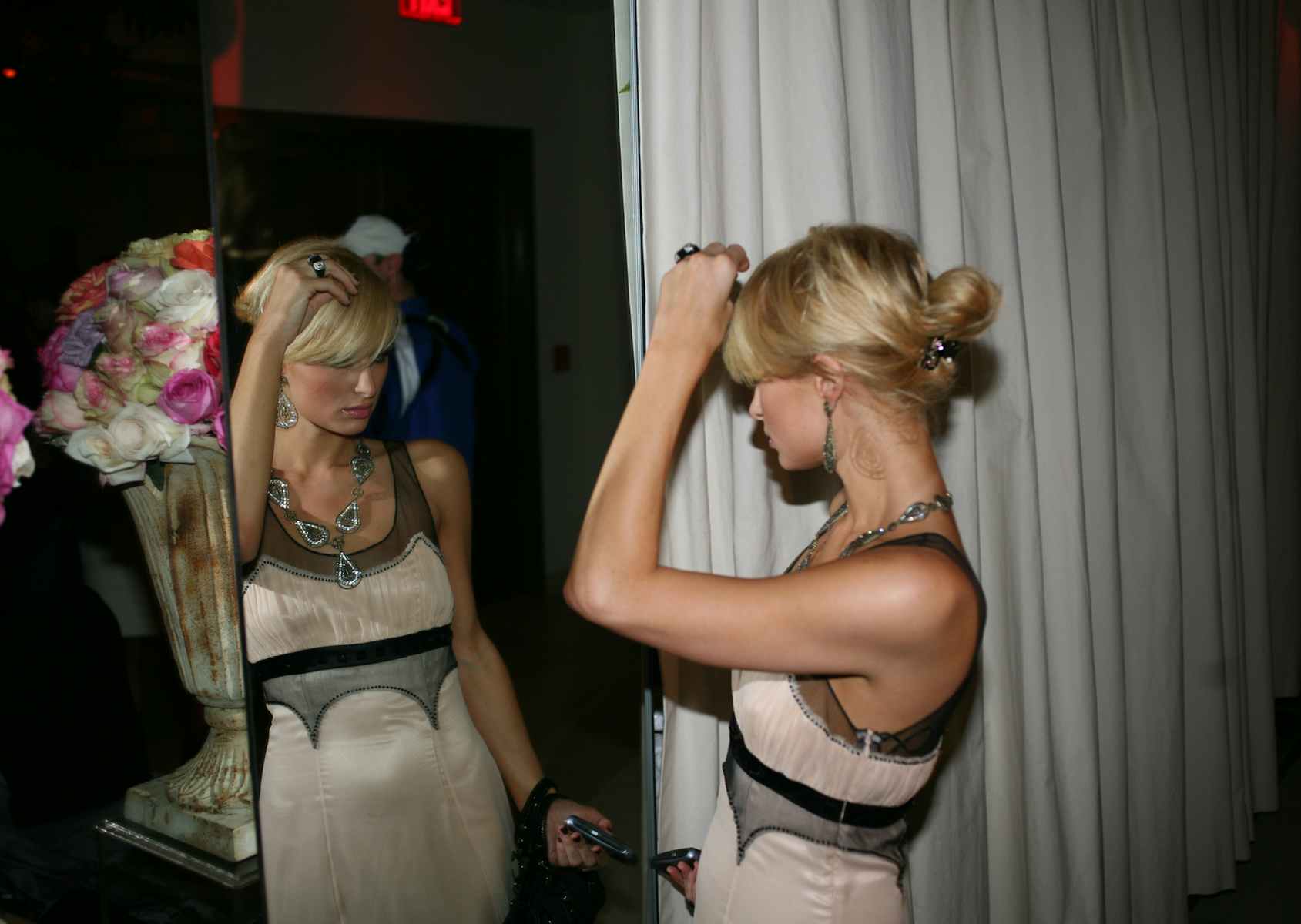 From there, the ball was rolling for Hunter. He branched out from LA and spent time travelling, going to Glastonbury in 2005 and ​'06, making it his mission to document everything he could possibly fit into his schedule. These were wild times where partying was second nature, inhibitions were looser and the stakes somehow felt lower. Ed Banger Records was everything and sweaty nights spent dancing to the Next Big Band were usually immortalised by your best mate's Nikon Coolpix – or if you were lucky, The Cobrasnake.
Given his perceived confidence shooting some seriously famous names, it might come as a surprise that Hunter struggled with social anxiety at the start of his career, which is why he so often wore sunglasses indoors and at events. ​"It meant I wasn't intimidated anymore, and it helped me feel cooler and older so that people wouldn't question my age," he says. ​"The other thing that worked to my advantage is that I was very resourceful.
"Even when I wasn't invited to a party, I'd sneak in the back or find a backstage pass in the trash, or ask somebody for their wristband as they were leaving the show. Then I was the artist assistant for Shepard Fairey, who started OBEY. I owe a lot to him – he brought me on and showed me how to promote myself, especially through street art. It opened my eyes to a whole different world."
Soon, Hunter was being flown out to London and Paris Fashion Week, shooting couture and ​"things that I didn't even fully get but just appreciated," he says. ​"A lot of the time I didn't know who I was shooting, so there was no ego there. Fashion editors, stylists – I didn't know left from right! That was an advantage because there weren't any preconceived notions."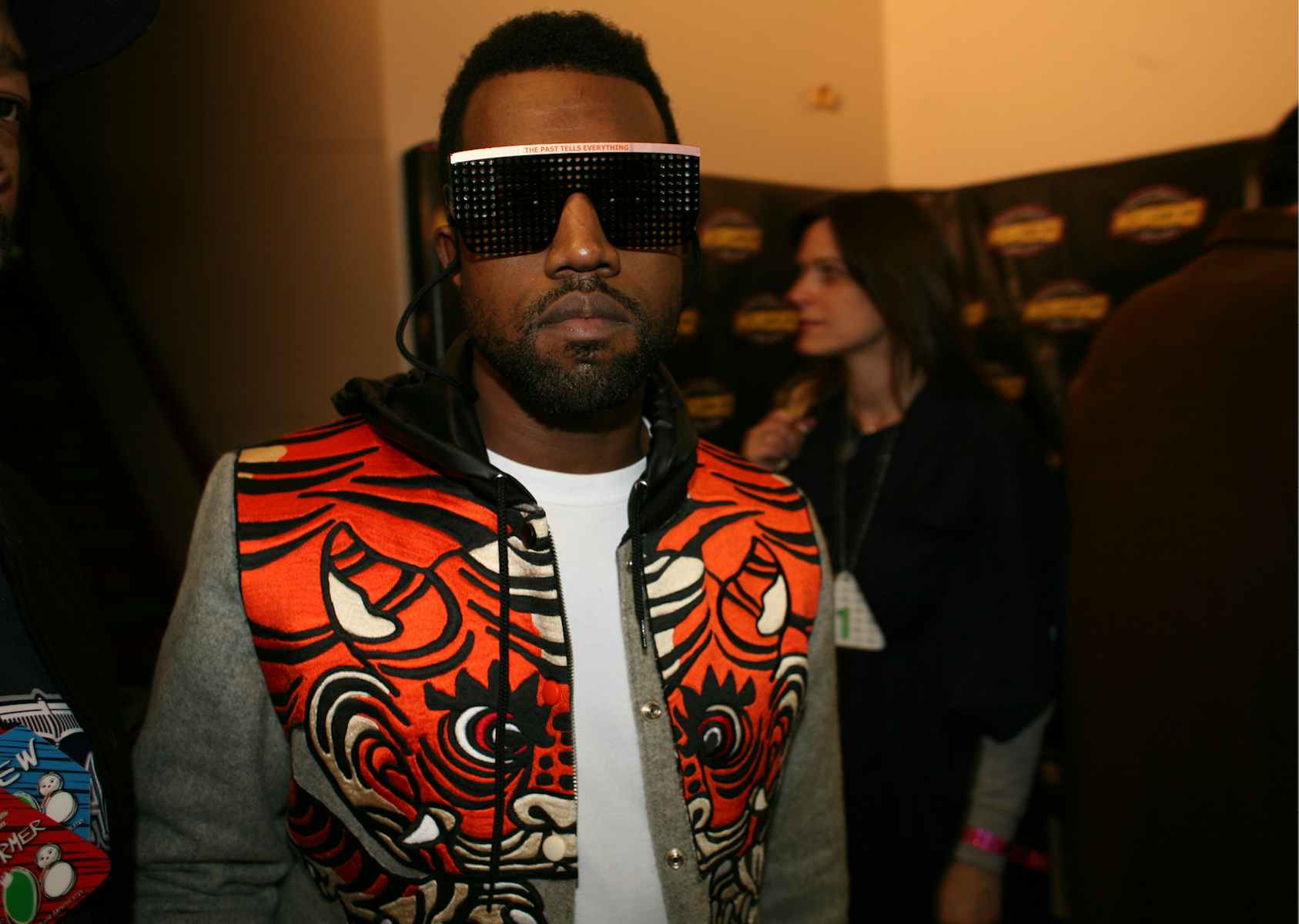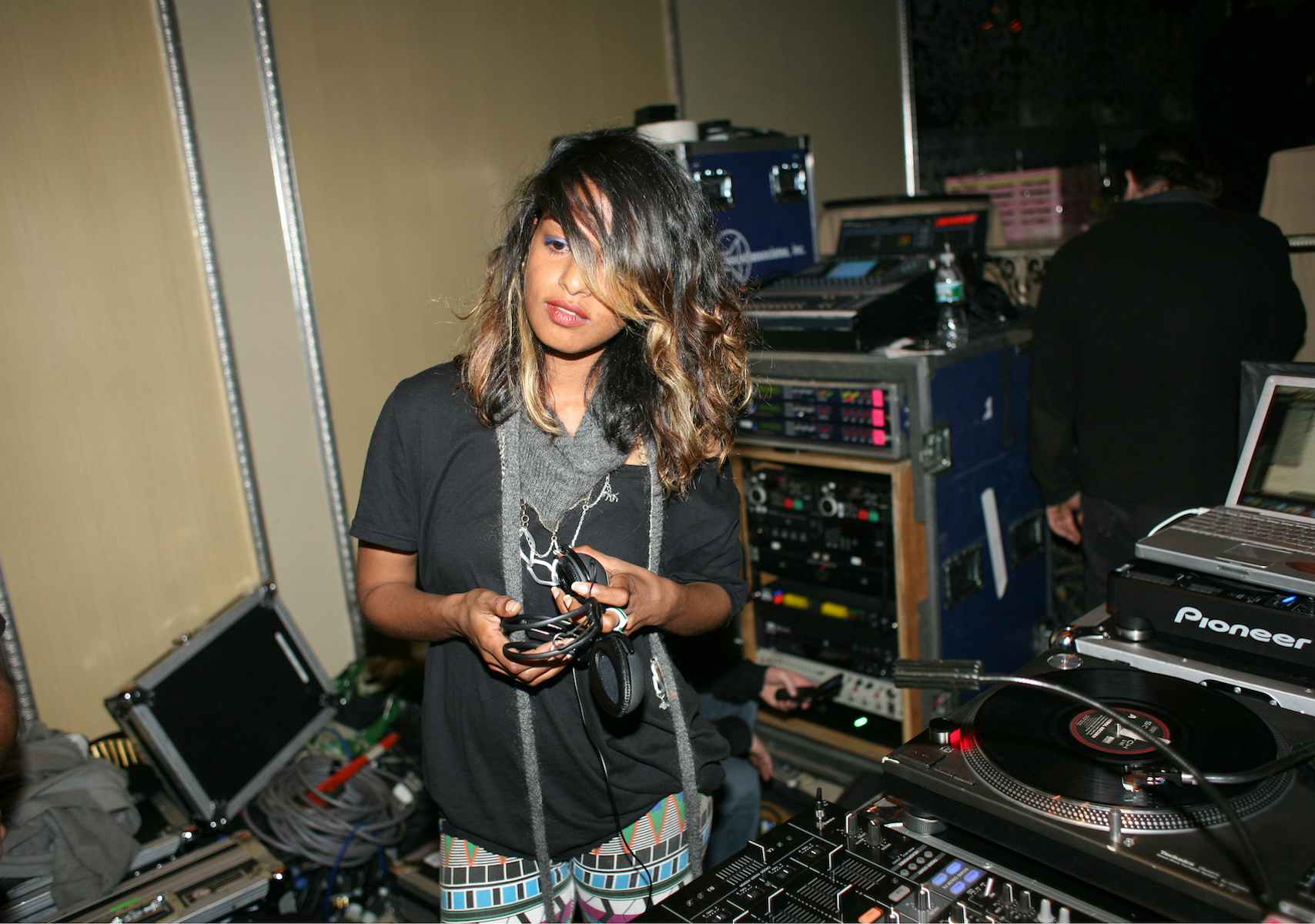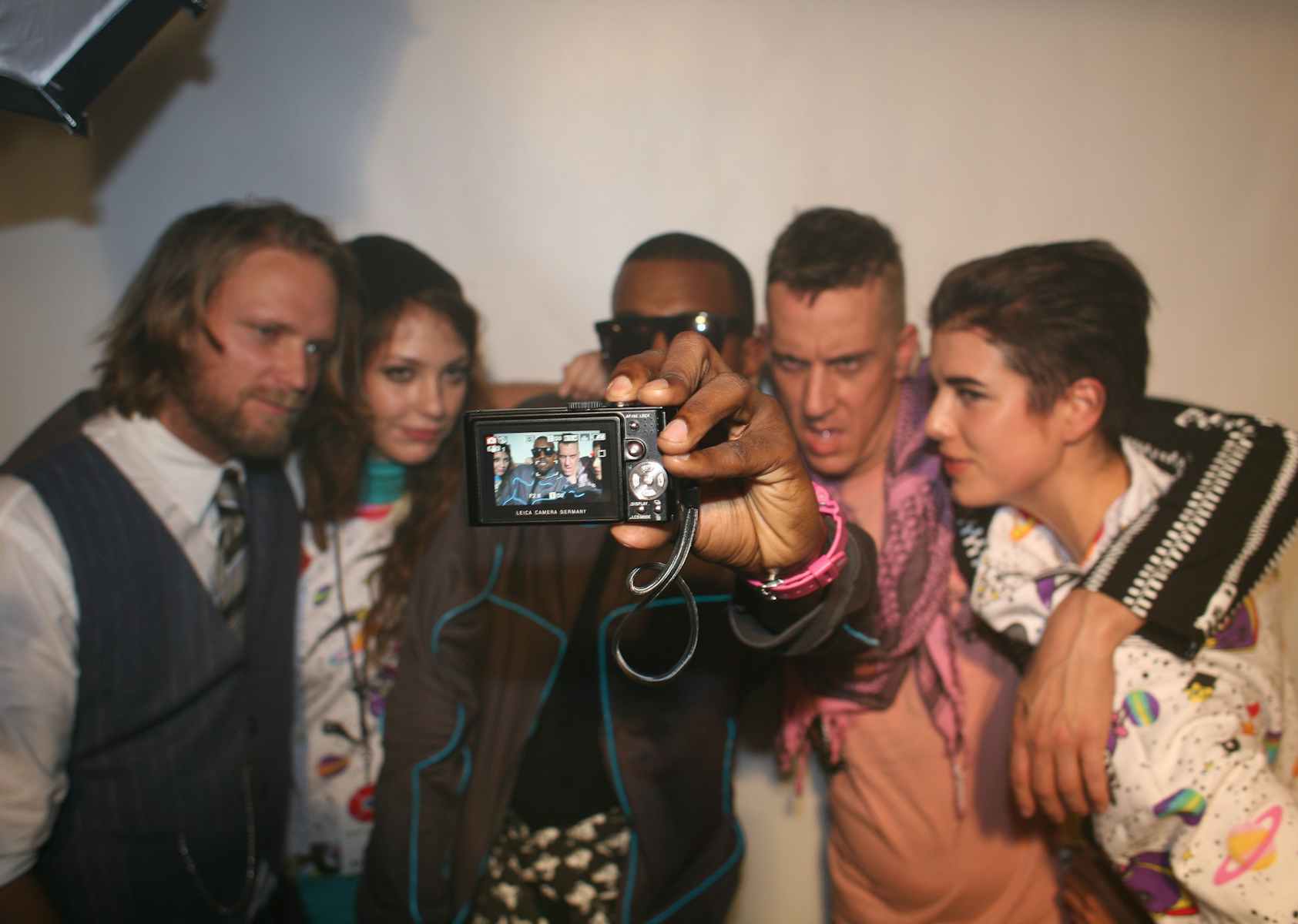 That also happens to be one of the defining features of Hunter's work – its complete lack of pretentiousness, which is perhaps emblematic of 2007's pre-recession mood. ​"There was a freeness to people, they could express themselves how they wanted and things weren't so manicured," he continues. ​"It's important to get back to a moment where everyone can feel beautiful, whoever they are. I loved the dancing and people sweating on each other, spitting in each other's mouths – these things make you feel alive!"
If indie sleaze has experienced a renaissance lately, so has Hunter's career. After 15 years of documenting nightlife, he fell out of love with it, preferring to instead focus on working in health and fitness. That is, before the revival spiral essentially brought him out of retirement. ​"After this nice break, there's been a renewed interest [in me] and I feel like photographing this time after Covid is really special," he says.
Right now, Hunter is still sitting on an archive of around half a million photos, which he hopes to eventually publish via an online database. Until then, he's enjoying how neatly things have come full circle for him. ​"I'm in New York riding around on a bike, which is how I started my career – riding my bicycle before I could drive to go to concerts," he says.
"I'm even using wired headphones and listening to The Strokes. Everyone on the street is dressed like it's 2007. I feel like I'm in a time warp! Beyond that, what I was excited about with the blog, and it's the same with the book, is that it could inspire creativity. I just love the idea of celebrating whatever time we're in and seeing what it can bring for the new generation."
The Cobrasnake: Y2Ks Archive is out 31st of May in the UK and 7th June in the US. Click here to pre-order.

More like this