Meet the new Michael Jordan in an emotive film from Nike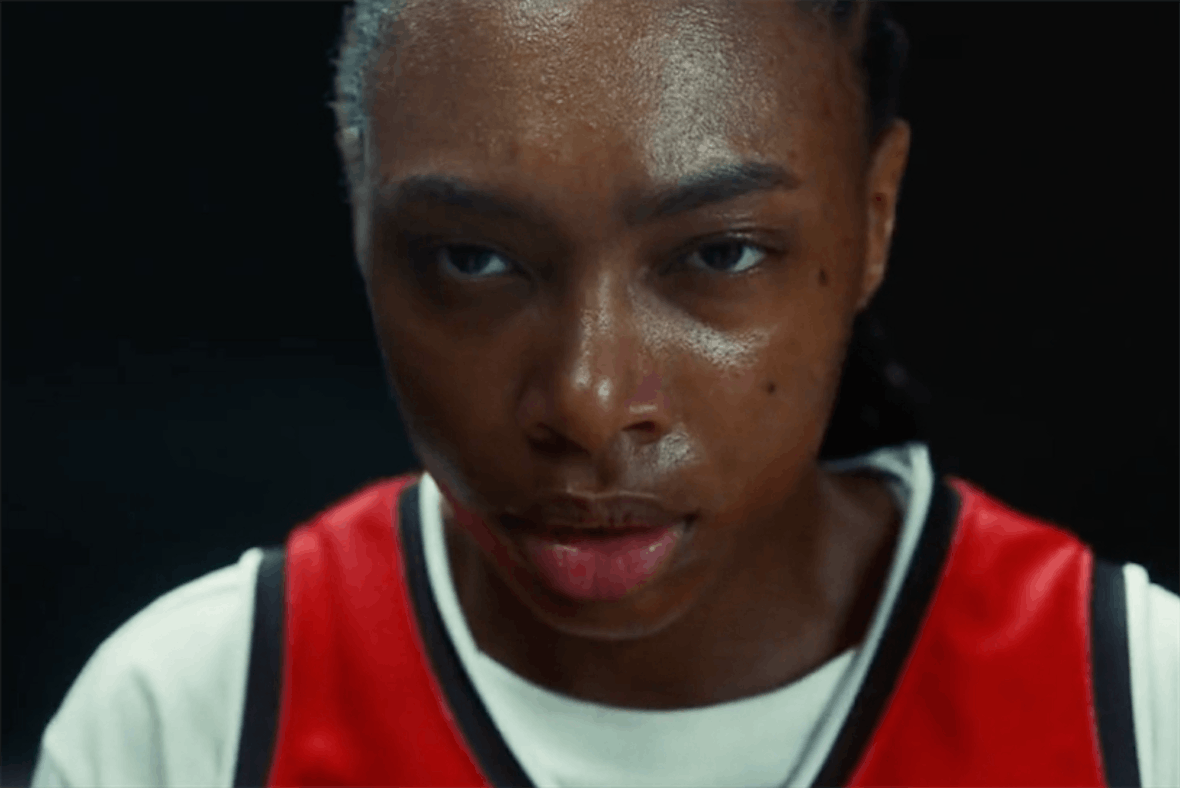 Kamaya Jones, 16, is on the road to basketball stardom, following in the footsteps of the greatest player of all time.
The moments that make a great basketball player don't always happen on the court.

Long hours of training are important, sure. But the grit, resolve and self-belief that pushes athletes to power are often formed through simply living life.

Aspiring basketball player Kamaya Jones knows this better than most. And now, the 16-year-old American high school sports star is sharing her story with the world.
In Beyond, an emotive new film for Nike's Jordan brand, Jones reenacts the formative experiences that turned her into the kind of athlete that the biggest sport brand in the world wants to front their campaign. From lonely walks down the school corridor to nights spent watching women's basketball while her mum braids her hair, as the scenes flip between past and present, the film powerfully reminds us that the road to success is rarely straightforward.
Jones, of course, isn't the first young basketball player that Nike has worked with. Nearly four decades ago, the brand signed a deal with Michael Jordan, who at the time had just started playing for the Chicago Bulls. It's fitting, then, that the film's release coincides with the legendary player's 60th birthday, simultaneously celebrating his life and career while introducing the story of a future basketball star.

Made by Uncommon Creative Studio and directed by Karim Huu Do, the film also features musical direction from none other than Teyana Taylor. But that's not her voice in the soundtrack. Instead, Taylor enlisted an emerging talent for a cover of Minnie Riperton's deathless Les Fleurs, 17-year-old Kaelynn Hayes.

You'll want to keep both Kamaya's and Kaelynn's' names on your radar. If Beyond is anything to go by, they're about to fly.


More like this