Sport
Life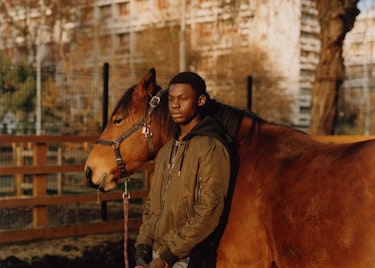 Brixton's Ebony Horse Club is creating stable prospects – providing knowledge, positive activity and a career kickstart for countless children.
Life
Saudi Arabia is hosting the heavyweight championship of the world. From accusations of "sportswashing" to hopes that it'll be a force for change, here's what it means for the Middle East, politics and sport.
Life

It's a six-round bout between two boxing beginners. But the grudge rematch between KSI and Logan Paul II could rip up the fight game's rule book for good.
Life

As men's netball begins to take off, Ralph Jones heads to Halifax to train with one of only two all-male teams in Britain, The Northern Titans.
Life

Photo of the day: Tearful Cori Gauff of the United States alongside opponent Naomi Osaka of Japan, following Osaka's win at the Women's Singles third round match, on Saturday 31st August.