Nike Women welcomes a new era with Goddess Awakened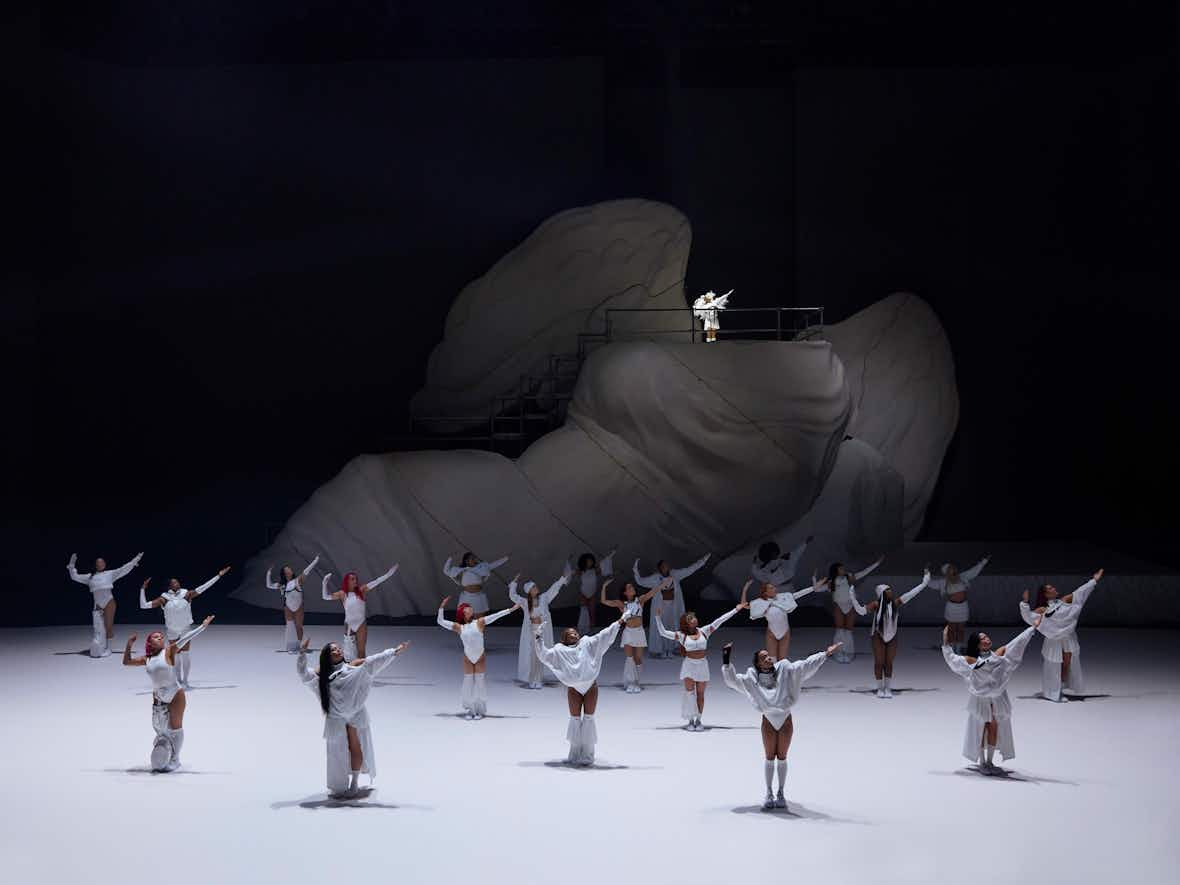 With a blockbuster show, dreamed up by superstar choreographer Parris Goebel, Nike put their commitment to women front and centre.
A row of white treadmills face the audience, each one occupied by a dancer ready for battle. They're introduced to the crowd one by one, a spotlight beaming down from the ceiling as videos of them dancing as children play in the background. Then a flurry of strobe lights, a rush of dubstep. This is their call to action – and by that, we mean the most intense treadmill workout ever seen, an intricately choreographed dance that makes running look cooler than performing at the Super Bowl.

Makes sense. The production for Nike's Goddess Awakened event, which took place in Paris last week during Haute Couture Fashion Week, was, after all, dreamed up and directed by Parris Goebel, the woman behind Rihanna's choreography for this year's Super Bowl. Enlisted to showcase the recent innovations in the Nike Women division, Goebel staged a 40-minute spectacle at the city's Accor Arena, featuring more than 30 Nike athletes and partners, from breakdancers to paralympians.

"Throughout history, women have been told how to act, what to say, how to feel," Goebel said in the press notes. ​"Tonight is about breaking those binds and letting our voices be heard, our bodies be acknowledged, and our wings take flight, together." Soundtracked by M.I.A, Frank Ocean (specifically: Nikes, obvs) and Janet Jackson, the show presented 13 different scenes, each one exploring different dance styles and aspects of womanhood: strength, resilience, love, grief, friendship, sex.

The whole concept was inspired by Nike's namesake, the Greek goddess of victory – ​"Goddess Awakened" serving not only as a wink to the brand's name, but also the fact that Nike is in the midst of putting together a series of mega launches for women. The event itself, then, offered a chance for the team at Nike Women to showcase and celebrate all the projects they've been beavering away at for the past year or so. "[Nike] turned 50 in 2022 and I think that made us really think about the last 50 years," says Liz Weldon, vice president of global women's brand management at Nike. ​"We took stock of where we were and were thinking about listening to women, about where we should be going and how to evolve as a brand to get better."

So, the powerhouse sportswear brand doubled investment into their women's line, hosting think tanks to get direct feedback from their athletes, and developing new technologies to help women feel confident and comfortable when moving their bodies. Take the new Phantom Luna football boots, for example, which were designed to work with the female form, not against it. Or the Leak Protection Period Shorts, which come with a 7‑inch inseam and invisible built-in brief to give footballers one less thing to worry about on the pitch. Both products land just in time for the Women's World Cup later this month, at which England's Lionesses will be seen wearing a brand spanking new Nike kit. Good timing, eh?

"A lot of insights went into the national kits, from thinking about the length of the shorts and where there's a slit to allow for really powerful muscular legs, to areas where we know that, when she puts her jersey over her face, she gets makeup on it," explains Tania Flynn, the brand's vice president of product design. ​"We apply those innovations on an elite level athlete and then translate them to the everyday athlete or for everyday movement. Athletes go to work in these clothes – if it works for them, it's going to work for all of us, right?"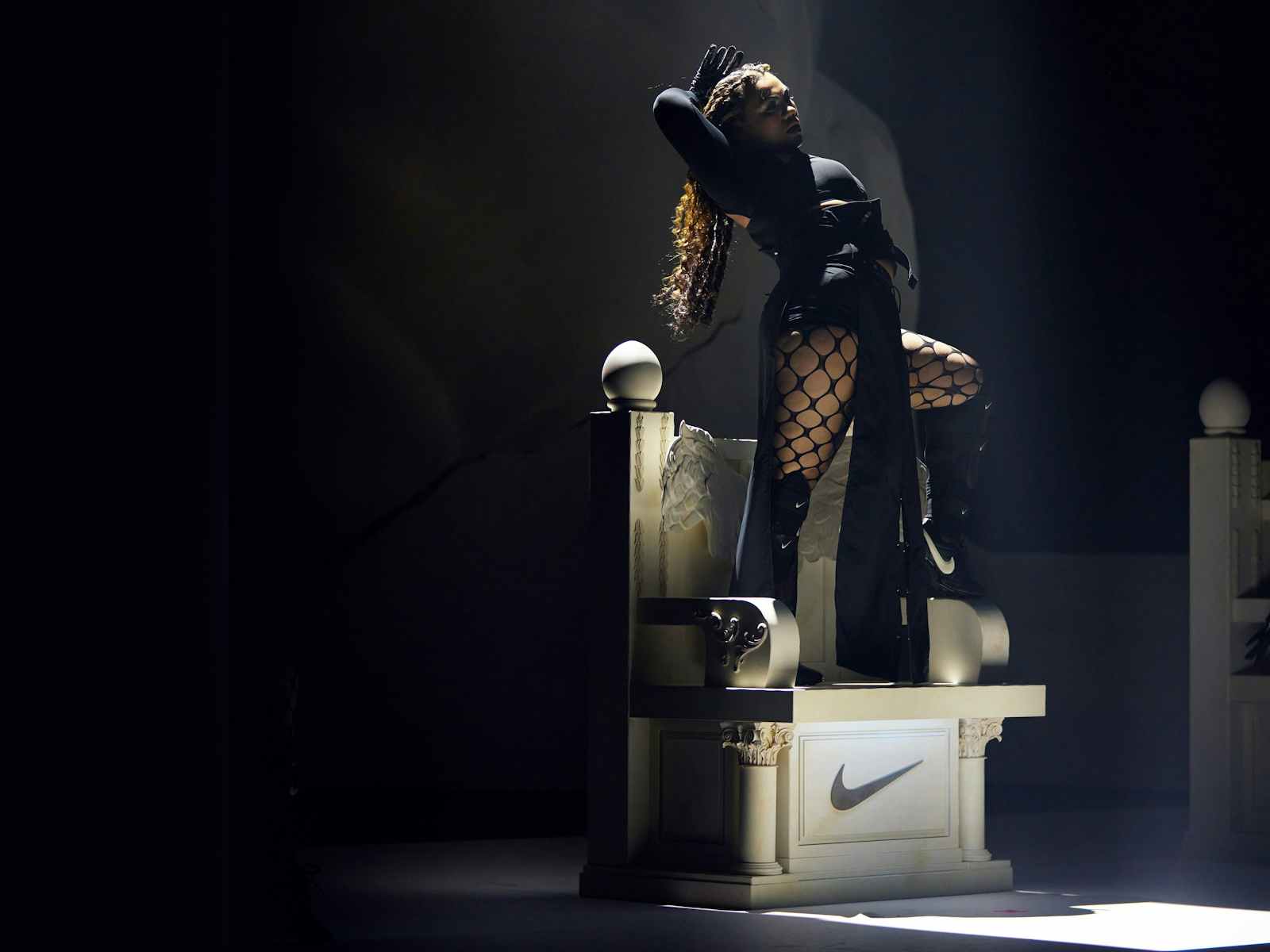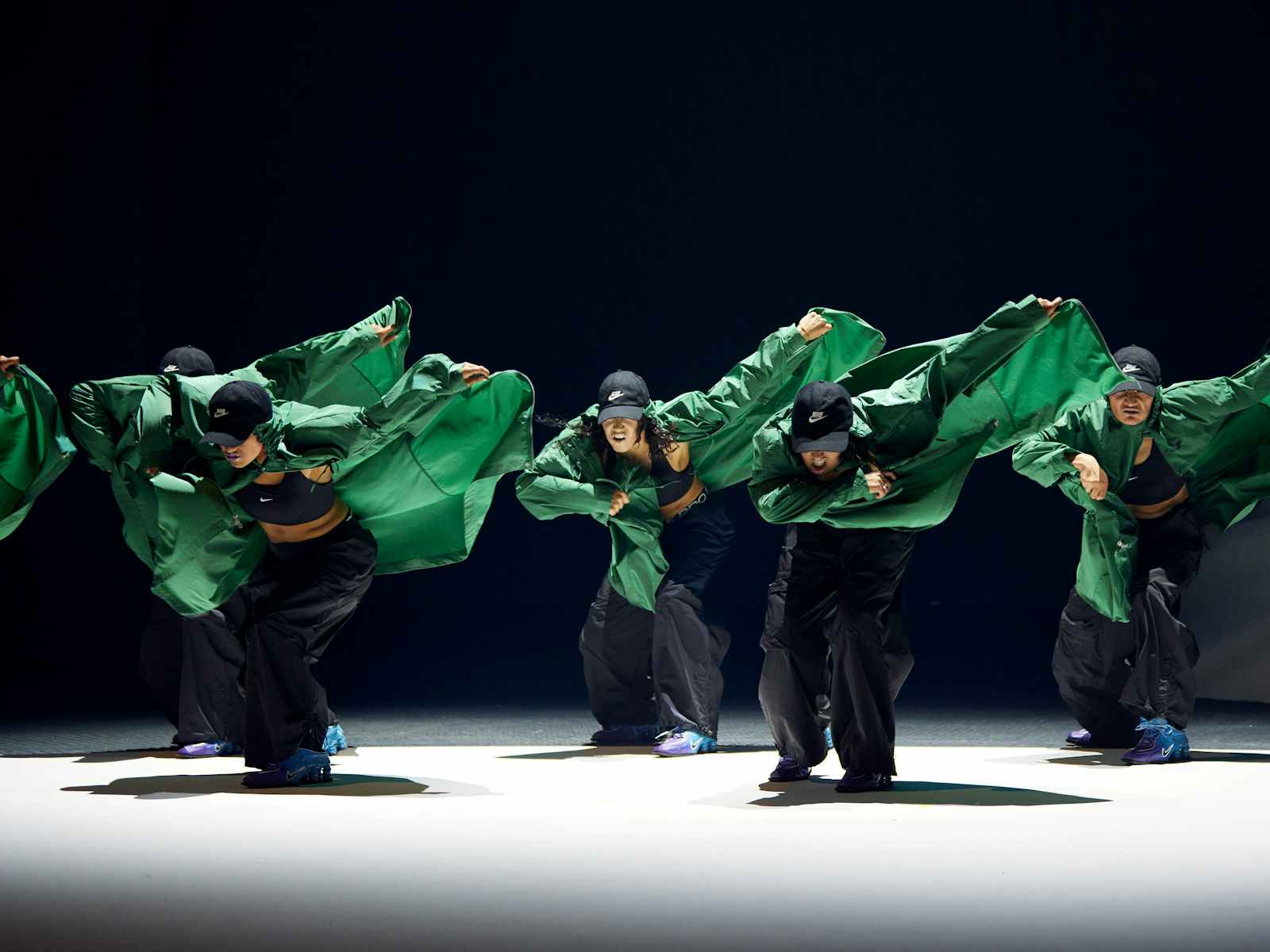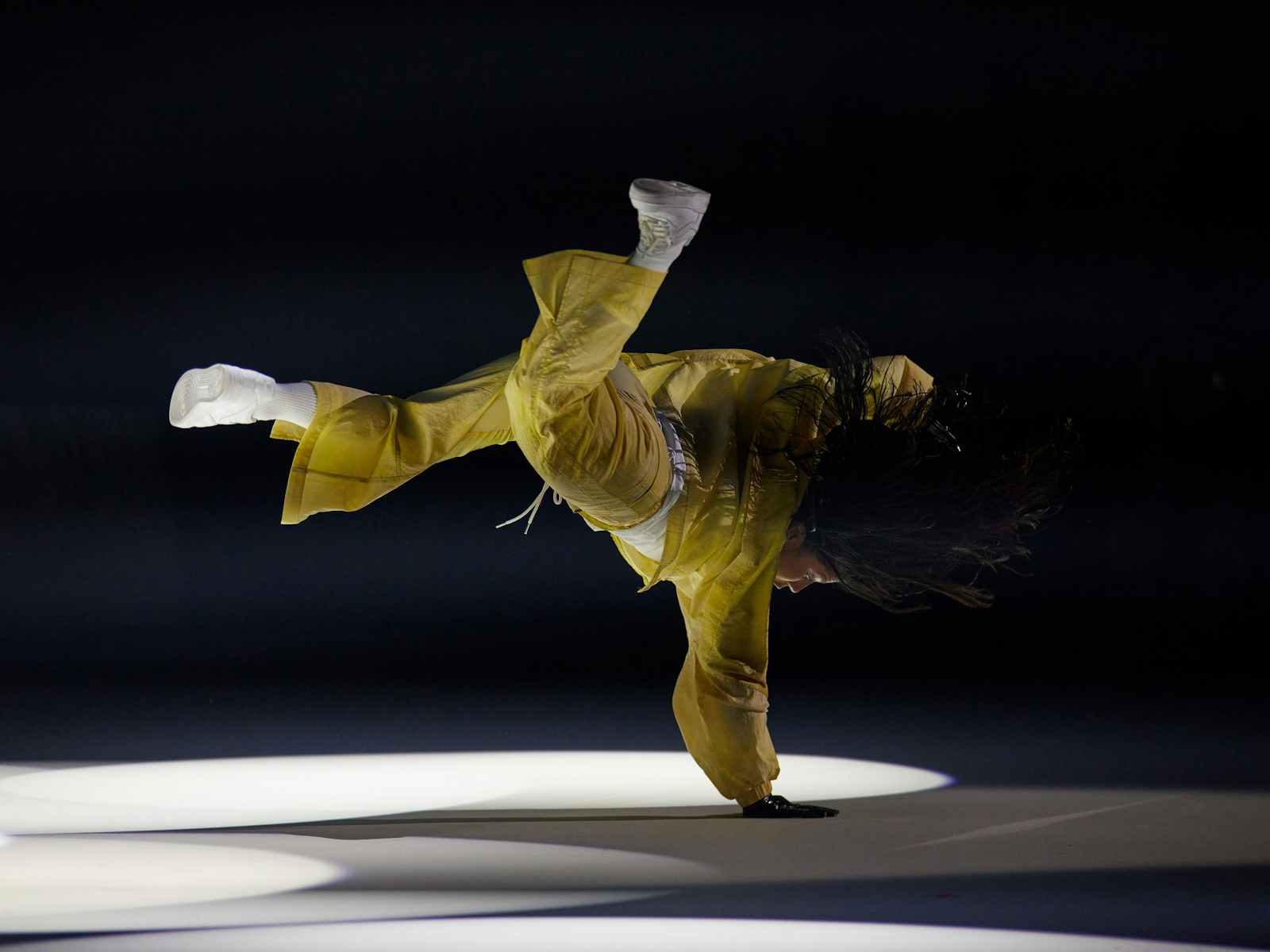 And naturally, the products also have to look good, whether you're putting together the perfect outfit for your gym selfies or looking to the brand's lifestyle line for some day-to-day (or even night) looks. With three smart collabs with designers Yoon Ahn, Feng Chen Wang and Martine Rose in the pipeline – all of which were previewed by dancers on the Goddess Awakened stage – Nike's got something for everyone, even if their main form of exercise is stomping around the city during fashion week in 30 degree heat.

"[It's about] infusing that creative filter of really enabling self expression and style," Flynn explains. ​"What we wear on the street everyday may not be your performance look, but how amazing that the materials will perform for you: to keep you dry, not wrinkle, if you live in a city, to breathe with you. Everybody needs breathability when it's hot outside, whether you're about to run a race or you're just walking to the subway or metro."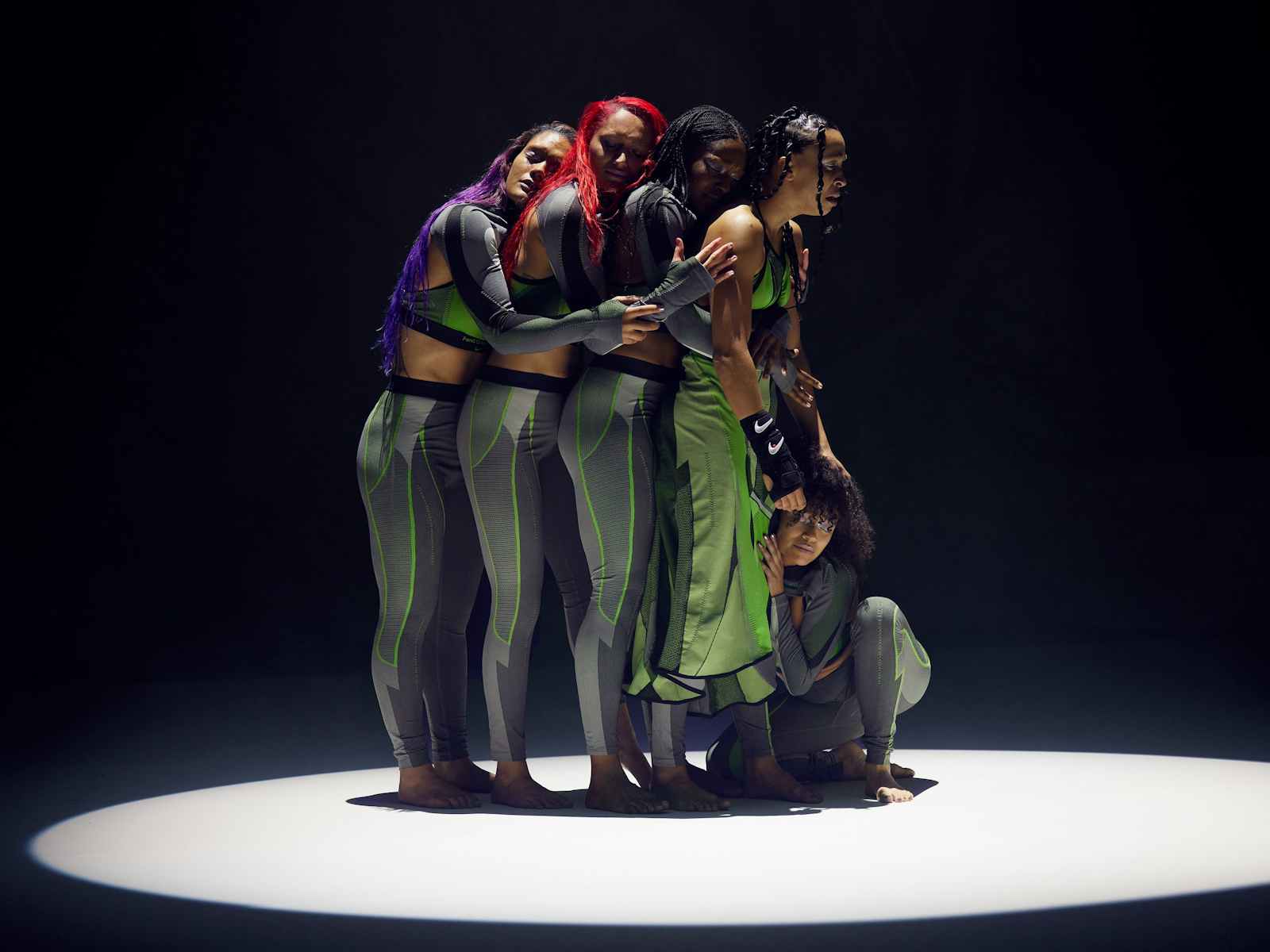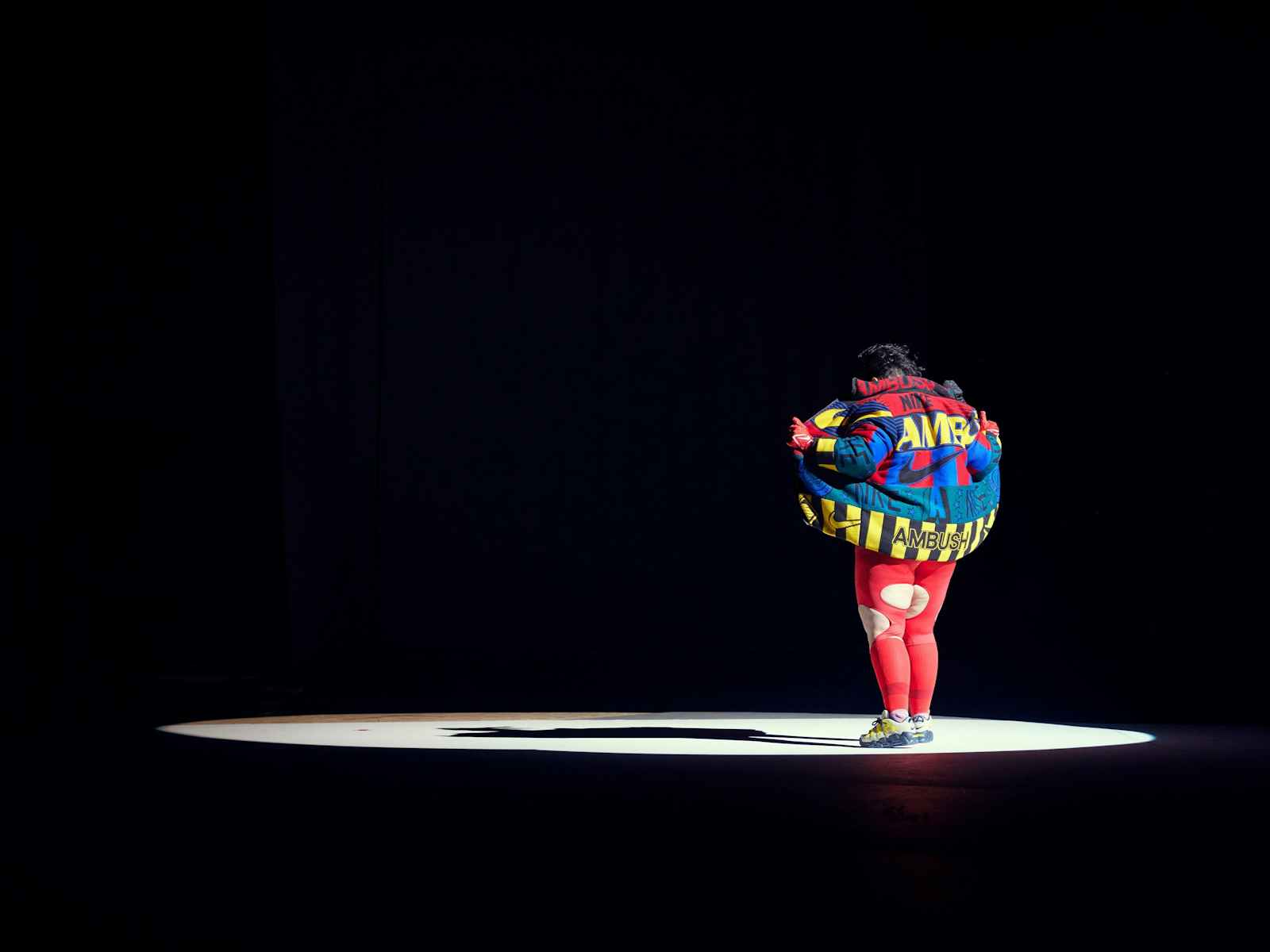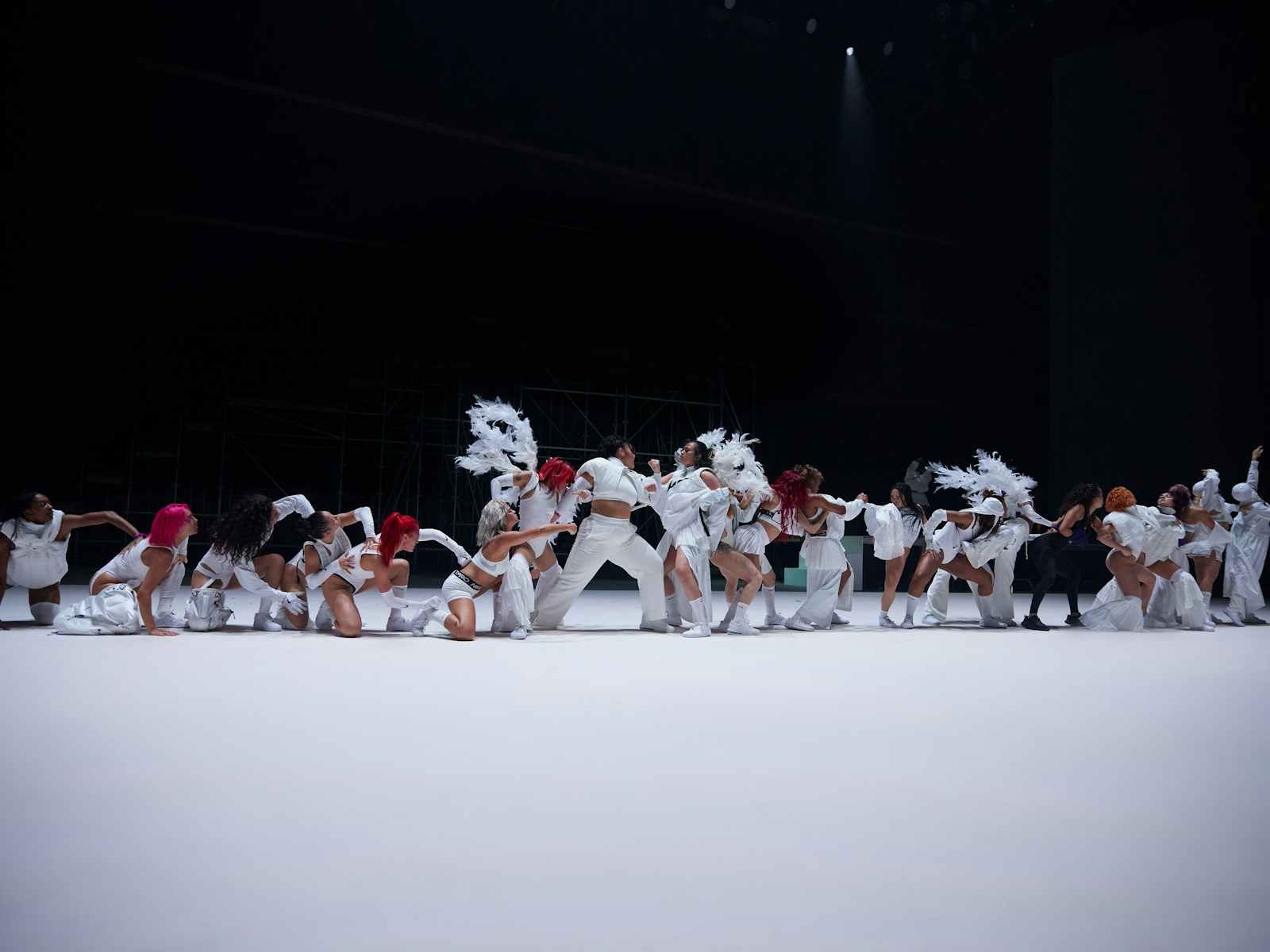 Above all, though, the team at Nike Women want to support women at all stages of life, from puberty to pregnancy to menopause. After all, as Weldon notes, a woman's body changes more during pregnancy than a man's does throughout his entire life.

"We've already talked about it, but the most exciting innovation is leak protection period shorts and our maternity line," says Weldon. ​"The feedback that we've received from just being able to keep women and girls in sport, regardless of what is happening to them; it's been phenomenal."


More like this