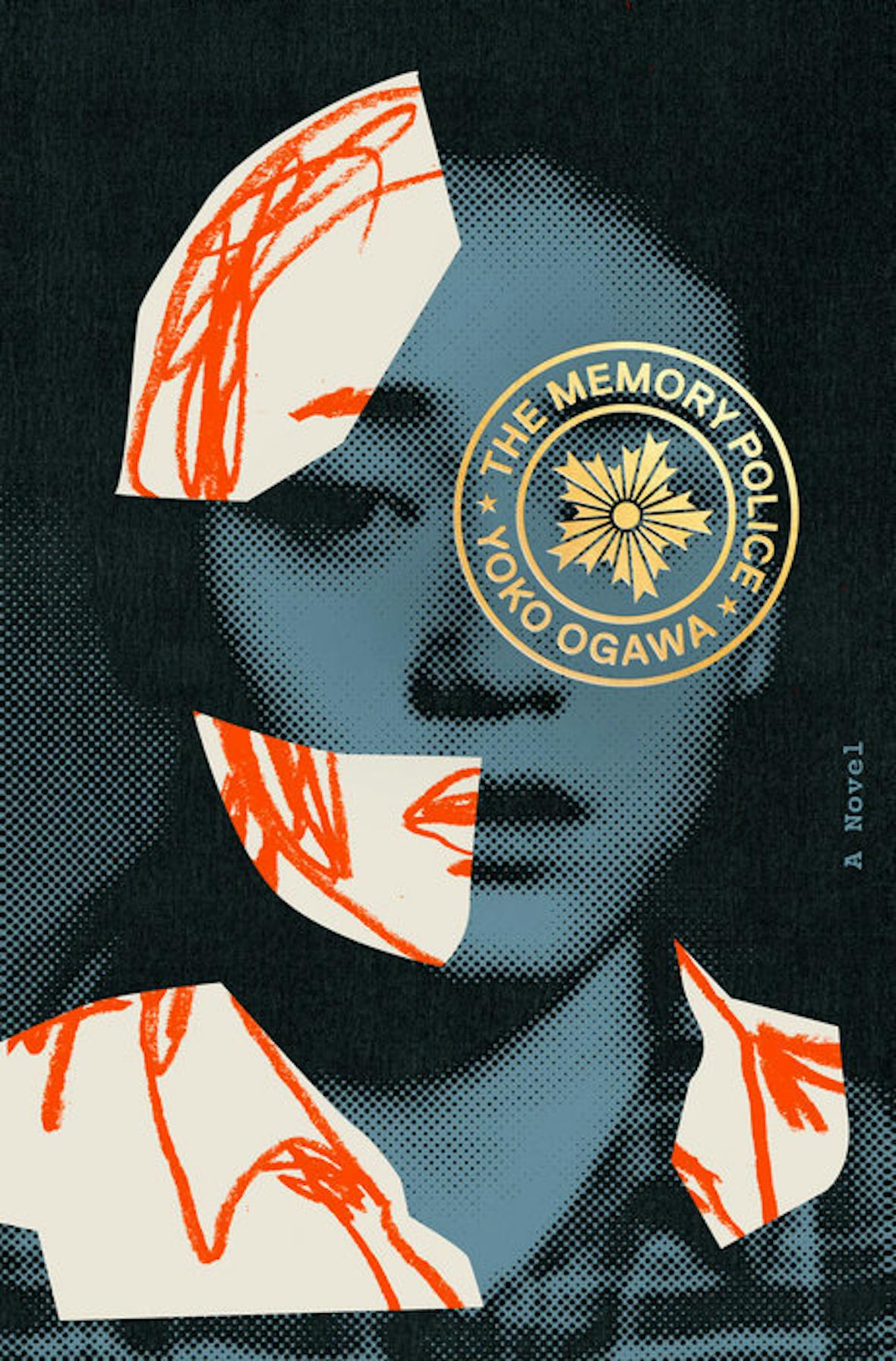 The Mem­o­ry Police warns of dystopic polic­ing and the loss of agency
What would hap­pen if your mem­o­ries were stolen? If every­thing around you – birds, per­fume, and even ros­es – dis­ap­peared, nev­er to be remem­bered again?

On the unnamed island in Yōko Ogawa's nov­el The Mem­o­ry Police, this is exact­ly what hap­pens. The Mem­o­ry Police take away every­thing, leav­ing noth­ing but emp­ty spaces on shelves and gash­es in the pub­lic mem­o­ry of the island's residents.
The Mem­o­ry Police, orig­i­nal­ly pub­lished in 1994, makes a come­back this year, trans­lat­ed for the first time into Eng­lish by Stephen Sny­der. The Japan­ese author has received near­ly every lit­er­ary award there is to be giv­en in Japan, mak­ing her a renowned nov­el­ist in Japan as well as abroad. Her oth­er works include The House­keep­er and the Pro­fes­sor (2003), The Div­ing Pool (2008) and Revenge (2013).
Ogawa begins her nov­el with a mem­o­ry, one of an exchange between a moth­er and daugh­ter rem­i­nisc­ing about a time when there were more things in this world, before the Mem­o­ry Police. The moth­er tries to explain what the things she secret­ly kept once were before they ​"dis­ap­peared," try­ing to describe per­fume to her daugh­ter who nev­er knew the word nor the smell. The daugh­ter los­es her moth­er and then her father at a young age, adding to the list of things once loved that have dis­ap­peared, ​"fad­ing away" like the lost mem­o­ries of birds. She becomes a writer and remains unnamed through­out the nov­el, build­ing rela­tion­ships with an old man she meets who used to oper­ate a fer­ry and becom­ing close with her edi­tor, R.

All three of the char­ac­ters endan­ger their lives as they chal­lenge the Mem­o­ry Police by hid­ing, writ­ing, and most of all – remembering.
The female pro­tag­o­nist is car­ing and con­cerned, more con­scious of the harm com­mit­ted by the Mem­o­ry Police than the oth­er pas­sive cit­i­zens. She pro­tects oth­ers who are tar­get­ed by the Mem­o­ry Police at her own risk and goes face-to-face with the bru­tal­i­ty of their sur­veil­lance and era­sure through­out the nov­el. Yet, she is still affect­ed by the loss of mem­o­ry – strug­gling to remem­ber the objects and ideas erased. As she writes her own nov­el, which serves as part of the text for Ogawa's nov­el, she chal­lenges the notions of voice and agency. The pro­tag­o­nist that Ogawa wrote and the pro­tag­o­nist in the in-text nov­el par­al­lel each oth­er, both ask­ing: when do you fight and when do you give up? But between the nar­ra­tives of the main pro­tag­o­nist and her own nov­el, read­ing this becomes con­fus­ing to fol­low and the pur­pose of includ­ing the writ­ten nov­el is lost.
The rea­sons why the Mem­o­ry Police arrived are nev­er shared, how they erase the mem­o­ries nev­er explained and pos­si­bly, nev­er under­stood. What makes Ogawa's nov­el an entic­ing read are these unan­swered ques­tions about the Mem­o­ry Police and the island, but by the end, I was left unsat­is­fied and hun­gry for answers. While the nov­el stays close to the emo­tions and per­spec­tive of the pro­tag­o­nist, we only know as much as she lets us – very lit­tle. Although there is no grat­i­fi­ca­tion in know­ing the why or how, the sto­ry makes you val­ue the parts of every­day life that could go miss­ing. If you couldn't remem­ber what you were forced to unknow, would you miss it?
The Mem­o­ry Police prods at the val­ue of mem­o­ry and the pow­er of the mind, bring­ing the read­er to a real­i­sa­tion of trau­ma through the sto­ry told by the pro­tag­o­nist. After 25 years, this nov­el is now being pub­lished in Eng­lish, com­ing at a time when regimes in our own lives have the pow­er to rewrite nar­ra­tives and take away every­thing. The Mem­o­ry Police have the pow­er to make things dis­ap­pear from the island and from mem­o­ry, and per­haps, this is not too far from our own reality.
The Mem­o­ry Police will be released from Pen­guin Ran­dom House 6 August 2019.
---