Milovan Farronato extravaganza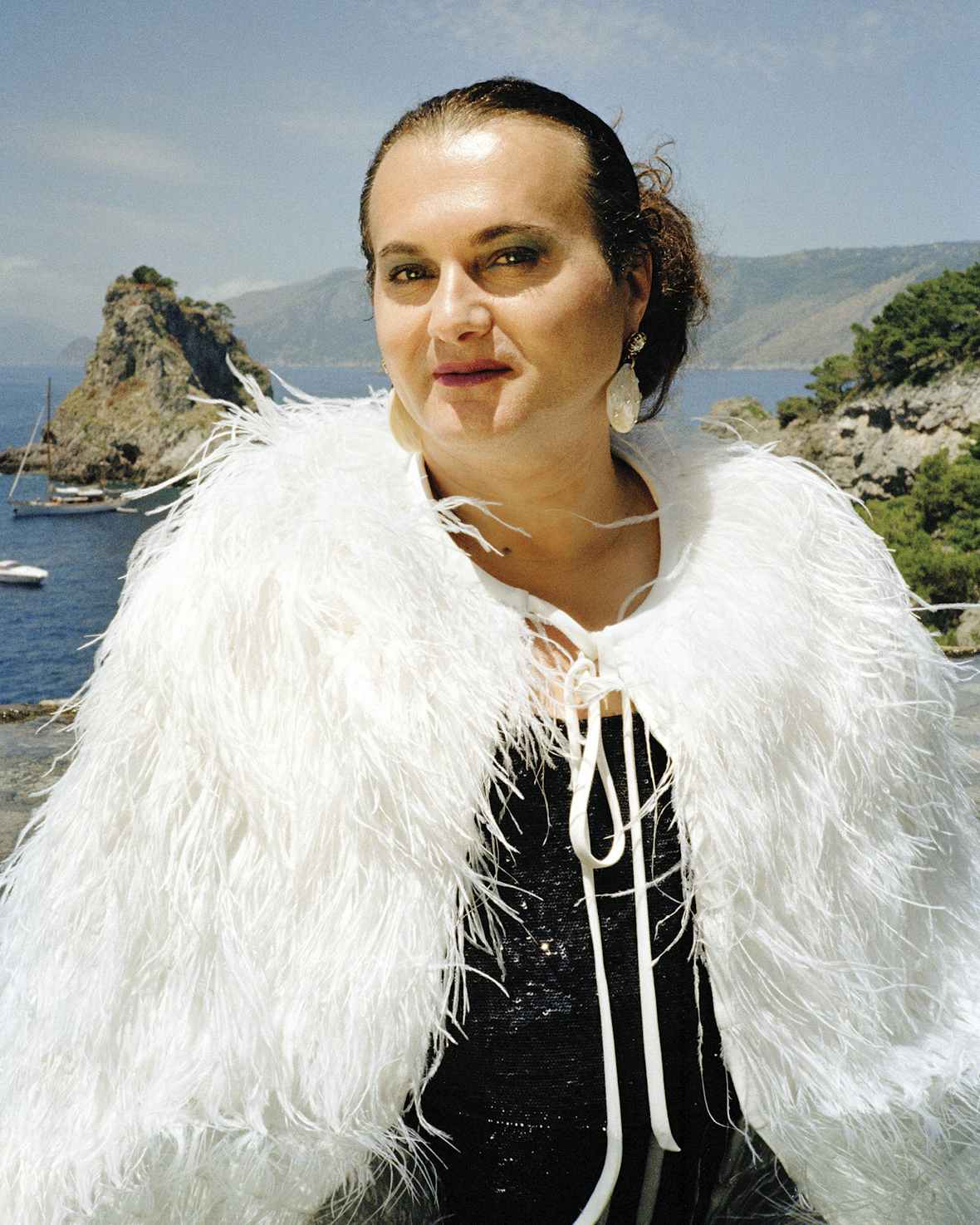 Volume 4 Issue 001: From São Paulo to Pompeii, the Italian curator's global happenings are taking art out of white cubes.

Arti­cle tak­en from from The Face Vol­ume 4 Issue 001. Order your copy here.
When Milovan Farronato tells me the first artwork to have made an impact on his younger self was an early-Renaissance painting by international gothic master Cosimo Tura, I'm only partly surprised. With his long hair, impeccable lipstick and satin frill blouses, the Italian curator – known for his eccentric projects in improbable locations – would be right at home in a quattrocento fresco painting. But don't be fooled by the majestic looks: Farronato's eye is sharp as a thorn.
"There were no museums or contemporary art," he says of his upbringing in a suburb of Piacenza, south of Milan. ​"Only monuments and ruins." Farronato, 45, was forced to discover art through literature, devouring the often-visceral descriptions of Renaissance paintings. Visiting Rome as a teenager helped feed his growing interest in visual culture, leading him to study art and eventually teach at the fashion design department of Luav University in Venice. ​"After visiting artists' studios, I understood that my position was more about curating," the art maverick says today.
Now based in London ("much more cosmopolitan"), Farronato has overseen the artistic programme of the Fiorucci Art Trust since its inception in 2010 by Italian collector and philanthropist Nicoletta Fiorucci (heiress to the prosciutto empire, not the fashion brand). Operating out of a mews house in Earl's Court, the trust plays an unorthodox role in the capital's contemporary art scene. Think early 20th-century Parisian literary salon, with informal workshops, residencies and ephemeral projects that defy traditional categorisation (including a ​"frequent, but not regular" meditation class). Its greatest output, however, tends to take place in far-flung parts of the world, from the Greek island of Kastellorizo, to the Polish spa town of Rabka.
One such project is the long-running Volcano Extravaganza, which happens every summer on and around the volcanic island of Stromboli, where Fiorucci owns a couple of properties (including the former home of Marina Abramovic). It started a decade ago with little ambition. ​"It was just me with some artists, enjoying some creative time without anything to perform or even produce," Farronato remembers. ​"Just a dialogue under the gospel of this active volcano."
Today, the project has grown into a multi-location festival, bringing together international artists, writers and thinkers (invited by Farronato and his appointed ​"artistic leader") to reflect on their practice for any period of time, from a week to two months, culminating in a weekend of events in July. Over the years, it's attracted the likes of British installation artist Haroon Mirza, French multidisciplinarian Camille Henrot and London exhibitionist Eddie Peake, resulting in subtle and eccentric public moments, from curated walks to nude football matches.
"Milovan is masterful at bringing together energies, which is what makes him so visionary," Prem Sahib, Farronato's London-based artist and long-time collaborator, tells me. In 2016 the pair worked together on a performance project in São Paulo, inviting 10 local men to cruise the house of an art collector during a private view. This was the premise for Cruising Pompeii, a choreographed piece devised by Sahib at the latest edition of Volcano Extravaganza, which, this year, extended to the ancient Roman city.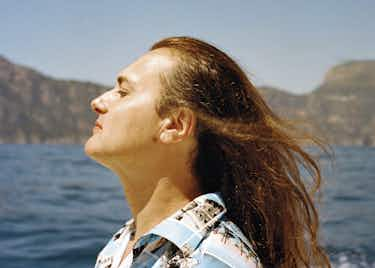 But there's more to Farronato than quirky seasonal gatherings. This year he went big, curating the Italian pavilion at the Venice Biennale. Titled Neither Nor: The Challenge to the Labyrinth, it took inspiration from a 1962 essay by author Italo Calvino, which compared contemporary reality to a carefully-constructed labyrinth. It brought together unseen works by three Italian artists: the blue-chip Enrico David, the absurdly conceptual Liliana Moro, and the late Chiara Fumai (who died at the age of 39 two years ago).
The exhibition was sponsored by Gucci (which threw one of the Biennale's most lavish opening parties). It took visitors through a maze of corridors and archways, dramatically framed by royal-blue curtains. Unattended yellow plastic chairs and tables topped by beach umbrellas ​"conversed" with large bronze sculptures and Fumai's wall drawings. ​"He is a special person, undoubtedly," Moro says of Farronato. ​"The project very much reflected his philosophy, his ironic and unconventional gaze on the world, art and life."
But the appointment to the Biennale wasn't without controversy. In a Catholic country still burdened by the weight of tradition, the much-coveted role has historically favoured curators with a more conventional profile (and equally conventional looks). Last June, a Facebook post by local politician Elena Donazzan questioned whether Farronato should have instead been directing ​"the Venice Carnival", pointing to the curator's penchant for flamboyant jumpsuits and 12-inch heels. Farronato – whose unapologetically androgynous fashion is a much-noted art openings' highlight worldwide – didn't bother to dignify the attack with a response.
He was surprised by his invitation to apply for the role, from the Italian governmental body The Directorate-General for Contemporary Art and Architecture and Urban Peripheries ("just the name, it's so long!" he laughs). But he bluntly states that, ​"It was fair that they invited me, and I was pleased when I found out my proposal was the one to be realised."
It could be easy to dismiss much of Farronato's curatorial endeavours as extravagant gatherings lacking purpose. But in an overwhelmingly market-driven art world, there's something quite wonderful about giving artists carte blanche to experiment outside of financial or institutional box-ticking constraints. It's an unconventional approach. One he rightly declares helps to ​"create the circumstances for something special to happen."

More like this