Mustafa is Regent Park's rising folk hero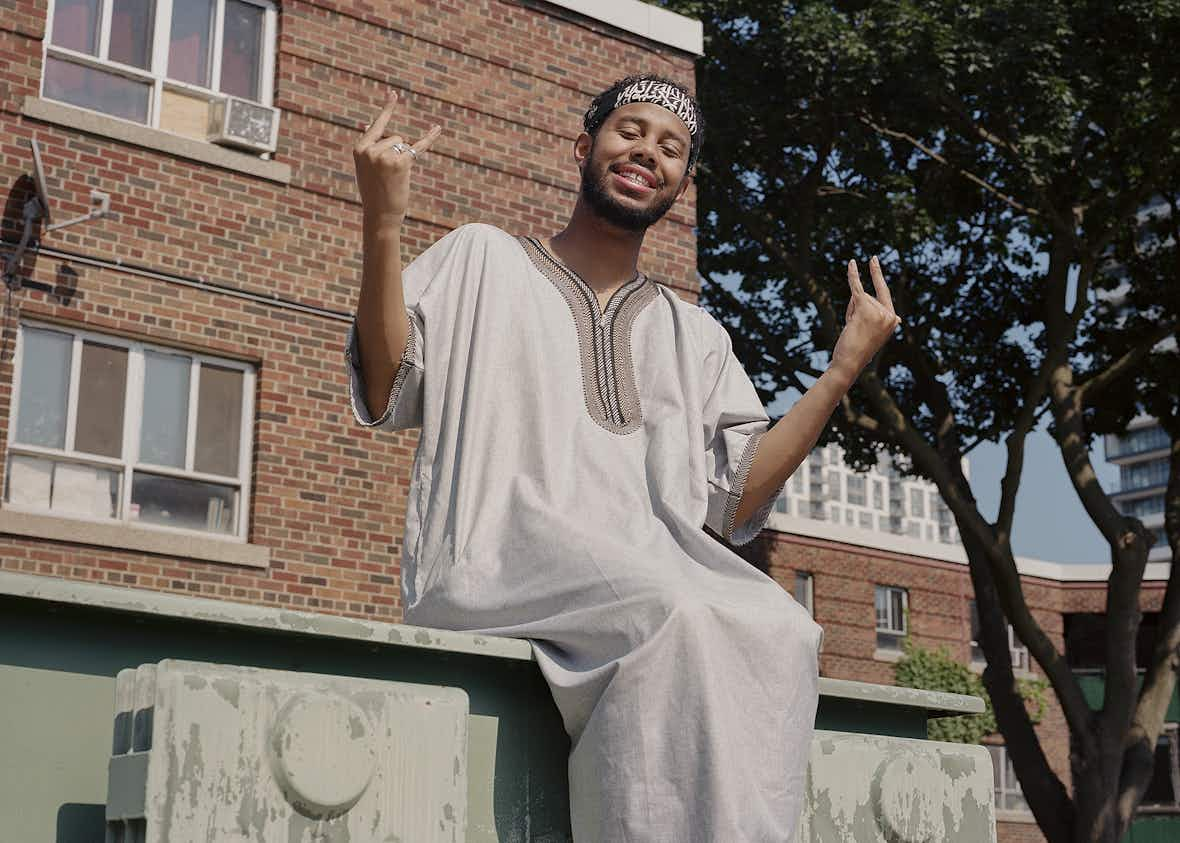 After writing for The Weeknd and Camila Cabello, the poet-turned-musician is standing tall for the Toronto projects that raised him.
Arti­cle tak­en from The Face Vol­ume 4 Issue 004. Order your copy here.

Mustafa Ahmed, aka Mustafa the Poet, is a legend on the streets of Toronto. Sure, he might reject ​"the Poet" part of his moniker these days, but in his home city it's stuck like glue.
Mustafa grew up in the Regent Park part of town. Built in the 1940s, it's Canada's oldest and one-time largest community housing project. It's home to immigrant communities of East Africans, Asians and Caribbeans, but over the last decade the area has been rapidly gentrified and undergone a $1 billion ​"revitalisation" project. There's almost an invisible line between the high-rise luxury condos, health food stores and the small, functional houses and flats in which Mustafa and his friends grew up.
His local popularity is striking. While we look for spots to shoot photos, the 24-year-old – dressed in a traditional Muslim thobe robe and white Nikes – is approached variously by a community worker who's known him since childhood, an old friend he used to play basketball with, a man who was recently released from prison, plus a few shy pre-teens who pluck up the courage to say hello.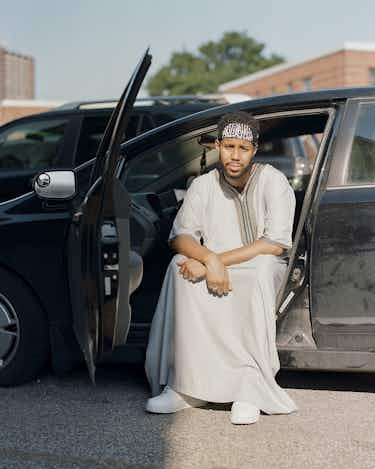 The writer, songwriter-for-hire and now rising artist shot to fame at the age of 12 when his poem A Single Rose received a standing ovation at Toronto's Hot Docs Canadian International Documentary Festival in 2009. The Toronto Star declared Mustafa ​"a prodigy at empathy" for capturing the heartache of living in Regent Park (a place that usually makes headlines for gun violence and gang activity). He was named poet laureate at 2015's Pan American Games and Canada's prime minister Justin Trudeau personally picked him to join Toronto's Youth Advisory Council.
Mustafa decided to move away from the poetry to pursue his love of secular music with the rap crew Halal Gang alongside four childhood friends – no easy decision for a Muslim. Their 2015 track Still, featuring members Smoke Dawg and Mo G, was a local hit in Toronto, and Drake referenced a dance move they created in the lyrics for his track Jumpman. Since Smoke Dawg was killed in a shooting in broad daylight in 2018 the collective has been on indefinite hiatus.
"I previously thought that poetry was the most acceptable artform," Mustafa says, admitting he was worried that making music would have a negative impact on his position as a Muslim community worker.
He soon bagged a lucrative gig writing tunes for big-league artists (he has credits on The Weeknd's 2016 Starboy album, Camila Cabello's debut LP and, um, the Jonas Brothers' chart-bothering comeback single Sucker, which topped various singles charts worldwide and was nominated for a Grammy), but something about creating music for others just didn't feel right. ​"I was writing about unrequited love and stuff, to the point where I was writing songs that meant almost nothing to me. A lot of people have to make that choice between artistic integrity or generational wealth."
Now he's stepping forward as an artist in his own right, with his first single, Stay Alive, dropping back in March. Shot against the red-brick streets and basketball courts of his home neighbourhood, the video looks like it could be a regular rap clip, but Stay Alive isn't a rap song – it's a finger-picked acoustic number produced by James Blake and sometime Taylor Swift co-writer Frank Dukes.
Stay Alive's message is loud and clear: Mustafa doesn't want to see any more Regent Park kids lose their lives to gang violence. New single Air Forces shares a similar feeling of tender-hearted concern: ​"Don't crease your air forces /​Just stay inside tonight /​You know what's happening outside."
Air Forces will appear on Mustafa's forthcoming project, which is tentatively titled When Smoke Rises and is scheduled for a January 2021 release. With this record, his goal is to honour his community. Still grieving from the loss of Smoke Dawg and other friends, Mustafa ponders, ​"How can I re-imagine the experience of losing them and also dignify them?"
He's written a song called Ali – a tribute to a close friend who died when he was still a minor. Local news reports used a mugshot when reporting on Ali's death, criminalising him and dehumanising him in a way that Mustafa wants to correct. ​"It was so vital to me that every lyric be representative of a truth in this life," he says of the song. ​"I needed it to encapsulate somebody's memory in a way that honours them in their life. All I want is for people to be able to look at us, or look at the people in my community, and just feel something else," he says.
Once The Face's shoot is wrapped, Mustafa offers to get me an Uber home. I politely decline but he twists my arm: ​"Don't worry," he says, smiling. ​"The Jonas Brothers are paying for it."

More like this