Nick Cave's cave: exploring the musician's darkest recesses

An intensely creative life in 300 items, curated in a new exhibition in Copenhagen. Blood-splattered mementos, artist's own.
Nick Cave has long wanted a memorandum of his own life and work. Not many people would admit that out loud. But as he puts it in the 2014 auto-documentary 20,000 Days On Earth, he's ​"always been an ostentatious bastard".
This month in Denmark, he gets his wish. Stranger Than Kindness is a huge, memorial-style exhibition showcasing Cave's four-decade career as a musician, author, performer, soundtrack composer and man of letters. It's a collaboration with Arts Centre Melbourne in his native Australia, home of the Nick Cave archive.
Here, in a sleek Scandi waterfront building – in itself, another plot-twist in the globe-trotting path of an ever-shifting artist – across 800 square metres and more than 300 items, is Cave's life, work and art.
Featuring handwritten lyrics, photography, videos, set design and artwork, the show is a multi-sensory pathway through eight rooms, each dealing neatly with different themes within the 62-year-old's multi-faceted creativity. With a man of such manic productivity, the objects to choose from are endless. But here the worlds of the Cave multiverse exist in harmony: the letters, the figures, the paintings, the instruments.
Like a detective scouring Cave's surrendered items for clues to his artistry, there is an exhilarating sense that – with the help of plaques, booklets, sound and touch – one is peeling back layers to uncover something big. But the digging is leisurely, not necessary. Even at surface level the exhibition is so full of surprises and quirky items that I would've been thoroughly entertained with or without the deep dive.
The sheer volume of items is phenomenal; I was genuinely left wondering if Cave's house in Brighton was now empty.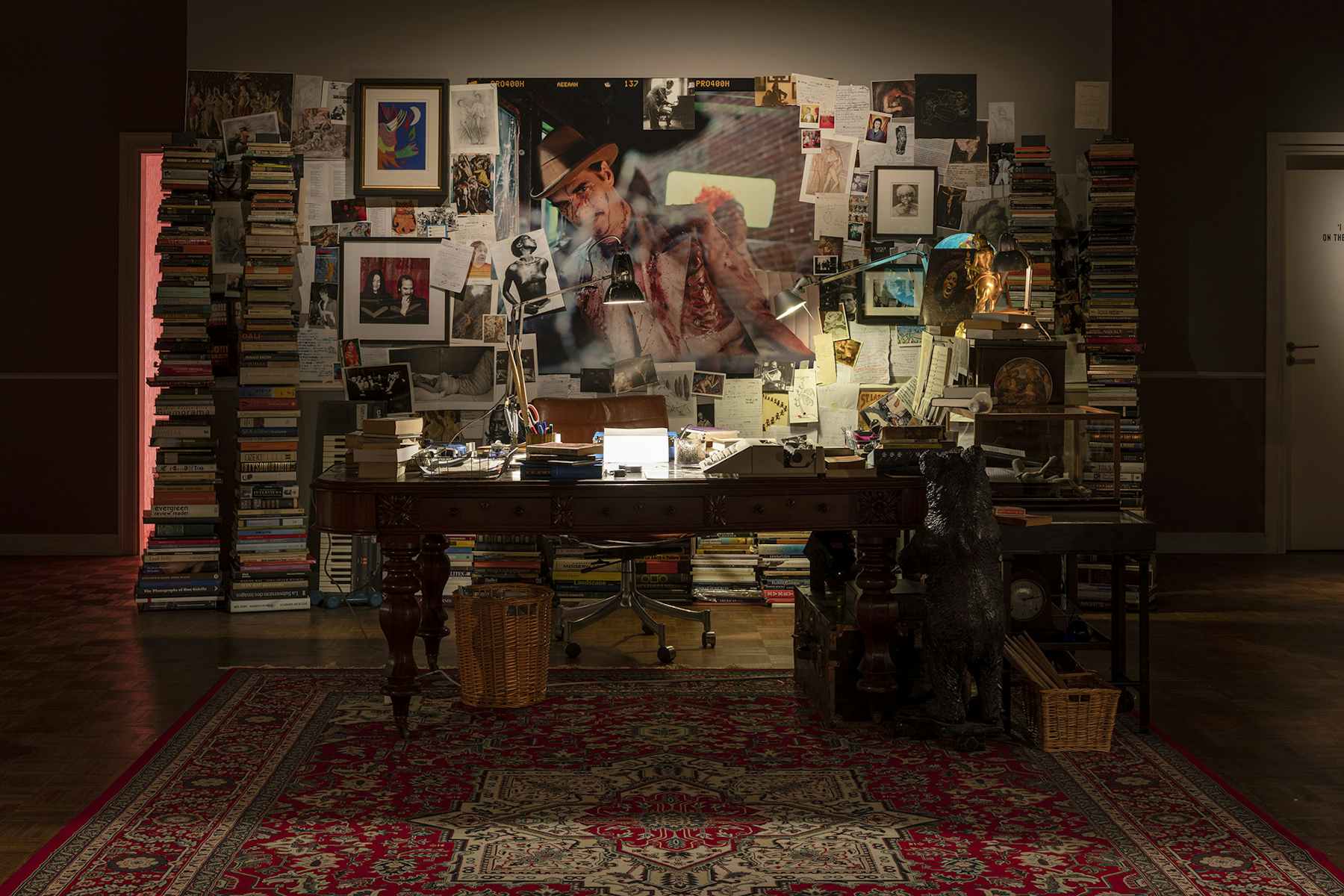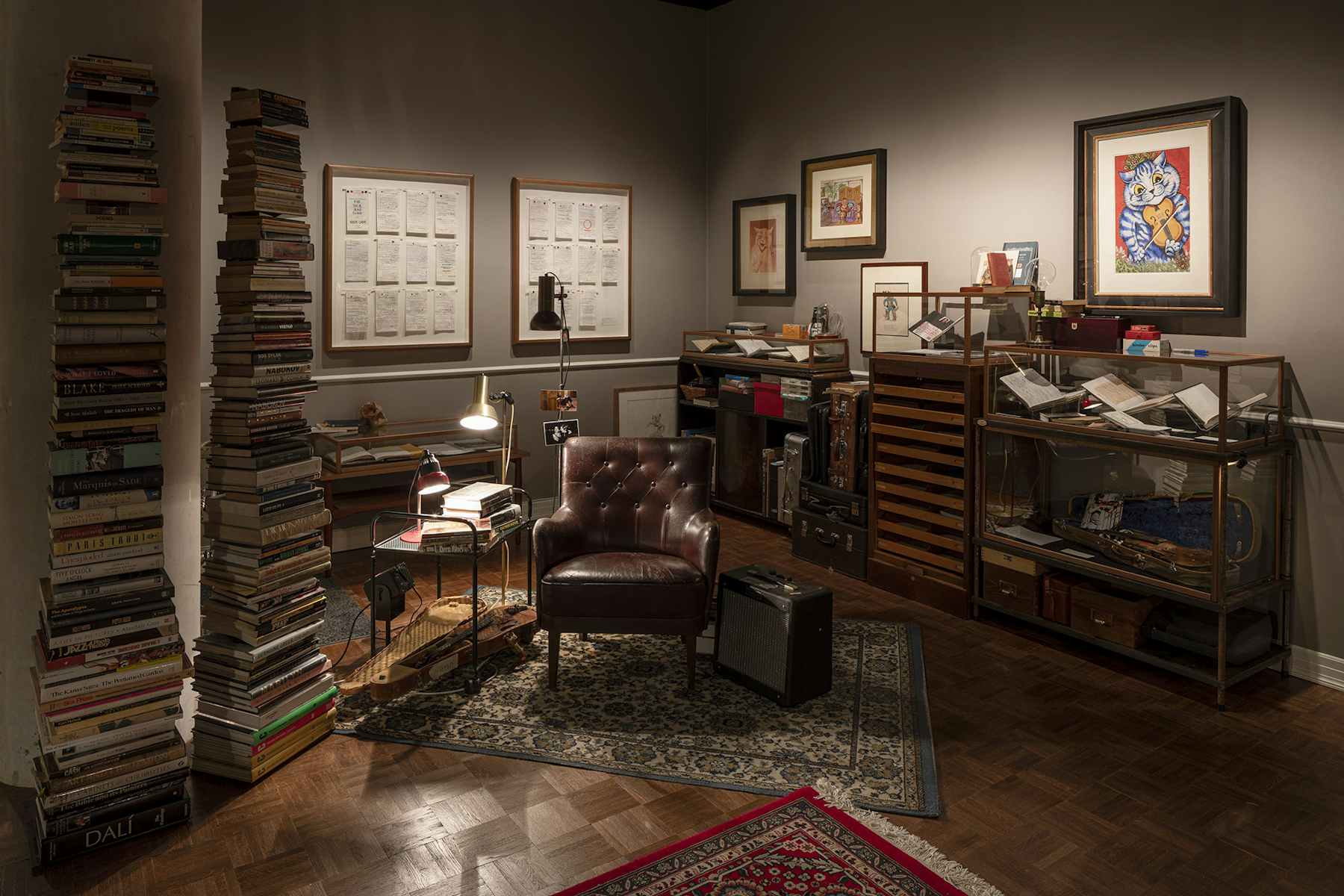 Case in point: he has provided his whole bookshelf, which stands freely in an immersive recreation of Cave's creative spaces in the ​"office" section of the exhibition. And they are taken seriously, these books. From Tolkien to Ondaatje to Beckett, words are the invigorating red thread running through all of Stranger Than Kindness. That's how Cave's singular consistent obsession – with words in all their terror and grace – is completely seeped into the display. For the visitor, following the evolution of his prose is a truly awe-inspiring experience.
A rising and howling soundscape also plays a huge part in enabling Cave's sensory presence throughout the maze. A song is never played in full but becomes part of a collage of memory-dreams. This hypnotic sonic monologue and the exhibition's labyrinth-like feel adds further to the mesmerising sense that the visitor is inside the poet-performer's twisted psyche.
The exhibition is at its strongest when it seamlessly integrates straightforward formats like poems and items with more interactive, playful spaces. For example: a pink changing room with a telescope, which serves as an ode to Cave's erotic-punk offshoot outfit Grinderman.
In these moments, the essence of this intertextual jack-of-all-trades is captured in a way that no mere concert could.
Other aspects of the exhibit – a TV room montage of Cave's past and present bandmates discussing their creative interplay – feel performatively solemn. In general, it is a little absurd that every single thing in this display (band members, books, women, Christianity) exist as no more than points of reference in Cave's universe.
Then again, we can't be too surprised: Cave's creative cannibalism has always been part of his deal (his mates and loved ones seem to be cool with it). There's also a refreshing transparency to unashamedly paying dues to all one's inspirations in this way (Cash for showmanship, Cohen for lyricism, Bowie for iconoclasm).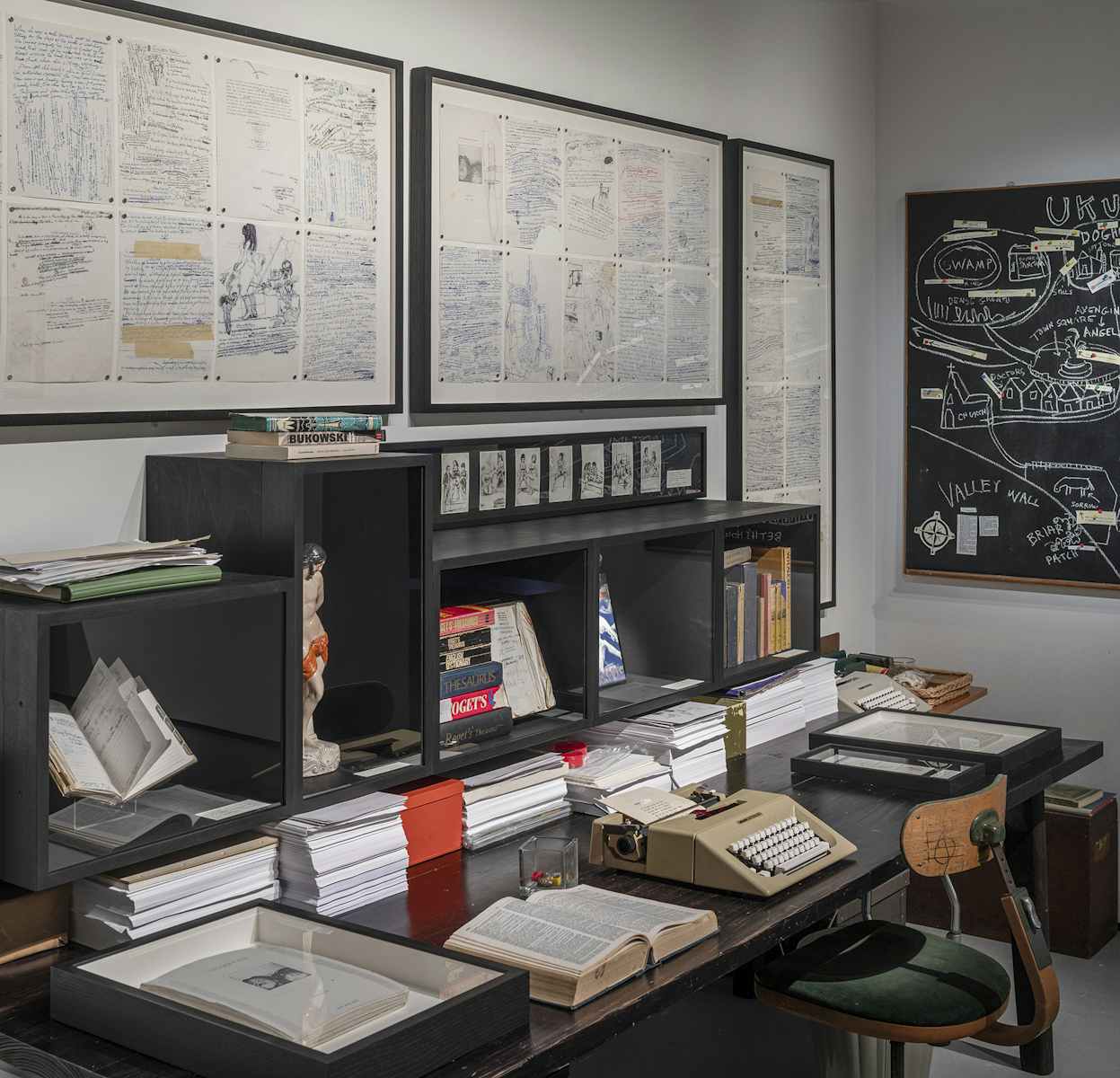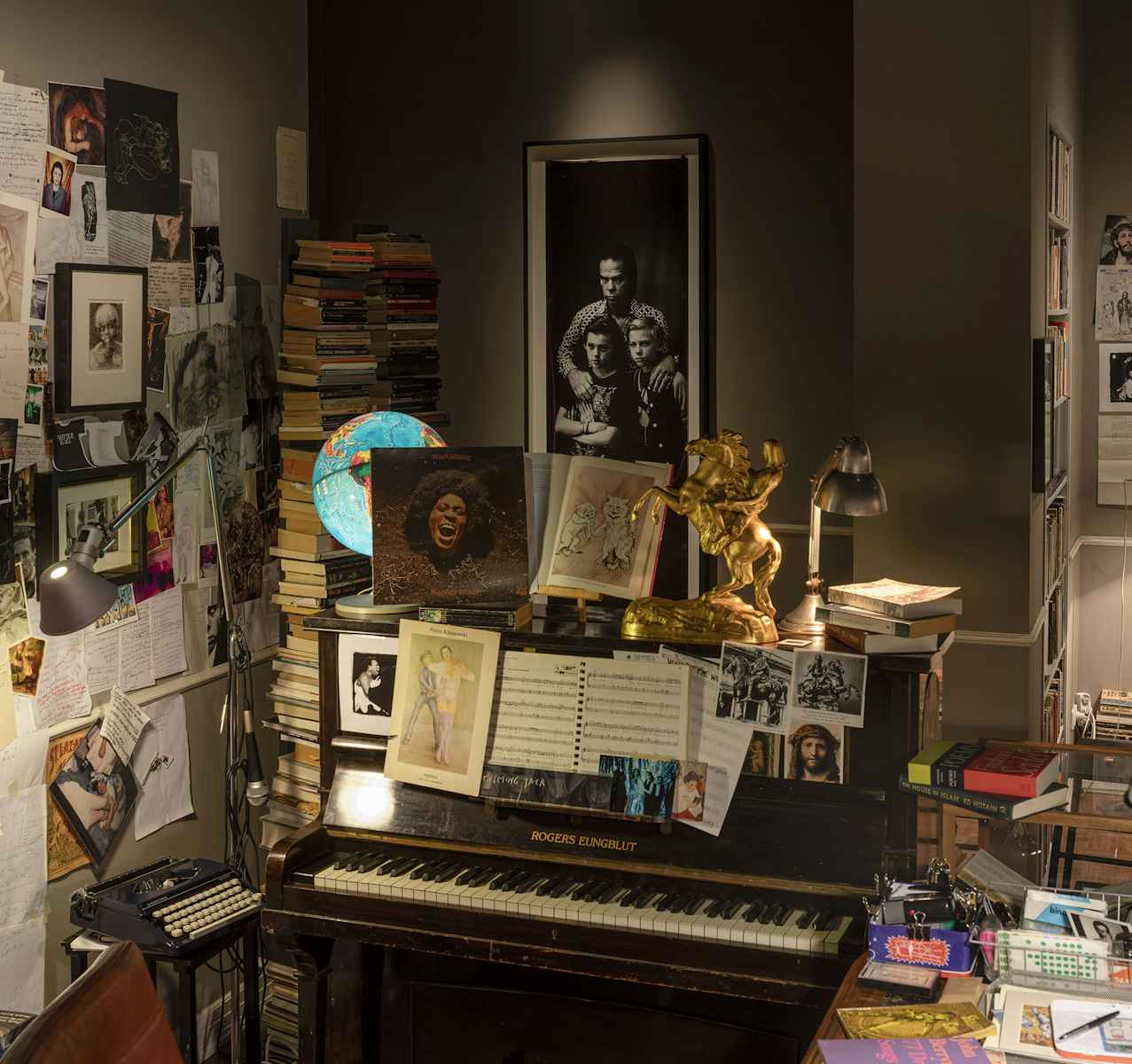 Cave himself never breaks the fourth wall to address the audience. At times it is as if he, very much alive, is modelling his own memorial exhibition on those of his dead heroes. It's blaringly obvious that he's been heavily involved with the exhibition, and what sometimes feels like a shrine could have been more explicitly labelled as Cave's carefully calibrated Cave.
In particular the final room, a sort of karaoke-sermon where our protagonist's booming voice is coupled with austere textual visuals, raises questions about the continued relevance of the worshipped (white, male) speak-for-all Rock Star.
This deep collaboration between museum and artist could have been a unique opportunity to understand the real difficulties of living in so many worlds and with so much contradiction – stuff that Cave deals with repeatedly, inventively, brilliantly in his songs. Instead, he is never presented as anything other than drop-dead cool.
It's not about demanding pathologising tales of sex, drugs and death. It's more that, despite Cave being invested in every grain of the exhibition, his humane vulnerabilities remain somewhat in the abstract. Some level of compassion, or even irony, towards his former selves would've been welcome.
Still, there aren't many still-breathing, still-active, still-vital musicians who could sustain, or who merit, such an exhibition. This funhouse of cultish mementos is a treat for fans of Nick Cave, and for anyone interested in the blood-and-guts creation of music, bands, scenes and lyrics over the last near-half-century.
Sure, it's ostentatious as hell. But Stranger Than Kindness is a viscerally assaultive and thrilling way of seeing into the mind of one of the last great rock stars (including seeing how he sees himself).
Stranger Than Kindness: The Nick Cave Exhibition is on at The Black Diamond, Royal Danish Library, Søren Kierkegaards Plads, Copenhagen, Denmark until 13th February 2021

More like this