Photie Man: the magic of Tom Wood's photos
The Irish photographer is being celebrated in his first UK retrospective at the Walker Art Gallery in Liverpool, shining light on his knack for capturing people at their best.

Despite decades of recognition, photographer Tom Wood has always preferred to stay out of the limelight. ​"I never wanted to be successful or to make money," he says. ​"I just wanted to make the work." As his process is driven by a love for his subjects, Wood believes people can sense his authenticity and be more open to him – the photographer once spent three years earning the trust of workers at Birkenhead's Cammell Laird shipyard, for instance. Now, Wood's showing his first UK retrospective, Photie Man, currently open at Liverpool's Walker Art Gallery.

For 25 years, Wood called Merseyside home, living first in Liverpool and then ​"over the water" in New Brighton, Wirral. Over these years, he captured the lives of the people around him – their daily routines, visits to markets, passion for football. For Wood, each photograph is a precious exchange. ​"Every time I photograph someone, they're giving me something of themselves," he says. ​"That's why I always send people copies of the prints."

Merseyside is no stranger to negative media perceptions, but Wood offers an alternative, celebratory view. ​"I've often said, ​'I couldn't have made them anywhere else,'" he says of his photographs. ​"And I couldn't have. Liverpool is so full of energy that I just fed off that."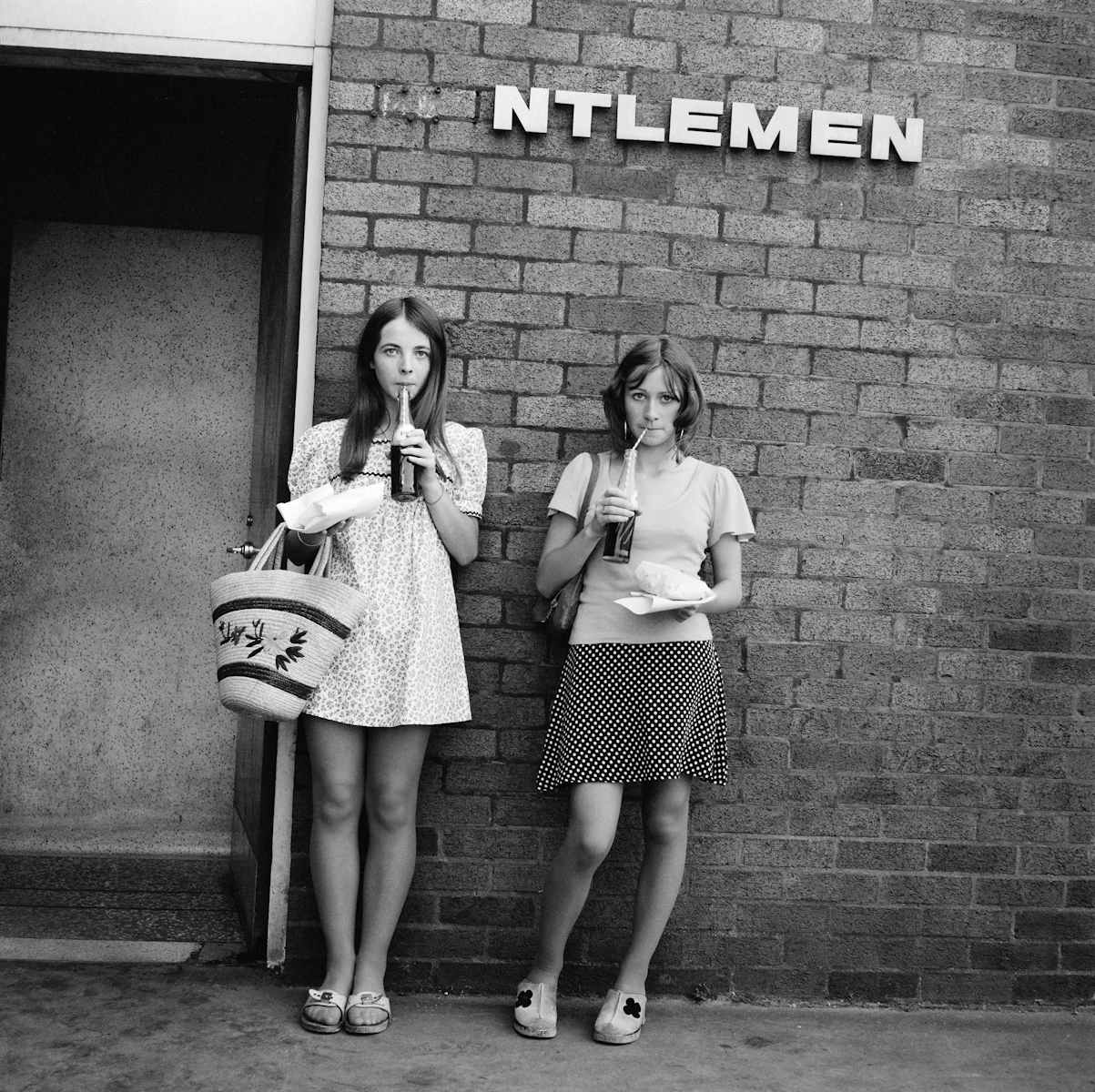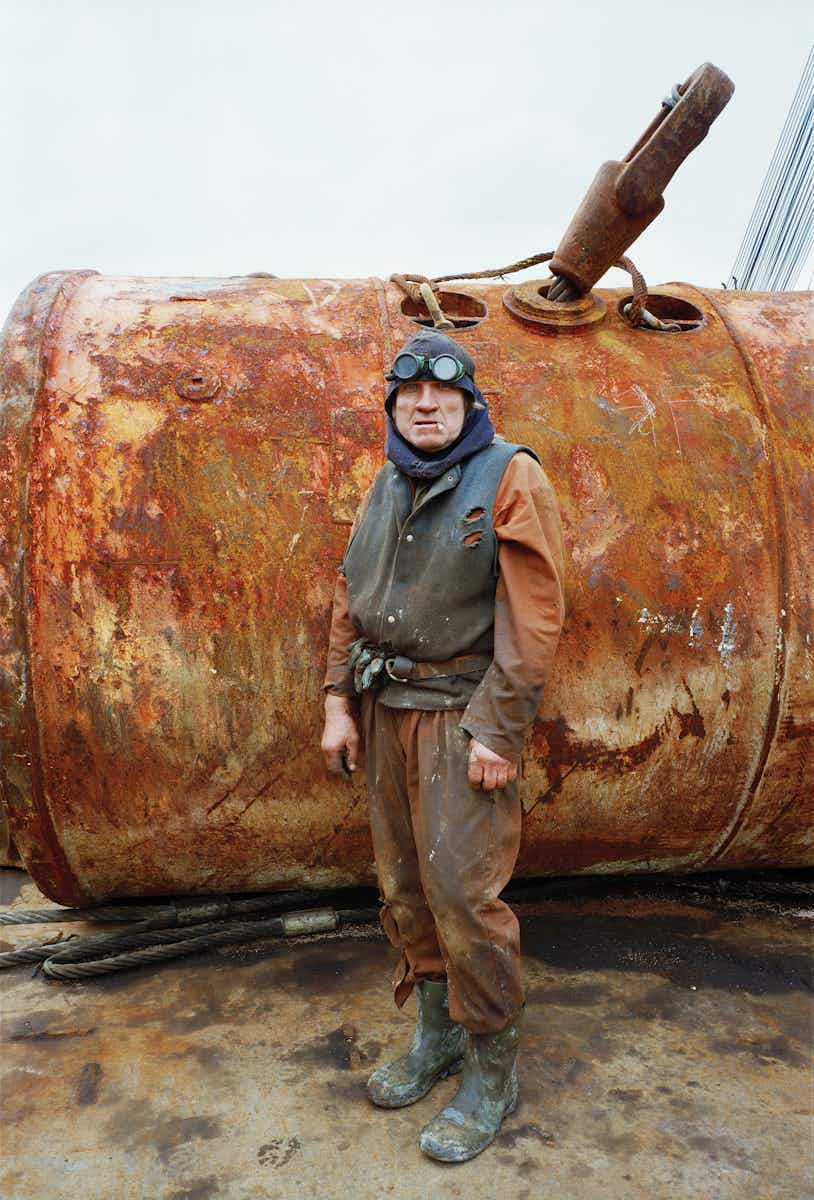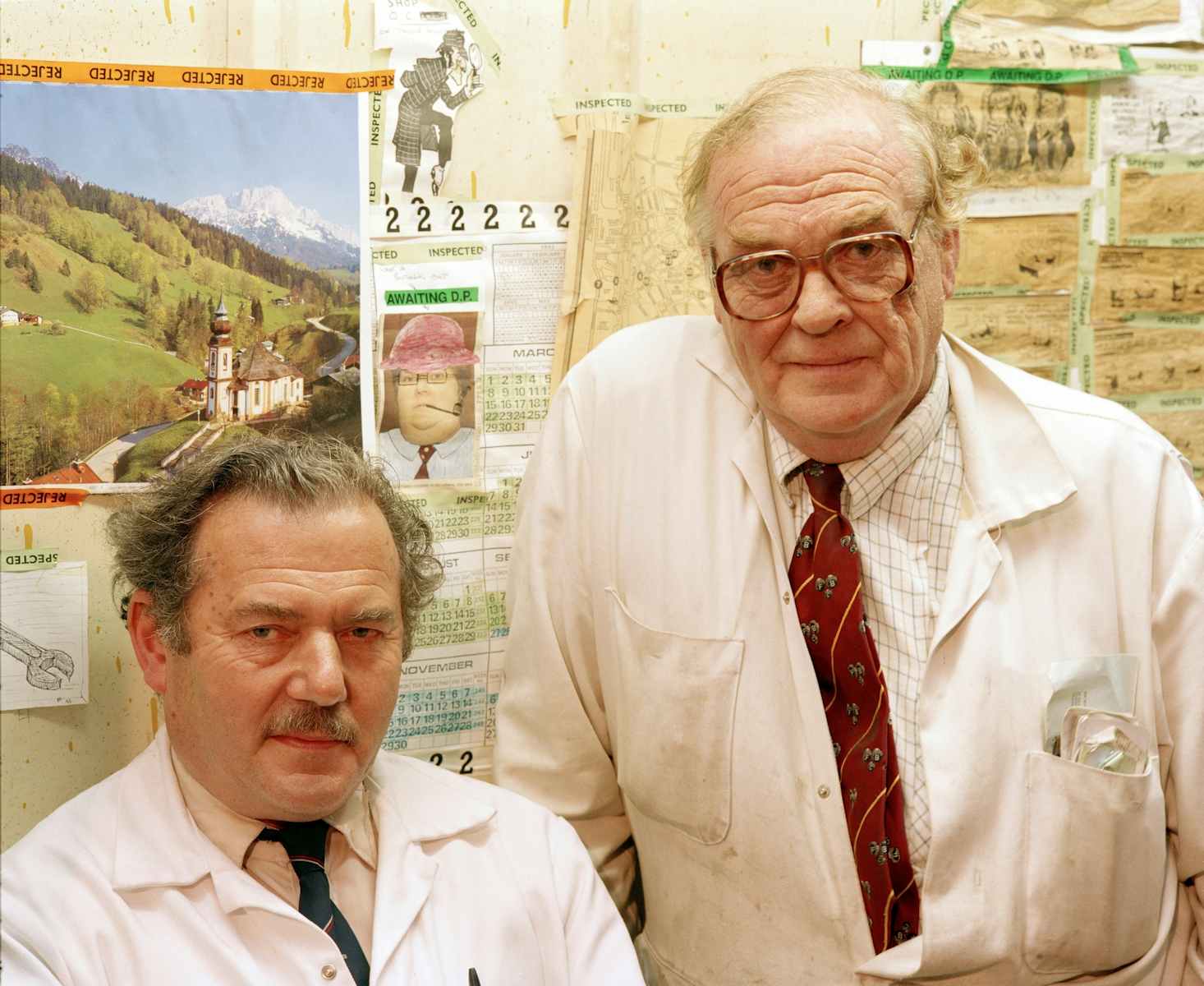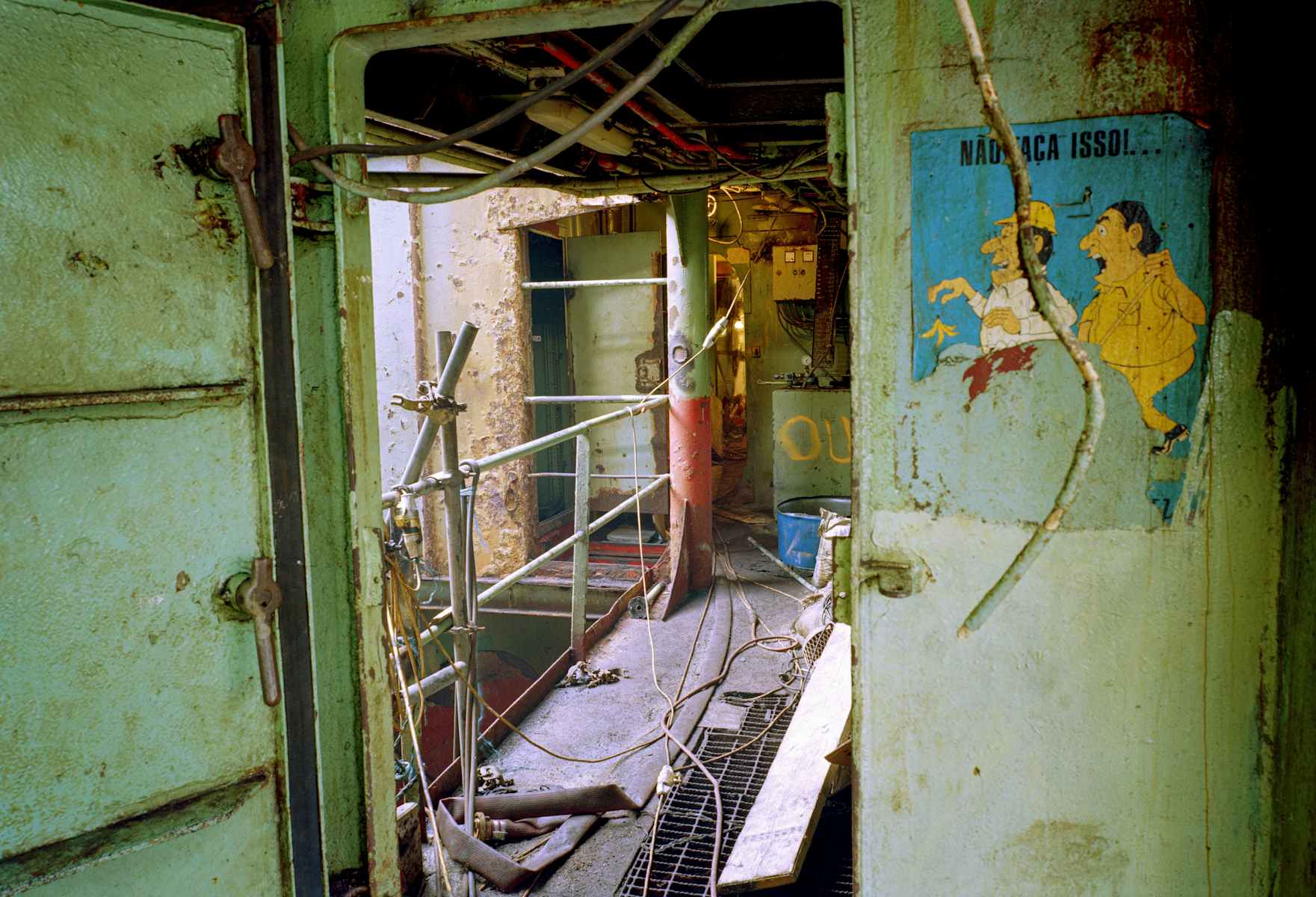 Photie Man showcases around 500 photographs, along with screens of rolling slideshows that reveal thousands of unseen images. The retrospective takes viewers by the hand and through Wood's evolution over five decades, following a loose chronological narrative. It all starts in the 1970s, with black and white portraits such as ​'NTLEMEN, taken on his second roll of film, that show an eye for detail that Wood honed during his art school training as a painter.
After moving to Merseyside in 1978 and transitioning to colour film, Wood's work began to change, shaped by the people and places surrounding him. In Looking for Love, his flash illuminates the drunken snogs and sticky spilt drinks of the Chelsea Reach nightclub in New Brighton; in All Zones Off Peak – a bus odyssey spanning over two decades – Wood shifts from established photographic norms to embrace reflection, distortion and abstraction.

Wood's work is often celebrated for capturing the harsh impact of Thatcherism on Merseyside, but he doesn't think of himself as a documentary photographer. ​"The idea of documenting was never in my head," he says. ​"I look at stuff, explore life and I'm interested in making interesting pictures."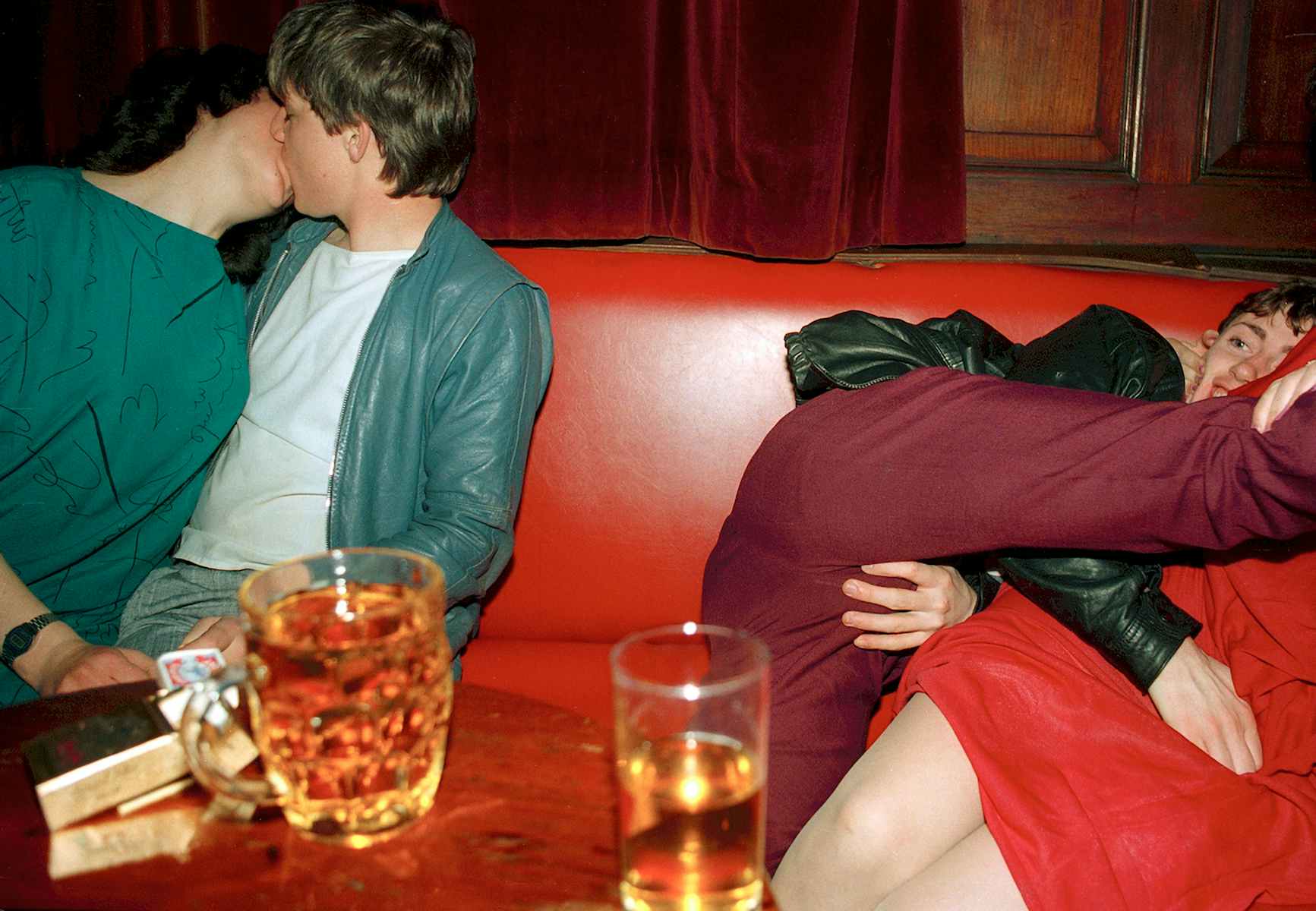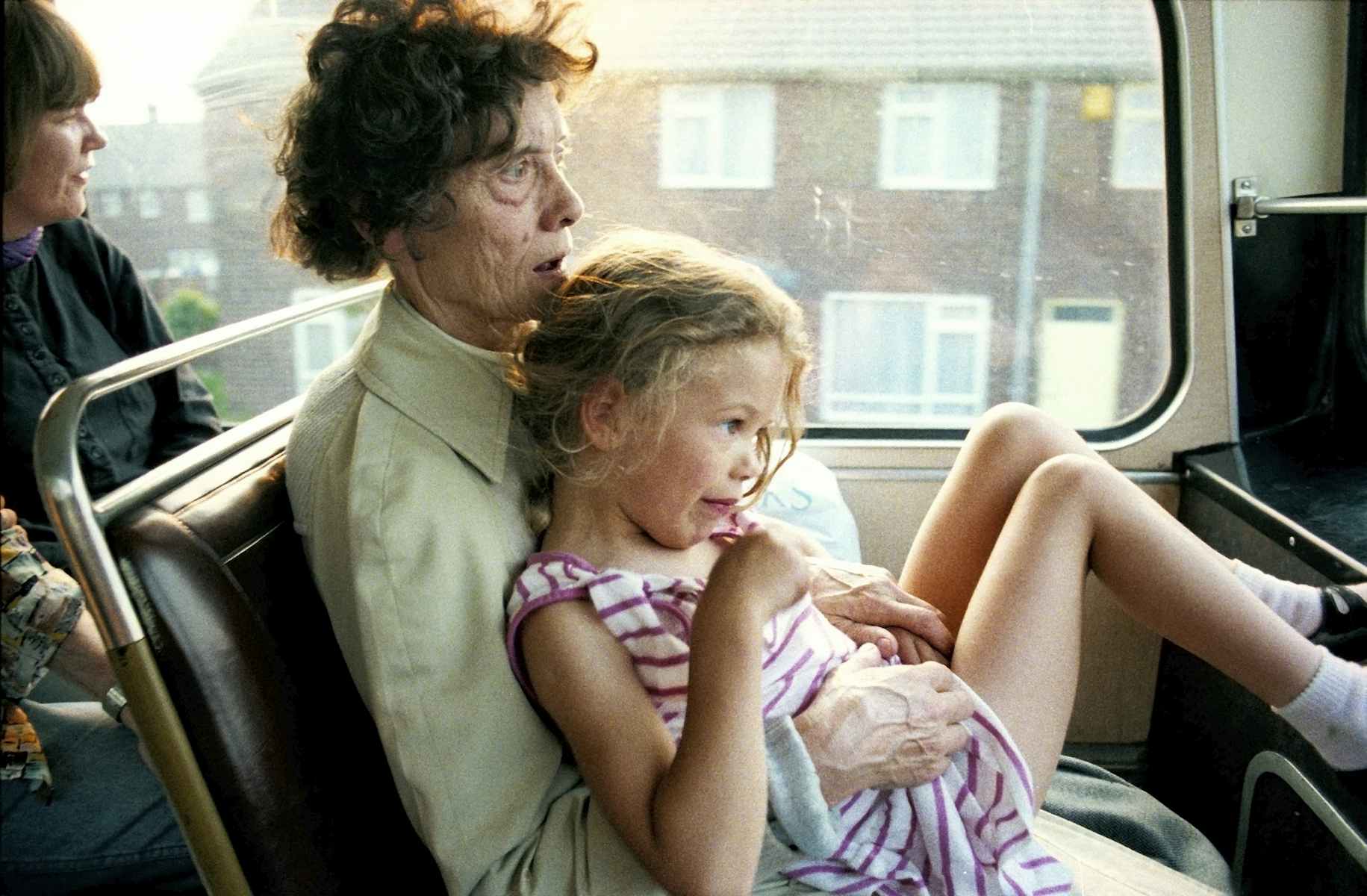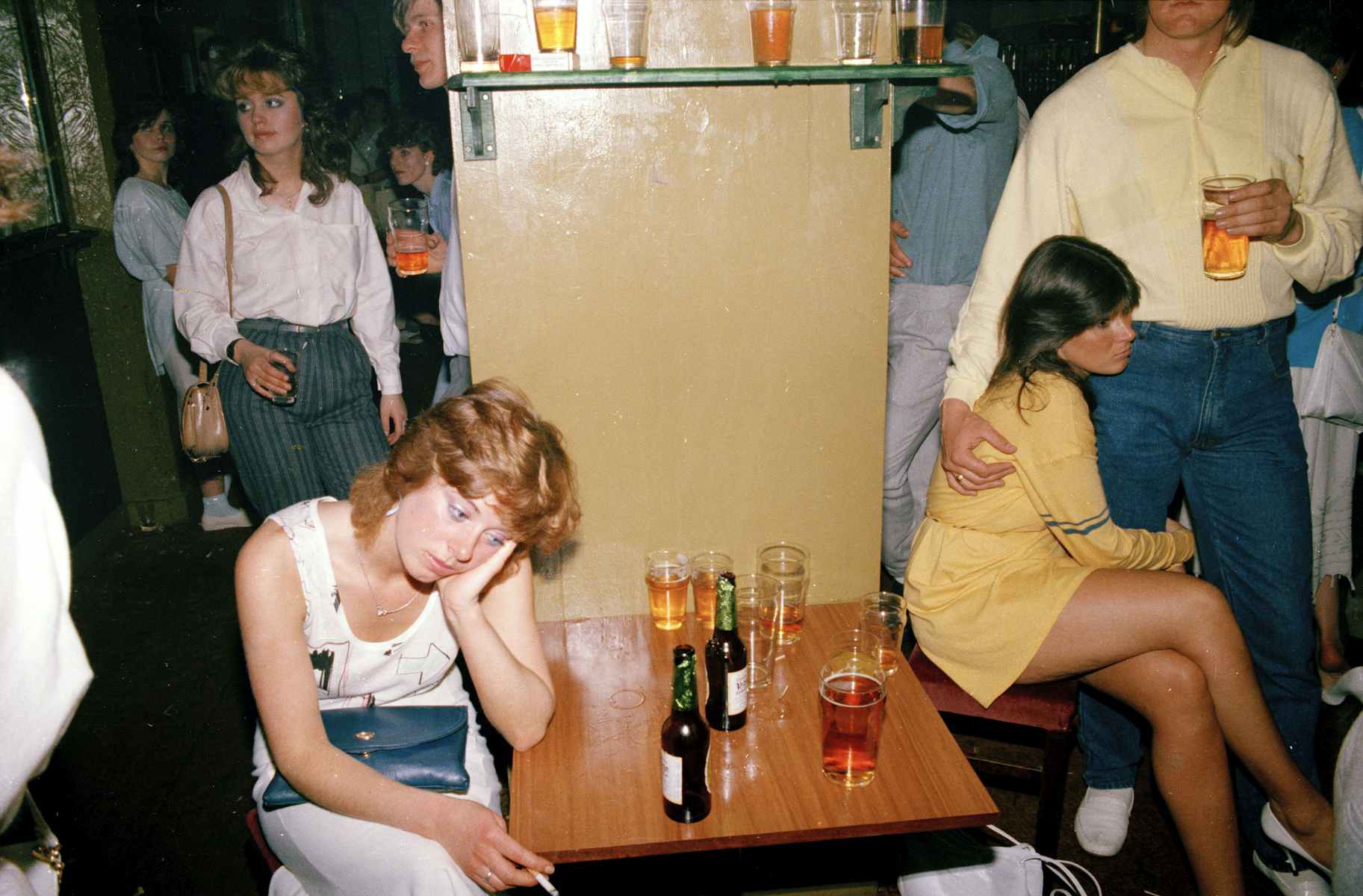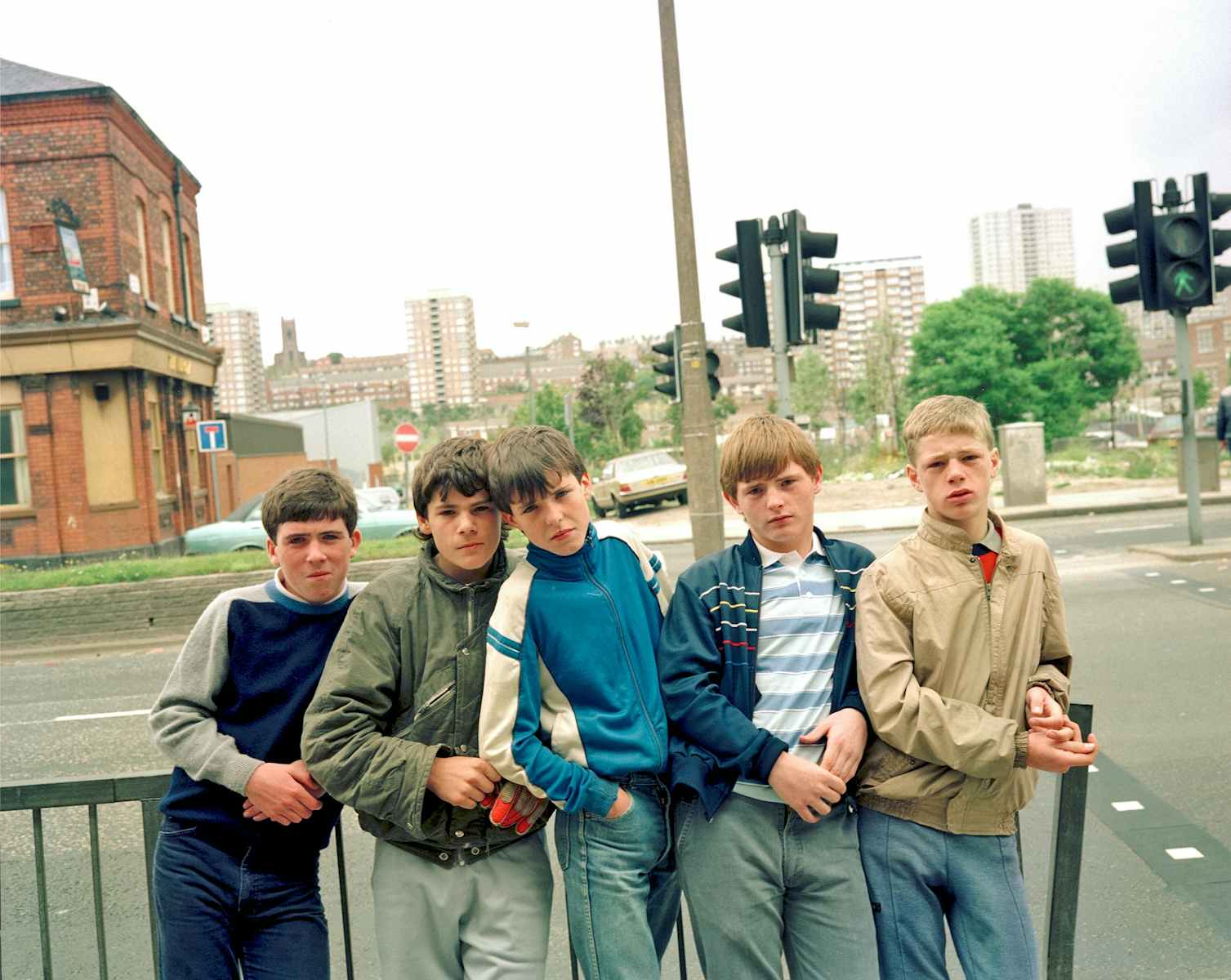 The exhibition delves beyond Wood's published work, looking into his vast archive to reveal recurring themes, such as mothers, daughters and sisters. Irish works from the ​'70s onwards and rural landscapes captured around his current home in North Wales are also given prominent space in the exhibition, as well as two never-before seen videos. While raising his children, Wood filmed daily: ​"On some level, I feel that the video I've shot is the most important thing I've ever done," he says. A Day in the Life offers a dreamy and introspective portrayal of the strangeness and beauty found in the ordinary: close-ups of Wood's face, his eye creases, a moth fluttering against a window, his young son babbling.

Curating such an expansive body of work has been a decade-long process, with Charlotte Keenan, curator of the show and Head of the Walker, making regular visits Wood's home in North Wales to select material, starting with early prints and seminal photo books. Wood has been pretty taken aback by the recognition from the art world; he was content with his images only reaching a close-knit circle of admirers. But as Keenan says, when we look at Wood's work today, we can see he was ​"ahead of the curve". His shots feel both contemporary and timeless; his intuition balanced with an eye for a great photo.

Photie Man transcends the uniformity of screens, books and magazines. It demands slow looking because, as Wood notes, ​"It's real life. It's 50 years of work. It's a lot of emotion on every level". His photos go beyond freezing moments in time; they capture life's ebb and flow.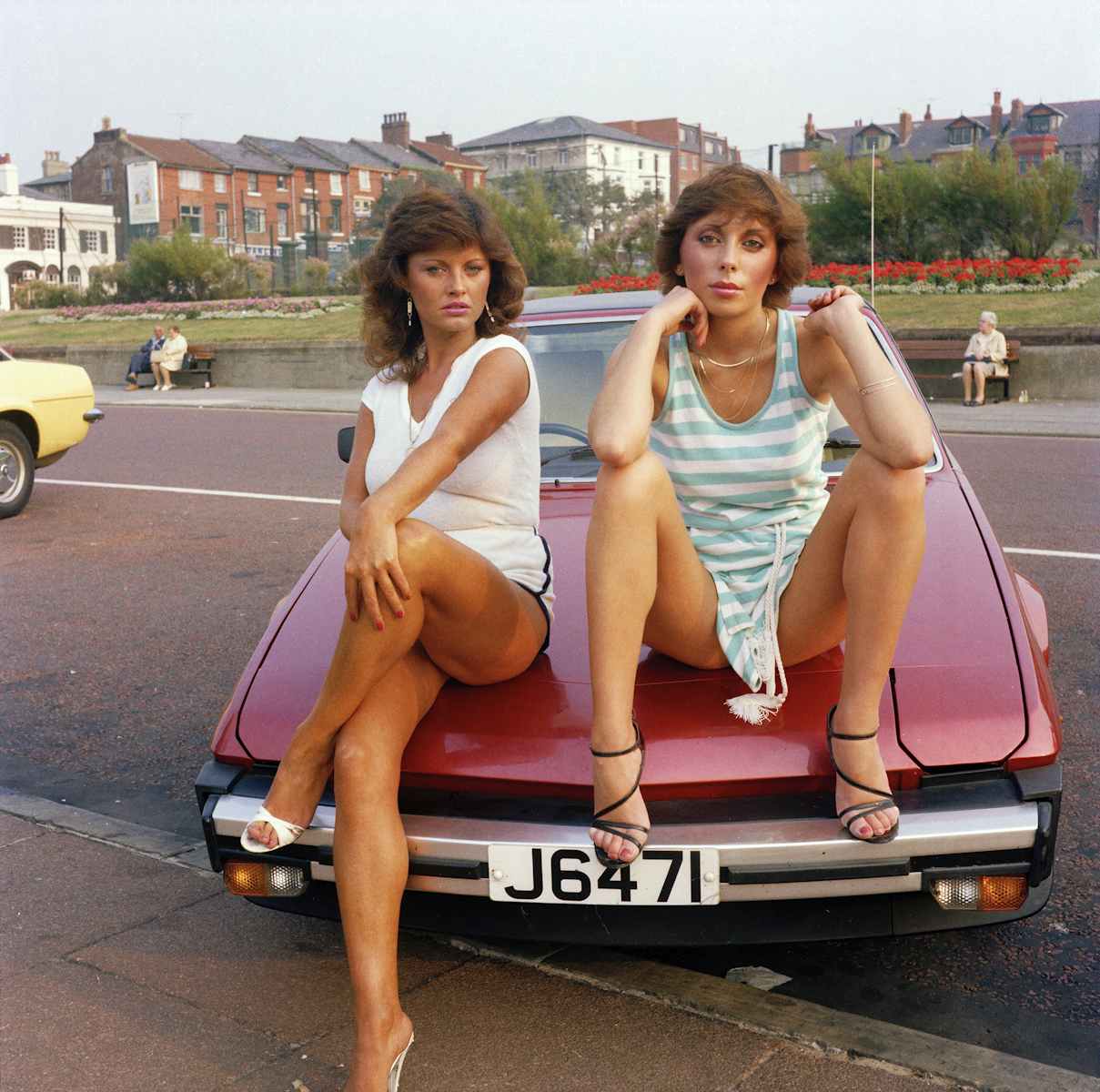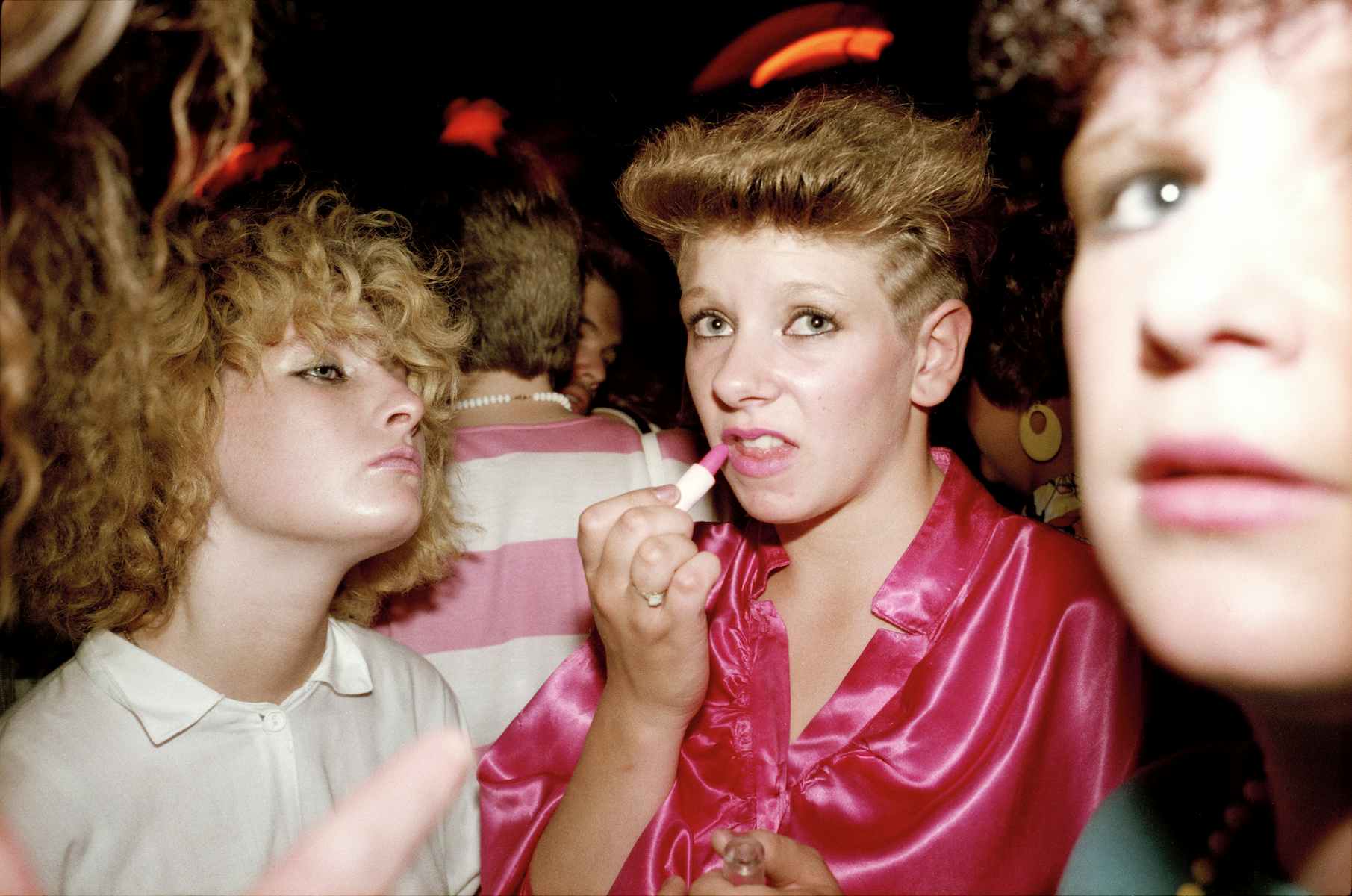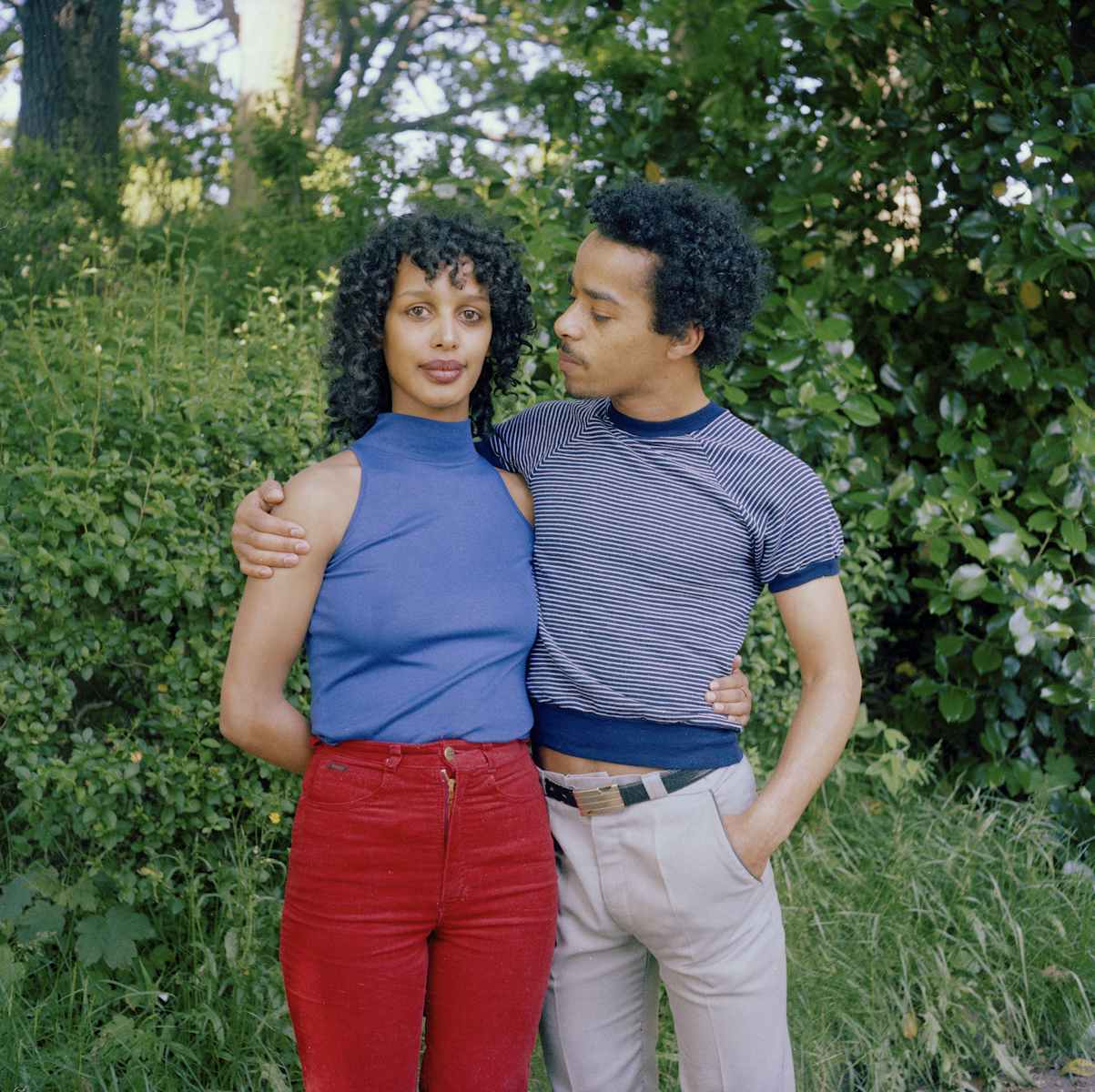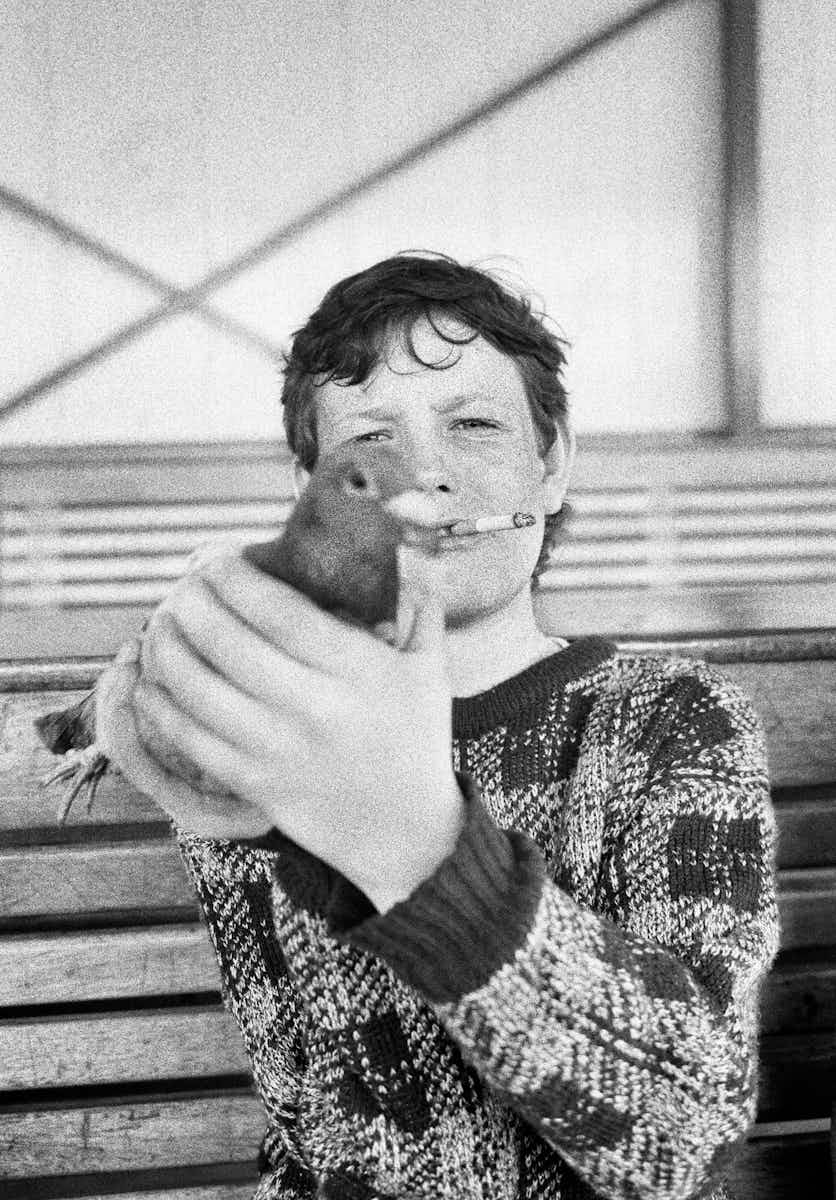 More like this