A year of bloody lockdown in photos
Recently, we asked you to submit photos commemorating the past year in lockdown. After rifling through 200+ submissions (cheers!), we've whittled it down to protest, politics, daily walks, Zoom hugs, student life, anxiety, laughs, and all the rest of it...
Anton Gottlob, East London
"Oscar & Saskia [flatmates] at home London, November 2020."


"Thought this image of my mum on FaceTime feels fitting…"

"I spent the past year, like a lot of photographers I know, trying to conjure up a photographic response — which inevitably failed to do justice to how things actually felt. I lurched away from making what I suppose are ​"good" or ​"beautiful" pictures with a clearly defined subject or theme. My thoughts were too foggy and so I was drawn more to out of the way, nonspecific sites. Walking to get there was soothing, but more importantly, the sparse features of the landscape provided useful limits with which to work. The vagueness of this picture — with little in the way of ​'content' — feels apt for a year in which time has taken on a strangely elastic quality."


"Save our lives and rights."


"This photo was taken at my grandad's funeral. The lockdown has felt like grief, growth and togetherness. Not just grief for loved ones but also for parties, hugs and handshakes."


"Kinda care, kinda don't."

Lauren Maccabee, Manchester
"My dad was in hospital for a month after he had an operation that went wrong and we couldn't visit. I took this photo of my boyfriend, Felix, whilst we were awaiting updates from the hospital. My dad died due to cancer treatment complications 3 months later."

Alexandra Leese, Du'an, south China
Underwater, Du'an, 2019. ​"Searching for calm within chaos."


"Your spouse, for a whole year, at the table that you once shared. Have you ever been glared at for making noise in your own home? Send help."


"Fin-tech analyst turned pop singer, turned NHS front-line volunteer."

Alec Vierra, Desert Hot Springs, California
"A mother and her son riding hoverboards across the desert to use a neighbour's shower. Desert Hot Springs and the Sky Valley area to me embodies a state of isolation. Most of the people that choose to live there do so out of desire for isolation or independence from much of conventional America. Most live at a distance from much of the world, in gated communities or on large barren properties. I found solace in many of these interactions with strangers, who during a pandemic, with interactions behind masks, would give a bit of themselves to the camera. It's a place where few people give much away, but if you provide space they all have a long and storied history to share."


"Lost and confused… the future seemed fogged."

Louise Smith, Elephant and Castle, London
"When we first went into lockdown I would take my morning coffee out onto the balcony and look around for signs of human life. This lady regularly rolled out her mat and worked out alone on the roof of the adjoining building. I took this photo to capture the woman's movement in the stillness, but in hindsight, I think it encapsulates the loneliness of lockdown and how hard we pushed ourselves to preserve a sense of normality."


Jack Hall, Bank of England, London
"This self-portrait was taken near the Bank of England on the 27th of April 2020 whilst waiting for the bus and travelling for work. It sums up having to travel from job to job in the pandemic due to having no financial support from the government."

"A lot was going on in the world and not a lot at the same time."


"A year of contemplation, chaos and a fear of the unknown. This shot was taken in Manchester in early October 2020. A few weeks later my dad contracted coronavirus and passed away. I'm not sure an image can capture that rollercoaster of emotions but this is as near as it might get. RIP dad."

Henry J Kamara, Tintagel, Cornwall
"One blissful morning in Tintagel, Cornwall, finding peace in the hills and letting nature heal."


Mariana Belaval, Rio de Janeiro
"This represents the corner that every individual was put in due to quarantine. Some were clean and organised, some were productive and healing… mine was suffocating and messy."

Jeremy Taylor, Los Angeles
"There were numerous spa days at the house of quarantine with my roommate Tina (right) and my girlfriend Mango (left). I decided to throw on my partner's SAVAGExFENTY headband and partake in the festivities. I did a terrible job of applying my charcoal mask but I got a couple of good photos and a relaxing, fun day with my homegirls."

Megan Jepson, Newcastle Upon Tyne
"I think this photo really depicts what it's been like for a lot of university students across the country. With huge houses on the outskirts of cities and the uncertainty when you will see your significant other again, many couples moved in together and spent lockdown together. This house in Jesmond, Newcastle Upon Tyne ended up with 9 people, 3 couples and a sign in the window to stop the police from turning up every night thinking they were partying!

"I think for students it has been one of the most interesting and undocumented times and as they were locked down with many of their friends it just ended up being a continuous stream of fun and games in their bubble."


"So much of this year has been spent listening to, disagreeing with, and despairing at a variety of opinions or ​"facts" about the pandemic. This graffiti encapsulates the common, yet always quite vague, conspiracy theories that are bounced around, spouting about things like control, liberty, microchips, 5G, drones and so on, without quite expanding on the whys and hows."


Jordan Sinfield, Manchester
"Hidden nightclub in Manchester usually filled with ravers, completely empty and unused."

Diana Hagues, Huntingdon, Cambridgeshire
"As social distancing rules came in, shoppers were made to wait in line two metres apart outside a supermarket in Huntingdon, Cambridgeshire."


"This is a photograph of my mate who worked as a key-worker at Morrisons from the very onset of the pandemic."

Grace Bristo, St Neots, Cambridgeshire
"This image of Lola, age 6, was taken as a part of a personal project called To Do List – a mini-series where I have taken photos of residents in St Neots, Cambridgeshire, and asked them what they plan to do when lockdown is over."

Sarah Bryden, Omagh, County Tyrone in Northern Ireland
"We live in Omagh, County Tyrone in Northern Ireland. My two boys would run out to the garden to wave at their grandparents over our wall as my mum and dad walked to the local shop every day. It was the closest they could get to them for months."

Jacob Johnson, Crosby Beach, Liverpool
"A socially distanced walk with my mother and grandmother, one of the first encounters of the year which we shared together, which was by Crosby Beach in Liverpool on a very windy day. Seeing how the older generations have dealt with lockdown in comparison to young people has been really interesting to observe. Here, they are seen giving me a taste of my own medicine."

"The last 12 months have been nothing short of a total head fuck. Homeschooling, social distancing, locked in, back out, shops open, shops shut, some Christmas, but not too much. Particularly for parents of young children, the last 12 months have been a rollercoaster of emotions; are we doing enough? are we expecting too much? how on earth are they teaching timetables nowadays? We'll get there."

Toni McCoy-Hopwood, Manchester
"Lockdown was the pause and restart that I've been avoiding for a while. By adjusting to new ways of living, I was given the chance to be alone and breathe. The first lockdown I appreciate, the second lockdown was an inconvenience but the current lockdown is a drag; I want to be dancing in a sweaty room with strangers with no regrets."


"In lockdown, I've reconnected with my heritage and the stories of my grandparent's trip from Punjab to London. This image is of my late grandfather, Pyara Lal. He moved to this country with £5 to his name in the winter of 1966. He had no coat and rent was £3 a week. It sums up my 12 months of still trying to connect and interact with my grandparents as much as possible without putting them at risk through the pandemic."

"These images are all part of a comprehensive project, The New News, documenting microcosms of America… particularly since January 2020."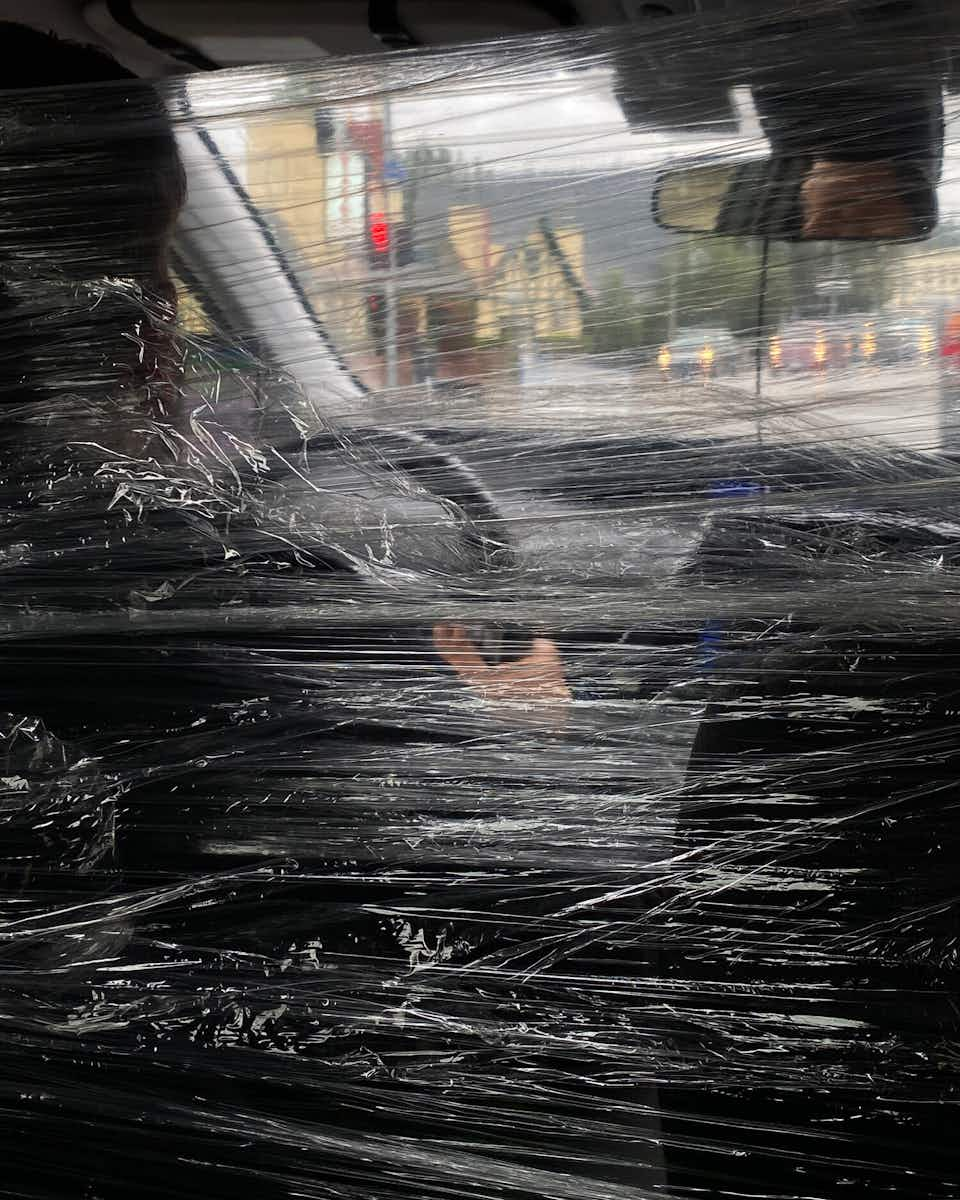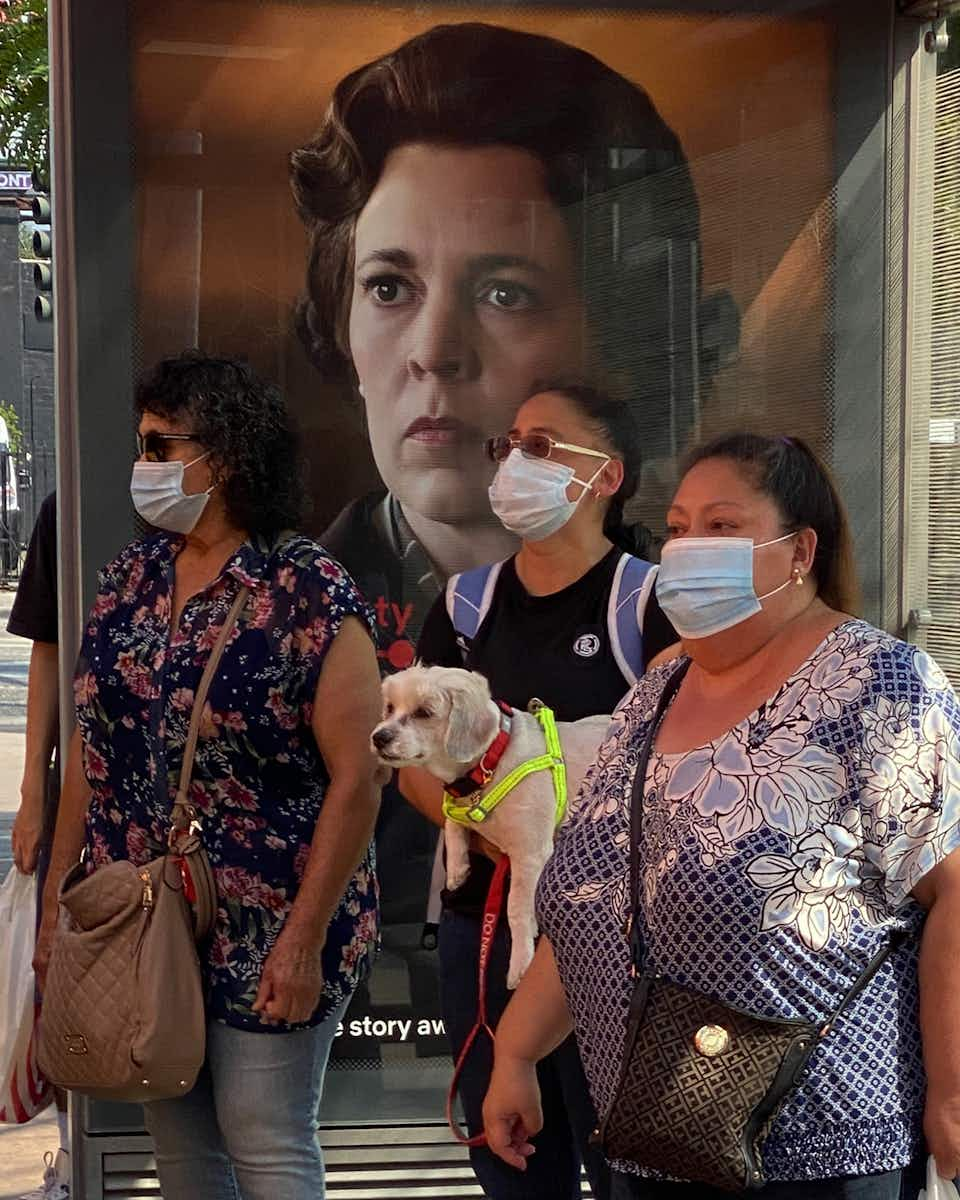 Freddie Payne, Brockwell Park, south London
This is Rahim, who I met on a roasting hot day in Brockwell Park, south London, last summer. He had been working out with his friend and very kindly stood for a portrait in between reps. With gyms forced to close throughout lockdown, they had set themselves a target of 500 push-ups each day."

Sofia Munday, Bournemouth
"This year has felt as though we have been thrust between four large unfamiliar walls – suddenly on our own two feet. We have had to flail around in our own emotions as the space in our heads are the most consistent environment in which we inhabit, and that has been a huge yet exhausting experience to navigate. This photograph represents the time passing, and us coping in the best way that we can."


Timi Akindele-Ajani, London
"Patiently waiting for this all to be over."


"Living in lockdown throughout our early 20s, birthdays are a bummer. But being restricted to the people I live with isn't so bad. Being locked up in a student house, with your best mates, meant getting creative and using our imagination. We made the best of what we could source from our local shops to make a birthday bash, for five housemates. Here's an image of my housemates jumping off our sofas after successfully sticking 24 balloons to the ceiling."

Medya Elizabeth Gungor, Westminster, London
"Real talk on Sunday 7th June, as we walked in unity through Westminster from the US embassy on day two of the BLM protests."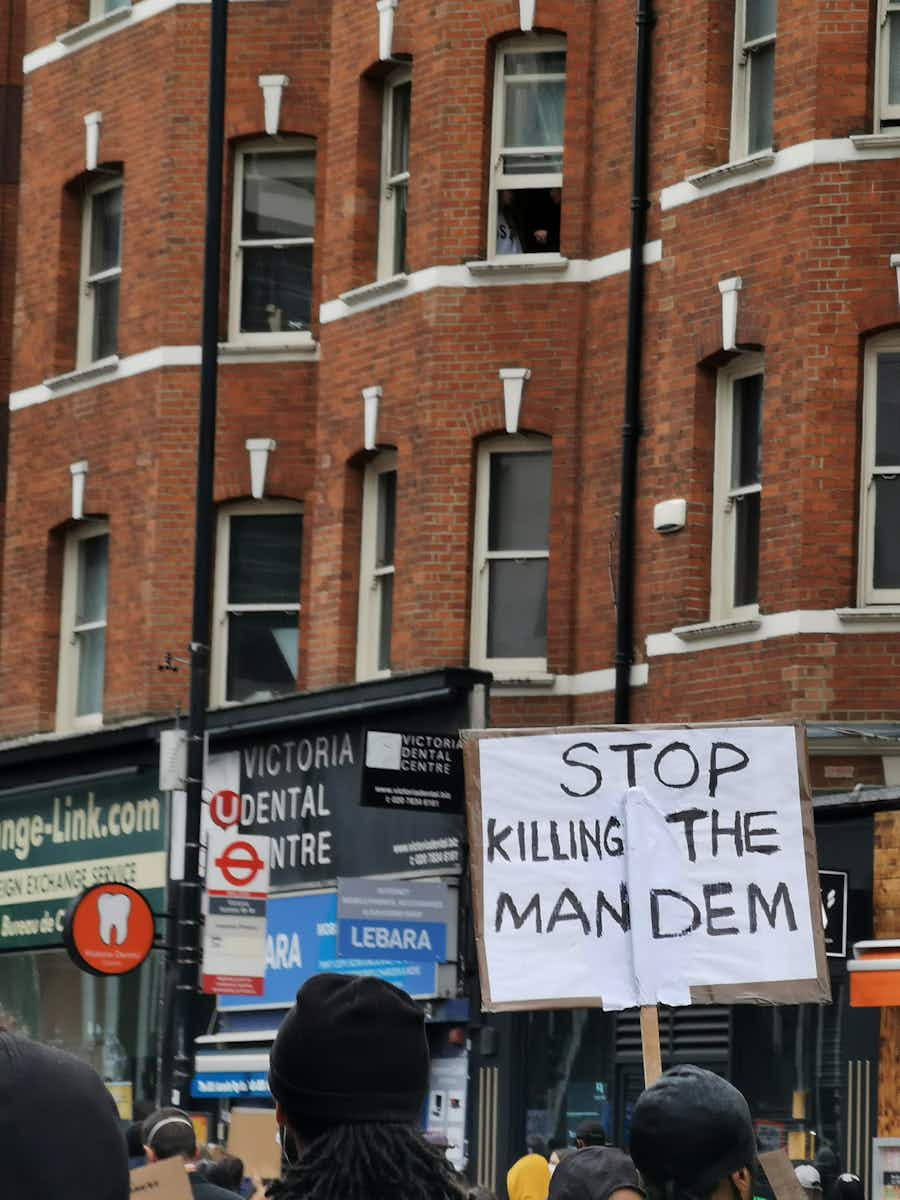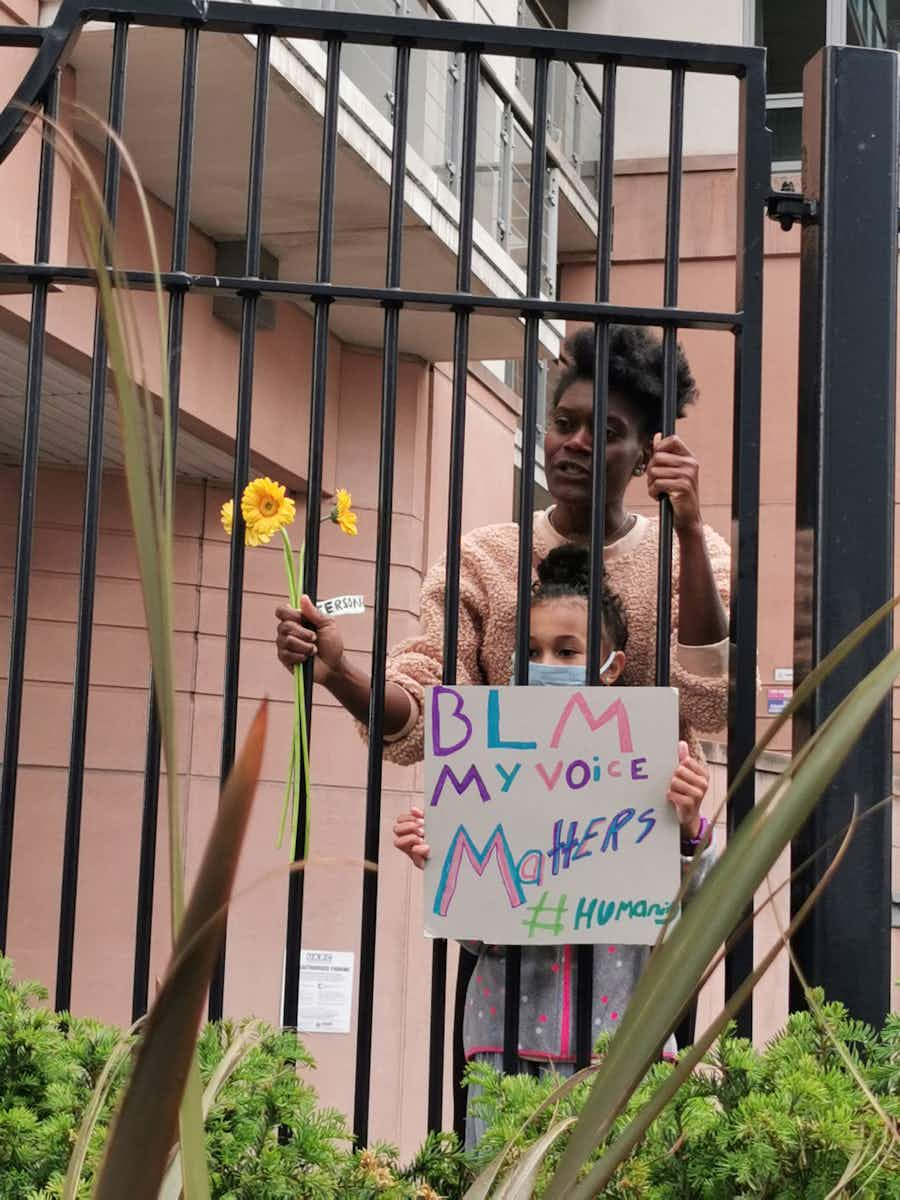 Jessica Pierre Ross, London
"Amidst the turmoil of a nation devastated by a cruel pandemic, the fight for equality stops for nothing. We must continue to challenge the very core of our country's systemic, structural and institutional racism, in the hope that by recognising the cracks in our foundations we can create a new system that loves, nourishes and protects a future generation of kings and queens. Black lives will always matter."

"Sometime in June during the heatwave."

"This photo captures the whole mood of 2020 – a selfie made while having my temperature taken before I went for a job interview after being made redundant. Thanks Rona."


Jørn Tomter, Hackney, London
"NHS logo made in the grass by the park rangers in Millfields Park, Hackney, London, in April 2020. You can see the scale of the letters by comparing it to the dog walkers in the corner of the logo."



More like this