Queen of the night: James Gardner on how to go out-out

To celebrate a third Gitano bar opening in New York City, the hospitality giant gives us the low-down on dancing with Kate Moss, head-to-toe YSL get-ups and how to make a killer entrance.

Most of us have dreamed of opening our own bar and being the toast of the town, locals treating us like nightlife deities, haven't we? Those of you shaking your heads, get a life. You know it's true.
For hospitality hero James Gardner, this isn't just a dream – it's his reality. In 2013, he cut the red ribbon at the first of his three nightlife venues: Gitano in Tulum, Mexico. A camp, high-glam affair, it's been the centre of many a memorable Saturday night (made even more unforgettable by its towering pink neon sign and glitter ball) full of drag queens, models, VIPs, fashion designers and locals. Then, in 2019, Gardner followed up with another Gitano opening in Miami Beach during that year's Art Basel, which arguably became the centre of the world for party-goers during that wild week.
Now, after two years of a nightlife-pausing pandemic, Gardner's back – seemingly unphased and still very fabulous – with a brand-spanking new venue, bringing a waterfront, jungle-themed hotspot to New York City, just a five minute ferry ride from Manhattan.
Considering all those party credentials and with summer fast approaching, we took the liberty of grilling Gardner on all things going out-out. Take note.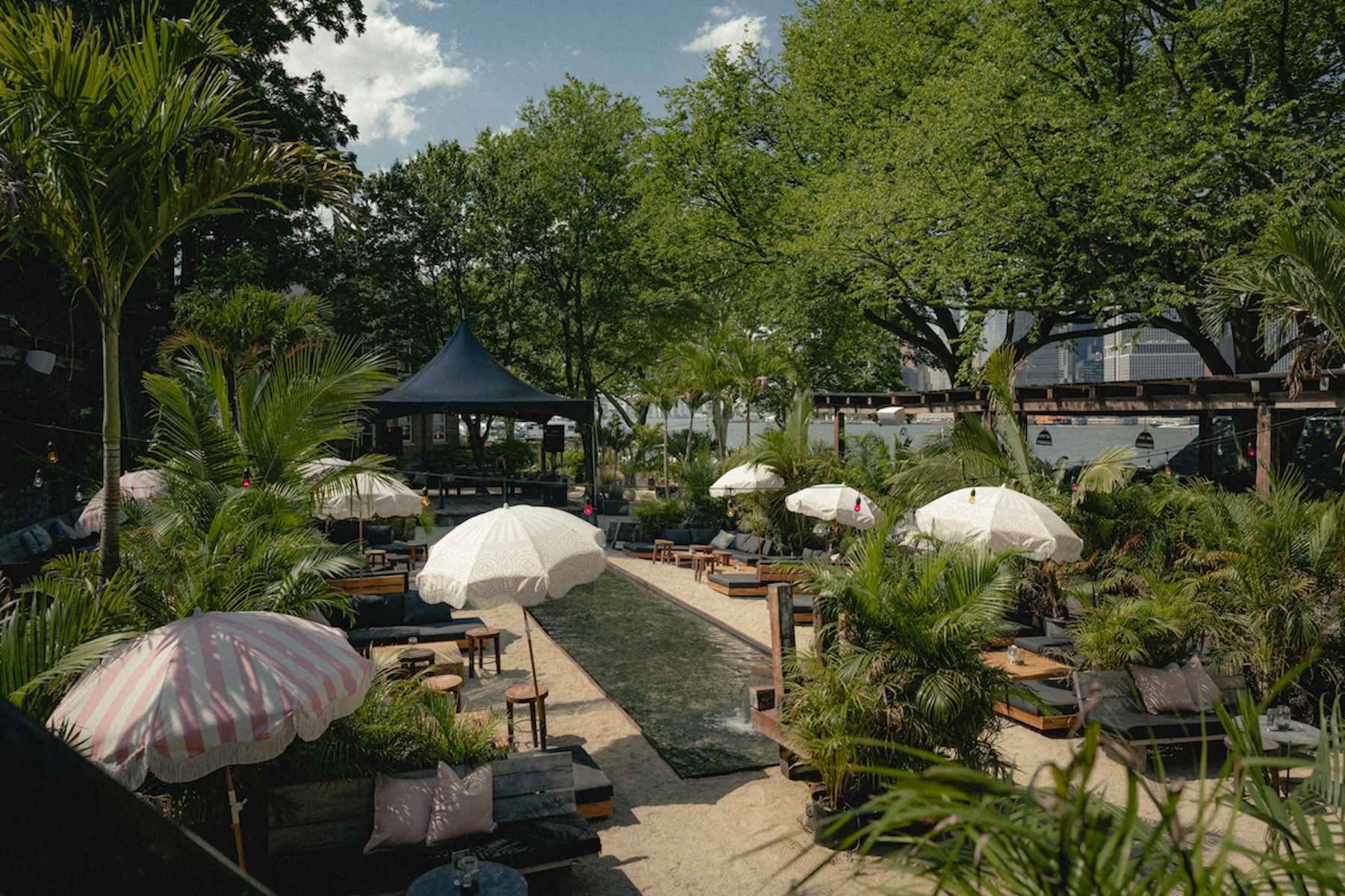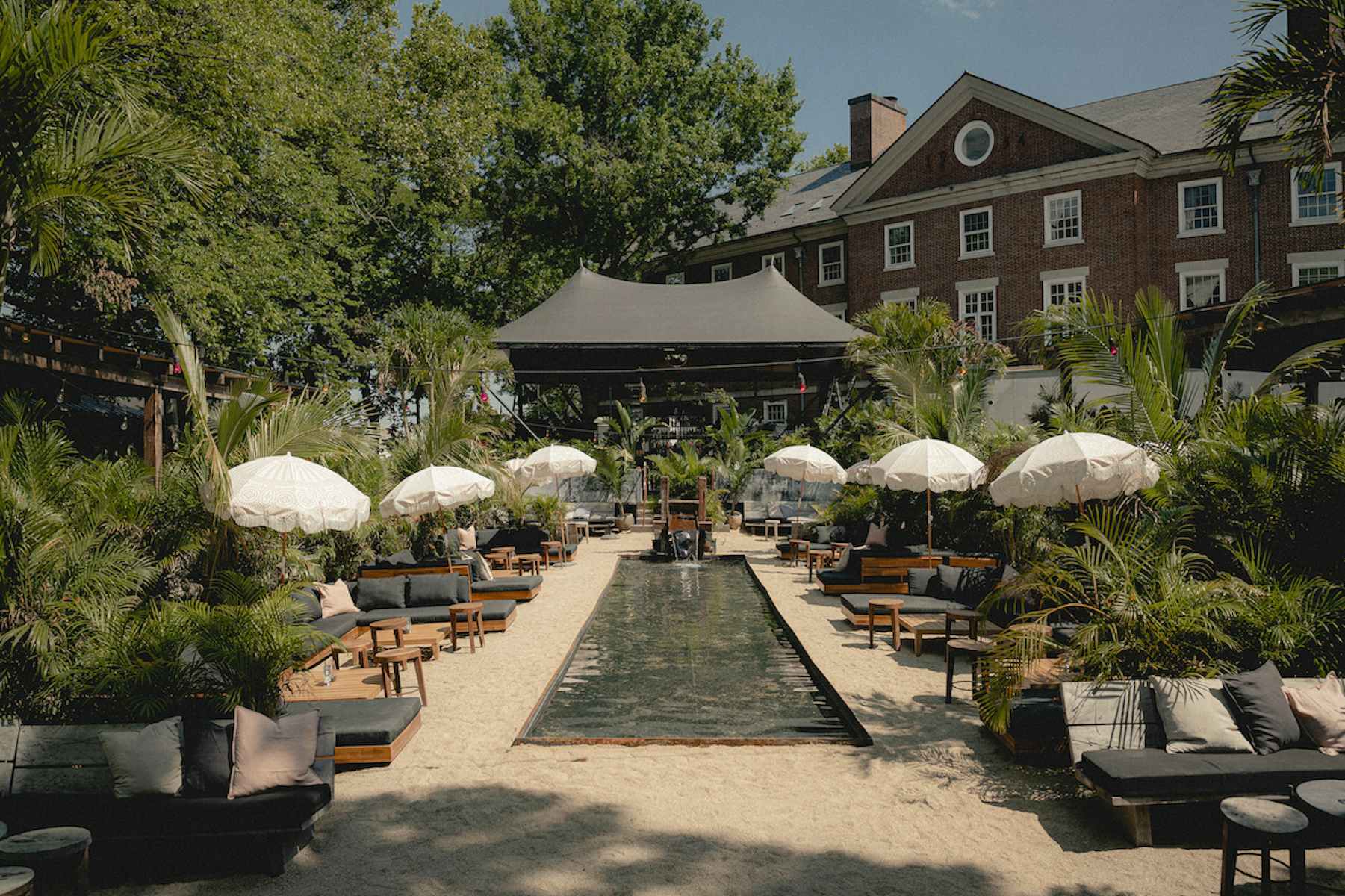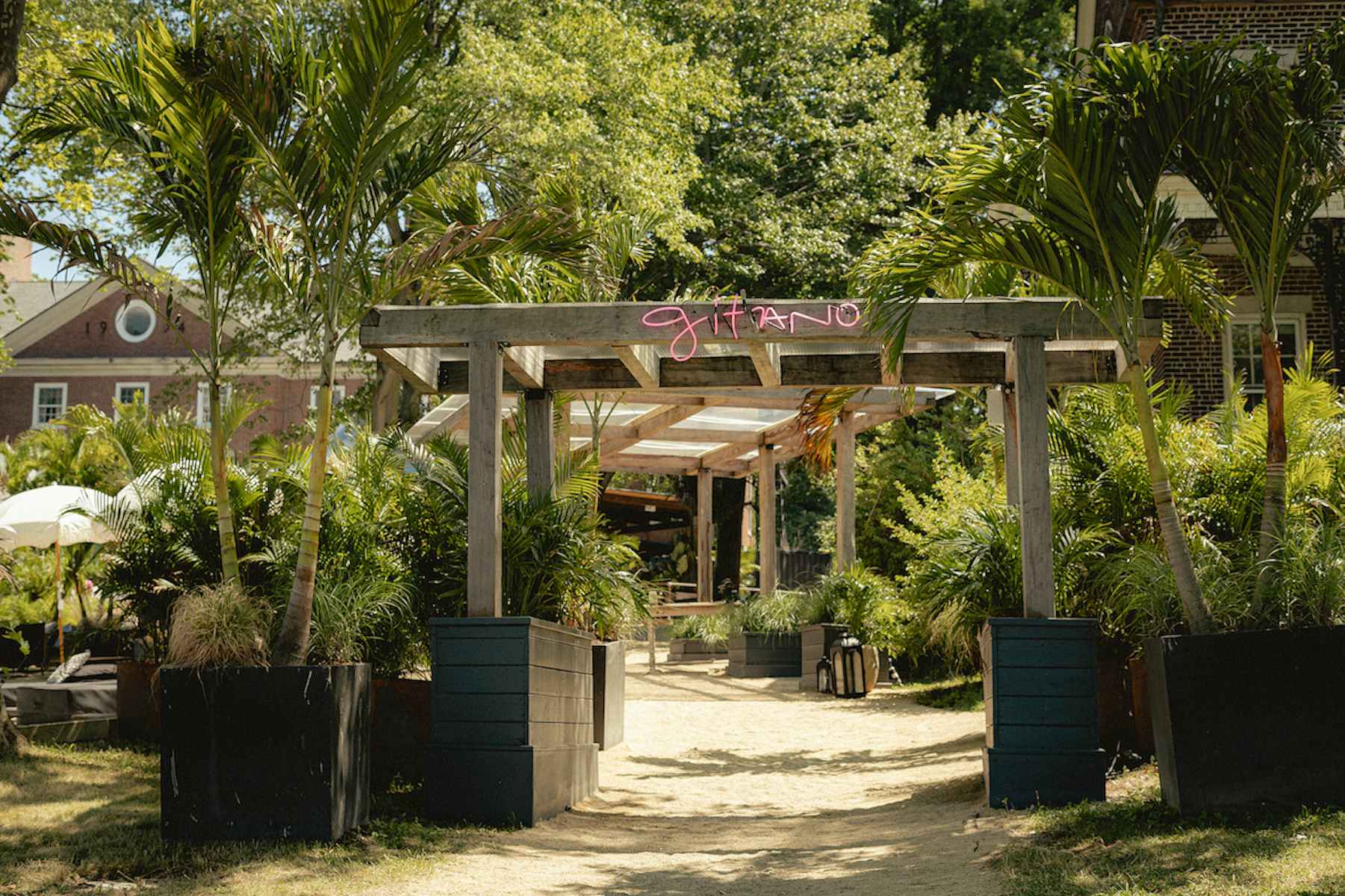 Hey James! How long does it take you to get ready for a night out?
Well, that depends on how glamorous I'm feeling. It can be a quick shower, blow dry, hair-always-full-volume, and my black uniform: YSL head-to-toe. Other times it can require a bit more thought: what drama do I need or want to create tonight? We recently had a party in Tulum with fabulous people visiting. I put together a head-to-toe pink Indian silk ensemble with a matching, hand-embroidered kimono, shorts and a shirt. It was a look from our very own Souk Gitano collection. However long it takes, we always aim to look effortless, of course.
Got any go-to glam products you can recommend?
Always a good moisturiser – I love Cetaphil Daily Facial Moisturizer SPF 15. It's not a chic or glam beauty brand, but it's highly recommended by dermatologists and it's great. I also give myself a little touch-up with the YSL Touche-Éclat Pen (sshh).
What are you drinking on a night out?
I've actually been taking a break from alcohol for the past few months and I feel clear and healthy every day. We have some great Gitano mocktails – my favourite is the Ginger Mint, with fresh mint, ginger and sparkling water. When I am drinking, I love our now iconic Gitano Jungle Fever, with mezcal, fresh lime juice, cilantro and chilli. We sell thousands!

How do you make a good entrance?
Be fashionably late to your own party. Not too late, just enough. Ideally, arrive when everyone is seated and has started dinner, but the party has not yet kicked off. I had a group of chic guests at Gitano Tulum on a Friday night recently and was genuinely delayed by traffic. I arrived over an hour late for dinner and was a little concerned, but I made the most dramatic entrance, black silk kimono flowing and flapping a black fan with a pink Gitano logo. I was received with a rapturous round of applause, almost a Standing ovation, I want to say. Fire!
What is your go-to outfit for a night out?
My go-to for day and night is always all black. I will usually wear black pants, boots, a black T‑shirt and a black jacket, with a touch of gold jewellery, a Gitano signet ring and a gold chain. Saint Laurent never lets me down: classic, chic and glam. I have bought the same leopard print Saint Laurent boots about four times. I also have an amazing Saint Laurent black silk pant and shirt outfit that always does the trick. If I'm feeling a bit more casual, I have head-to-toe black Balenciaga looks that work well.
When is the best time to call it a night?
Lately, I'm in bed by 9pm. Little Coco, our Havanese puppy, has a built-in clock and goes nuts if we are not in bed on time. But in terms of a night out, I think 1am is a good call time. Nothing good happens after 1am, depending on your definition of good, of course.
What are your top five favourite tracks to hear on a night out?
1) Grace Jones – I've Seen That Face Before
2) Janet Jackson – If (Kaytranada Remix)
3) Beyoncé ft. Honey Dijon – Pure Honey
4) Amanda Lear – Follow Me (2.0.0.3 Captain Moutashce Remix MFSB)
5) MFSB – Love Is The Message
And anything Purple Disco Machine if I'm allowed a sixth.

How would you describe Miami and New York's nightlife scene?
Miami: Sexy, glam, steamy.
NYC: Chic, glam, fashion.
What is the most memorable night out you've ever had?
There are so many. One in particular was with Marc Jacobs when he opened the Louis Vuitton store in London. The after party was at my hotel and everyone who was anyone was there. I won't name names, but they will remember who they are.
Who are the most famous people you've danced with?
Demi Moore and Rumor Willis were among the first to dance with me under our giant disco ball in Tulum – Orlando Bloom and Jean Paul Gaultier shortly followed suit. I have also danced with Kate Moss, Chlöe Sevigny and other fabulous fashion darlings over the years.

And finally, James, what is the best hangover cure?
Don't drink!

More like this