Reba Maybury explores the vulnerability of a dominatrix

For her latest exhibition, which opens today at HFKD in Denmark, the artist and political dominatrix investigates what it's like for a man to feel used and objectified.
The title of my new exhibition is Moralists at a Costume Party, which is a line in the book I'm currently writing. In this extract, I describe how BDSM can be like a costume party for those who otherwise don't act subversively or progressively outside of their sex lives. The consumer of the dominatrix is largely male and often elicits the same sensation in me as seeing someone very straight go to a fancy dress party to ​"let loose". It's a tragic, and ultimately embarrassing, sensation.
I find the world of sadomasochism to be, by and large, designed for entertainment rather than progress. I'm perturbed by the moralists and conformists who engage with sex workers or partners for more adventurous forms of sex, ignoring the risks their objects of desire have or the sexual space they enter having further potential for social progress.

This made me think about what it means to be a pervert and how that term is often gendered as male, which led me to consider Peeping Tom, the ultimate voyeur. The character's origins come from the English 12th century story of Lady Godiva, who, in her own way, was an anti-greed activist, revolting against her husband, Lord Leofric, and his high taxes.
He joked that he would lower the taxes if she rode through their town on a horse naked. So she did. Locals were warned of her proposed act, were ordered to close their windows and stay inside beforehand. Peeping Tom looked out of his window and, legend has it, instantly went blind. The story shows how historically the patriarchy trivialises female revolt and action. The sexualisation and commodification of the female body is often inescapable, even when it takes risks in order to better a collective good.
At the end of last year, I was on a plane to an artist residency. A man who'd made small talk with me in the boarding room swapped seats to sit next to me. He seemed fine, and I thought I was being polite. I eventually told him about my work –as he prodded for a more thorough explanation of my life as an artist and my practice as a political dominatrix. He was transfixed and began Googling me, asking more about my residency. He wasn't threatening, just mildly irritating, so I purposefully fell asleep once the plane took off.
The next day, after we'd separated at the airport, I discovered he'd visited my friend's gallery to try and find me. I then looked at my phone to find he'd contacted me in various ways, even though I'd ignored his attempts to get my number. Then I found out he'd also posted a photo of me sleeping on the plane. This image is printed on the four mirrors in the exhibition. Each mirror faces the other, creating an infinity effect. It's impossible not to look at yourself in one the mirrors, to confront yourself. What happens when a dominatrix is vulnerable?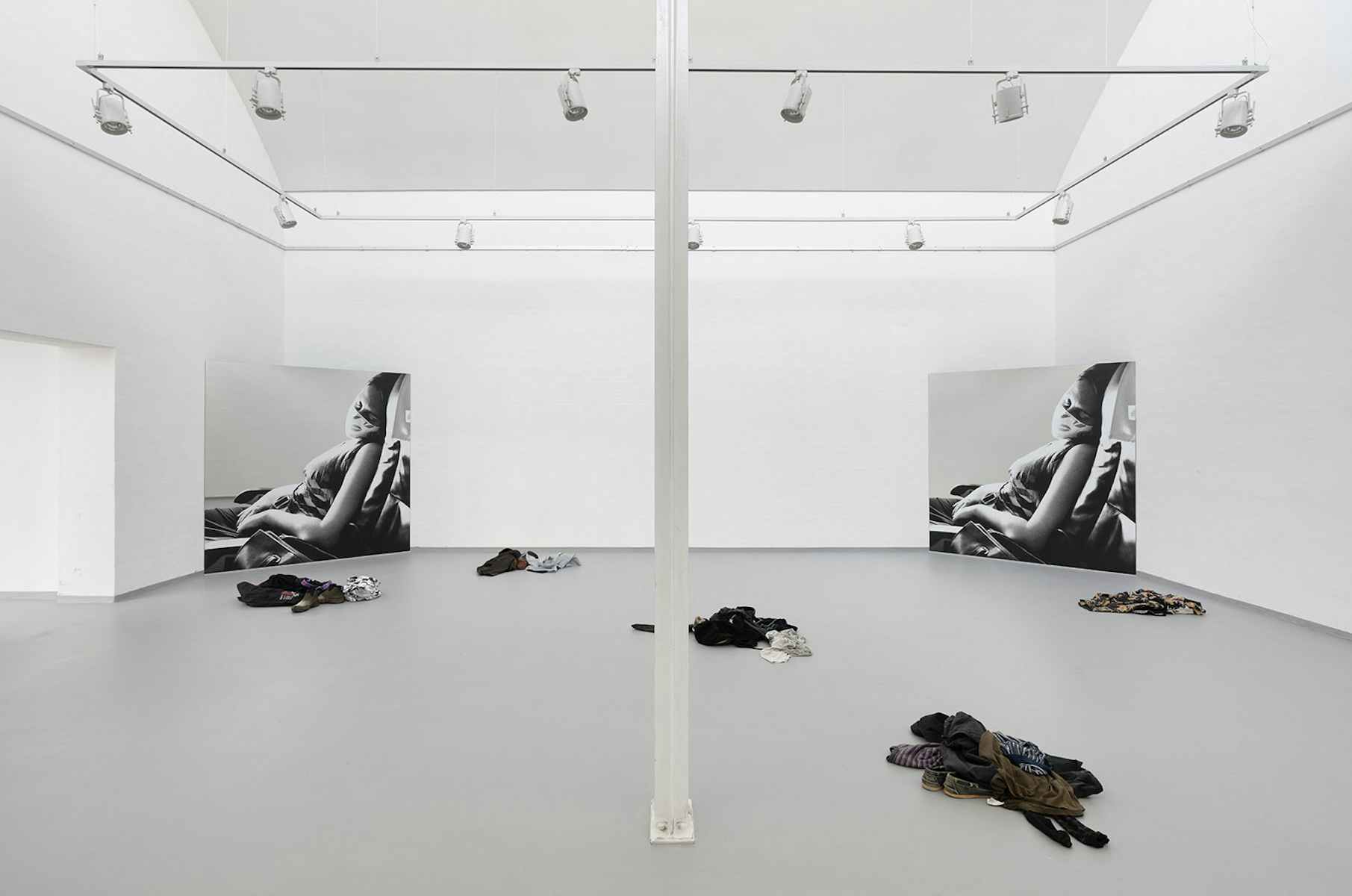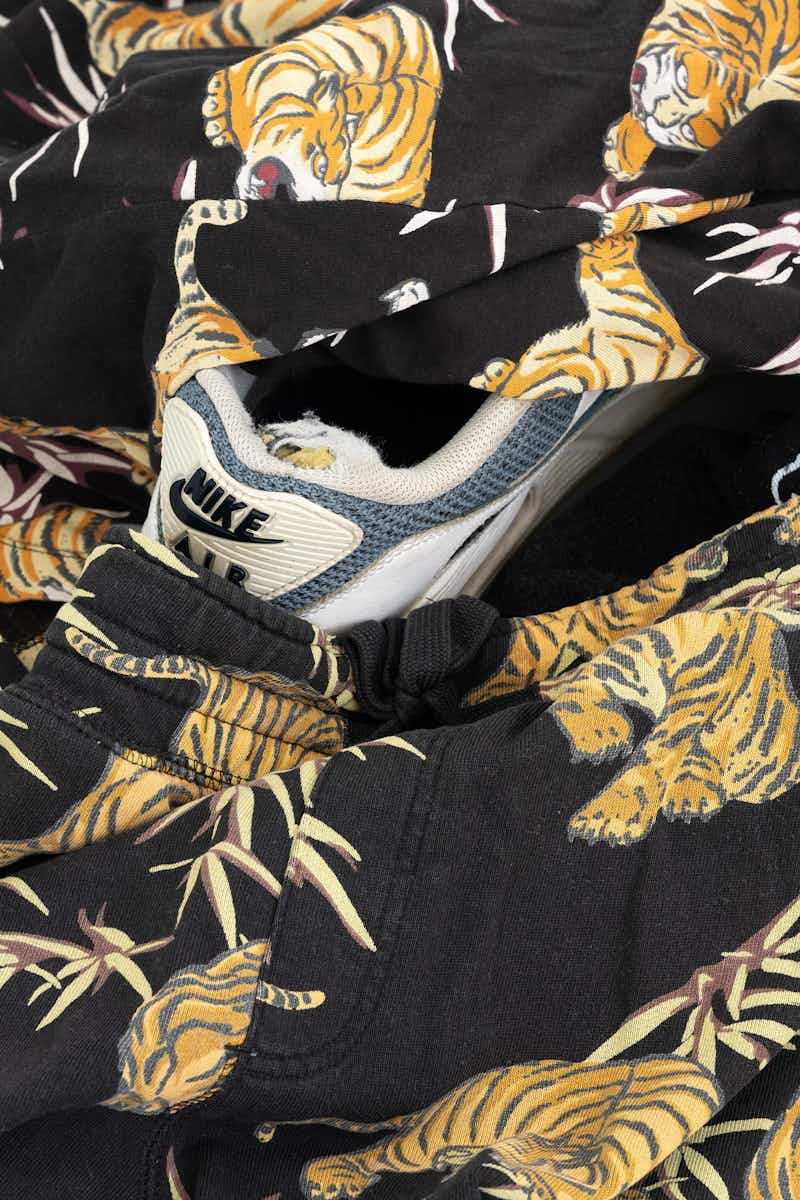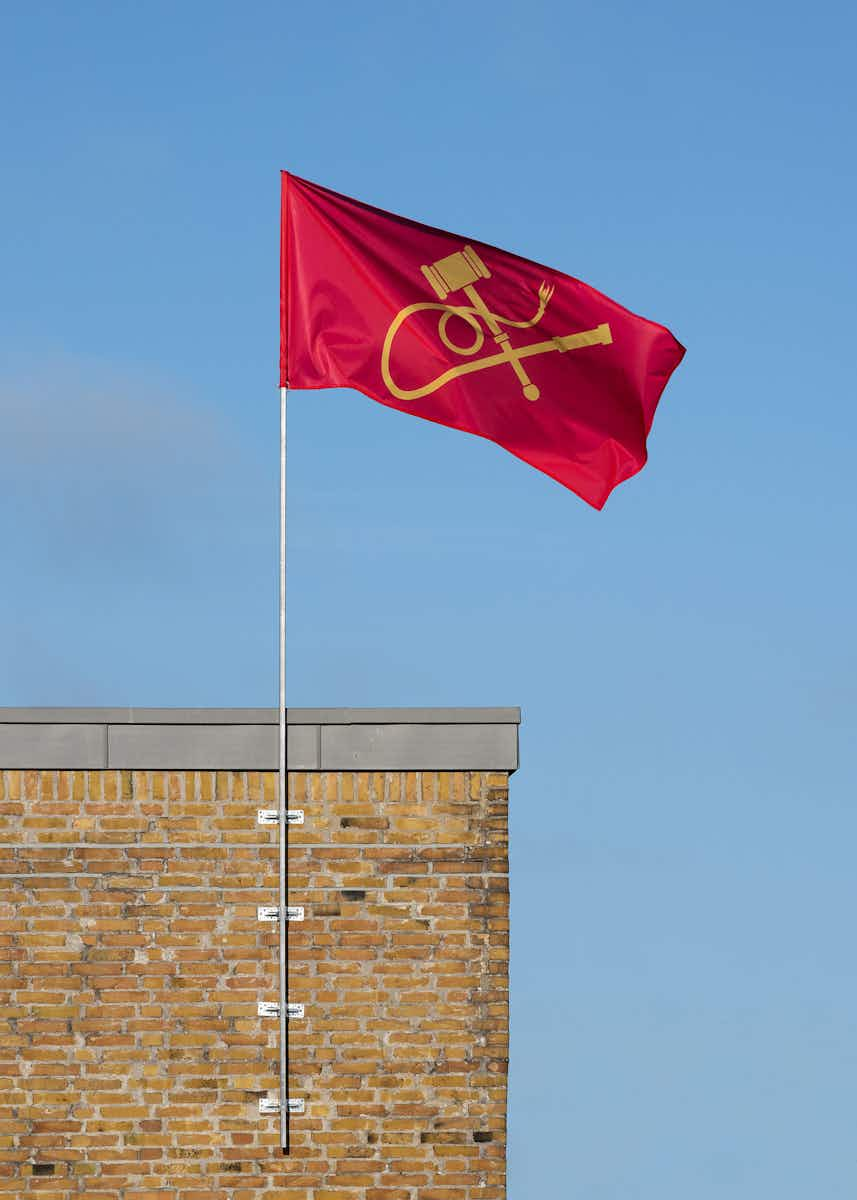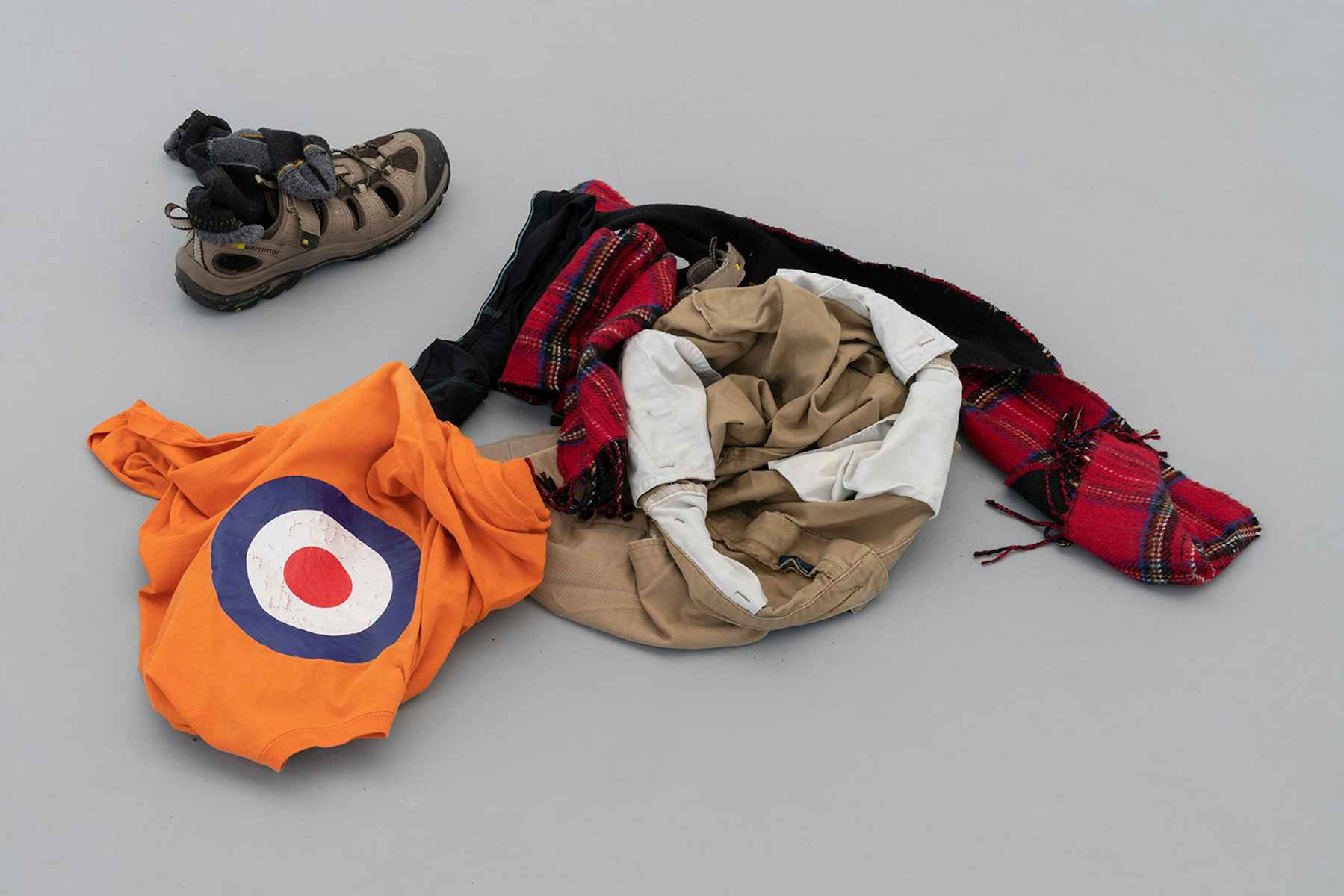 The outfits in the exhibition are all from my different subs. While it was being installed, I had a man come to the gallery to dress and undress in each outfit. This meant that the man watched himself in the mirrors, with the image of me being violated on them. The clothes are tragic – most men's clothes are – especially when you look at them on the floor, much like a used condom. I like to look down at men. The design for the flag was also made by a sub on my instruction. I am fulfilling my own sensationalism with it, which was recently catapulted via an unfortunate right wing media storm a few years ago. I want to own my aggrandisement.


More like this