Sex
Life
Get educated, get buff and get yourself off.
Society
Volume 4 Issue 3: Kristen R Ghodsee is Professor of Russian & East European Studies at the University of Pennsylvania and author of Why Women Have Better Sex Under Socialism. Here she explains why we should ban capitalism from the bedroom.
Society

Volume 4 Issue 003: A totally legitimate, anthropologically sound guide to fucking for the greater good.
Culture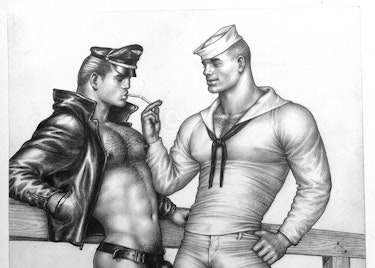 Homoerotica's late, radical master arrives in London for the first time, in the year of his centennial. His partner, Durk Dehner, talks to us about the fascinating life of the subversive artist who helped liberate gays in the 20th century.
Life

Over the last few years as clubbing went back underground so too did the vibe, mood, look – and smell – of a night out. But is it a fetish or something more?