Review: The Society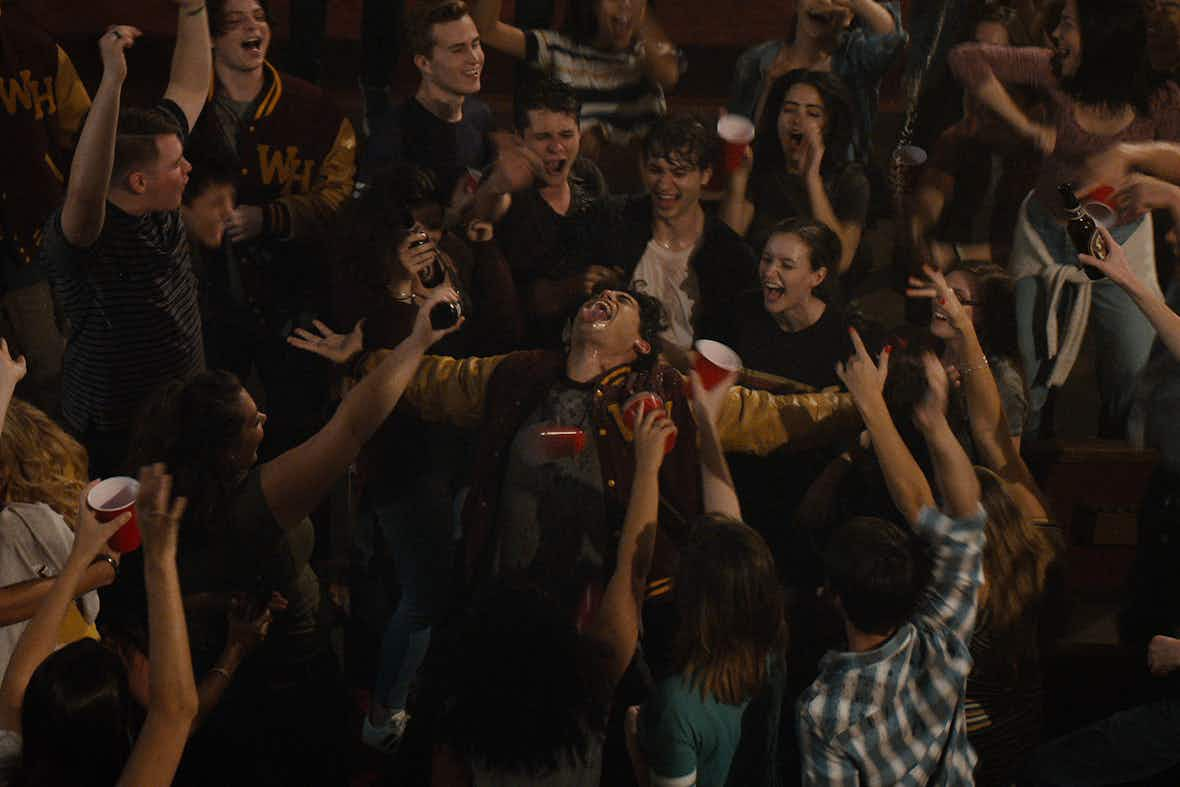 Fresh from Party of Five creator Christopher Keyser, Netflix's newest series is a seductive teen drama asking big questions.
RATING: 3.5/5
As much a political drama as it is an examination of class, power dynamics and social status, Netflix's newest teen thriller taps into the weighty issues faced by a younger generation with an appetite for change. From the unstable political climate we live in, to themes of power, toxic masculinity, and morality, The Society has it all – set to the angsty sounds of Billie Eilish.
Like many plots before (Lord of the Flies, The 100, Lost), Christopher Keyser's drama centres around survival. A group of high school kids return from a school trip to find themselves mysteriously trapped in a facsimile of their wealthy Connecticut town. It's familiar territory, except everyone else has disappeared, all roads and bridges lead to a dead end, there's no internet signal, and the teenagers need to figure out what the hell is going on. It's survival of the fittest, under thrilling and dangerous circumstances (once you disregard the idea of finding out where the town's adults have actually gone).

As the characters form alliances, the usual relatable American teen tropes become clear, from jocks to loners, to theatre kids and nerds. Standouts come in the form of Cassandra (Legion​'s Rachel Keller), who steps up to lead the 200 lost teens with her vision of a socialist society; her younger sister Allie (Kathryn Newton, of Big Little Lies), who having always lived in the shadow of her sister is soon forced to assume the lead; and Campbell (Toby Wallace), a twisted teen with psychopathic tendencies.
But it's more than just a character-led drama once you get through the first two 60-minute episodes. Through this ensemble of young personalities acting on intuition rather than lived experience, Keyser covers everything from prescription drug addiction, a teenage pregnancy and a series of love triangles, to issues of criminal justice, domestic violence, gun ownership, shifts in governance, ethics and the rule of law (although, for unknown reasons, clearly sidestepping race).
As these characters attempt to form a new civilisation, the happenings within their social ecosystem will have you gripped. Initial plot questions aside, The Society is a seductive teen drama asking sophisticated questions that will have you unexpectedly hooked.
The Society is released on Netflix on 10th May.

More like this