Netflix
Culture

Candy corn (and Candyman) season is upon us, and it looks chock-a-block with intriguing films and thrilling TV series.
Culture

The two breakout stars, Maddie Phillips and Anjelica Bette Fellin, tell us how they reinvented the female action hero.
Music

After making fans out of Beyoncé and Snoop Dogg, the rising Alabama rapper has worked alongside Jamie Foxx on new Netflix film Project Power.
Culture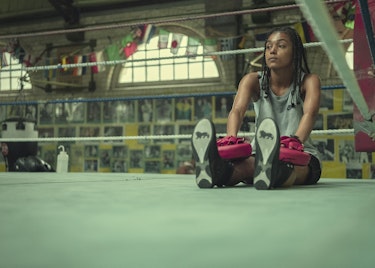 Years of graft have paid off for the 25-year-old Londoner, nominated for an award alongside the established likes of Helena Bonham Carter. What does it feel like to be one of the year's most exciting talents?
Culture

The series depicts the country's customs as palatable for a Western audience, but Indians from different countries explain how the reality is much different.