The supper club subverting Jamie Oliver's divisive School Dinners

In aid of food bank charity the Trussell Trust, artist George McCallum and chef Ben Munslow hosted a dining experience inspired by the food we loved as kids.

"You know those drunken conversations you have with a pal where you're like: ​'We've just got to do it'? The School Dinner Club was born out of a chat like that," says George McCallum, the creative director and part-time baker best known for his filthy cigarette cake and other artistic culinary creations.
Over the last few weeks, he's been cooking up a storm with Ben Munslow, head chef at Coal Rooms, a restaurant nestled in Peckham Rye station in South London. On the menu: a nostalgia-fuelled, irreverent dining experience inspired by Jamie Oliver's well-intentioned but wrong-headed Jamie's School Dinners TV show. Aired on Channel 4 in 2005, it saw Oliver try to overhaul unhealthy school lunches at Kidbrooke School in Greenwhich, where he faced an actual student rebellion for trying to ban junk food.
The onetime Naked Chef even spearheaded a dinner lady bootcamp, for which he enlisted the catering division of the British army to give lessons on quick cooking. The show influenced then-Prime Minister Tony Blair to improve school dinners, leading to the School Food Trust, a £60 million initiative geared towards healthier lunches across UK schools. The biggest casualty: turkey twizzlers, which were banned.
Looking back, Oliver's efforts made for a pretty lazy, classist attempt at positive change. Something of which McCallum is acutely aware, not least because the school at the centre of the campaign was the one he attended.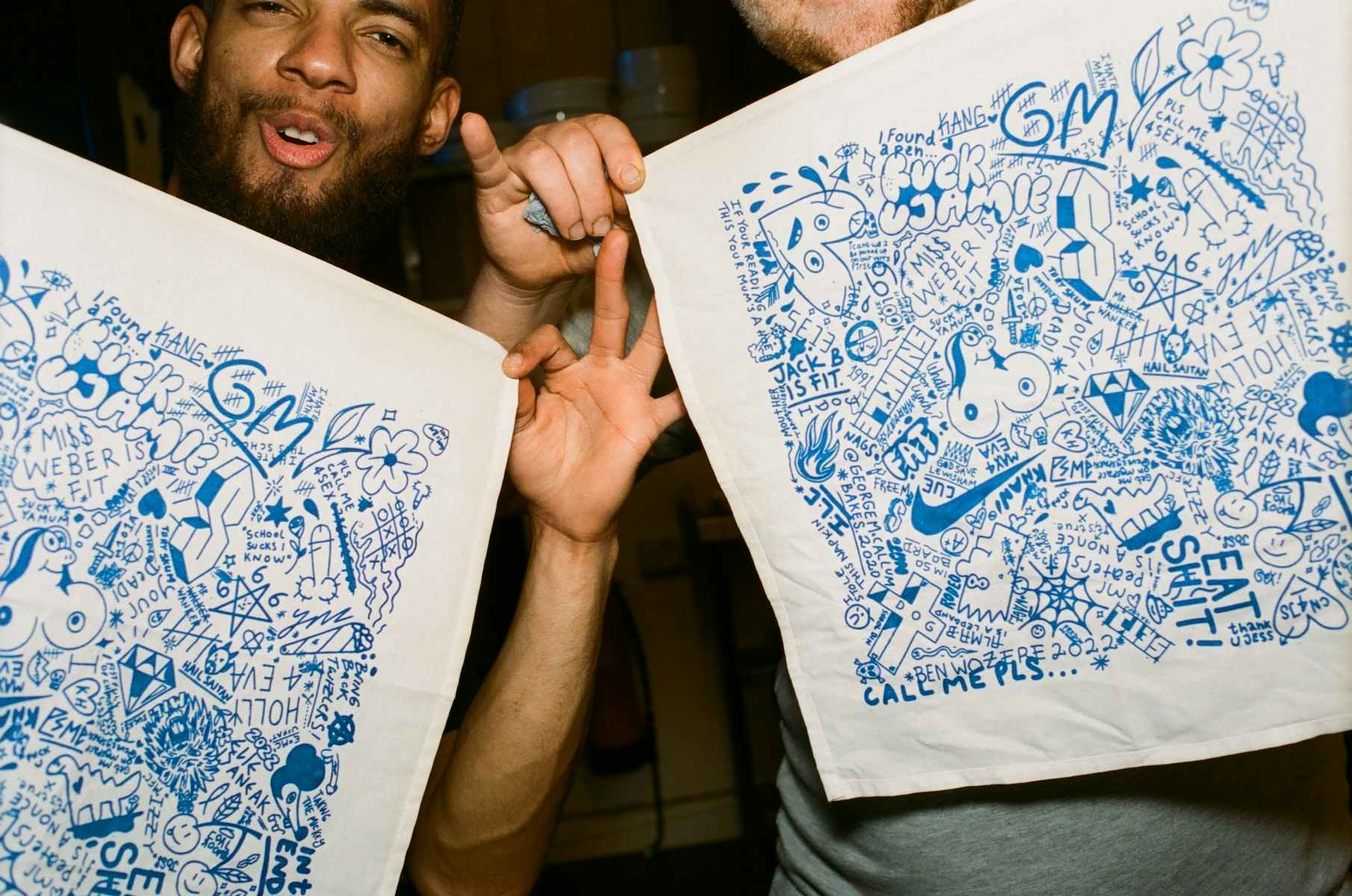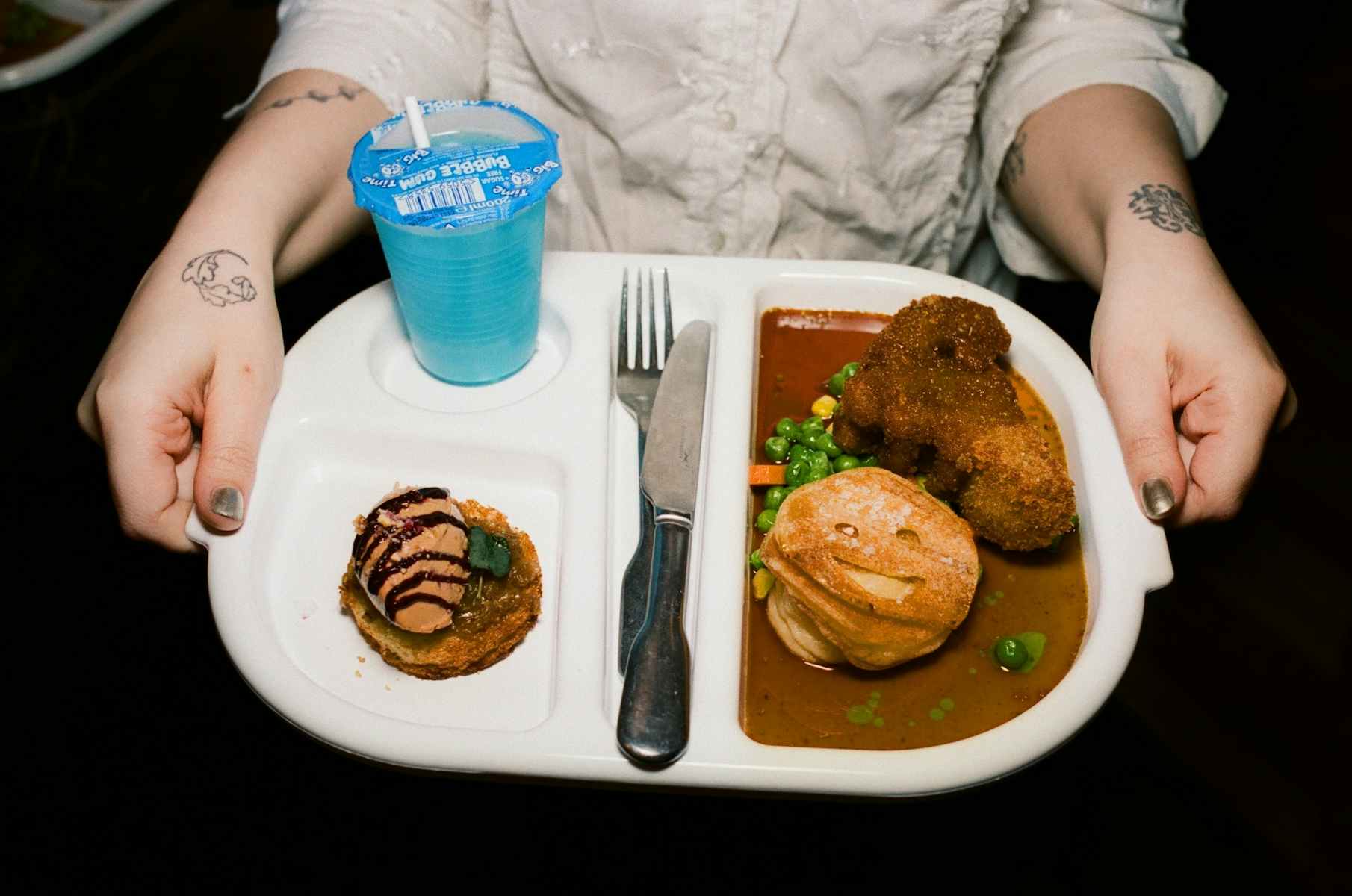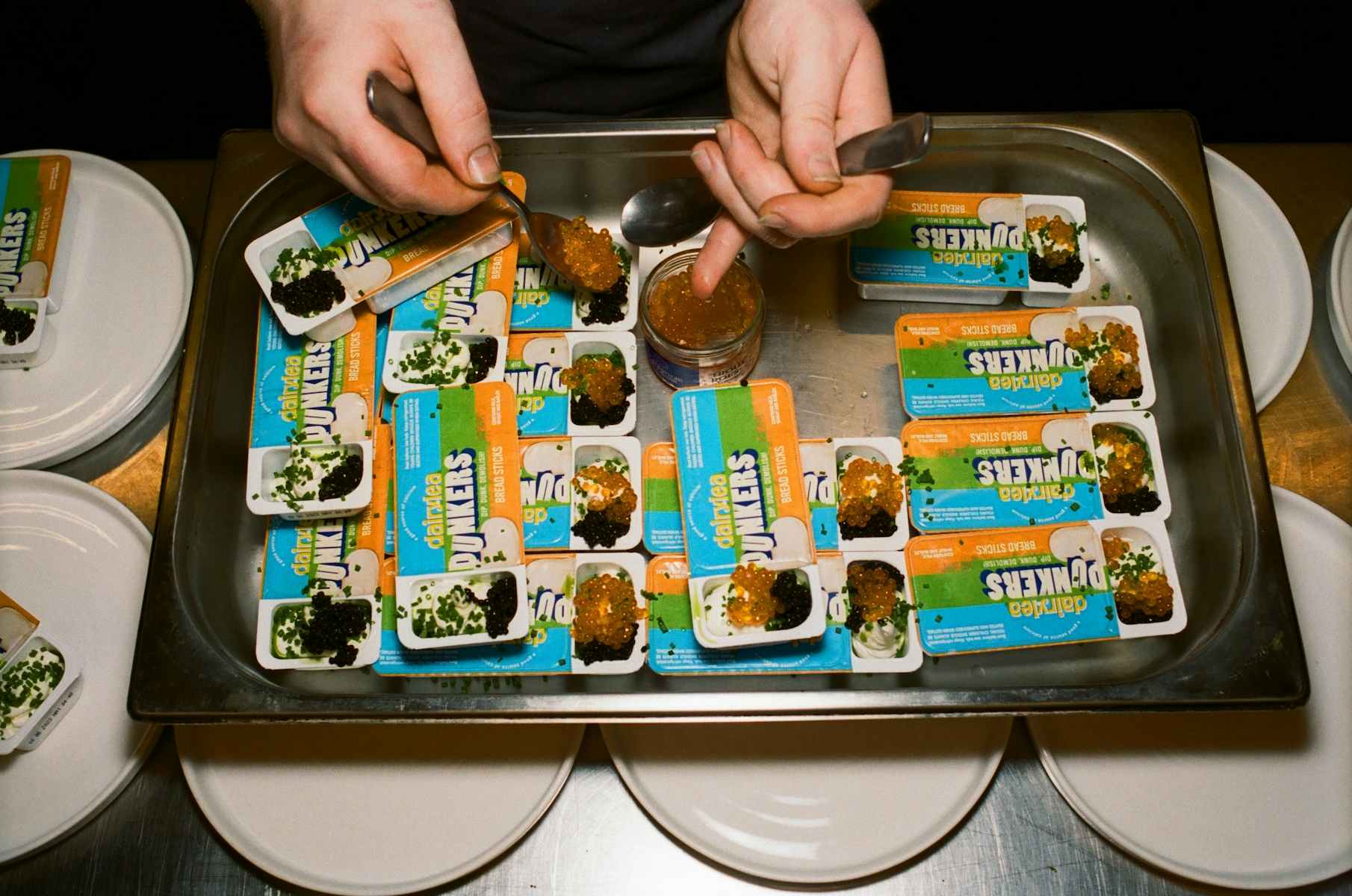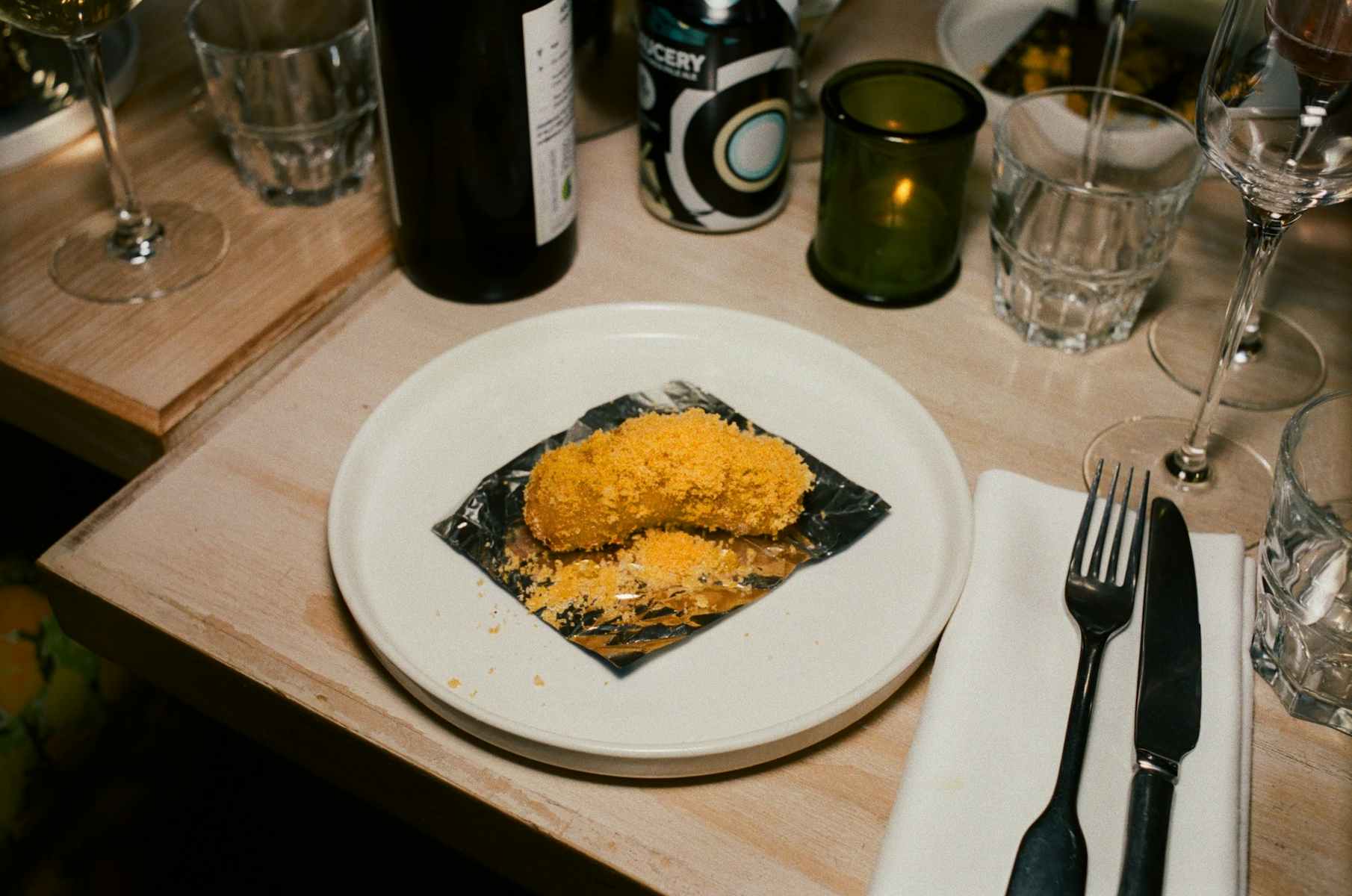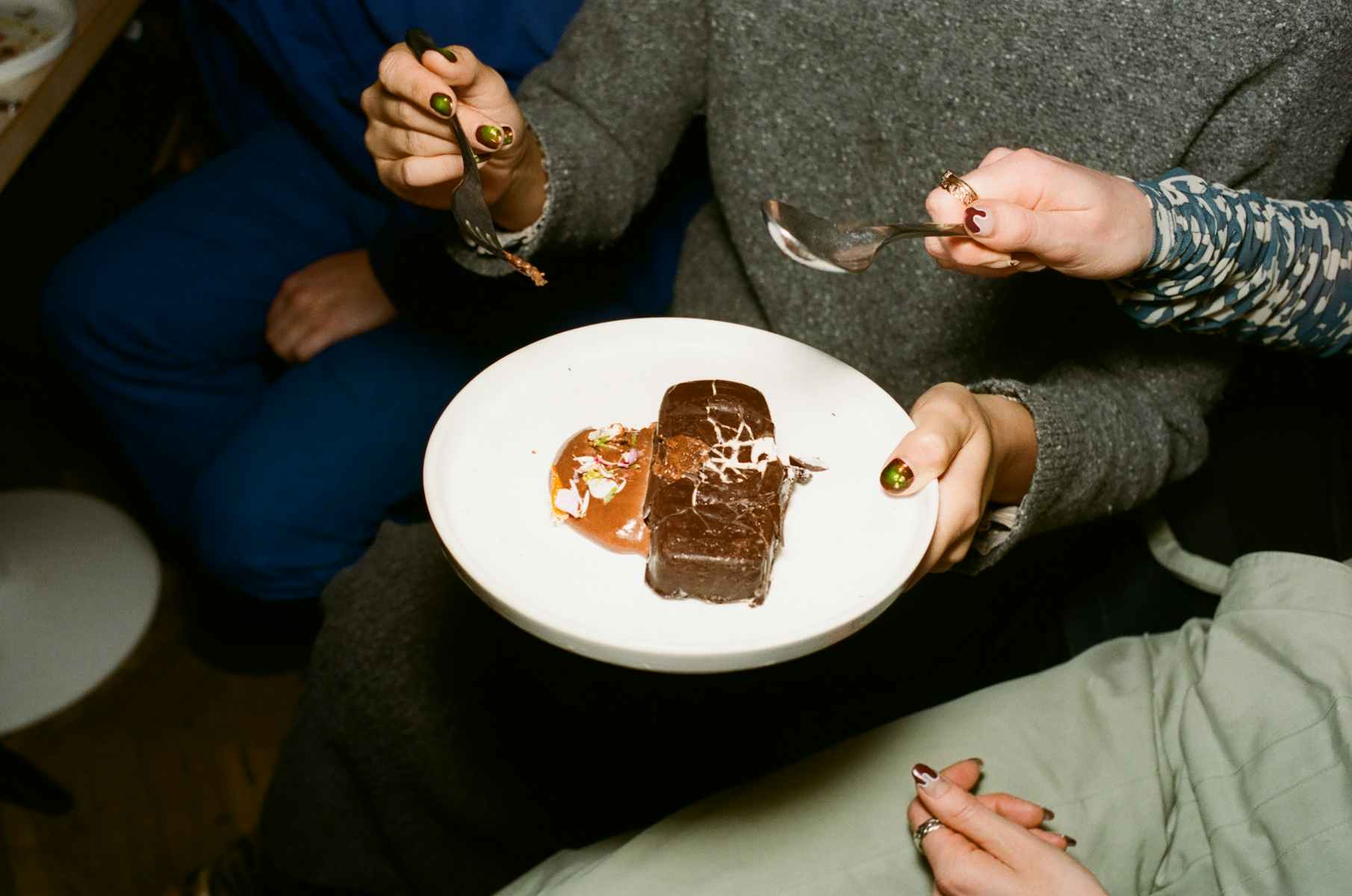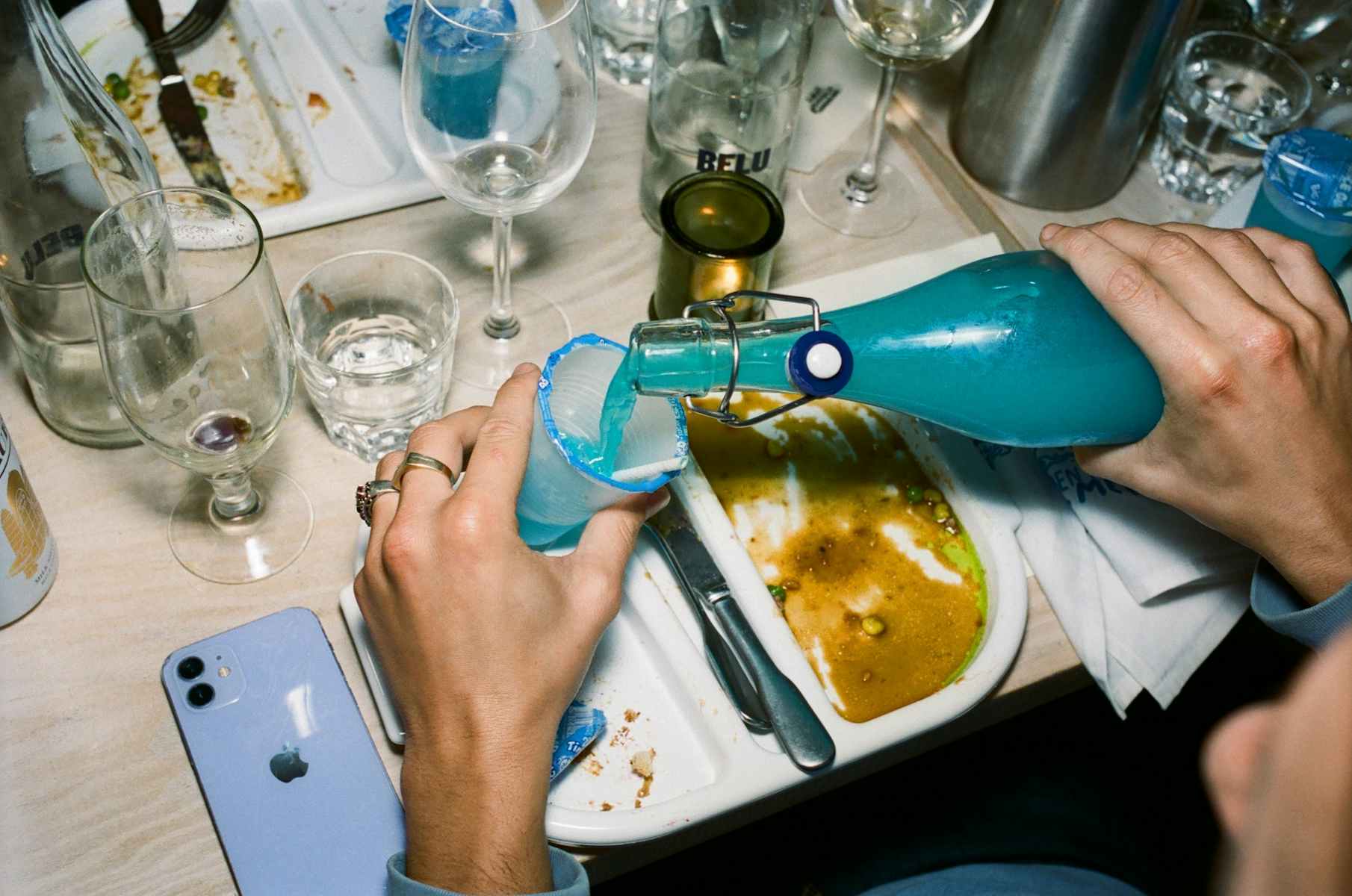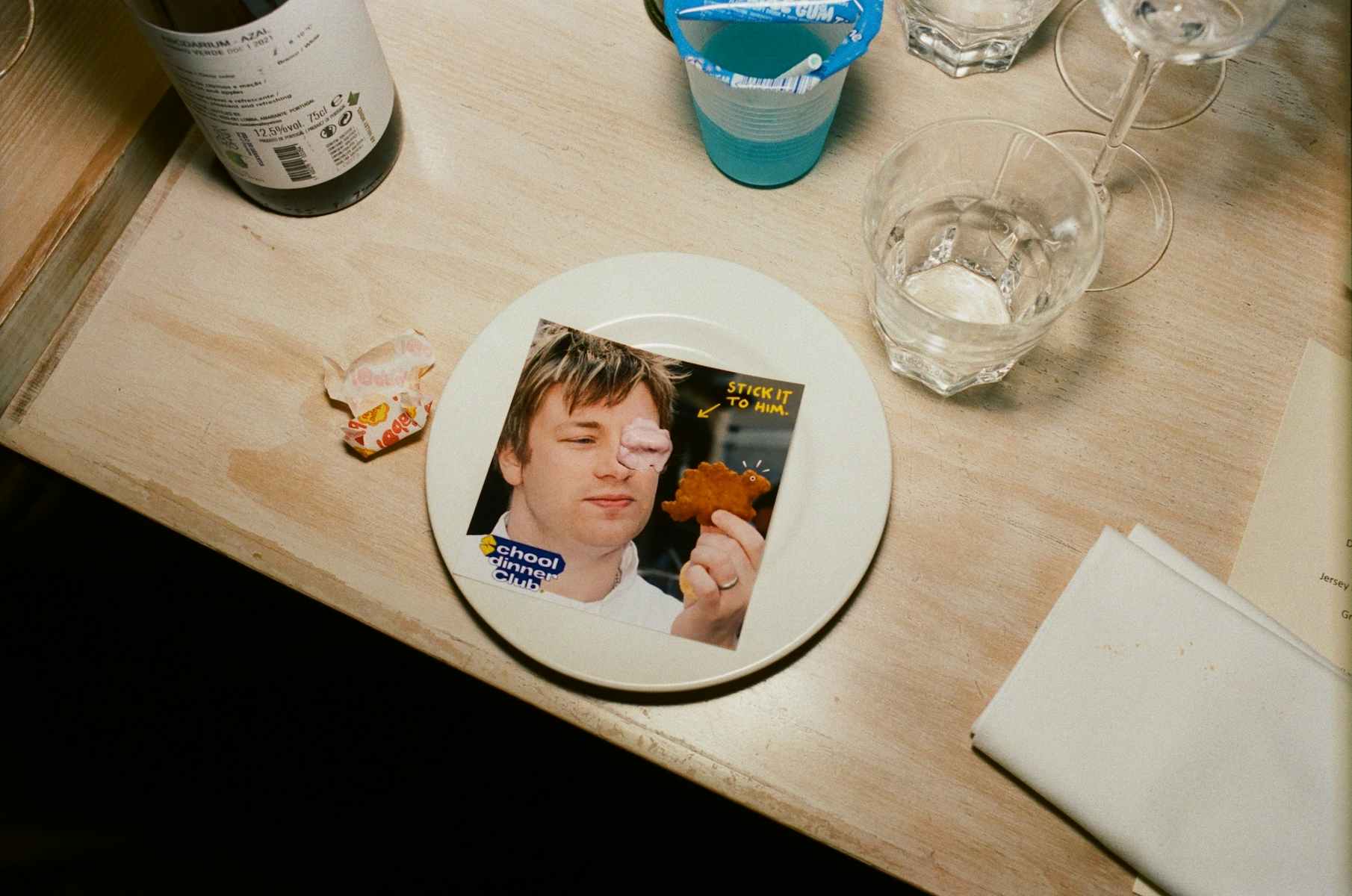 "I'm sure the crap we were eating was in need of reform, but it felt condescending even back then," he says. ​"His legacy, the food we had when he left, was proper grim and sapped of any joy – soggy paninis, watery pasta.
"It was another example of middle class people telling those from under-privileged backgrounds what they should be eating. That's kind of hard to swallow."
Not so hard to swallow: the School Dinner Club menu dreamt up by Munslow and McCallum, which included Dairylea Dunkers with wild garlic and caviar; oysters stuffed with Space Raiders and green sriracha; a giant Gruyère Wotsit with truffle honey on top; duck rillette dinosaurs; and, last but not least, a Nokia 3310-shaped choc-ice. This was all served up at Coal Rooms on a bespoke meal tray designed by artist Alma Berrow, and washed down with Lambrini and spiked Big Time bubblegum drinks.
"There's something fun about taking food that was villainised and looked down on when we were younger and elevating it as grown-ups," McCallum continues. ​"We went out of our way to make it as OTT as possible." Best of all, all the proceeds from the night went to the Trussell Trust, one of the UK's biggest food bank providers.
"Given the cost of living crisis, it would have felt gross to make money off the night," McCallum says. ​"The Trussell Trust does amazing work around food poverty, so it only felt right to give all the profits to them."
Jamie, if you're reading this, we hope to see you at the next one.

More like this