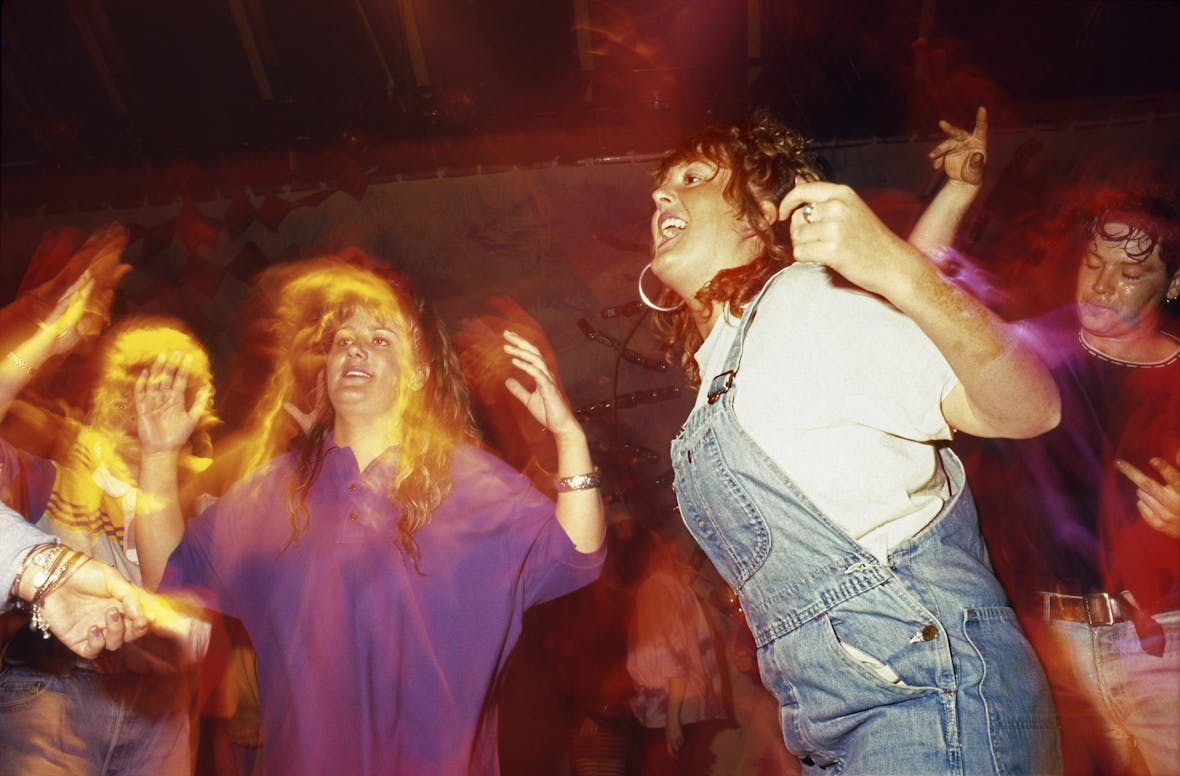 Sheryl Gar­ratt:​"it's time for a new gen­er­a­tion to make some­thing sub­ver­sive of their own"
When Saatchi direc­tor Philly Adams came to see me with Kobe Prem­peh, the cura­tor of Sweet Har­mo­ny, the Lon­don gallery's new exhi­bi­tion about rave cul­ture, I have to say I wasn't that excit­ed. Peo­ple often want to talk to me about the acid house and rave boom. They're mak­ing films and plays and doc­u­men­taries (oh, so many doc­u­men­taries, far more than ever make it to the screen). They're writ­ing books, or fea­tures, or study­ing it for their thesis.
And why not? Rave was the biggest, most inclu­sive new move­ment in pop­u­lar cul­ture for decades. And yes, I'm includ­ing punk – which, for sure, had a huge impact, but was actu­al­ly quite tiny. Cer­tain­ly in com­par­i­son to raves which attract­ed crowds of up to 25,000.
But after a while, no mat­ter how great some­thing was, you want to move on. It also seemed to me that most of these well-mean­ing researchers were miss­ing the point. Club cul­ture was nev­er real­ly about the DJs, or the venues, or the pro­mot­ers, or even the music. Club cul­ture was – still is, I hope – all about the peo­ple on the dance­floor. At their best, clubs are safe spaces where we can exper­i­ment, express our­selves, lose our­selves and merge with the music, the crowd, and become some­thing bigger.
It's not a time, or a place, or a sound. It's a feel­ing.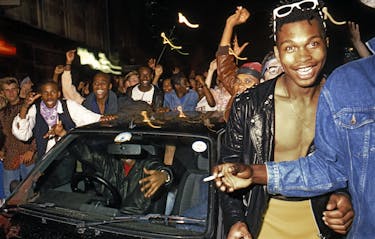 Which, refresh­ing­ly, is exact­ly what the Saatchi team said when we met. Sud­den­ly I was lis­ten­ing. Sweet Har­mo­ny wasn't to be an exhi­bi­tion that was strict­ly about rave cul­ture, and cer­tain­ly not one that was root­ed sole­ly in the past. It was about the adven­ture of get­ting to the rave, and about the ener­gy and cre­ativ­i­ty it unleashed. About the rip­ples that are still rever­ber­at­ing through pop­u­lar culture.
The artist Vin­ca Petersen calls this feel­ing ​"sub­ver­sive joy". Her room in the exhi­bi­tion charts her jour­ney from exu­ber­ant teen to com­mit­ted club­ber, then on to the free party/​traveller scene, her jour­neys across Africa and Europe spread­ing joy with the help of a boun­cy cas­tle. But she doesn't want it to be a his­to­ry, cap­tur­ing the past.
"I'm hop­ing it will inspire peo­ple," she says, ​"to go find that feel­ing for themselves."
So Sweet Har­mo­ny isn't just a his­to­ry. It's more about try­ing to cap­ture a feel­ing. The feel­ing we had in 1988 when almost overnight the Lon­don clubs turned from monot­o­ne to day-glo, enveloped by a tsuna­mi of sweaty, hyper, hug­ging, smi­ley peo­ple. The feel­ing that all of the old divi­sions and bar­ri­ers were com­ing down, that Mrs. Thatcher's bleak dec­la­ra­tion that ​"there is no such thing as soci­ety" was wrong. That we real­ly were stronger together.
The feel­ing, too, in the long hot sum­mer of 1989, of pil­ing into cars and wait­ing at motor­way ser­vice sta­tions while club­bers crowd­ed into the phone box­es, ring­ing the infor­ma­tion lines again and again and wait­ing for direc­tions for that night's par­ty to be announced. Then, as soon as it was, every­one scram­bling to their cars, des­per­ate to get there before the police catch up.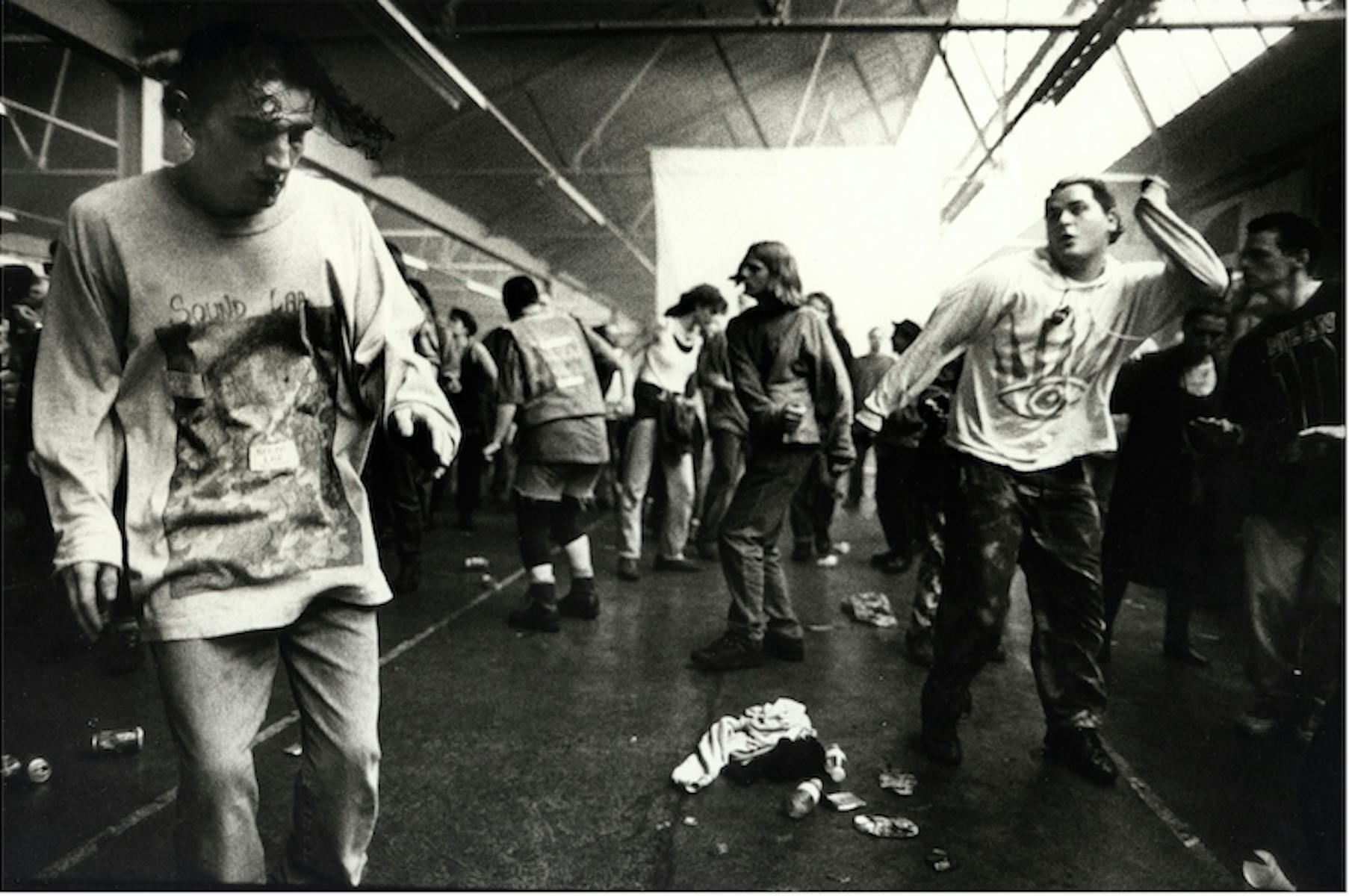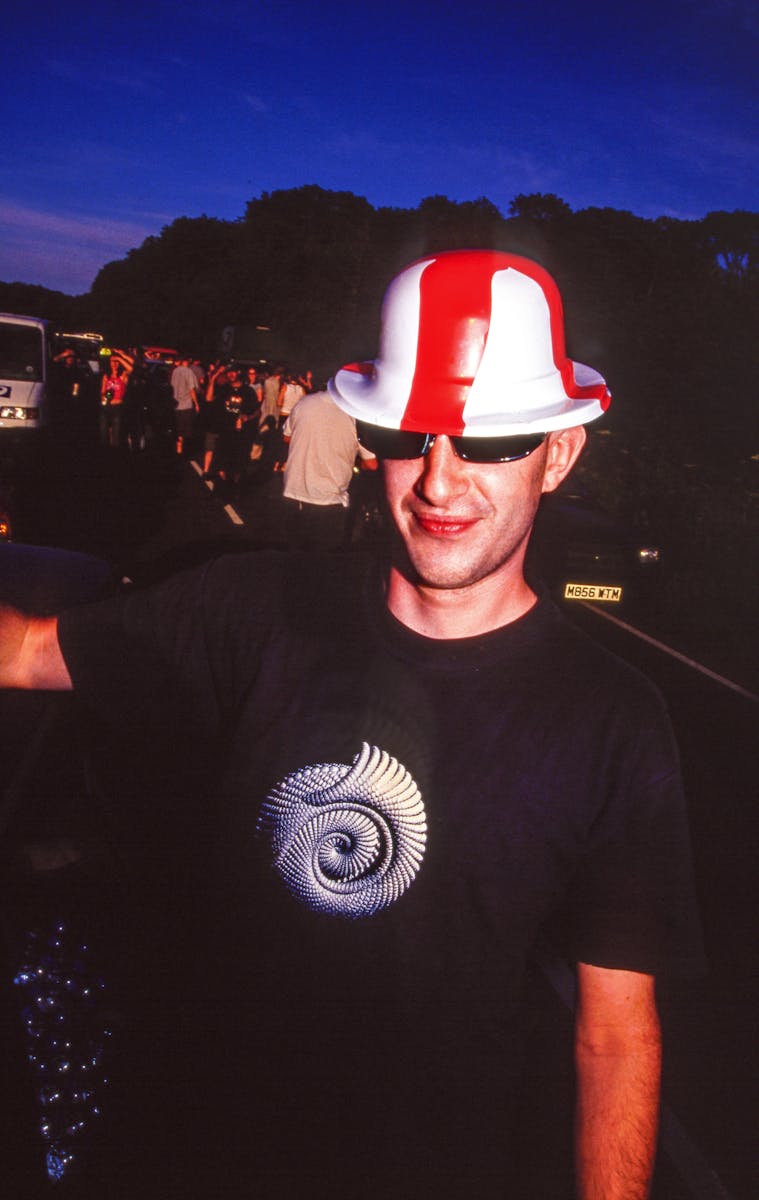 Because we all knew that once enough of us were in place and the music had start­ed, there was very lit­tle the author­i­ties could do to close it down. It was civ­il dis­obe­di­ence on a mas­sive scale, an ener­gy I saw echoed recent­ly in Extinc­tion Rebellion's bril­liant­ly joy­ful and defi­ant takeover of cen­tral London.
The feel­ing of final­ly arriv­ing at the event, and find­ing a whole mag­i­cal world had been built for our plea­sure: fun­fair rides, lasers, huge sound sys­tems, elab­o­rate sets. And bet­ter still, the sun ris­ing over it all in the morn­ing, and being with thou­sands of oth­er peo­ple from all over the coun­try, all on the same buzz, the old divi­sions for­got­ten. One nation under a groove.
And the feel­ing of trav­el­ling across the coun­try at the week­end, on our way first to the under­ground net­work of clubs that sprang up in the wake of acid house – then, lat­er, to the super­clubs that emerged after it became clear that the only way to con­tain the explo­sion of youth­ful joy in fields, air­craft hangars and aban­doned indus­tri­al build­ings was to grant all-night licens­es to new city venues.
In the ear­ly ​'90s, every week­end was an adven­ture, every town a des­ti­na­tion: Black­burn, Not­ting­ham, Man­ches­ter, Leeds, Liv­er­pool, Birm­ing­ham, Sheffield, Mans­field. Even, on one mem­o­rable occa­sion, to a Paul Oak­en­fold gig in Shet­land. But for me, the week­end near­ly always end­ed on Sun­day after­noon at Full Cir­cle, a par­ty in a pub just off the Colnbrook bypass near Slough, where club­bers from all over the coun­try would gath­er to exchange sto­ries about their exploits… and have just a few more hours on the dance­floor before the work­ing week beckoned.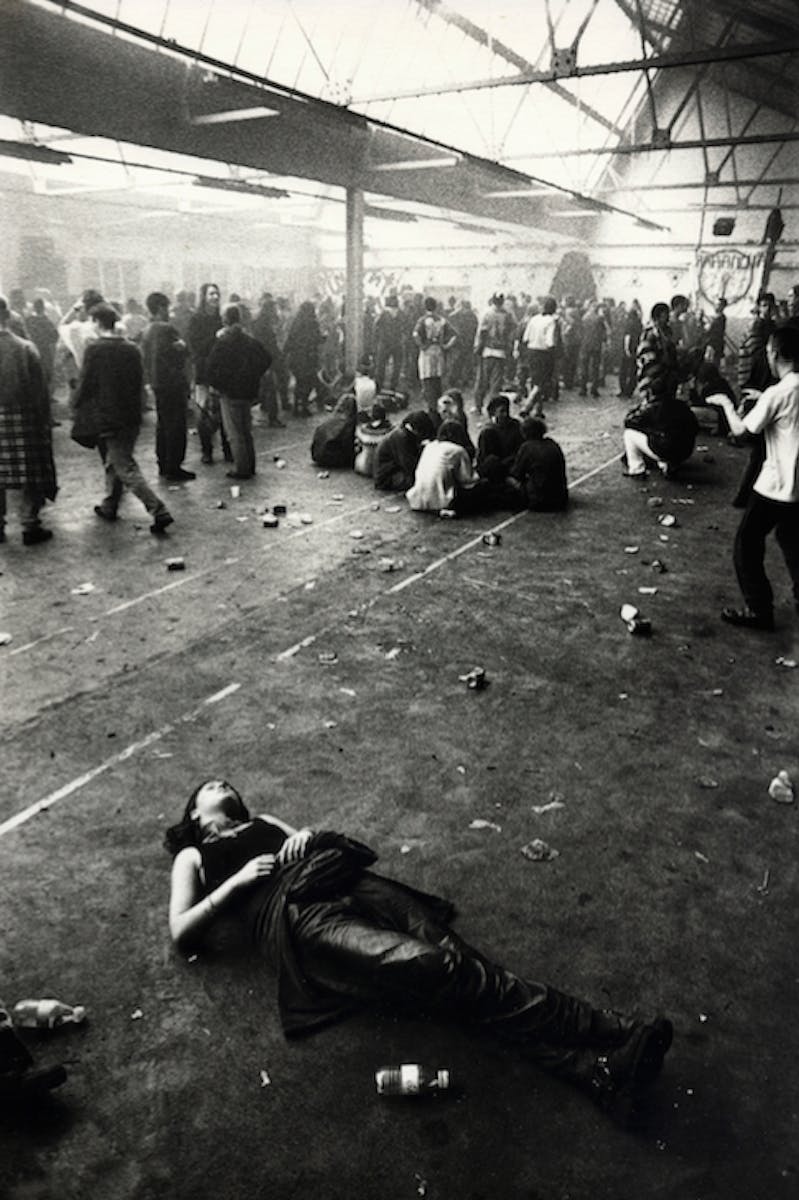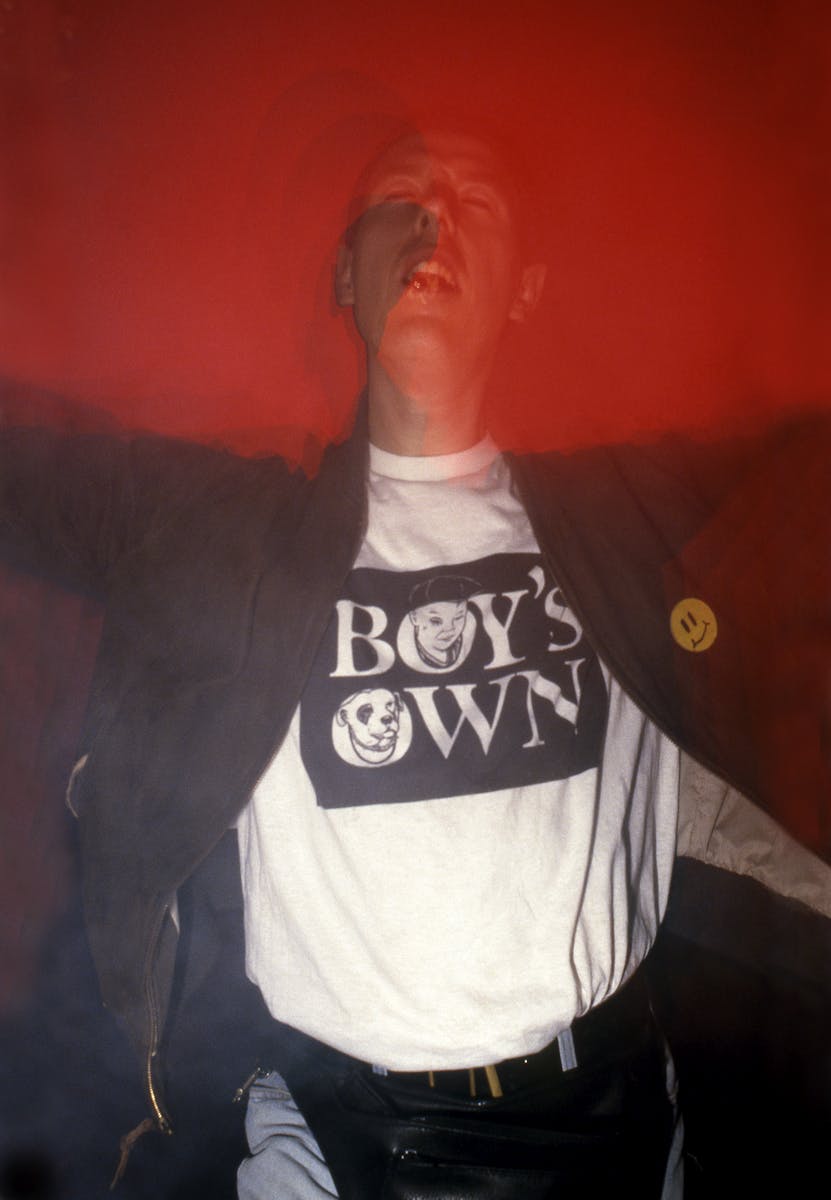 Life­time friend­ships were forged in loo queues, on long car jour­neys, or back at someone's house once the clubs had closed. Those years gave me a net­work of friends that extends around the globe.
We tried to cap­ture this in the pages of The Face. In 1986 I was one of the first writ­ers to cov­er the house scene emerg­ing in Chica­go, with DJ Frankie Knuck­les tak­ing me on a mem­o­rable tour of the city's under­ground clubs. As the ​'80s drew to a close I was edit­ing the mag­a­zine, and that huge burst of ener­gy in the UK gave us a new direc­tion, a new audi­ence, and end­less inspi­ra­tion – as well as a new gen­er­a­tion of pho­tog­ra­phers, styl­ists and writ­ers to col­lab­o­rate with.
The shock­waves were felt not just in mag­a­zines, clubs, music and fash­ion, but also in art, lit­er­a­ture, film. Pret­ty much everywhere.
What hap­pened was a joy­ful col­li­sion of new music and new tech­nol­o­gy – and of course a new­ly redis­cov­ered drug: MDMA. But it was also a reac­tion against the repres­sion of the ​'80s, of long grey years of aus­ter­i­ty, divi­sion, exclu­sion and blam­ing. Which all seems eeri­ly famil­iar right now.
Like Vin­ca Petersen, I hope the Sweet Har­mo­ny exhi­bi­tion edu­cates but also inspires. I have no idea if the next ener­gy explo­sion will come from clubs, or even from music. And it's right and prop­er that I don't have a clue. It's time for a new gen­er­a­tion to make some­thing sub­ver­sive of their own. So, over to you.
Sweet Har­mo­ny runs from 12 July — 14 Sep­tem­ber at London's Saatchi Gallery.
---