Then and Now: Black Britain through the eyes of Jeshi and Don Letts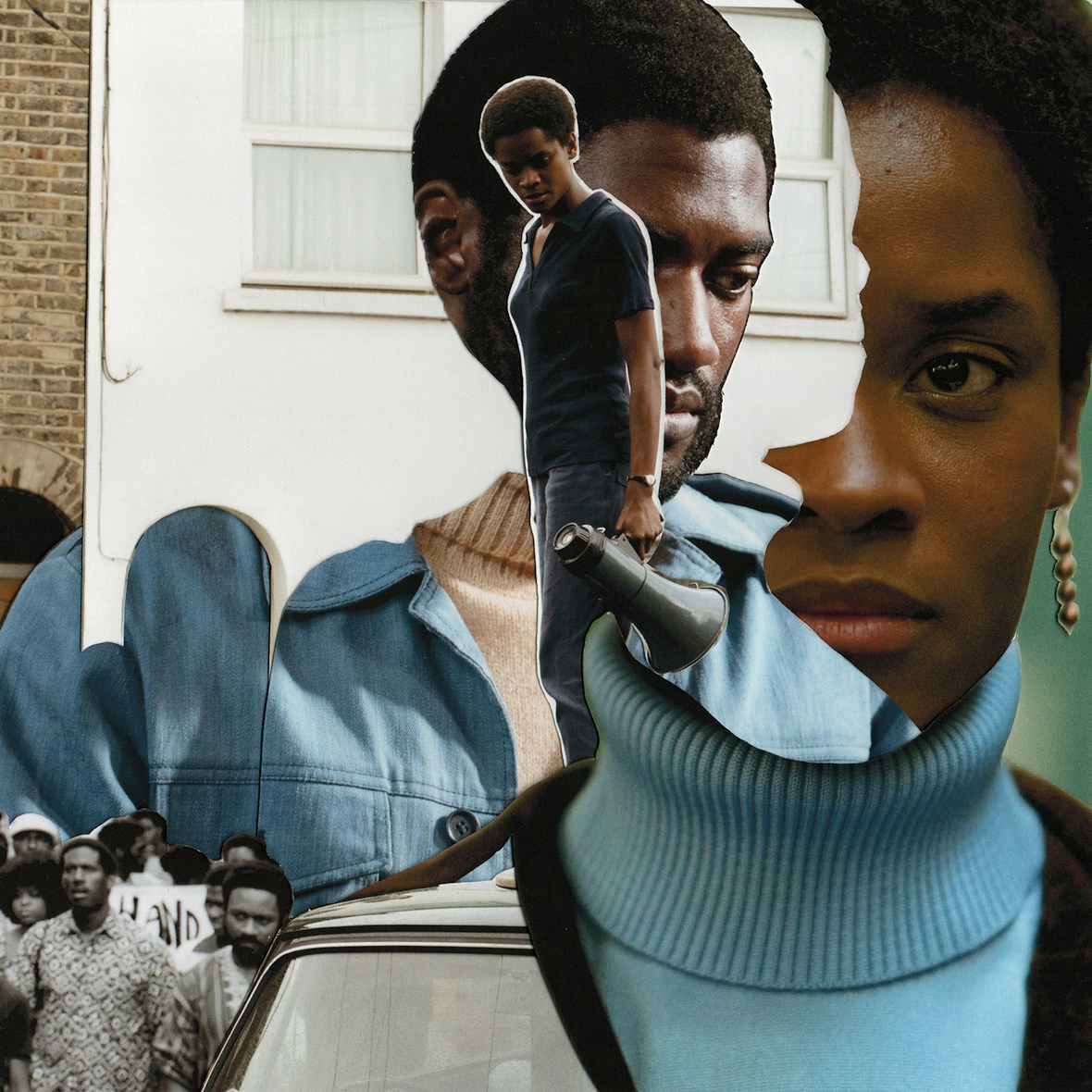 Partnering with the BBC to celebrate the launch of Steve McQueen's Small Axe anthology, THE FACE brings together filmmaker, DJ, and musician Don Letts and fast-rising rapper Jeshi. In conversation with Bridget Minamore, they explore the ins and outs of being Black men within music across generations.
Small Axe, Steve McQueen's new five-part film anthology telling the stories – four true and one imagined – of London's West Indian community between the ​'60s and the ​'80s takes its name from an African proverb popularised by Bob Marley and the Wailers in their 1973 song of the same name: ​"If you are the big tree, we are the small axe."
It's a reminder that even the smallest voice can challenge the status quo. But what is the status quo? And who is challenging it? In this series of intergenerational conversations, people at the forefront of Black British culture will explore the ins and outs of being Black in a Britain that can lift you up or cut your down – or both, at the same time.
Following the release of Small Axe's first film Mangrove – a celebration of Black beauty, music, love, friendship, joy family and food – we tackle the topic of music.
Over the past five decades, the sound of Britain – from the songs at the top of the charts to the tunes shared by pirate radio DJs – has obviously changed in myriad ways, big and small. But one thing has remained constant: the influence of multiple cultures on every genre, constantly rewiring and refreshing sounds across pop, dance, rock and beyond. Also constant: the role of Caribbean music and musicians in that vanguard of exciting musical change.

Here, THE FACE brings together filmmaker, DJ, and musician Don Letts and fast-rising rapper Jeshi in conversation with poet, critic and journalist Bridget Minamore to discuss their experiences at the centre of a music scene that continues to shift and change.

Bridget Minamore: I'm joined today by Don Letts and Jeshi to explore the ins and outs of being Black men in a music scene which continues to shift and change. We've all watched some of the Small Axe films. What did you think of the films? What did you see, and how did it connect?
Don Letts: I'll go first because I'm the oldest and the films perfectly document the era that I grew up in. It was a buzz hearing the soundtrack and seeing the detail. I was very deeply touched by the films because they were really close to my heart. I grew up with Darcus Howe, Linton Kwesi Johnson was a major inspiration, and Lover's Rock was my soundtrack for a certain period of time.
Bridget Minamore: How did the first film Mangrove connect with you, Jeshi?
Jeshi: Being my age, we all deal with issues still in day-to-day life. But when you look at the hardships in them times – having a restaurant and having police bursting in there everyday…
Don: You know what's really sad watching that for me? A lot of us took that for normal. It was just what we had to deal with. Back in those Mangrove days… There weren't no culturally enlightened policemen. It was the Wild West and trust me: we weren't the cowboys.
Jeshi: I dealt with similar things on probably a smaller scale in terms of stop and search, all that stuff. You deal with it so much that you don't actually think there's anything wrong with it. It's just normal life.
Don: I grew up with this shit as kind of normal because you figure you're in an alien country, right? And you got to kind of play by their rules. It was only when I got a little bit older, a little bit more educated, that I no longer felt like a second-class citizen.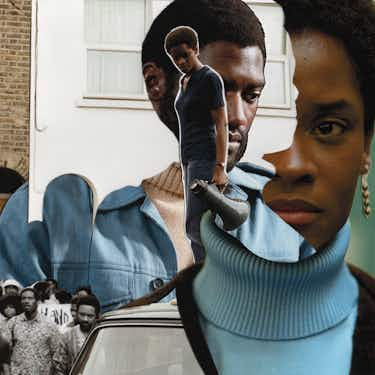 Listen now:

Then and Now: Black Britain through the eyes of Jeshi and Don Letts
After I watched Mangrove, all these feelings were brought back and the continuity of our trials and tribulations. Amongst all of that, we did still manage to find some joy, some happiness, some good times. I really liked the way that Lover's Rock counterbalanced the pain of Mangrove – even though if you stepped outside the blues dance, there was trouble on the streets, still. ​'Cause it seems like all documentaries and films about the Black experience for the most part are painful. And whilst they need to be said, and viewed, and listened to, and seen, we mustn't forget that is the sum total of our experience. There is joy in our experience as well.
Jeshi: It is true. I think a lot of the time when you see Black people in TV or movies, it's always about the hardship and the pain, which is a very important part of the story as we spoke on. But at the same time, as you said, there is a far more [nuanced] story than that.
Bridget: Both of you are creating art and putting it into the world. You're both Black. You're both British. Do you feel that tension to want to show joy as well as the pain and the struggle?
Don: It's got to do with what life throws at you, man. Creativity is a product of your environment. I think you create as you find yourself in a situation as the situation demands… In the ​'60s and ​'70s, we weren't allowed in the West End clubs. We had to create our own entertainment. We were forced into these situations where you had the sound system in the basement with the one red light bulb in the corner selling curry goat and drinking Red Stripe. They were serious hubs of communication and education because we're listening to these records, the sound systems a‑playing. And that's how we get to hear about man like Marcus Garvey. And that's how I go into Rastafarianism: through the sound system. They were major places of education, safety and communication.
Jeshi: People will always find ways to make their own space. Look now at the way people will turn any building into some massive squat party that's filled with a thousand kids. Because at the end of the day, a lot of people don't feel accepted… People are always going to rebel and find their own spaces.
Don: It was down at this club, The Roxy, that I realised it was by understanding our differences [that] brought us closer together. You call yourself Black British, British Black now right? Back in my day, we didn't know what that was. It was a really confusing concept. Black and British really didn't mean anything to me until about the late ​'80s. Before that, we were kind of running around like headless chickens. You know, we were kind of looking to Jamaica because we're out of Jamaica, but we're not really Jamaican. And then we're looking to America and again, the American experience is so very different to ours. It took a long time to be able to say: ​"Yeah, I'm Black and British." That means something.
Jeshi: I never really felt anything else. I've always felt British. I feel like I'm from London. I think [that] is the main, defining thing for me. I feel like a Black Londoner at the end of the day.
Don: People talk about the Windrush generation that came over and brought music, they brought food. And, yeah, we did that. But we also bought a fucking skilled workforce. People that helped build the infrastructure of this country. And I have to often point out to Black people that we weren't put on this earth to entertain the rest of the planet. Yeah, we're good at sports and music. That's because there was a period in our life [where] that was the only two ways that we were allowed to express ourselves, you know what I'm saying? Given access, we can do it all, man.
Jeshi: Growing up as Black, because you don't see a lot of us in popular culture, people feel [that] beyond music or football, being good at school or whatever, there's these limitations around what can be done as people.
Don: And that's that's down to education, man. I'm in the vinyl generation, right? Back in my day, no internet, no email, no social media, nuttin'. It's only music. Music was the only form of alternative information and inspiration – and reading! Books! You know, when James Brown was singing, ​"say it loud, I'm black and I'm proud", I'm picking up books by George Jackson and Bobby Seale and Eldridge Cleaver and getting myself educated.
Jeshi: The curriculum needs reworking, man.
Don Letts: We need to play our cards on the table. And I ain't looking for reparations or favours. I'm just looking for a level playing field. Just give us, everybody, a level playing field that we'll start like that. I'm good with that.
Bridget: How do we get to this new space where we go beyond thinking of the limitations of Black people?
Don Letts: Well, I don't really deal with messages. I'm not the postman. I just do my thing and hope that some of it resonates with people out there, and I think I feel comfortable that it's working for me. I might not get rich from it, but I know my work has meaning. And that makes me a rich man Rasta. I'm culturally rich.
Jeshi: I feel like time is the most important thing. All these things, like leaps and strides, take a while.
Don: Somebody once said to me: unfortunately, we have to work towards things we probably won't live to see. Which is a bit of a bastard. But what else are you going to do?
Bridget: Is there something you want to tell the other? Is that a lesson that you feel like you can teach?
Don: I got one for him. It's something I saw when I was a kid. It's metaphorical. There's this old gunslinger and the new gunslinger. And the new gunslinger, the kid, wanted some advice and the old boy said: ​"Draw fast, shoot straight and don't hit the bystanders."
Jeshi: I'll take that. It's interesting because just from speaking to you, I think you trump most of the preconceptions that people my age have about older people…
Don: Bredren, old ain't what it used to be any more than young is. I'm still alive and kicking, bredren! It's a beautiful thing.
Small Axe is streaming now on BBC iPlayer. Stay tuned for Lovers Rock (22nd November), Red White and Blue (29th November), Alex Wheatle (6th December) and Education (13th December)
Audio Production Front Ear