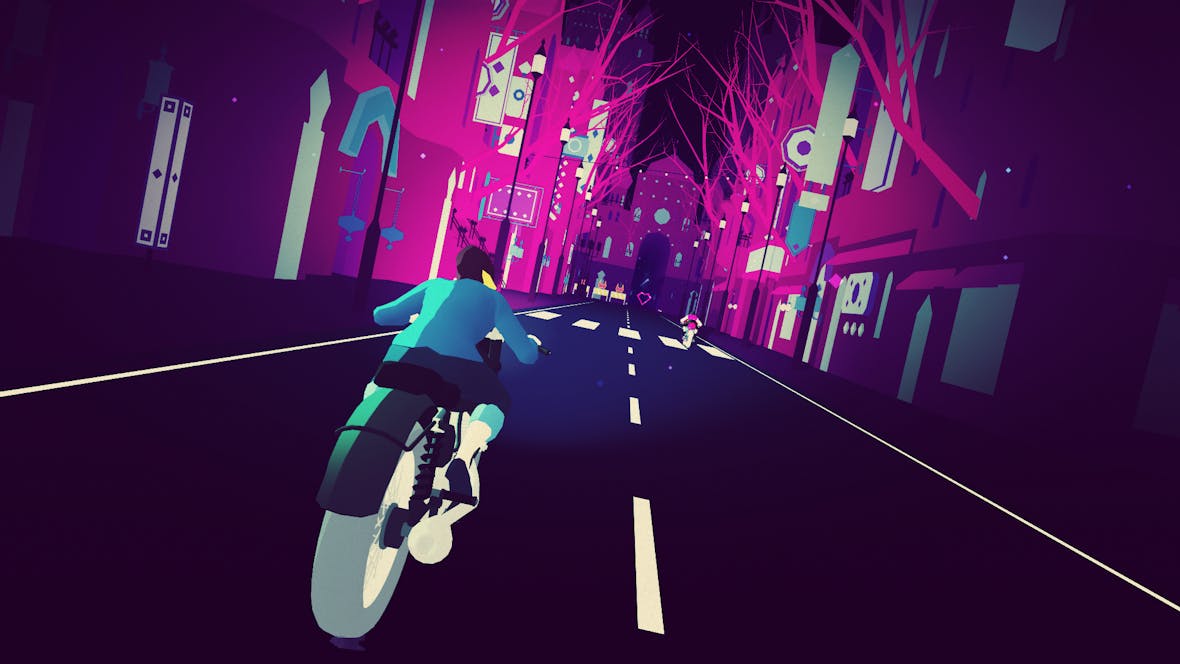 Some of history's great­est pop albums are video games
We call them ​"video games" but they'd be noth­ing with­out their audio. To reflect on 40 years of game devel­op­ment is to call to mind thou­sands of tunes and sound effects, from the bay­ing of air raid sirens in hor­ror game Silent Hill, to the buzzing of your ener­gy shield in Halo. Many of these com­po­si­tions and effects serve a prac­ti­cal role: in the orig­i­nal Super Mario games, for instance, the sound­track speeds up as the lev­el timer ticks down, nudg­ing the tardy play­er to get their skates on. Oth­ers play a part in the unfold­ing of a dra­ma: in BioWare's galaxy-strad­dling Mass Effect games, key rev­e­la­tions about the universe's ori­gins coin­cide with a poignant reprisal of the wist­ful main theme.
For all this, sound and music get short shrift in dis­cus­sions around games. This reflects the over-empha­sis on visu­al fideli­ty in mar­ket­ing, which has giv­en rise to a cot­tage indus­try of enthu­si­asts who comb screen­shots and trail­ers for the slight­est blem­ish. But it's also sim­ply because audio in gen­er­al eludes con­scious eval­u­a­tion, tap­ping direct­ly into your bod­i­ly chem­istry. You may not notice what it's doing to you till you stop lis­ten­ing. ​"So much of the feel of a game in your hands comes from sound," says Simon Fless­er, co-founder of Malmö, Swe­den-based stu­dio Simogo. ​"It's so sad when peo­ple turn it off."
"Just gen­er­al­ly, I find it very inspir­ing to look at oth­er types of media or expe­ri­ences for inspi­ra­tion, for both vibes and how they're struc­tured," he con­tin­ues. ​"But music has always been very specif­i­cal­ly relat­ed to our games. I think almost all of them have been born out of a vibe from a sin­gle song, even if [those songs] don't specif­i­cal­ly end up being an influ­ence on the actu­al music. The ini­tial idea of Say­onara Wild Hearts was real­ly born from hear­ing Lord Huron's World Ender, which is a song about an undead motor­cy­cle-rid­ing avenger."

Say­onara Wild Hearts is one of a grow­ing cadre of video games in which the music comes first, giv­ing pur­pose and life to every­thing else. Styled as a pop album, it fol­lows a masked woman, the Jok­er, as she bikes around a neon wire­frame king­dom, bat­tling rogue mem­bers of the Tarot's major arcana. The basics are easy to pick up – you switch lanes to gob­ble up lines of glow­ing hearts, and tap inputs on cue to unleash flips and kicks. Cours­ing through every­thing is the score, an ecsta­t­ic blend of pop and elec­tron­i­ca whose influ­ences include Car­ly Rae Jepsen, Char­li XCX and Phoebe Ryan.
Unlike in a rhythm-match­ing game such as the ven­er­a­ble Gui­tar Hero, you don't actu­al­ly play the music. Rather, you play with it, savour­ing the loose bond between each track, the move­ment of the cam­era, the fusil­lade of props and the fiz­zling colour palette. Reset after smash­ing into an obsta­cle and the sound­track will slow and fog, as though strug­gling back to its feet. ​"The lev­els most­ly flow with the songs and reflect their ener­gy while not being strict­ly tied to their rhythm," Fless­er explains.
Wild Hearts is like an album, he goes on, because ​"an album is sort of like a jour­ney". It encom­pass­es 20 vocal and instru­men­tal tracks, each tied to a lev­el yet most­ly writ­ten long before work on those lev­els began. ​"Some­times I'd have spe­cif­ic requests for Daniel Olsén [who wrote all the instru­men­tals and arranged and pro­duced the pop tracks] and Jonathan Eng [who wrote all the pop tracks] like ​'I need a slow bal­lad-type thing for this type of lev­el'. The instru­men­tal tracks have been a lit­tle more flex­i­ble, and Daniel has tweaked and changed those songs as I designed the levels."
Wild Hearts doesn't bor­row direct­ly from any game, but the idea of a ​"video game album" has plen­ty of prece­dents. One of them is iPad adven­ture Super­broth­ers EP: Sword & Sworcery, a homage to Nintendo's Zel­da fan­ta­sy series in which the for­mal con­straints of a music record shape the very geog­ra­phy and mythol­o­gy. A phono­graph disc spins in the sky, allow­ing you to scrub the theme song back and forth with a fin­ger. Flip the disc dur­ing your trav­els, and you'll dis­cov­er a ​"B-side" alter­nate dimen­sion where the game's com­pos­er, Jim Guthrie, is host­ing a concert.
Else­where there's the tur­bu­lent and ter­ri­fy­ing Thumper, one part Kafka's Meta­mor­pho­sis to one part noise rock marathon. A col­lab­o­ra­tion between Light­ning Bolt bassist Bri­an Gib­son and pro­gram­mer Marc Flury, it sees you fly­ing a sil­ver bee­tle through a cos­mic abyss, screech­ing along curves and smash­ing pock­ets of ener­gy as the per­cus­sion dictates.
If the curi­ous sub­genre of the video game album has a patron saint it's sure­ly Tet­suya Mizuguchi, CEO of Enhance, Inc and cre­ator of 2001's Rez – a shoot ​'em up in which to shoot is also to add to a shift­ing elec­tron­ic score. Inspired by the con­cept of synaes­the­sia, the game turns fol­low­ing the tune into a ques­tion of evo­lu­tion, your avatar assum­ing human form (pro­vid­ing you evade dam­age) as the score swells in com­plex­i­ty. ​"Sound and music are such big ele­ments of the chem­istry in game­play for us," Mizuguchi observes. ​"Each moment, each action, every time you do or add some­thing, you should be able to feel it as sound. That con­tin­u­ing process of mak­ing the music, makes the story."
Mizuguchi's most recent project is Tetris Effect, a remake of the clas­sic block-slid­ing puz­zler which invokes the phe­nom­e­non of the same name. As with shoot­ing in Rez, shift­ing, rotat­ing or drop­ping blocks in Tetris Effect alters both the score and the accom­pa­ny­ing visu­al effects. A ​"Zone" fea­ture allows you to freeze time and queue up sev­er­al lines of blocks for demo­li­tion at once, jolt­ing the track into over­drive as though wip­ing a palm across a mix­ing deck. In the process, hand­fuls of star­dust coa­lesce into whales, flow­ers pulse like snare drums and hiero­glyphs burst into flame.
The game's music has a bear­ing on dif­fi­cul­ty: its 30-track ​"Jour­ney" mode doesn't mere­ly increase the chal­lenge as it goes, but varies the inten­si­ty along with the music. All of which is the result of day-to-day test­ing and open dis­cus­sion between design­ers, pro­gram­mers and Hydel­ic, the game's BAF­TA-win­ning com­posers (find an inter­view with them here). ​"It was very impor­tant to keep tun­ing," Mizuguchi adds. ​"If we change the sounds even a lit­tle bit, you'll get a dif­fer­ent feel­ing. All ele­ments add to the chem­istry. It's a very hard process."
Some­times dis­par­aged as shal­low puz­zlers, Mizuguchi's games are out­liers in an indus­try that pri­ori­tis­es real­ist sim­u­la­tions and fan­tasies of com­bat and mil­i­tary adven­ture. He admits to a cer­tain frus­tra­tion with the label ​"video game", com­ment­ing that ​"it's hard to define myself as a game cre­ator or a game design­er." But Mizuguchi also feels that the con­cept of the video game is expand­ing, enter­ing a broad­er frame­work of appre­ci­a­tion, thanks not least to devel­op­ers who bor­row open­ly from oth­er art­forms. If every album is a jour­ney, as Simon Fless­er puts it, then the video game album is a jour­ney beyond the videogame itself.
---