Strap in: capturing Japan's motorcycle gangs and flashy Italian car culture
Federico Radaelli and Toni Brugnoli's photobook, F.R.T.B., documents highly customised motor vehicle communities on opposite sides of the world – and they have more in common than you might think.

When photographers Federico Radaelli and Toni Brugnoli first met in the summer of 2020, they bonded over their shared hometown of Milan, Italy, and a passion for motorbikes and cars. After swapping advice about spare parts and stories of capturing die-hard biker gangs and boy racers, they felt compelled to collaborate on a photobook chronicling just that: electrifying underground motor vehicle scenes across Japan and Italy.
Due for release on 9th March, F.R.T.B. marries Radaelli and Brugnoli's raw and instinctive approach to image-making. Radaelli took the bulk of his photographs in 2018 while he was living in Japan, a period over which he became entranced by the Bōsōzoku, a boisterous biker gang that gained a cult following from Japanese teens throughout the ​'80s and ​'90s.
After befriending some of its members, Radaelli embarked on a journey to revisit the Bōsōzoku to showcase the crew in its contemporary iteration. ​"It was incredible to see all these people together, driving around on their heavily customised motorbikes," he explains.
"Each one feels like an expression of that person. So much time, effort and money is put in to cultivate this hobby and they're part of a real community, which is rare these days. People now tend to hang out in a much more digital way."

Meanwhile, Brugnoli's work concentrates on the European side of the subculture, with photographs taken in the suburbs of Milan in 2019. He describes them as ​"research into the aesthetics of car tuning and the world of race car drifting," and notes that while his and Radaelli's work documents ​"two diametrically opposite cultures, they find a common point in their desire for rebellion".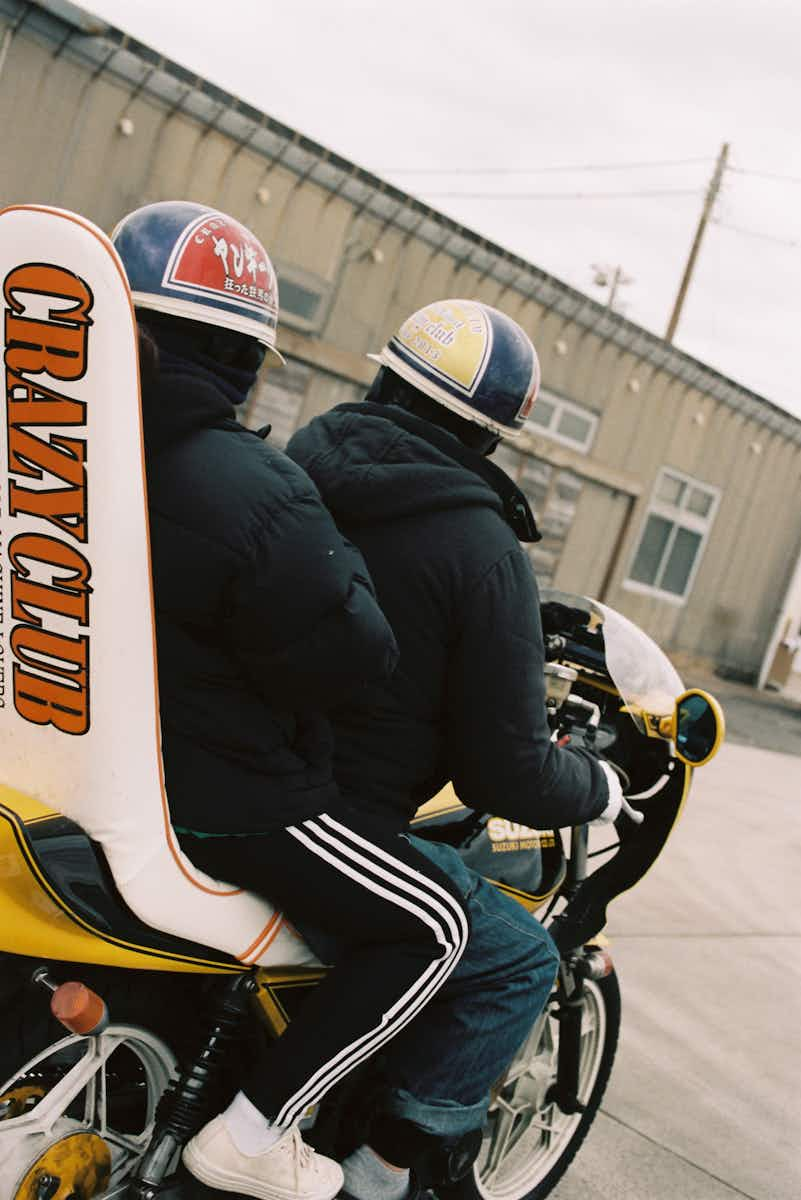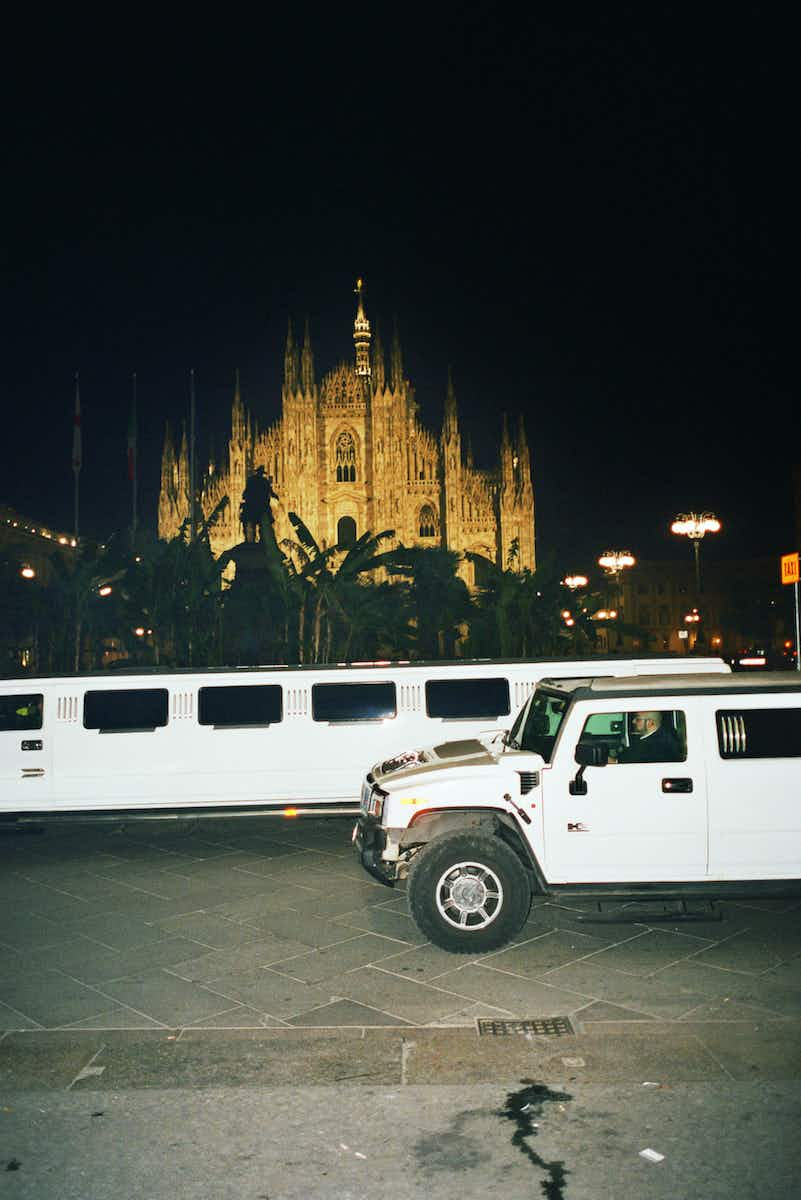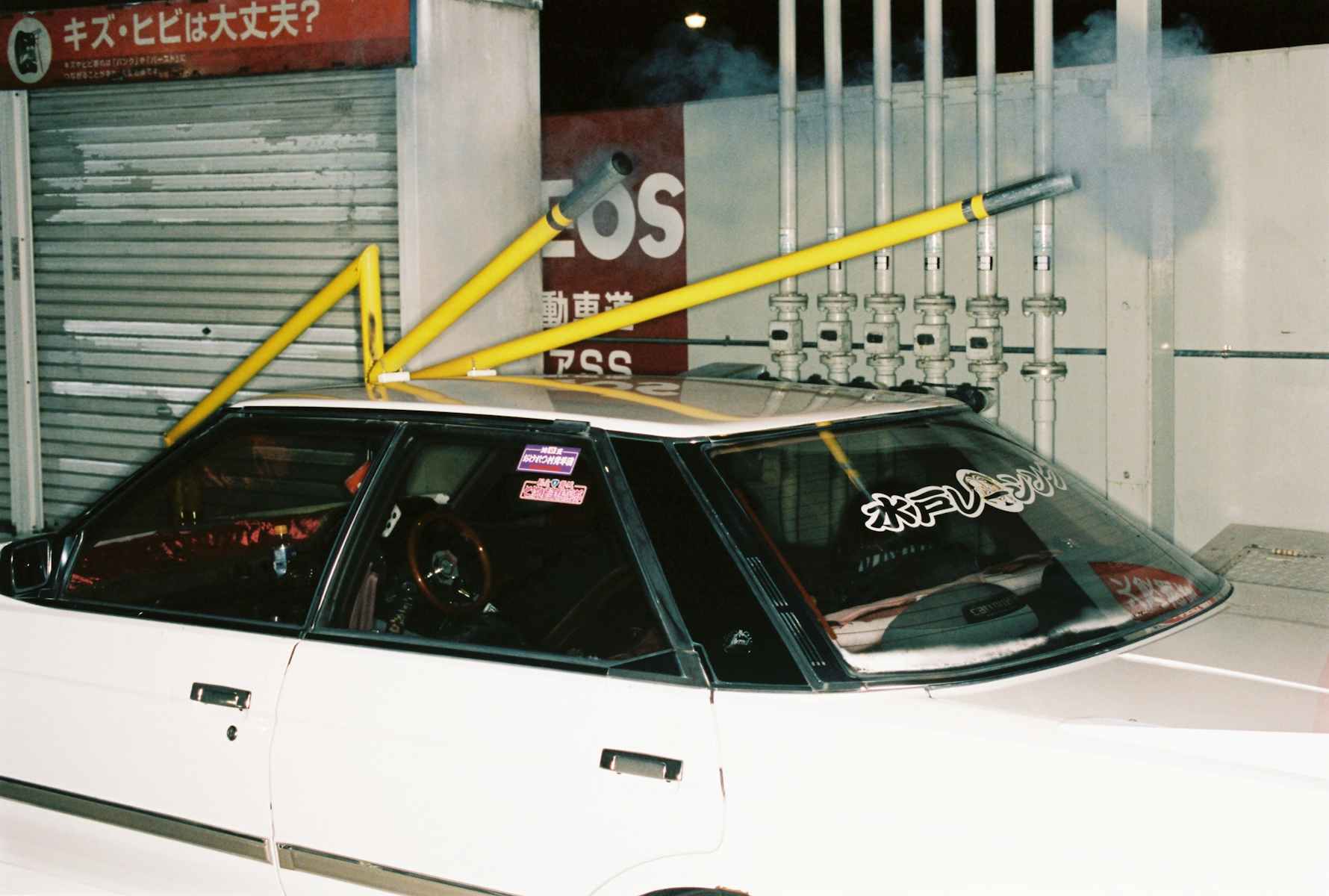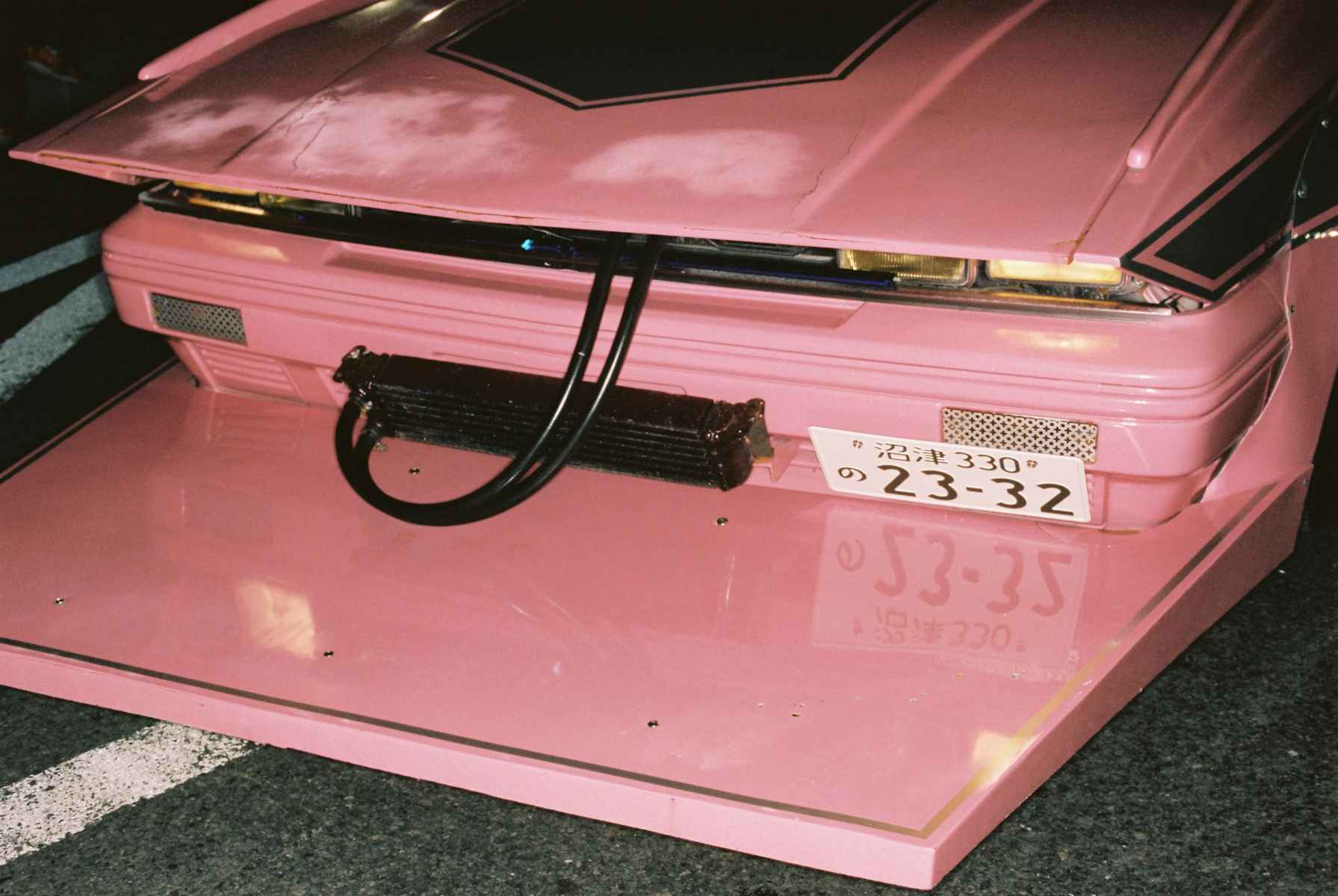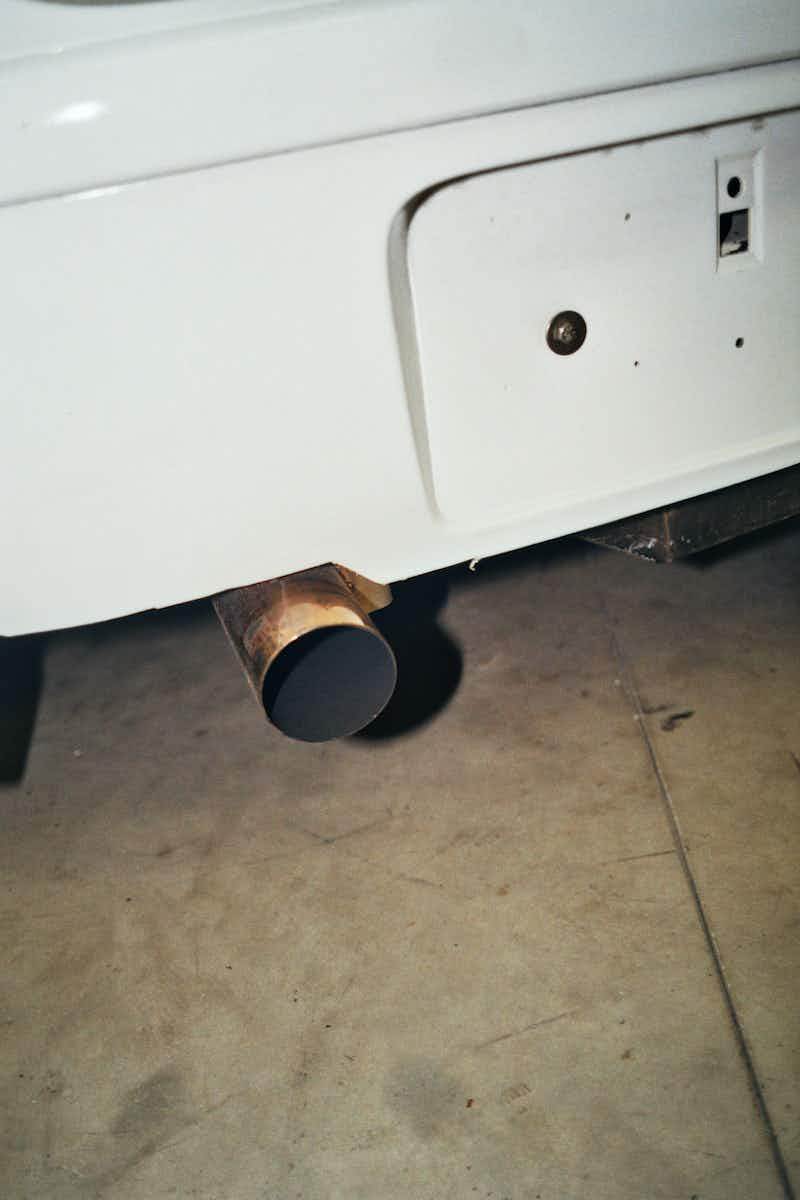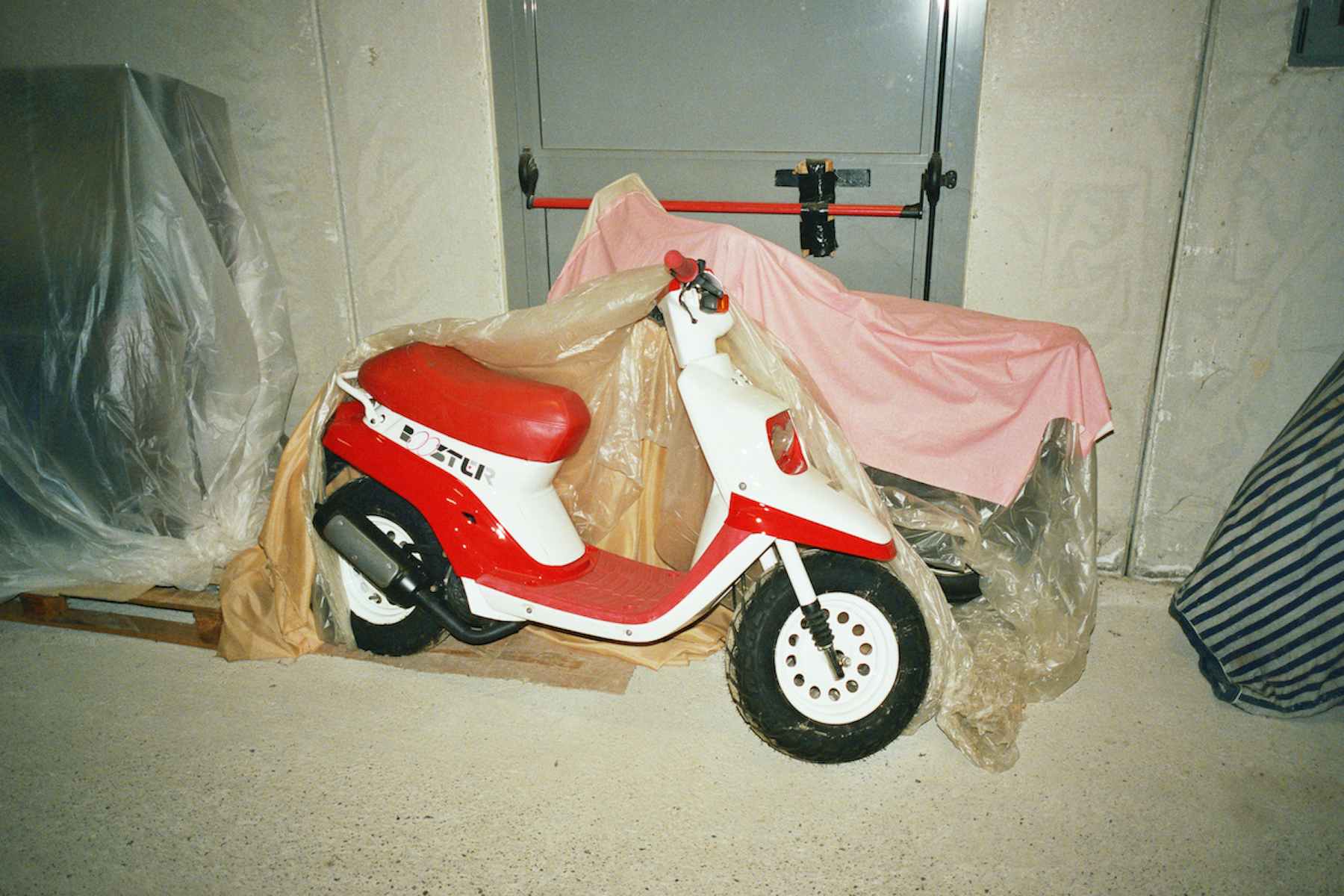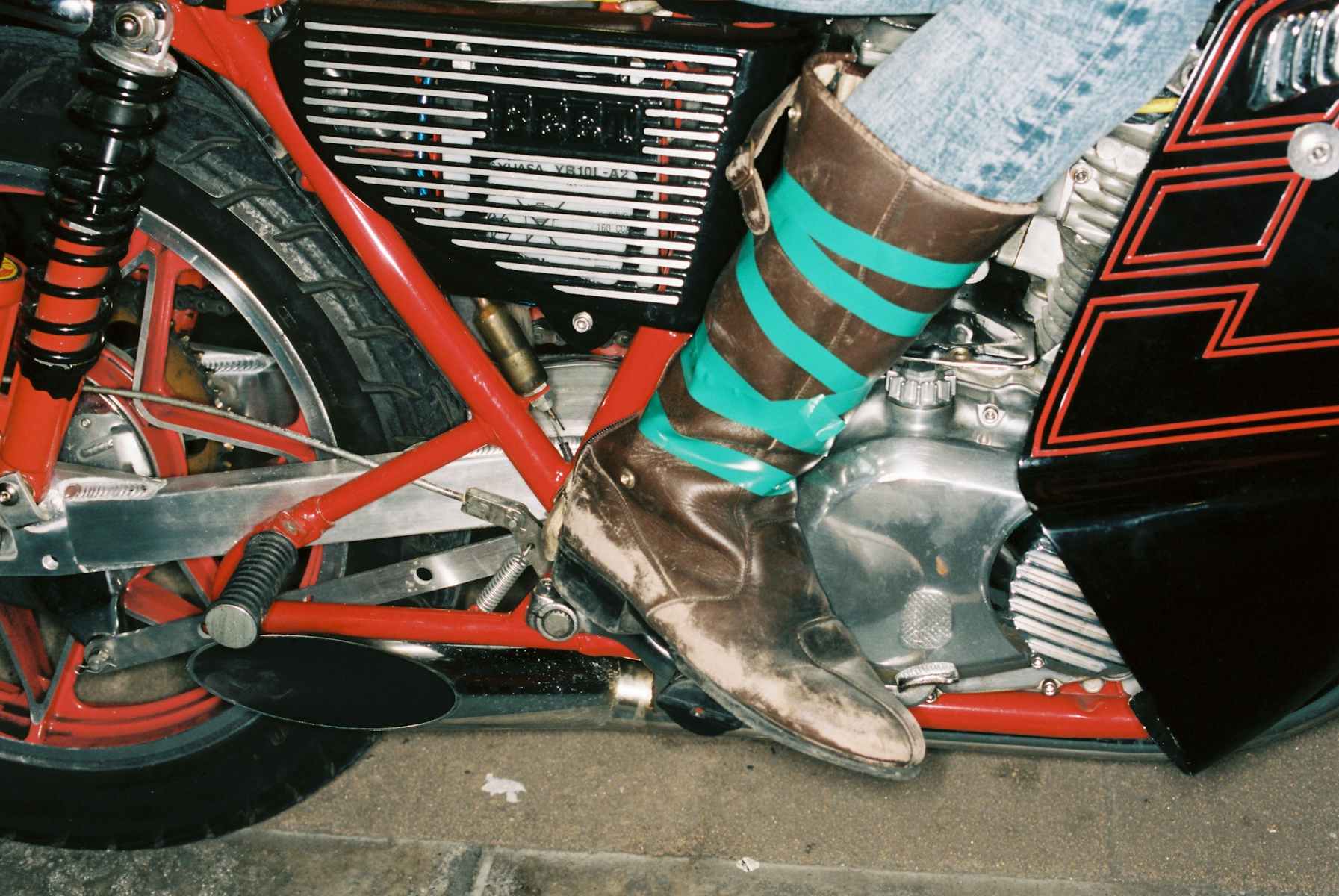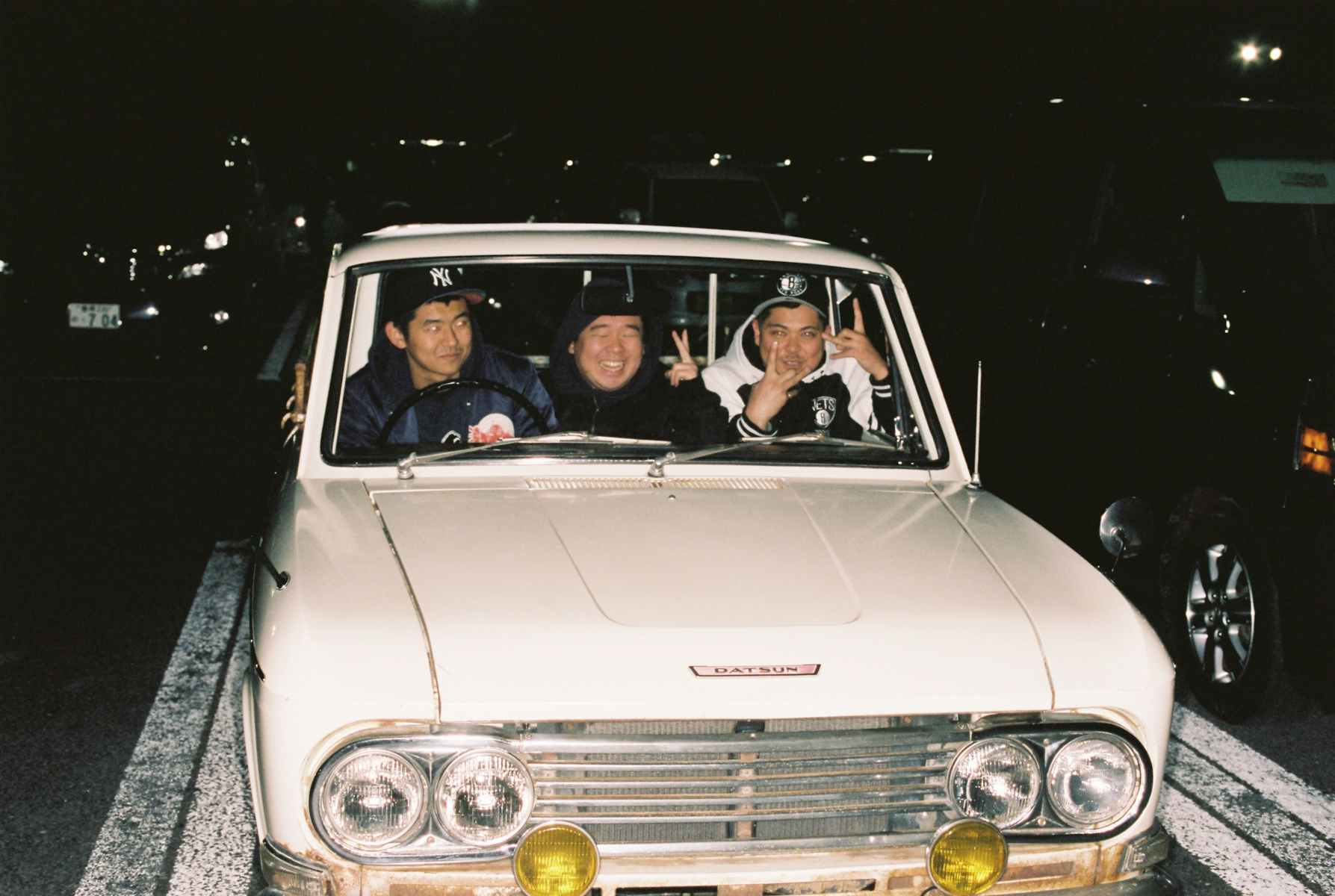 Their respective photo styles complement each other, snapping everything from lux stretch Hummers to old bangers decorated with salacious bumper stickers, proving that highly customised motor vehicles are a big deal on both sides of the world.

One car boasts a DIY exhaust pipe that crisscrosses over its roof, black smoke billowing in the air. Others are painted a blinding neon green or dazzling turquoise, as the pair capture the idiosyncratic details that make each machine so absorbing: a seat belt stuck in a car door, a calligraphic ​"YOU ARE MY DESTINY" plastered across hot pink motorcycle handlebars, or a ripped manga character spray-painted onto a fuel tank.


But for all the striking visuals, what really attracts Radaelli to motorbikes is the sense of pure freedom they elicit. ​"I've felt this way since I was a kid," he says. ​"When you're riding one, you feel detached and disconnected from everything. There's something calming about looking after this machine, every part needs to run perfectly. You need to understand what goes where, what could be improved… It's introspective, in a way."
Over time, Radaelli was able to gain some of the Bōsōzoku gang members' trust. In 2019, he was invited to photograph one of the biggest car gatherings of the year, The Eve. The whole crew congregated throughout petrol stations near Mount Fuji, in preparation for an exhilarating night of riding hard until sunrise.
"It's a very secretive event," Radaelli adds, ​"and no one knows when it will happen until the last second to prevent police from putting out roadblocks." Over the years, the Bōsōzoku has shed the violent stigma that once surrounded them. Now, a nostalgic, intergenerational appeal allows its members to enjoy a sense of rebellion and freedom in a more quiet, peaceful way.

More like this