Cobra Kai's Tanner Buchanan: ​

"

I don't feel pressure to look like Chris Hemsworth"

The ass-kicking Robby Keene in the Karate Kid spinoff on just how physically taxing it is to make an on-screen fight look seamless and the pressure of buffing up.
In Cobra Kai​'s first month on Netflix, the show had upwards of 6.2 billion minutes watched, planting a stake as the number one most popular show on the streaming service. It's redundant to underline this feat, but that would equate to nearly every single human on Planet Earth having watched a solitary minute of the series. The Karate Kid spinoff's first two seasons had previously aired on YouTube Red, where it received critical acclaim and was Emmy-nominated – but lacked a major fanbase. Then it moved to Netflix in August of last year, where demand for the series grew 110 per cent as viewers discovered it.
Season three, which debuted on the streaming service New Year's Day, has already reinstalled Cobra Kai in the highest spot in its Top 10 ranking, crane-kicking the wildly popular period drama Bridgerton to number two.
"I'm not a huge social media person," Tanner Buchanan, who plays the troubled hellraiser Robby Keene on the series, tells me over a recent Zoom call. His posts are few and far between, and mostly serve to promote his latest project. ​"I had less than 100,000 followers [on Instagram]. And then it felt like within a week [after Cobra Kai hit Netflix] I had 500,000, which came out of nowhere. I was like, ​'Oh, people are really, really watching this."
Buchanan grew up in Ohio and was discovered by talent agents at a dance competition in New York at the age of nine and a half. ​"They were like, ​'Hey, have you ever tried acting?' Because I had big glasses and big buck teeth and what they like to call a ​'character look'. It's a nice way of putting that you're kind of funny looking," he says with a laugh. His mother, then unhappy in her job, decided to quit and take Buchanan out to Los Angeles for six months to see if he could funnel his nerdy charm into an acting career.
"We got here and didn't realise that California doesn't supply you with anything when you rent a place. So we didn't have a refrigerator for a week. We didn't have furniture for like a week and a half. We were sleeping on the floor," Buchanan explains. ​"And my mom was also scared to go anywhere [outside of] a one block radius. So the closest place we had for food was Carl's Jr. That's the only place we would go for about two weeks straight."

Within the first three months, he'd booked three national commercials and has remained in the acting hotbed of Hollywood ever since. And for those wondering, ​"To this day, I still have not eaten at Carl's Jr."
At the start of the new season of Cobra Kai, Miguel (Xolo Maridueña) is in a coma and in recovery after Keene kicked him off of a twenty-foot high balcony at the end of season two. Keene is on the lam, trying to shirk the consequences by escaping town in a stolen ​'93 Dodge Caravan. Buchanan, who describes an ideal childhood, has never run away from home ("I realised I probably would be better off just staying," he says). To understand Keene's darker influences and skewed motives, however, he looked elsewhere for inspiration.
"The Internet is a wonderful thing. I'm so happy it exists because that's basically where I went," he says. It was particularly helpful in understanding what abandonment must feel like, or how it feels to have a parent who deals with addiction.
"The biggest struggle for me was trying to figure out what someone is feeling when they are abandoned. I did some [specific] research on people that had upbringings where their parents were on drugs, because technically my mom comes back in one scene in season two to grab pills. So she obviously needs to go to rehab."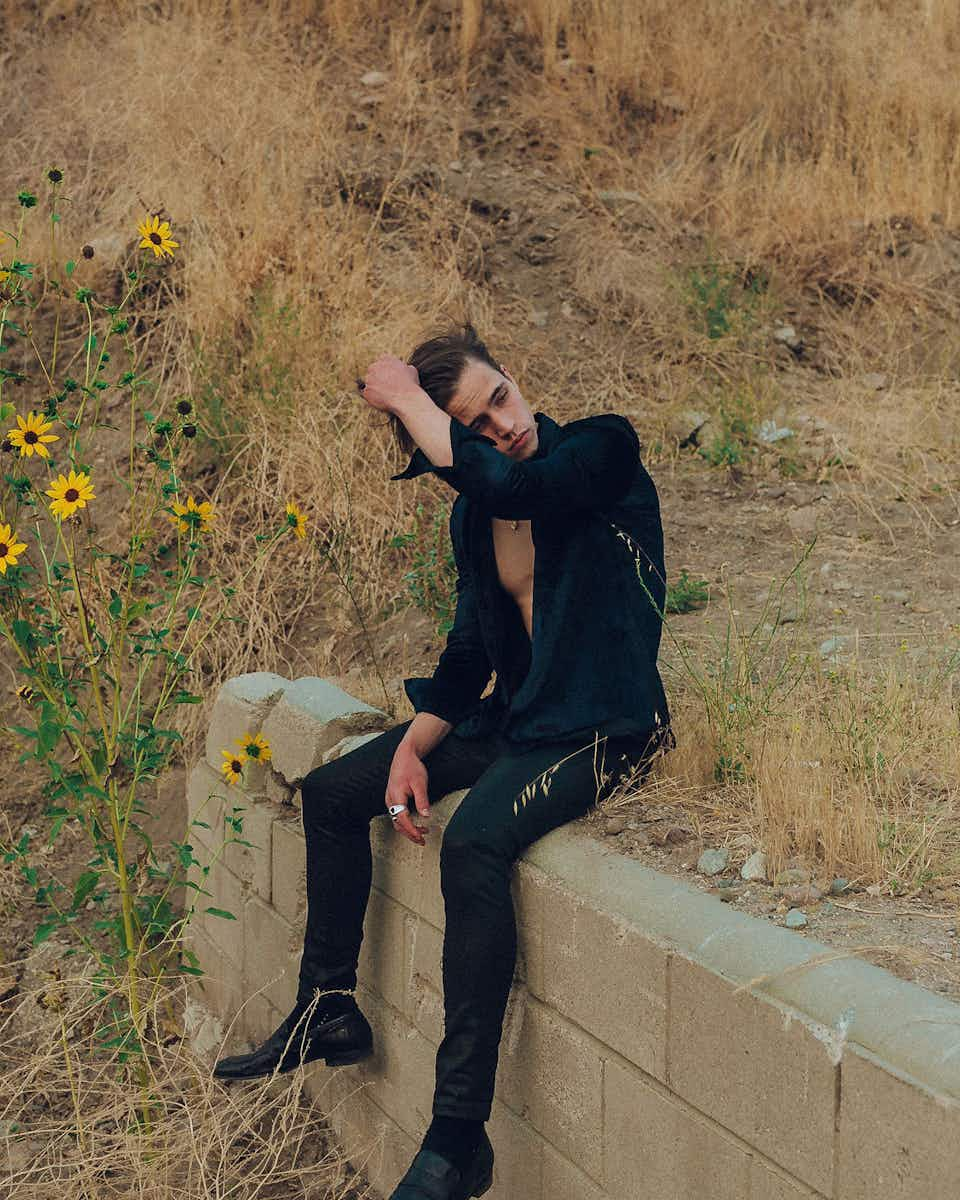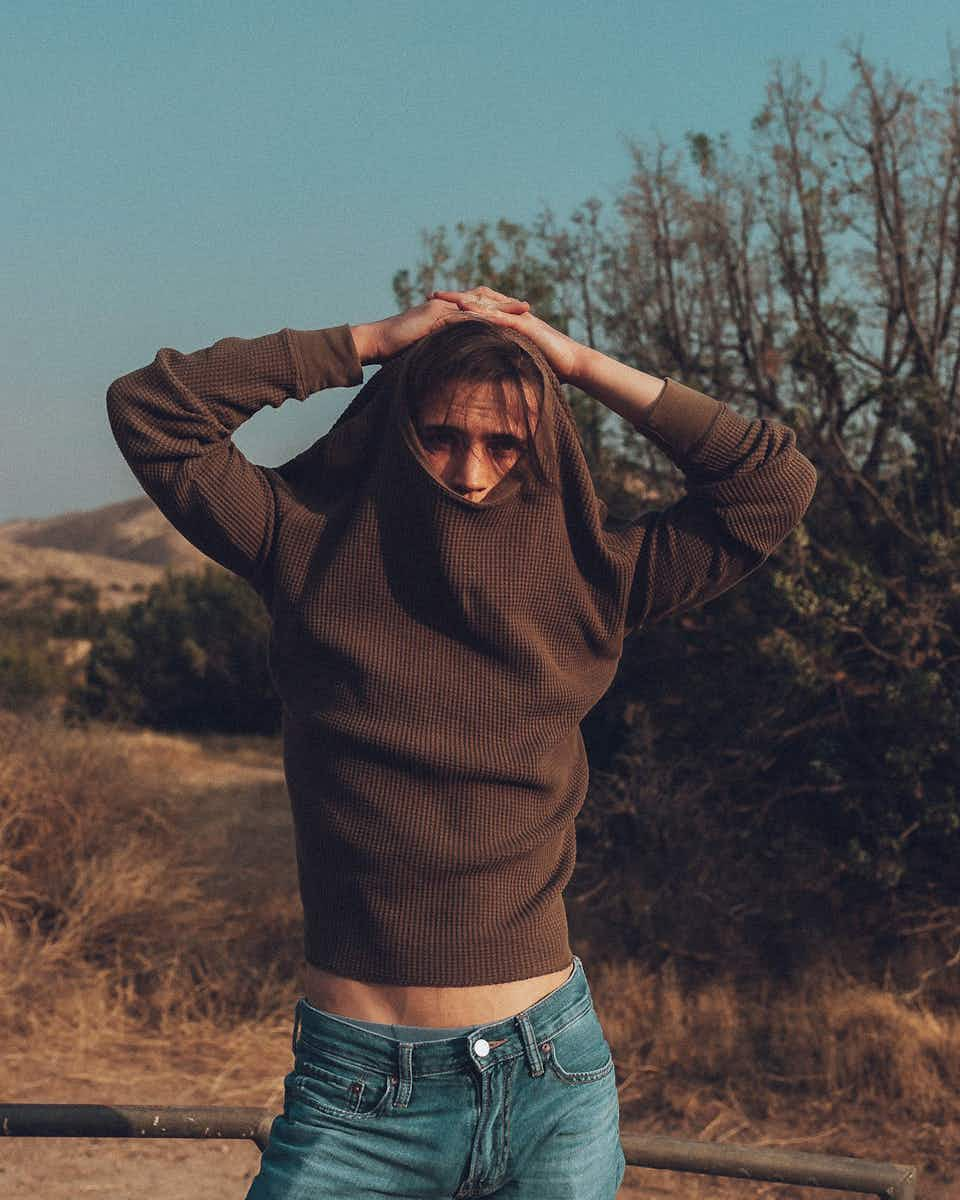 Along with all of the cast, Buchanan had to learn specially choreographed fight scenes, but there is one in particular that he can't wait for fans to see. Much of this season is – as many fans have guessed – dedicated to Keene doing hard time. ​"I had the opportunity to do something specifically in juvie," he says, hinting at a massive clash between Keene and the other prisoners.
Watching Keene trade blows with his enemies, it seems effortless. But throwing punches and roundhouse kicks, while fun, is physically taxing to pull off seamlessly. ​"When you get into the fighting, it's hard because you're working physically and mentally to understand the choreography, but also trying to act at the same time and look like you're fighting, but you're pulling your punches and making sure that you're not actually hurting the person," Buchanan explains. ​"So it almost feels harder than what I would assume a real fight is because you do it over and over and over and over and over again to make sure that it looks just right."
While his Instagram comments are testament that he's come a long way from the ​"funny looking" toothy dancer he was, there is also the added – and unspoken – pressure to have a good body when the shirt comes off. For Buchanan, that's not an issue. ​"I don't feel pressure to look like a superhero or like Chris Hemsworth. I mean, he is in phenomenal shape, but it's not a priority for me."

In the past few months, the actor has been hard at work on the set of Mark Waters' He's All That, a gender-swapped remake of the 1999 pariah-to-prom queen makeover dramedy She's All That. He plays the lead opposite ​"bad bleep" Addison Rae, the TikTok creator and makeup scion, in her first onscreen role. ​"I only recently figured out why that [nickname] is a thing," he says, laughing.
"[Addison] has worked really, really hard," he says of sharing screen time with the newcomer. ​"We did rehearsals for about a month before we even started shooting, just going through the script and talking about it and reading through lines."
"She came in with a lot of confidence, which is what you need in this business, because if you don't have confidence it's just not going to work. She put in the work. And as we've been shooting, she's put in all those long hours. She really seems like a pro, like she's been doing it for years. So it's been great to work with her and play in the scenes and come up with different different ways of doing things."
It was announced that Rachael Leigh Cook, who played falafel-hat wearing weirdo Laney Boggs in the original, would return for the remake. What Buchanan refuses to reveal, however, is whether the falafel hat will come back with her. ​"They might have sent out some new pages [of the script] the other day, but I haven't looked to see if that's making a comeback!"
As for his future plans, he has yet to wrap production on He's All That, but with its outstanding performance, it's a sure bet Cobra Kai will be renewed for a fourth season in the swift thwack of a karate chop.
Cobra Kai is available now on Netflix

More like this