The Tez O'Clock Show sticks two fingers up at political correctness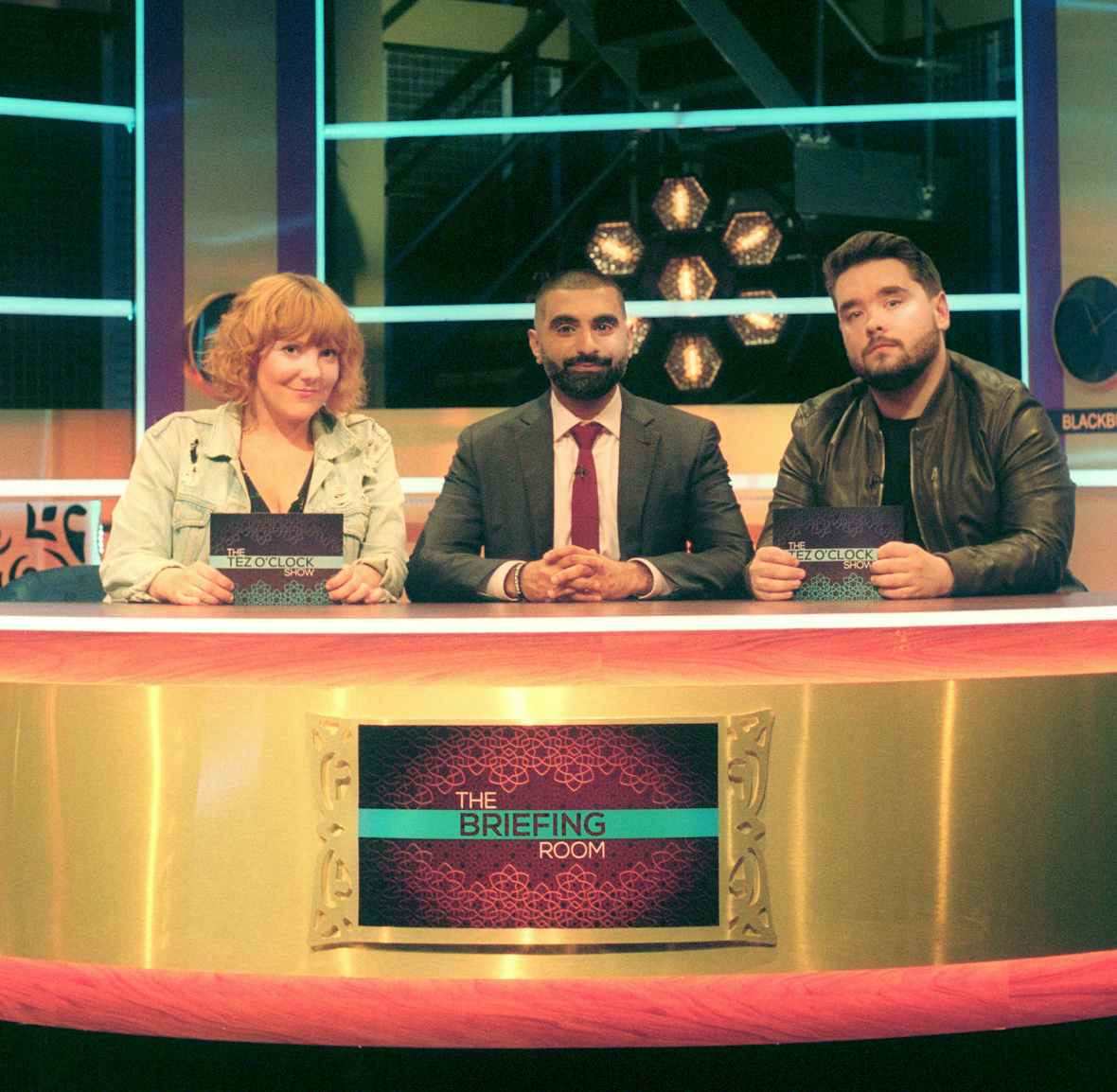 A brown comedian fills Channel 4's prime comedy slot! Could the next wave of British Asians since Bend It Like Beckham be hitting our screens?
Last week Boris Johnson was announced as our (unelected) Prime Minister. You know, the one who compared Muslim women to letterboxes. A dark day. It's fair to say that Londoners live in a liberal bubble, but this was a shock that reverberated throughout the nation. He's been called Britain's answer to Trump – an adult baby with shit hair in the pockets of the establishment – and now he's leading our country. But while many heaved an uncertain sigh, one left-aligning man sat silently grinning to himself.
"Our first [day of] recording was the day we got a new prime minister, so this show couldn't be more timely. I'm profiting off the misfortune of our country for my satire. I feel dirty!" says Tez Ilyas, the day after filming the very first episode of The Tez O'Clock Show – a topical one-hour satire show running for three weeks on Channel 4, covering current affairs and politics through sketches, light-hearted chat and interviews.
For a comedian who's more at home on stage, this is scary new territory. TV is a different ball game and as I sat watching the show's production at the mammoth dock10 studio in Manchester's oddly futuristic MediaCity, I quickly realise the intensity of filming an hour-long show.
Several giant cameras, a restless audience hungry for laughs and stretches of filming that last upwards of four hours. Then, of course, the pressure of having your Very Own TV Show. With your literal name in the title. ​"Initially I thought it'd be a 30-minute show," says Tez. ​"Turned out they wanted an hour. That's a long time!" And who can blame him for feeling this way? He may be stood in front of an audience, but we're cued to laugh as furiously as we can. His harshest critics are sat on their asses at home. And if Gogglebox is anything to go by, we're a critical nation.

Easing the pressure are the right-hands enlisted by Tez: comedians Sindhu Vee, Sophie Wilan, Adam Rowe and Guz Khan who provide support during the show's sketch segments, as well as allowing for some playful back-and-forth for Tez. ​"They were all my first choice. I thought about who'd be good to go on tour with and wouldn't get overruled by the other person," he explains. It's a noticeable dynamic throughout filming and rather than competing for laughs they work as a team. Joining as the first guest was ​"absolutely incredible" comedy veteran John Bishop, who took it upon himself to warm up the crowd with a quick stand-up before filming kicked off, and even sent Tez a text the next day to tell him how much he enjoyed the show.
While this may be new territory for Tez, it's new territory for British TV, too. He is a Muslim man from Blackburn. His accent is in no way watered down, instead retaining that hurried, slightly jumbled dialect commonly associated with working-class Asian lads up North. His jokes are unapologetically offensive. He rips the shit out of politicians, his own religion and regularly points out the warped mentality of Islamophobes. More than anything, though, he holds a mirror up to society. ​"I love the stuff that challenges me and makes me think a little bit," he says. ​"Nothing I've said on stage I would apologise for. If people need explaining I could have a conversation, but that shit is tiring."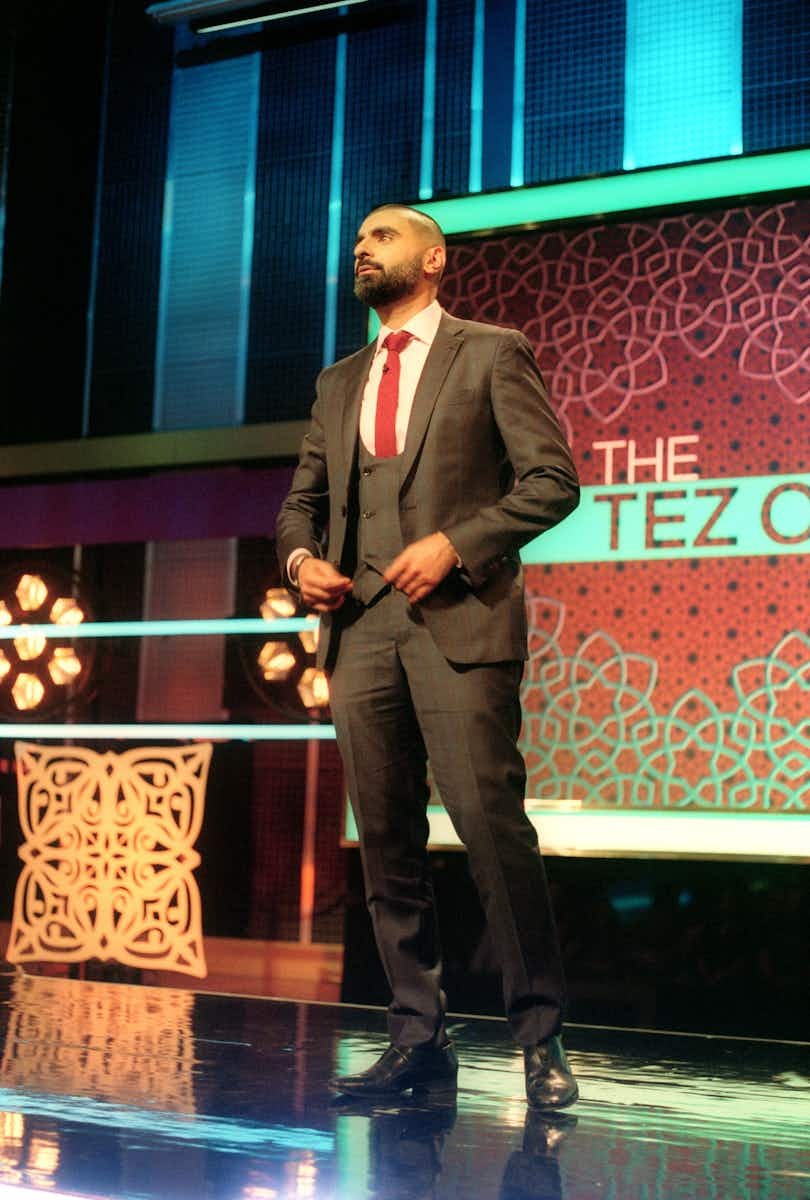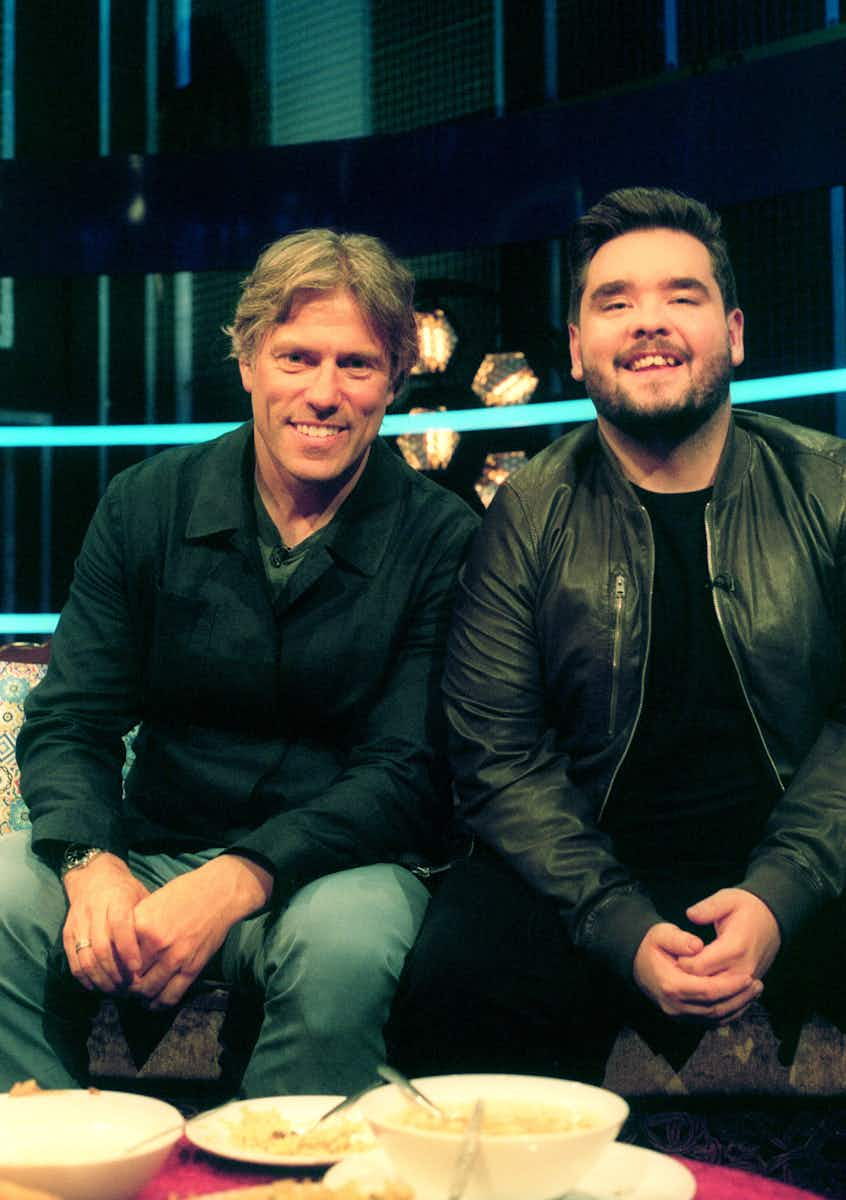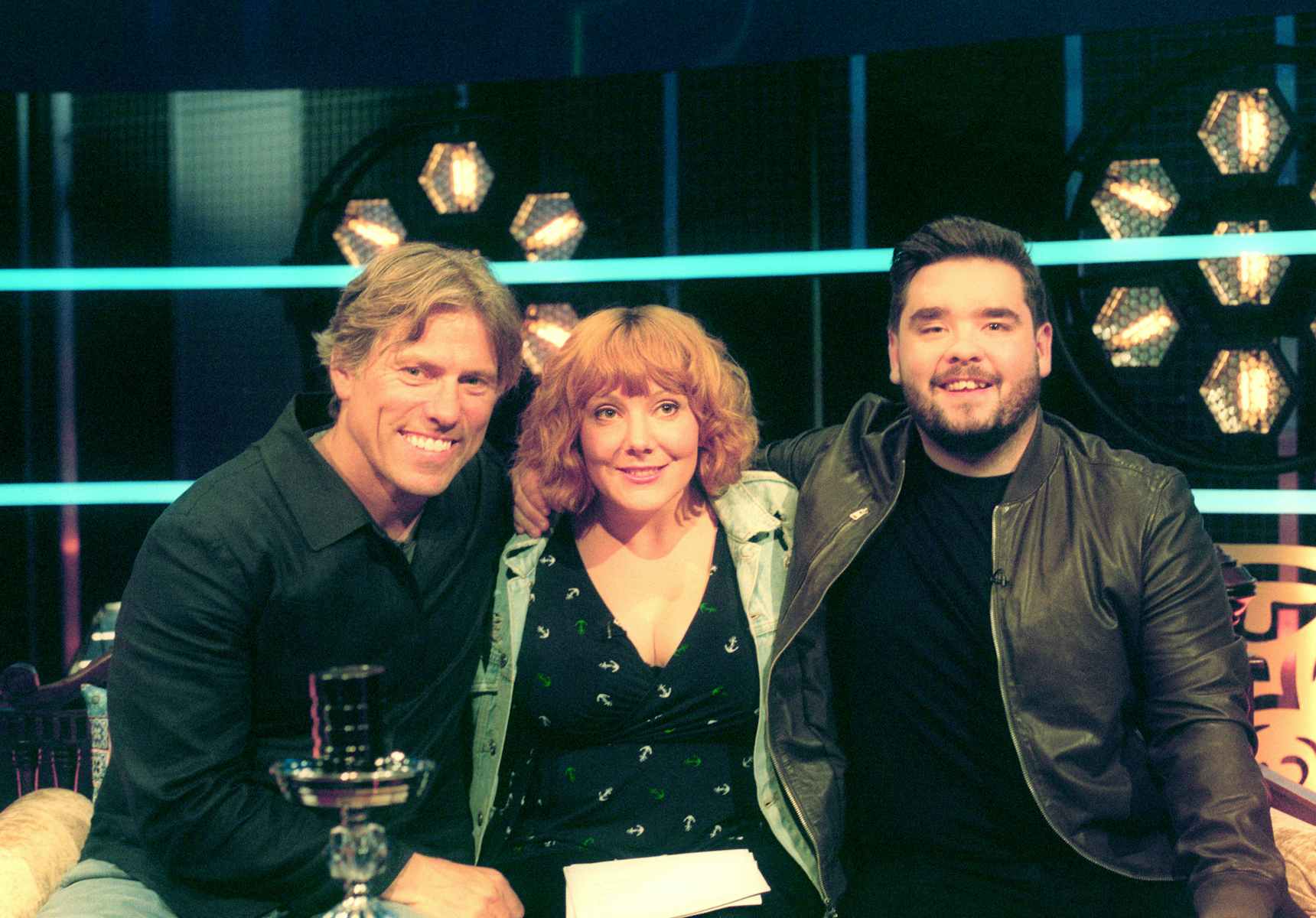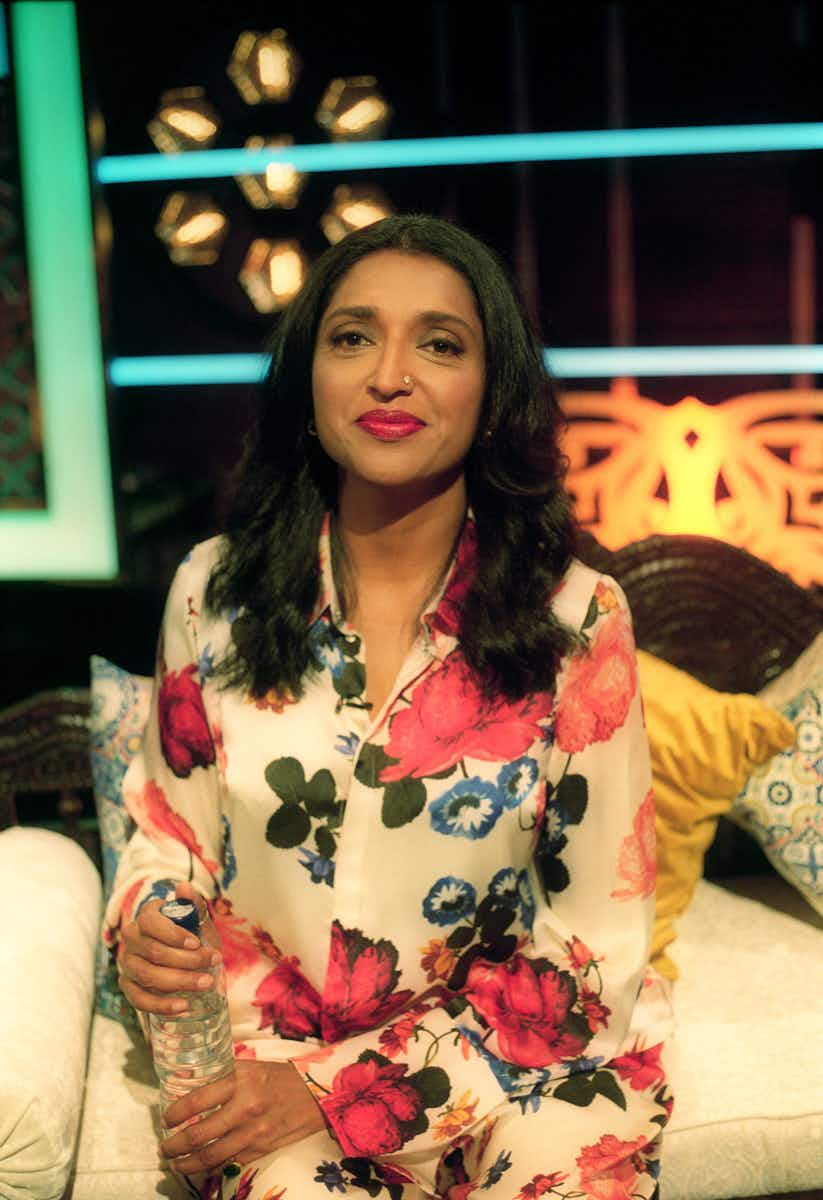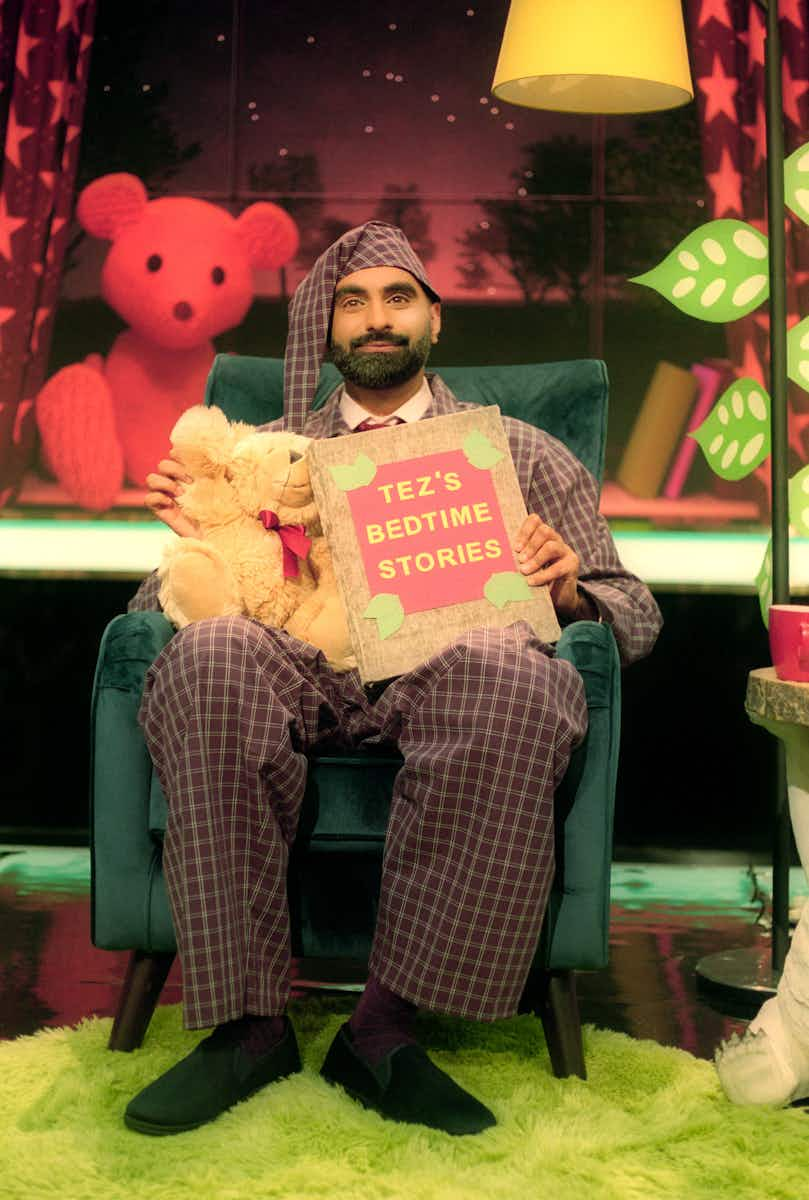 But how does this approach lend itself to the rise of potentially dangerous wokeness? The ​'gram is infested with self-appointed ​"activists" calling people out, ​"cancelling" them and generally getting offended, so much so that Tez brilliantly says, ​"in 2019 people are so woke they have insomnia," before going on to add ​"I understand political correctness, of course. No one should be abused or harassed for things they can't help, or for what they identify as, or identify with," he says. But at the same time Tez knows there's a boat waiting to be pushed because quite frankly, we all need to laugh at ourselves a bit more. ​"There has to be room for a sense of humour, a bit of to and fro."
Channel 4's 11 o'clock slot is the notorious naughty hour. It's well past the watershed and you can say cunt (so long as it's only once according to the producers). It's where Ali G became one of the most controversial pop culture figureheads in the early ​'00s birthed through the – inventively named – The 11 O'Clock Show, shown at, ahem, 11 o'clock. But how did Tez feel about filling this arguably lucrative slot for any comedian on the rise?
"I'm a big fan of Channel 4 and all the things they put out at 11 o'clock. The Ali G Show, The 11 o'clock Show… I'm walking in the footsteps of giants like that," says Tez. He might only be one episode in, but he's already fulfilling the rude, hilariously offensive blueprint set by those before him. In his quick warm-up before the cameras started rolling, he picked out four audience members sat side-by-side – one man and three women. He launched into a light-hearted crack suggesting that the three women were his wives. Ouch.
A prevalent theme in his stand-up shows is his own religion, and when the world-at-large is so often knocking down Islam, he rightfully reclaims it. And then proceeds to throw it right back in their faces. His humour is very much inspired by his own experiences. What he reads in the papers or listens to on the news is repurposed for satire. He's a smart man, and that is with thanks to, in part, his journey prior to the funny business.
Tez studied biochemistry, followed by a job in the Home Office, which he jokingly claims he did for ​"the visa". His jests are laced in politics and, as a Pakistani Muslim gent, it appears he's making it his one-man mission to debunk the dangerous Daily Mail headlines read around the world. We know the far-right is on the rise both here and across the pond – but humour can be a way to educate people without alienating them. That doesn't mean Tez is about to fall into the trap of brown-man-making-brown-jokes anytime soon, though.
"We're hoping to make a space which will inspire a whole generation of kids who don't have to worry about talking only about being brown," he says. ​"And if they want to talk about brown things, cool. But also I hope there are people who come through who don't feel like they have to."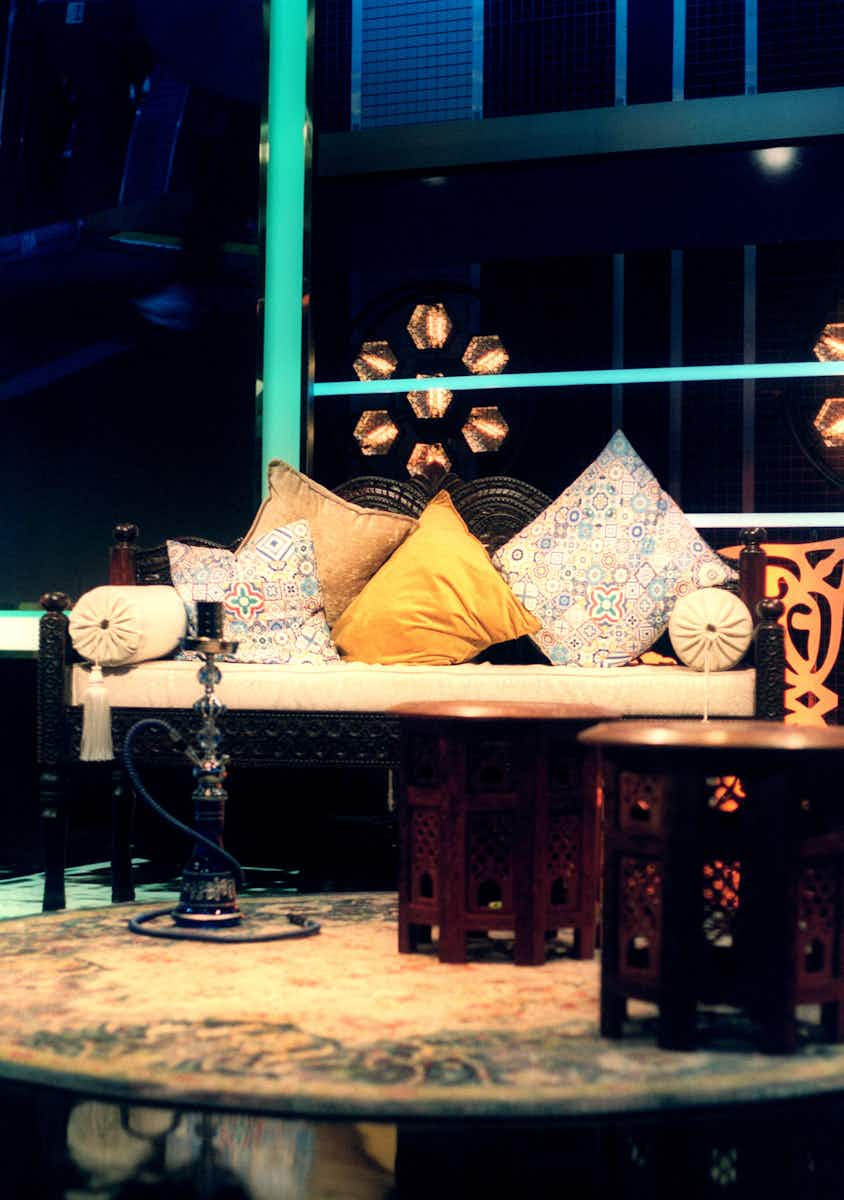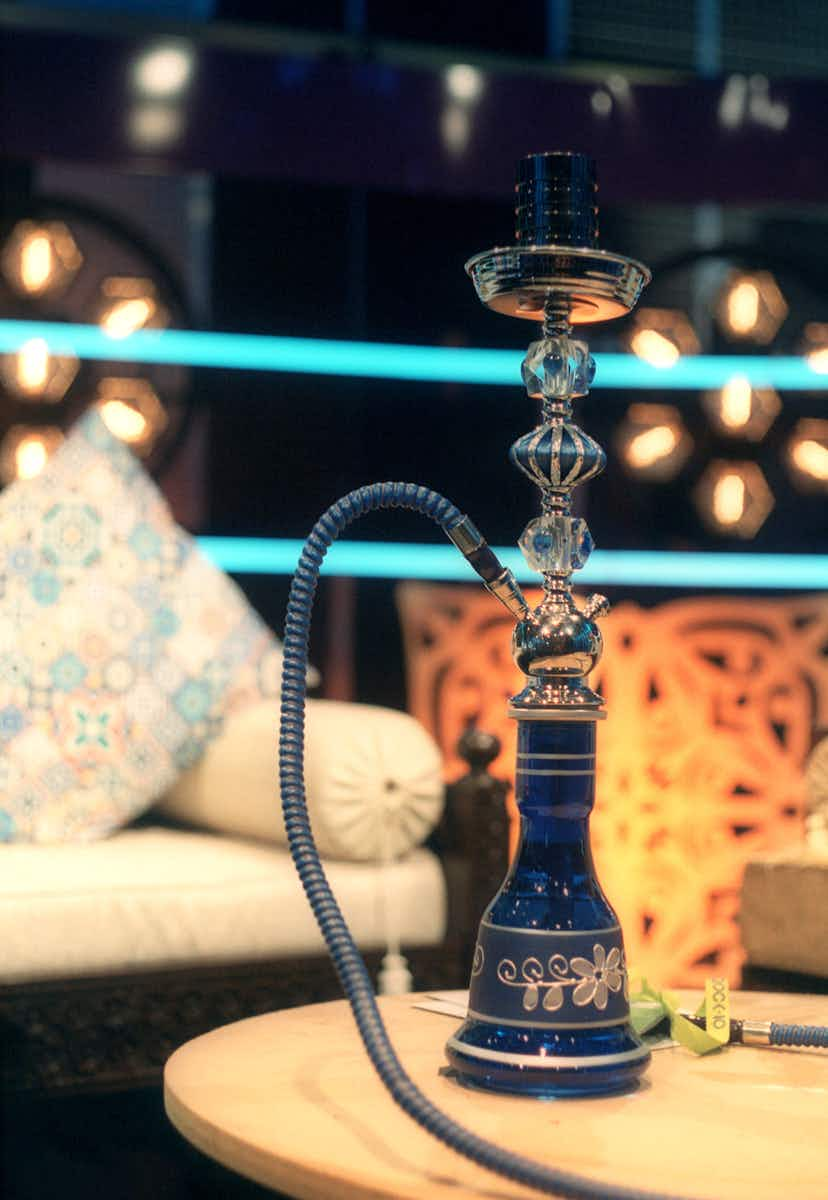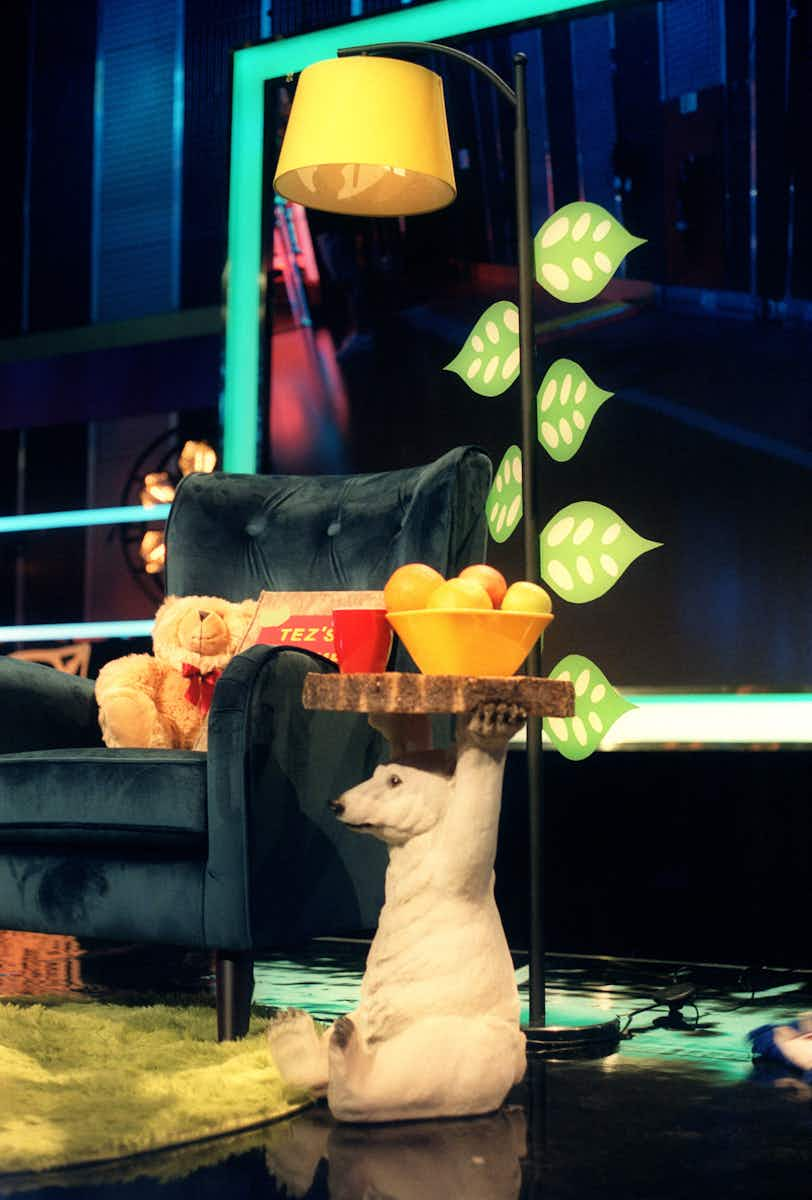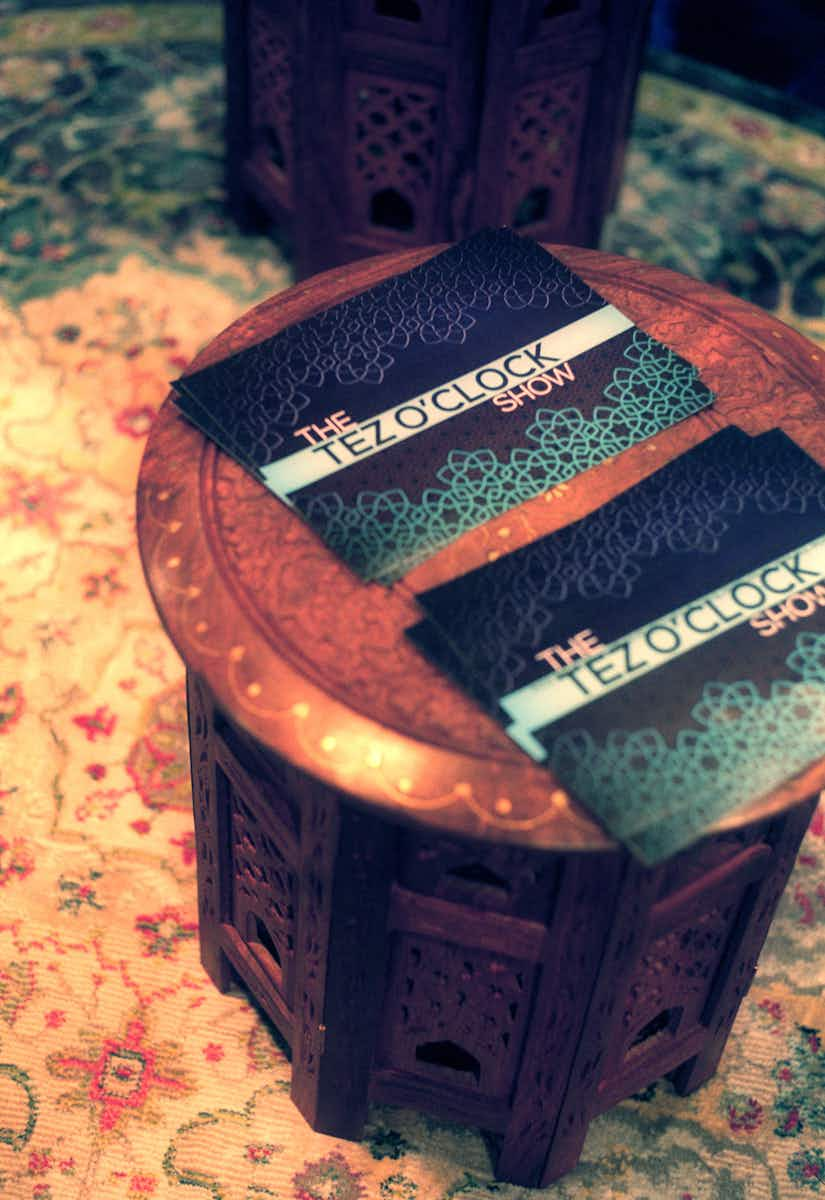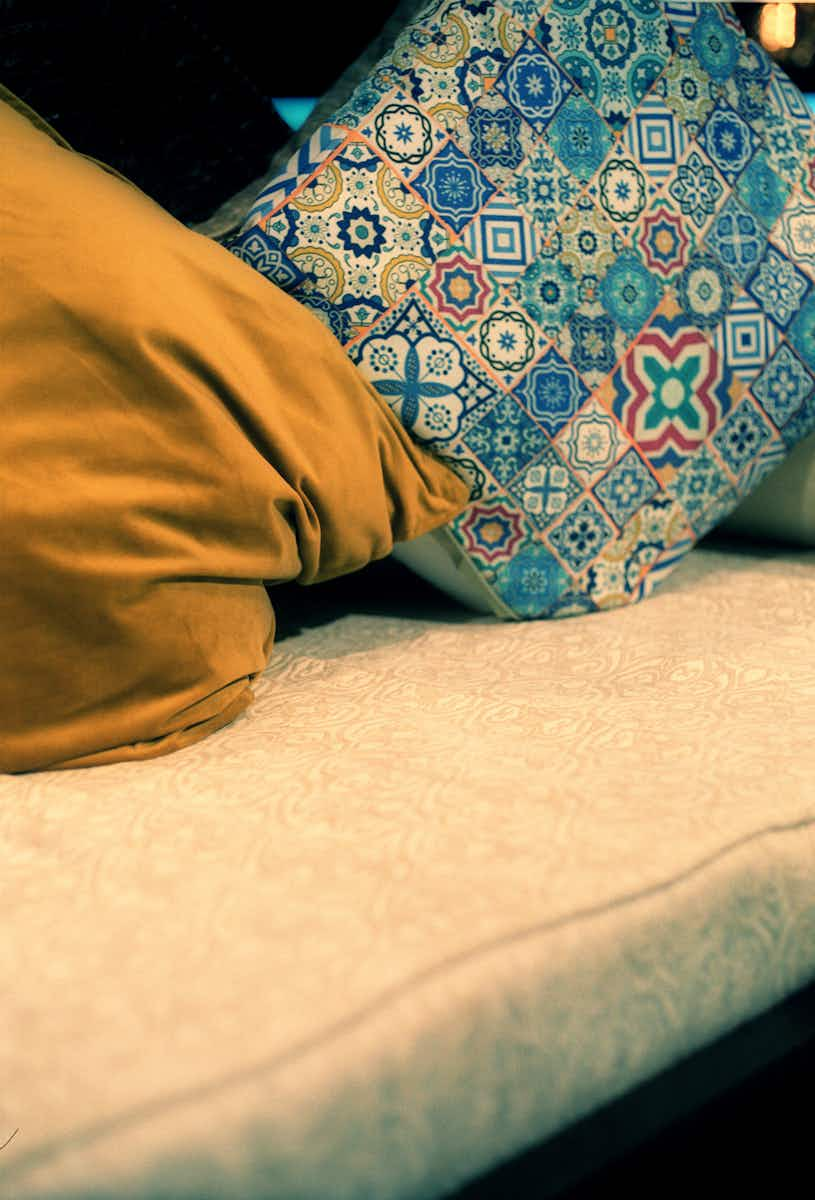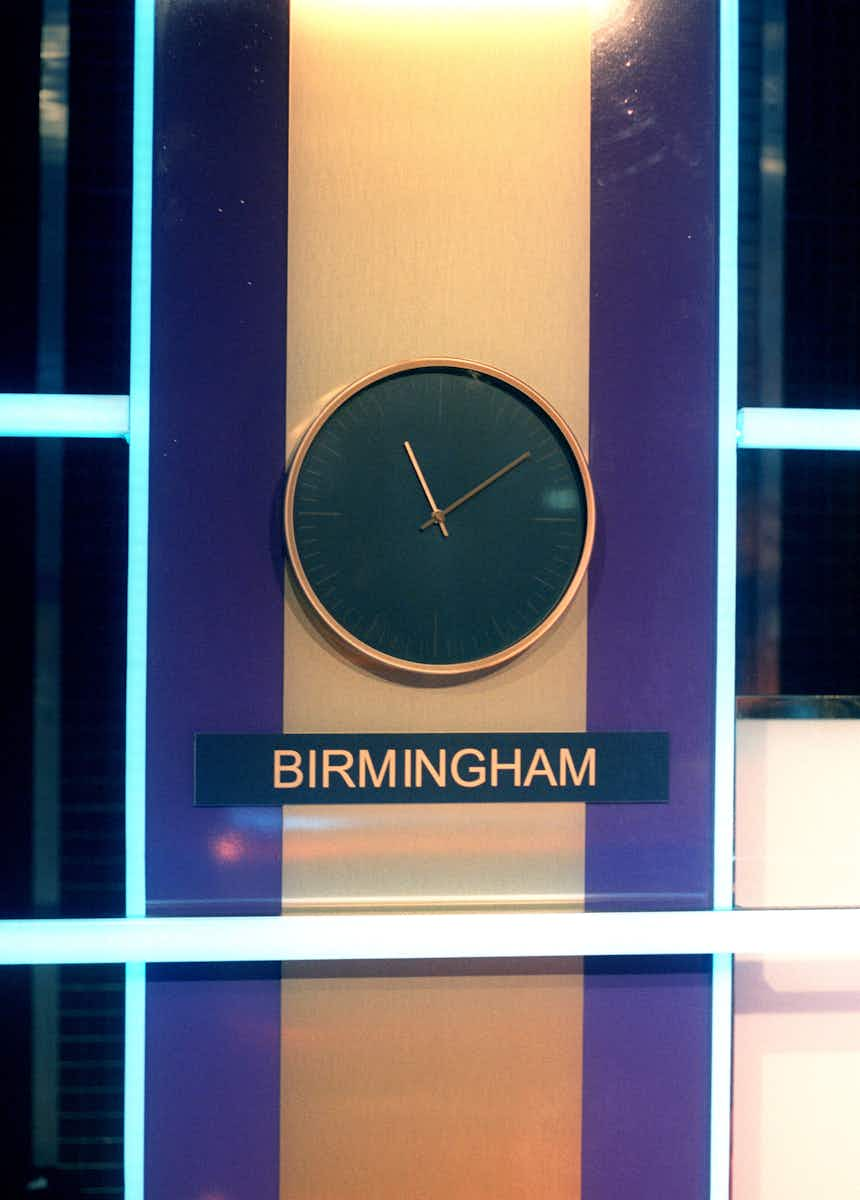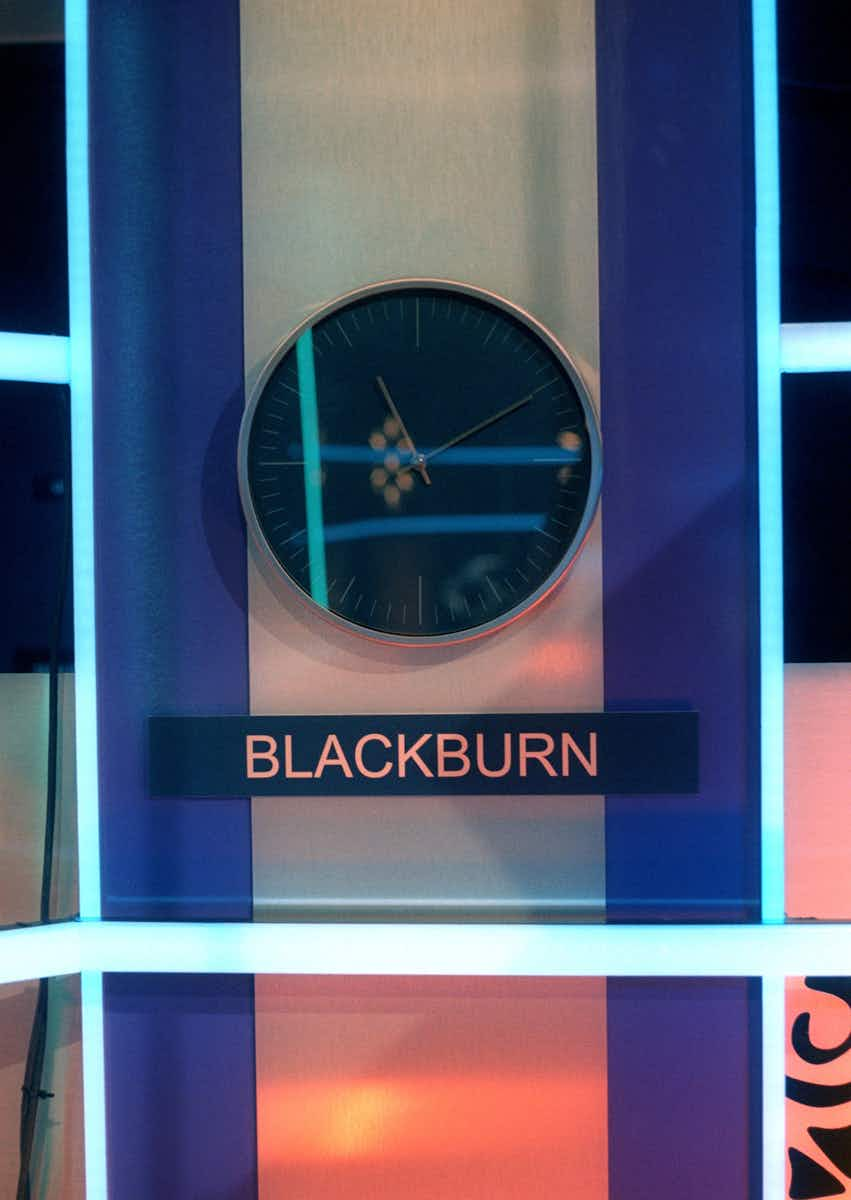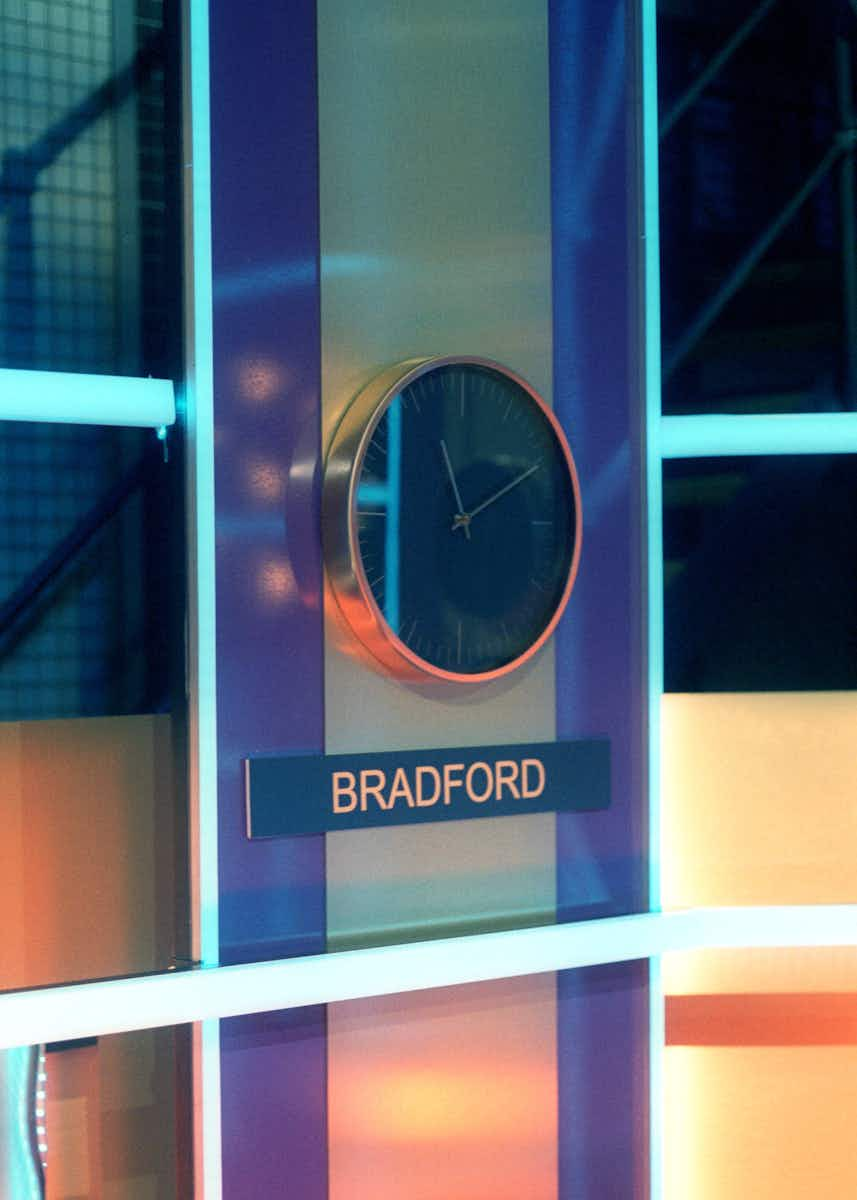 Why is this a problem? Because Tez, like many of us, knows we have more to give than simply re-hashing our experiences of brownness for the sake of a gag or two. Same goes for writers, same for filmmakers. But that's not to say that our experiences should be buried in a closet, to which Tez agrees, quickly adding ​"talking about what you know is unique in the industry – your experience of being brown or Muslim in this country is unique."
But while politics is central to his gags – and show – it's his humble working-class beginnings in Blackburn which ignited his sarcastic, and at times deadpan, style. His family were sat in the back of the audience, and from some brief observation, it was clear they're a hilarious bunch, so much so that the comedian delivers a fairly brave revelation. ​"I am by no means the funniest person in my family. I guess I was the only one big-headed enough to make a career out of it."
Their chemistry became even more apparent. Tez's siblings exchanged quick-fire jibes at one another, while his dad – a white-haired man with serious poise – sat in the centre, amongst the exchanges. From what Tez says, his father had a profound effect on him finding his comedic voice from an early age. Like father like son, Tez's dad "[is] very un-PC and not very nuanced – he calls a spade a spade, so when things make him laugh he just laughs." But he's quick to big up the other influence on his comedic style, too – his hometown, Blackburn, which he claims is ​"the most sarcastic place you can think of."

There's been something in the air since I spoke to Tez. For the first time since the early ​'00s, we're seeing a new cohort of British Asian comedians, filmmakers, politicians and actors appearing before our very eyes. Himesh Patel played the lead in Danny Boyle's Yesterday – a role which (shock!) didn't hinge on him being brown. Gurinder Chadha of Bend it Like Beckham fame is back on the big screen this August with Blinded by the Light, the Mayor of London is brown, and comedians Nish Kumar, Romesh Ranganathan, Sindhu Vee and, of course, our very own Tez Ilyas, are dominating TV time.
"It feels like the second coming of what happened in the early noughties," says Tez. ​"There were great people on the circuit who should've had the careers that Romesh, Nish, me and Guz all have, but they didn't."
We live in a different climate now. Sure the far-right are rising. Sure the UK's leader is Boris Johnson. But somewhere in the periphery, a legion of brown-skinned talent is infiltrating the mainstream. It may not be exactly where it should be, but with shows like The Tez O'Clock Show positioned in Channel 4's prime comedy slot, it's only a matter of time before we revisit the golden days in which Goodness Gracious Me and East Is East received rave reviews, and Punjabi MC's Mundian To Bach Ke reigned in the charts. But this is by no means nostalgic, oh no. This is a fresh, new coming.
Episode 2 of The Tez O'Clock Show will air tonight on Channel 4 at 11pm

More like this