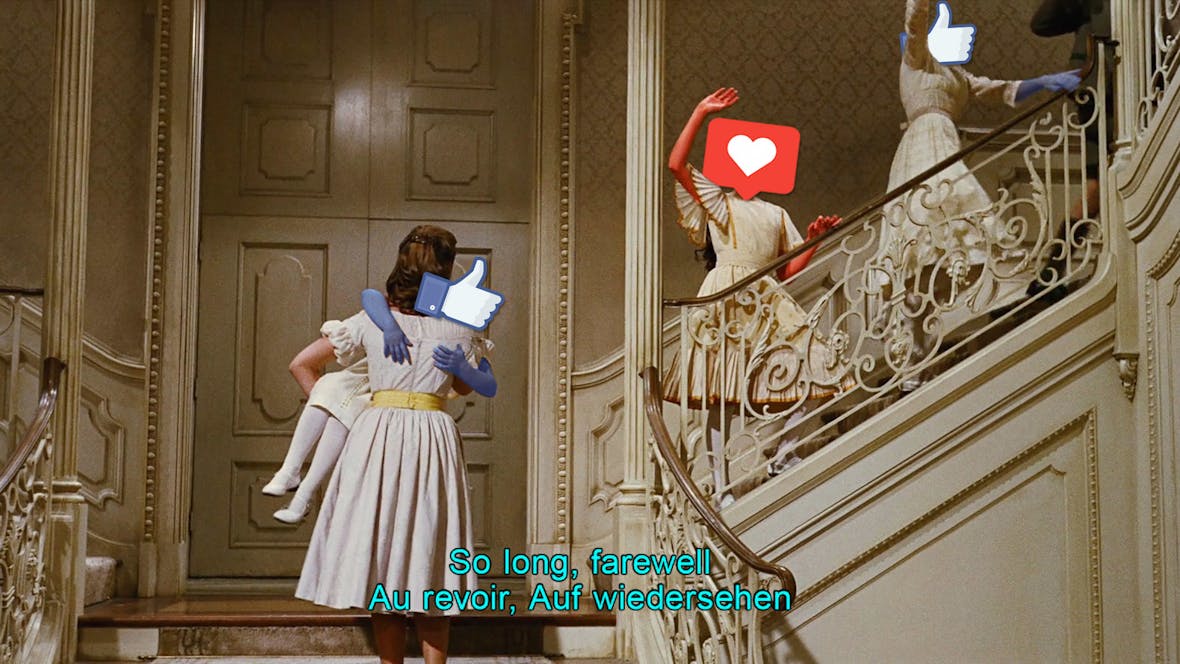 What the death of the ​

'

Like' tells us about ourselves
If you're like me – and I reck­on this is some­thing of a con­sen­sus view, because I've heard it repeat­ed enough across hack­neyed come­dies, think­pieces, grad­u­ate art exhi­bi­tions, TED talks, pub chats, over­heard in the street etc. etc. etc. – you'll be aware that car­ing about social media ​'Likes' is vapid, vac­u­ous, craven and a hand­ful of oth­er res­olute­ly neg­a­tive adjectives.
And yet despite know­ing all of this, you can't help your­self. Get­ting that sweet, sweet push noti­fi­ca­tion that some­one has liked one of your posts feels good. Get­ting inter­ac­tion on your posts releas­es dopamine, appar­ent­ly, and this can pro­duce all sorts of mag­nif­i­cent­ly unhealthy behav­iour-alter­ing depen­den­cies and addictions.

So much so that social media head hon­chos are pen­i­tent now. The for­mer vice pres­i­dent of Facebook's user growth admits ​"tremen­dous guilt" for mak­ing you want to use Face­book so damn much. Twit­ter founder Jack Dorsey is bold­er still: if he could go back and invent Twit­ter all over again, he swears he wouldn't even code a ​'Like' func­tion this time. Not to be out­done, Face­book-owned Insta­gram is tri­alling hid­ing likes and view counts on its plat­form. CEO Adam Mosseri goes on: ​"We want peo­ple to wor­ry a lit­tle bit less about how many ​'Likes' they're get­ting on Insta­gram and spend a bit more time con­nect­ing with the peo­ple that they care about."

It's an announce­ment that war­rants con­flict­ing respons­es. There's always a con­de­scend­ing (though pos­si­bly entire­ly fair!) impli­ca­tion in the peren­ni­al pos­tur­ing around ​'Likes.' We sim­ple­tons have bought into these mean­ing­less ​'Likes' way too hard, and their benev­o­lent cre­ators realise now that they must be done away with, for our own good.
Obvi­ous­ly, ​'Likes' are ​'bad.' They have been designed, devel­oped and engi­neered by com­pa­nies specif­i­cal­ly to keep you in thrall to their prod­uct, scrolling your life away, refresh­ing and refresh­ing, hop­ing for one more pre­cious inter­ac­tion. And they hold tan­gi­ble influ­ence over the way we con­struct our­selves. You don't need a psy­chol­o­gy degree to iden­ti­fy that it's ​'val­i­dat­ing' for some­one to ​'Like' your posts. So if you see some­one get­ting more ​'Likes' than you for osten­si­bly sim­i­lar posts, is it not tempt­ing to won­der… how come? Is this per­son fun­nier than me? More inter­est­ing? More attrac­tive? Are they worth more than me? Well, accord­ing to that ​'Like' counter — yes! ​'Likes' not only rein­force but make explic­it the social hier­ar­chies which gov­ern our col­lec­tive self worth. Of course we are affected.

But they are far from mean­ing­less. They are one of the pri­ma­ry means by which algo­rithms col­late tru­ly fright­en­ing amounts of detail about you. Most­ly, this is to manip­u­late you into buy­ing prod­ucts; tai­lor­ing your ​'user expe­ri­ence' and the con­tent you get ​'served' until it finds you at your most sug­gestible to consumption.
What's more, ​'Likes', shares, views, sub­scribers, fol­low­ers, traf­fic, dwell time, organ­ic reach etc. are what our media, our con­sumer habits, our leisure activ­i­ties, our beau­ty stan­dards, the food we eat – our entire real­i­ty – is con­fig­ured around. It would be eas­i­er if these things real­ly were worth­less inter­net points, but they are a demar­ca­tion of val­ue which we've come to rely on.

Social media's allure has been in man­ag­ing to con­vince us that we can per­pet­u­al­ly increase this val­ue, and that ​'Like' coun­ters can pro­vide evi­dence of this progress. Recent moves to hide them sug­gests a dawn­ing real­i­sa­tion that this wasn't a par­tic­u­lar­ly ​'healthy thing to do.' But is social media respon­si­ble for cre­at­ing these com­pul­sions, or has it mere­ly revealed our capac­i­ty for them?

Humans have long been moti­vat­ed by that which gives us val­i­da­tion. Hear­ing laugh­ter after telling a hilar­i­ous joke isn't so far removed from watch­ing the RTs roll in when you post it online. The per­son who ded­i­cates painstak­ing hours to craft­ing a meal for their friends wants some­thing akin to the per­son sling­ing up a pic­ture on social media — to be recog­nised as a tal­ent­ed chef with all that con­fers. The clothes you wear, the prod­ucts you can afford, the hol­i­days you take, the body you sculpt, the appear­ance you take pride in, the tal­ents you show off, the intel­lect and skills you accrue, the rela­tion­ships you forge, the life you lead – all of these can be val­i­dat­ed irl and url. We per­ceive the inter­net as ​'inau­then­tic', fake, as exist­ing in illu­so­ry cyber­space, but ​'mag­ic inter­net points' can hold real cur­ren­cy in the psyche.

Ours is a soci­ety obsessed with hier­ar­chy, with grad­ings and rank­ings. We are assigned num­bers and scores of almost entire­ly arbi­trary val­ue from the moment we enter edu­ca­tion. Big data rules every­thing, and every­thing has numer­i­cal val­ue. Your ​'pro­duc­tiv­i­ty' can be mea­sured by your employ­ers, your wage labour rat­ed by cus­tomers, your cred­it score affect­ed by bad decisions.
You enter into com­pet­i­tive jobs mar­kets, dat­ing mar­kets, opin­ion mar­kets ('the mar­ket­place of ideas.') The art you con­sume is deemed to have mer­it accord­ing to sales, streams, views, shares, traf­fic, buzz, viral­i­ty, upvotes. We have been con­di­tioned to desire con­stant feed­back and affir­ma­tion, to be dri­ven towards tar­gets, to view our lives as in adver­sar­i­al com­pe­ti­tion with one anoth­er. All of these things are seen to be ​'nor­mal.' Wor­ry­ing about how many ​'Likes' you're worth then, is an entire­ly log­i­cal exten­sion of the anx­i­eties inher­ent in ​'mer­i­to­crat­ic' free mar­ket neoliberalism.
It seems telling that we need ​'Likes' tak­en away from us, even though we view car­ing about them as gauche and grotesque. They make the grub­by lit­tle desires ingrained with­in us too trans­par­ent for com­fort. We know we shouldn't care about ​'Likes', and yet they deplete our self-esteem and rid­dle us with neu­roses and psy­cho­log­i­cal issues. We know we shouldn't care about such things because they have are intrin­si­cal­ly emp­ty and shouldn't be used to sig­ni­fy the val­ue of any­thing. But our bizarre met­ric-focussed world demands that they do, and so we can't help but find our­selves our­selves caring.
---