This gruesome new series is the next Squid Game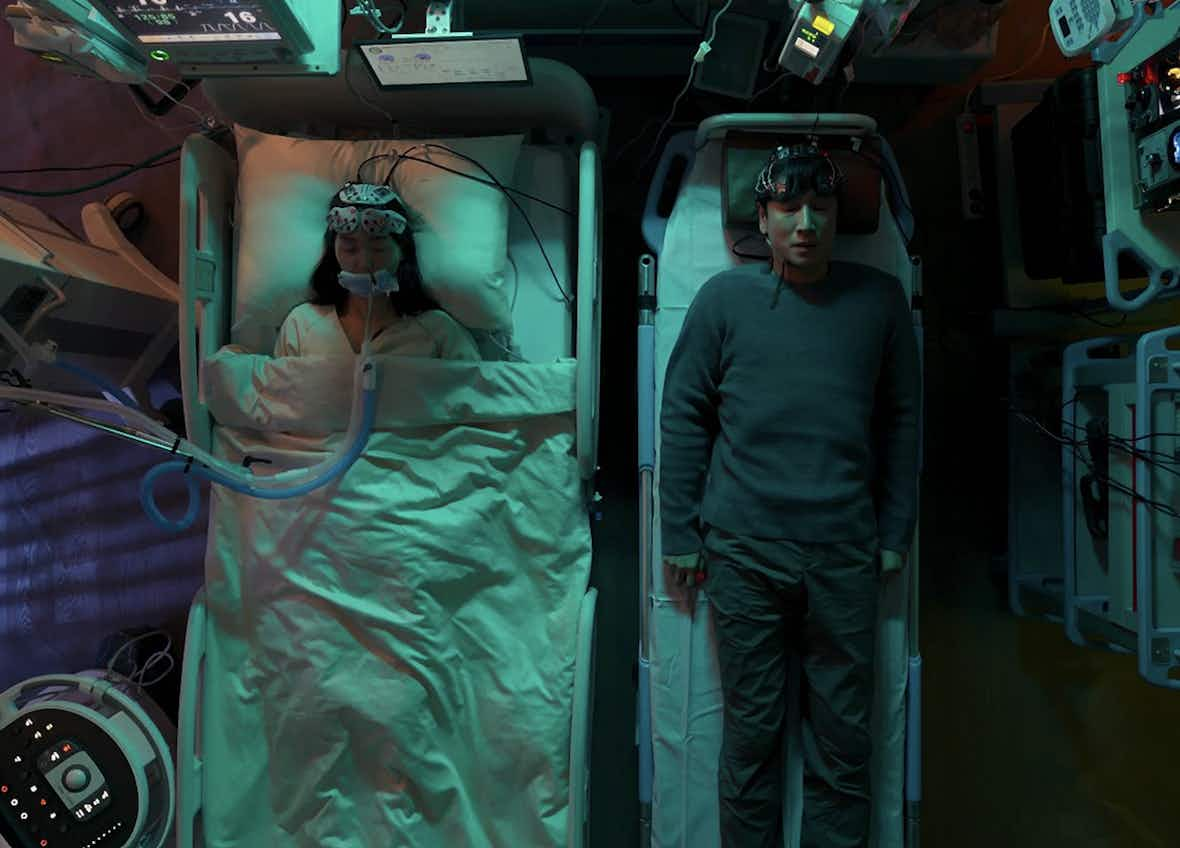 No green tracksuits required, but your binging attention is: Dr. Brain is the new South Korean TV must-see.

Let the games recommence! Squid Game director Hwang Dong-hyuk confirmed this week that he (and lead actor Lee Jung-jae) will be returning for a second series of the hit survival drama, with the follow-up officially now in the pre-production stage.
If you're one of the few to have missed the hype since its release in September 2021, well, where have you been? The Netflix sensation is now the platform's most-watched series of all time, having attracted a global viewership of over 142 million households during the first month of its launch.
Anticipation for round two is, then, understandably high. But while we've found at least six great ways to bide time until season two of Squid Game lands, the truth is that the next South Korean streaming sensation may have arrived on the telly-box already.
It's called Dr. Brain, and the second of six weekly episodes drops via Apple TV+ today (12th November). A tightly-wound, genre-bending psychological thriller, it concerns a brilliant but detached neuroscientist named Sewon who goes a step too far in his ​"brain-syncing" research after suffering a horrific tragedy.
By wiring up his noggin with those of the recently deceased, Sewon discovers that he is able to access the memories of the dead. Handily, this offers clues to solve a grisly crime spree that may provide closure for his own personal trauma. Twists, thrills and shocks lie around every corner, though, as this ambitious scientist soon gets much more than he bargained for.
Dr. Brain excels through its pitch-black cinematography, heightened by kaleidoscopic lighting and hyper-saturated colours. A deftly-plotted storyline concerning missing children and gruesome murders expertly navigates science fiction, horror and detective mystery tropes. Picture The Fly fused with Eternal Sunshine of the Spotless Mind, and the neo-noir of Seven or Jake Gyllenhaal vehicle Nightcrawler, and you're on the right track.
The drama is based on a popular Korean webtoon of the same name by acclaimed illustrator Hongjacga. It's Apple TV+'s first-ever Korean drama – a launch title, in fact, for the streaming platform's debut in South Korea. No surprises, then, that they pulled out all the stops. Because while the success of Squid Game came as something of a surprise for Netflix, Apple can expect big things from this much darker counterpart.
That's because the series is helmed by Kim Jee-woon, a man who has long been regarded as one of Hallyuwood's leading film directors and who, by and large, eats from the same table as Bong Joon-ho (Parasite) and Park Chan-wook (Oldboy).
He's helmed box office hits in all manner of genres. Espionage thriller Age of Shadows was the third-highest-grossing South Korean film of 2016. It beat Park's BAFTA-winning The Handmaiden and Na Hong-jin's supernatural horror The Wailing to become South Korea's official submission for the Oscars in 2017. The Kill Bill-esque 2005 revenge thriller A Bittersweet Life, meanwhile, received 11 nominations at the Grand Bell Award (South Korea's Oscars).
His star-studded The Good, The Bad and The Weird – a balls-to-the-wall South Korean ​"kimchi Western" – meanwhile, ranks inside the country's 50 highest-grossing films of all time. Kim even found success in Hollywood: he was the man who coaxed Arnold Schwarzenegger out of retirement for his first lead role in a decade, for 2013 action film The Last Stand.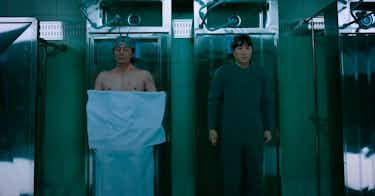 Dr. Brain, though, draws from one of Kim's best works. In 2003, A Tale of Two Sisters was one of three watershed hits that put South Korean cinema on the map worldwide. An intricate, Kubrickian haunted house story, it was, for years, the highest-grossing Korean horror movie ever made.
Alongside Park's Oldboy and Bong's Memories of Murder, it was among that year's top-grossing films at home (replacing The Matrix Reloaded in the top spot during its opening weekend). After becoming the first South Korean horror movie to receive a US cinematic release, was later cited by Jordan Peele as a direct influence on 2019's Us.
And Kim's not the only major creative force at the heart of Dr. Brain. While Squid Game cast an A‑list talent in Lee Jung-jae as its lead, Dr. Brain​'s Lee Sun-kyun is arguably even more recognisable. He played the father of the rich Park family in the Oscars sensation Parasite.
It's a testament to the director's stature that Lee signed on for this complex lead role in Dr. Brain. ​"I joined this project because of director Kim, who I'd wanted to work with for a long time," the actor told Seoul's Yonhap News Agency this week.
Parasite​'s Academy Award-nominated editor Yang Jin-Mo is also among the crew for Kim's Apple TV+ series. He previously worked on Kim's The Age of Shadows, as well as Korean zombie cult classic Train to Busan, and Bong's Snowpiercer and Okja. And while Parasite composer Jung Jae-il had made a strong impression via Squid Game, his Dr. Brain counterpart is no less impressive.

The unnerving score by Mowg (aka Lee Sung-hyun) utilises brooding strings with ambient synths to heighten much of the series' suspenseful atmosphere. He previously made a name for himself working on Kim's brutal 2010 revenge thriller I Saw The Devil (starring Oldboy lead Choi Min-sik as a depraved serial killer). For that powerful score, Mowg won the Best Music prize at Korea's Blue Dragon Awards. He's since been nominated a further nine times.
Mowg also scored Silenced and Miss Granny (the former winning him a second Blue Dragon Award in 2011), two films by Squid Game director Hwang. Both, as of last week, are available on Netflix. Perhaps his most impressive credit, though, is penning the music to Lee Chang-dong's Burning (starring Minari's Steven Yeun). The film made headlines in 2018 after it was nominated for the Palme d'Or at Cannes, before becoming the first Korean film to make the final, nine-film shortlist of the 2019 Best International Feature Film Oscars category.
With a cast-and-crew line-up as well-packed as this, Dr. Brain has every right to be the latest crossover hit from a country that can't stop delivering them. The fact that the show is genuinely brilliant only cements that potential further.
Dr. Brain is streaming via Apple TV+ now, with new episodes dropping weekly until 10th December


More like this