The UK's most comprehensive street art and graffiti exhibition
Supported by adidas Originals, all three floors of the Saatchi Gallery is being taken over by Beyond The Streets London, showcasing over 100 of the world's most coveted street art and graffiti artists. And you can win tickets.
Street art's curse is also its gift: it doesn't always last long. ​"Graffiti" – which fittingly translates to ​"scratch" – is a superficial mark on city walls, train shells and shop shutters, one that's rapidly treated by authorities plastering it with a new can of paint, dressing it with a jet of hot water or bandaging it up to be sold at auction. When it comes to major pieces, if you're not in the right place at the right time you'll miss out; if you are, though, your eyes are treated to a piece of ephemeral magic.

Well, thanks to new exhibition Beyond The Streets London, all of us can now be in the right place at the right time for more street art than you could possibly picture. Namely, the Saatchi Gallery from 17th February to 9th May, for the UK's most comprehensive ever showcase of graffiti, an entire life's worth of urban exploration bottled into one single, spray-painted space. Occupying all three floors of the Saatchi, the exhibition tips its cap to the artists turning the city's lesser celebrated spaces into free-for-all canvases.

Starting with a graffiti-splattered installation from Todd James at the gallery's entrance, the exhibition is segmented into several distinct chapters: each spinning a different narrative about the history of street art. First up is ​"Music & Art Coverage", exploring ​'70s and ​'80s youth movements through FUTURA2000, MODE2 and Martha Cooper, leading into ​"Dream Galleries" with photographs of graffiti culture from across the world, focusing on André Saraiva's Dream series and showcasing a mega Beastie Boys installation.

Next up is ​"Legends", which includes KAWS and Keith Haring, before moving into ​"Blockbusters" and its specially commissioned work by Shepard Fairey and FAILE and ​"Larger The Life", featuring two installations using recycled materials from Kenny Scarf and Paul Insect. ​"Timeline" showcases a chronology of the scene with work from notorious collective Guerilla Girls before ​"Art with Conscience" and ​"Consideration Into Innovation" reframe graffiti as a purpose-led message. To end? A kaleidoscopic display from Felipe Pantone via ​"The Next Phase" to see us into the future – and the gift shop, obviously.

Supported by adidas Originals – a brand tightly tied to subcultural movements – it's a rare chance to see scores of street art under one roof: an experiment in shifting contexts and the effects of bringing underground art to the surface through Saatchi's three floors and the entirety of its circulation areas. You'll also be treated to an incredible rare selection of archive adidas pieces, displayed as part of the exhibition's wider look at street-art culture and the scenes it helped spawn.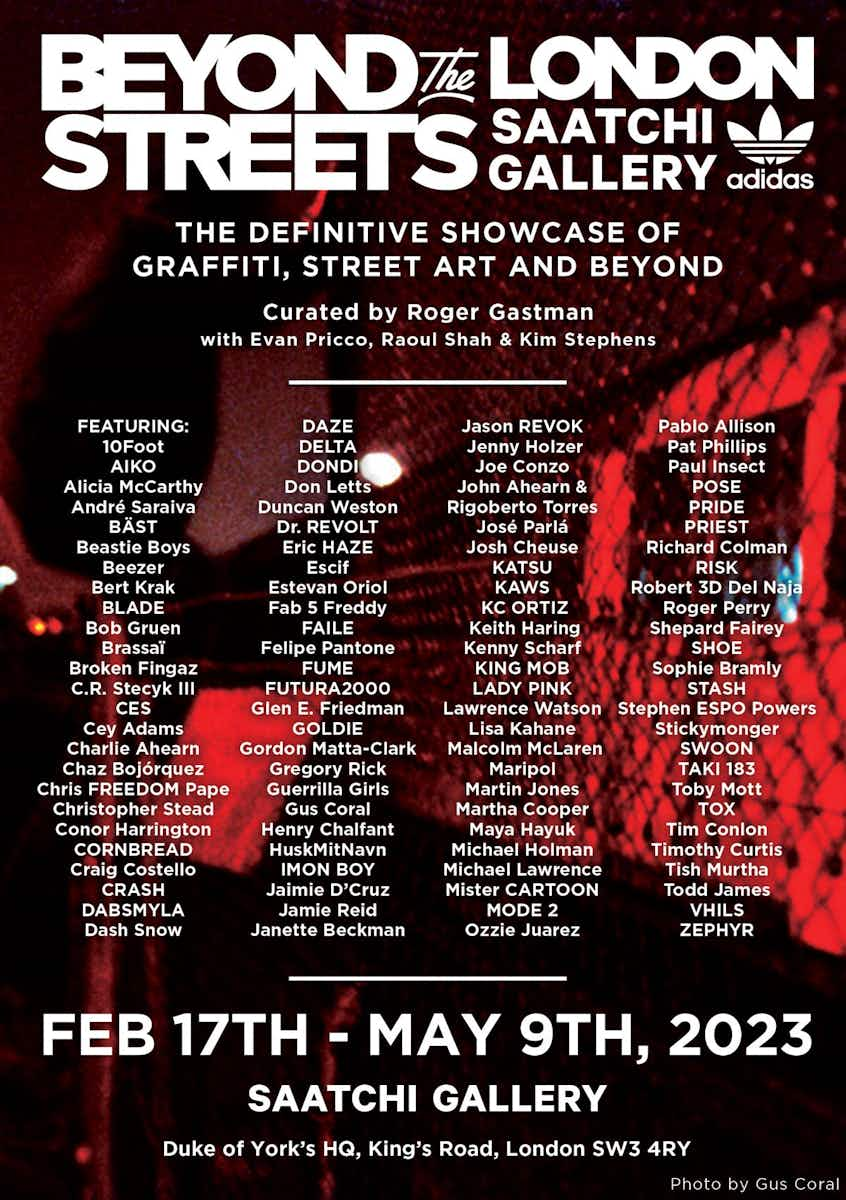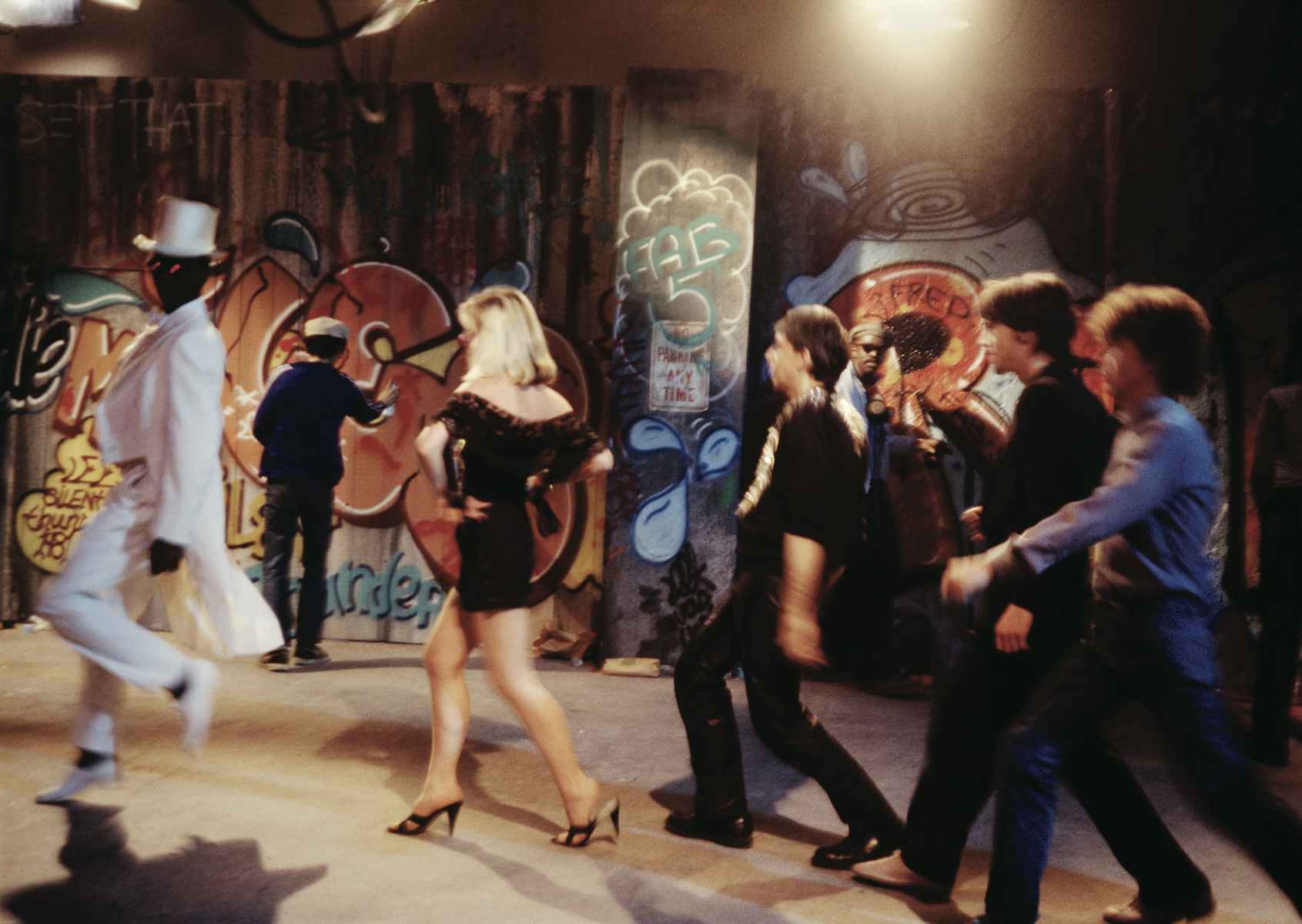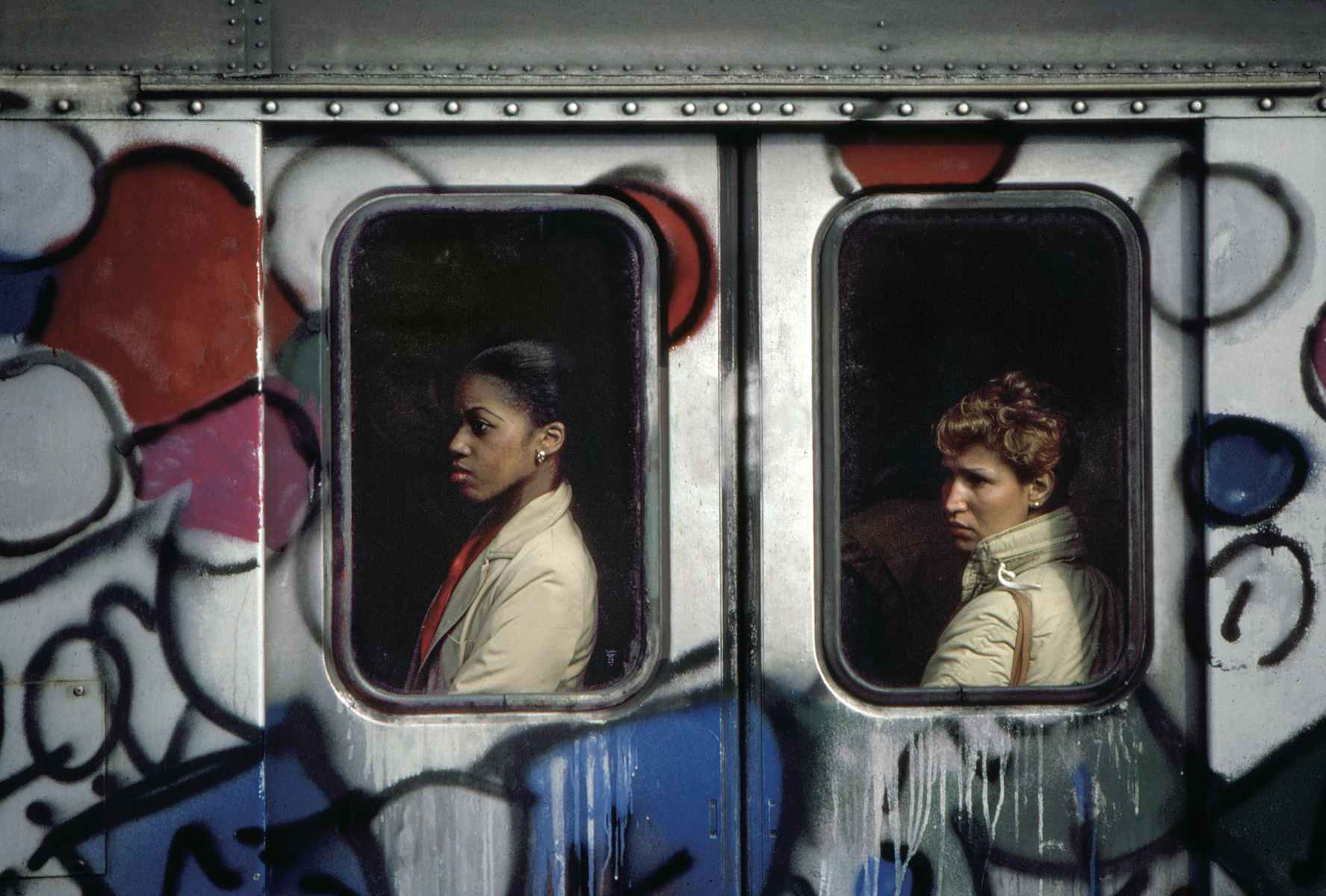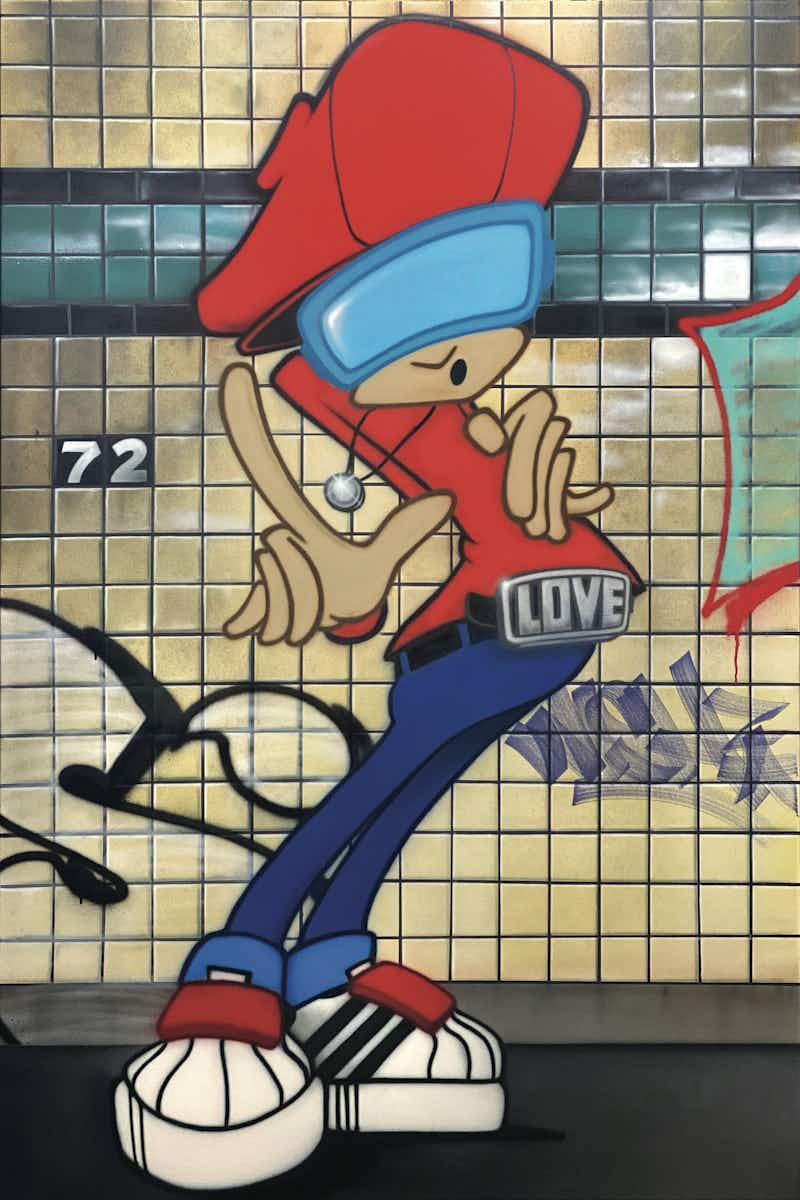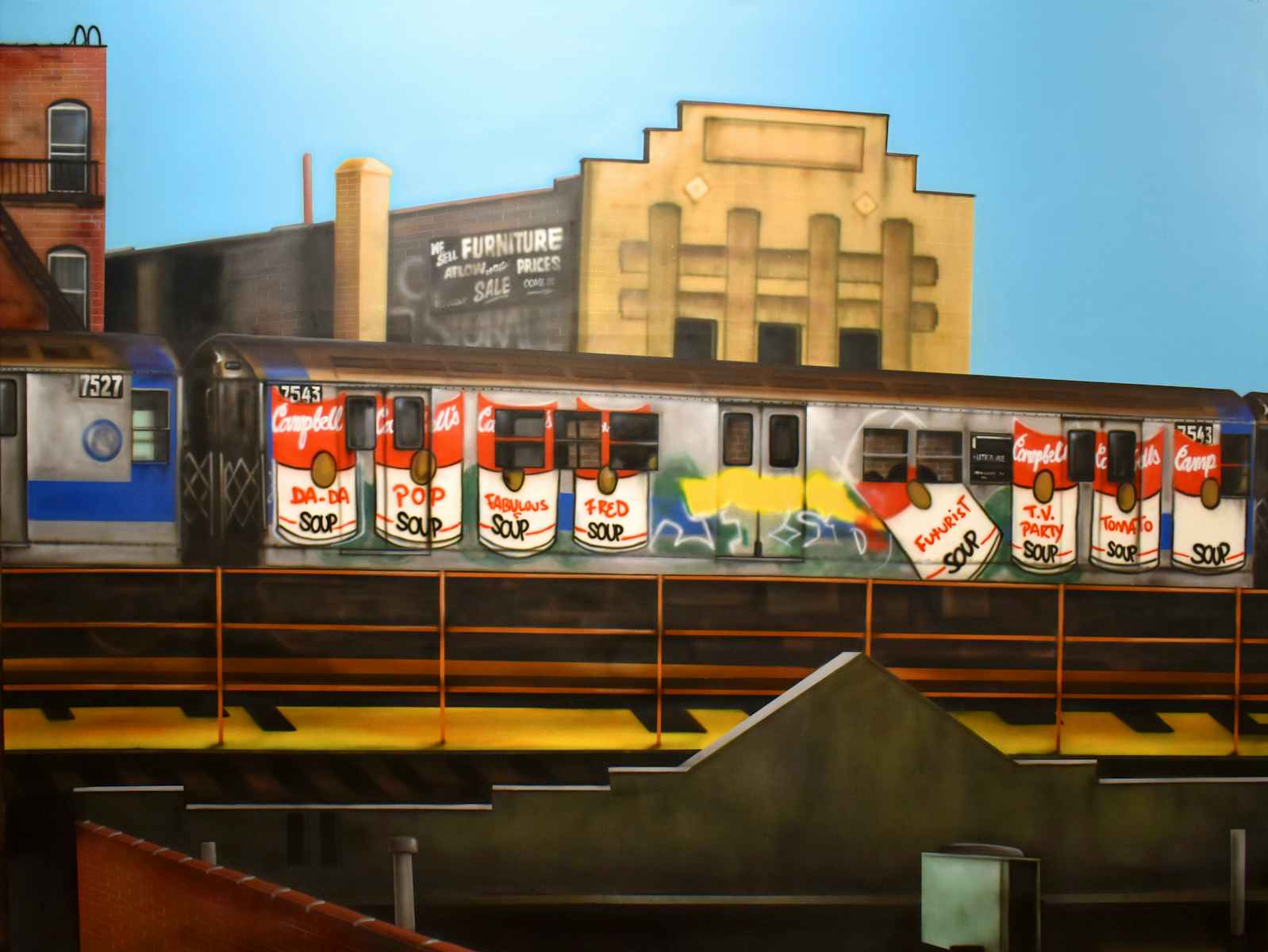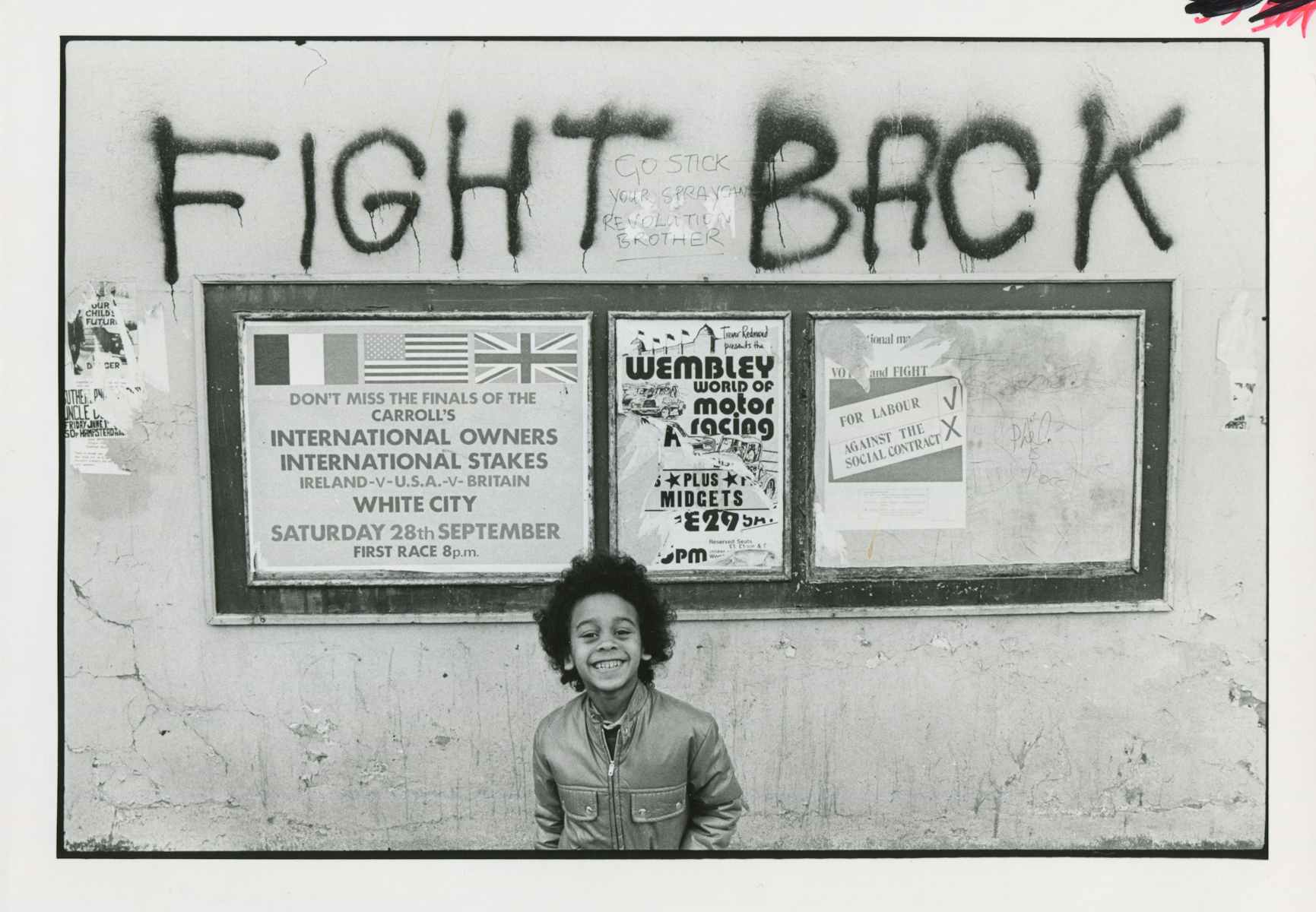 To celebrate the opening with adidas, we're giving away a selection of tickets via the adidas CONFIRMED app, a portal that hosts a curated selection of footwear, exclusive events and insider stories. Download the app now to be in with a chance of winning a Day Ticket or a spot at Saatchi Lates, an after-hours version which includes free graffiti and stencil workshops, live drawing sessions, DJ sets and drinks offers, plus the chance to experience street art when it's made: under the cover of darkness.

So who's there aside from, hopefully, you? From AIKO to ZEPHYR, there's a literal A‑Z of world-renowned graffiti artists and adjacent creatives on show, including Beastie Boys, Robert 3D Del Naja, KAWS, Felipe Pantone, Paul Insect and Martha Cooper.
If the name rings a bell, it's because Beyond The Streets London has been exhibited in two cities before: Los Angeles in 2018 and New York in 2019. Once again curated by graffiti historian Roger Gastman, this iteration zooms-in on the UK's impact on street art and its canon of can-wielding crews. ​"The story of graffiti and street art can't be told without highlighting the significant role London, and the UK in general played in revolutionising these cultures and continuing to spread the word of their existence," Gastman says.

This eclectic form of curation brings together photography, installations, archival fashion and rare memorabilia to create a panorama of the global graffiti scene. Every millimetre of the space has been covered: hallways, tunnels and staircases have been made fair game for displaying more work. This 360-degree approach and incorporation of UK culture means that whether you're a graffiti aficionado or a total novice, Beyond The Streets London is a state-of-the-art look at the street art scene: catch it before it disappears forever.

Beyond The Streets London is open 17th February — 9th May 2023 at Saatchi Gallery. Tickets from £15. The exhibition is generously supported by adidas Originals. Support also provided by LA Tourism Board and onefinestay. Download adidas CONFIRMED now to enter the ticket raffles.