Toheeb Jimoh: ​

"

My job was to give Anthony the best life possible"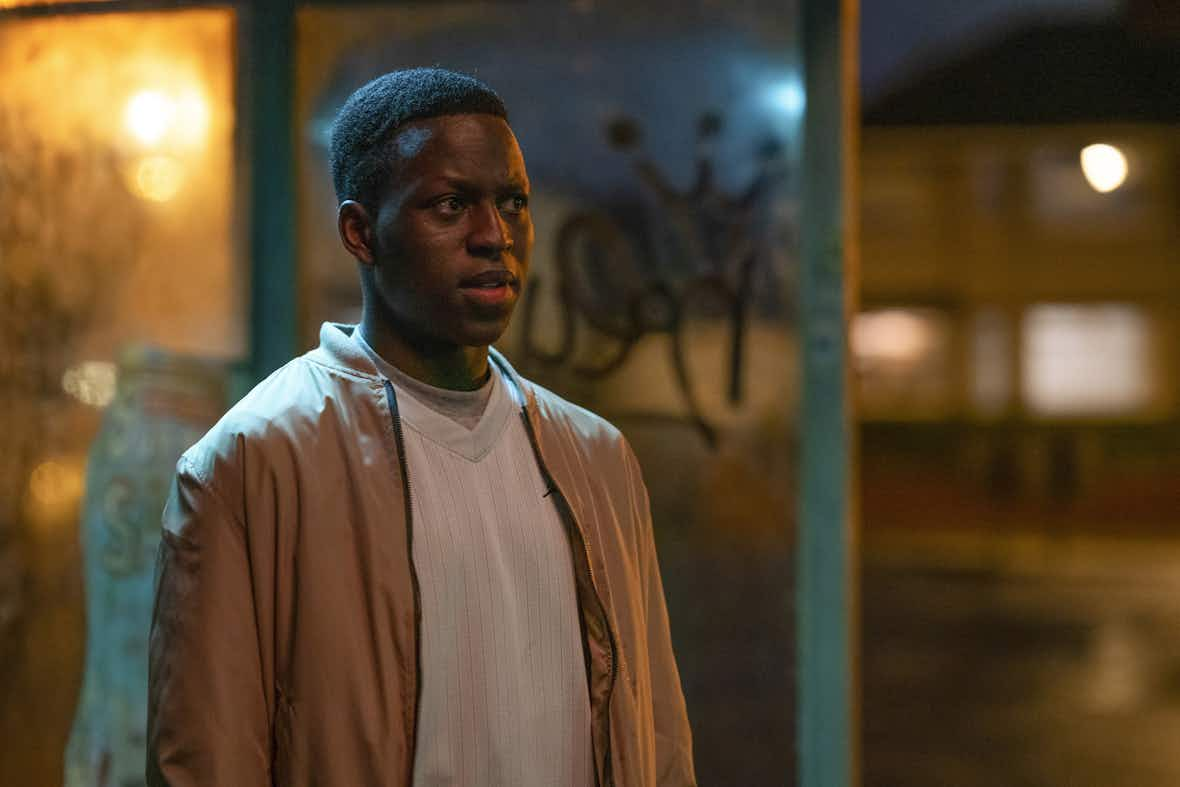 The 23-year-old breakthrough actor discusses racism in the spotlight and his portrayal of murdered teenager Anthony Walker in a new BBC drama.
Toheeb Jimoh always knew what he wanted in life – even if he was too scared to vocalise it. ​"I wanted to tell stories, to be on TV, to have a platform," he explains. ​"So I worked my arse off… and because of that I've had wonderful opportunities. I've done all of those things that 16-year-old me dreamed about."
He has every reason to feel proud of sticking to his goals, given that the now 23-year-old south Londoner's relatively short career has included an acclaimed role in A Midsummer Night's Dream at the Sheffield Crucible and a part in Wes Anderson's upcoming film The French Dispatch. Then there's the star turns in the Amazon Prime show The Power and Apple TV show Ted Lasso, which are both yet to hit screens. But right now, it's his remarkable performance in new BBC drama Anthony that is likely to command considerable attention.
The 90-minute show was written by Jimmy McGovern is centred around Anthony Walker, the Merseyside student killed in a racist attack in 2005. The incident received much press coverage at the time, which focused on the horrific details of the attack and subsequent conviction of the two killers. While Anthony does not shy away from the senseless brutality of his death, its primary purpose is to explore his life. The story of the man he was when he died aged 18 – and the man he would have become – is undeniably gripping.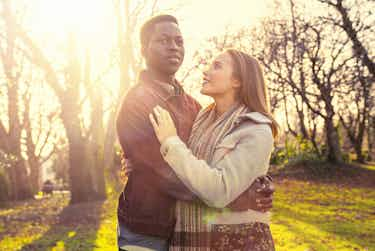 Jimoh describes the casting process for Anthony as very back and forth, and that when he finally learned he'd bagged the role, ​"it was five minutes of pure elation and then I was straight into business mode because I knew how soon filming was due to begin. There was a lot of responsibility there and the show is obviously so sensitive," he says. ​"My job was to give Anthony the best life possible … it's a very tragic story, but my role was to show the lighter side of his life – the promise he showed and the joyous moments he would have had, like his wedding or having a child."
Jimoh's portrayal of Walker is utterly magnetic, not least because he perfectly captures the charismatic exuberance that was so central to the teenager's persona. Still, the confidence of his performance belies the initial anxiety Jimoh felt about living up to expectations. ​"I had so many nerves and felt so much pressure going into this role … but I met Anthony's mother Gee and she set my mind at ease. She chilled with me, told me jokes and just gave me her blessing. She was lovely. A glorious human being," he says.
The show's release comes at a time when racism is under the spotlight in a way that Jimoh has never witnessed before. He says it must be fate: ​"A film like this is coming out when we're in the middle of one of the biggest civil rights movements in my lifetime. And it's especially [fateful] because Anthony wanted to work in civil rights – it was his dream… so I'm super proud that this gets to be part of the conversation."
How people engage in such conversations – whether it's through quiet reflection or joining the protest movement, is likely to affect their response to the show. Jimoh says: ​"Some people are going to want to take action, others are going to feel the emotional weight and have more conversations…. My parents had opposite reactions – my mum just sobbed all the way through but my dad just really wanted to talk about it all. [After watching Anthony] everyone's going to want to make sure [a murder like that] never happens again. I hope it stirs something in people. Whatever that thing may be. As long as it's positive and aimed at making change, then that's a really good thing." As for his own feelings about being more frequently asked to discuss race and racism over the past few months, he adds: ​"It can be a little overwhelming, but it's great people are talking about it, and that people are learning about our experiences."
Due to all of his upcoming roles, audiences are going to be seeing a lot more of Jimoh – and he's very excited about it. Still, he remains impressively down to earth and keen to impart some blunt words of wisdom for other young actors looking to emulate his success." You can do whatever the hell you want. It doesn't matter where you come from or what you look like, or how much money you have, none of that stuff matters. Just work super hard, and you will be fine. You probably have a little voice in your head that tells you that you can't really do it or that it's not going to work out. You have to find a way to silence that voice and tell it to leave you alone. Just don't listen to it."

Anthony begins tonight, 8:30pm, BBC One.

More like this