Tyroe Muhafidin is The Rings of Power's brightest Gen Z star
He has a gig in Amazon Prime's blockbuster The Lord of the Rings series, a blossoming music career and a pair of brand-new, 100 per cent precious Prada shoes. Pays to be slap bang in Middle-earth, eh?

Tyroe Muhafidin was always going to put everything into his auditions for The Lord of the Rings: The Rings of Power. After all, for a teenager growing up with four siblings in a three-bedroom house in Perth, Australia, it was a life-changing opportunity. But beyond getting his face on telly, his feet on red carpets and his bank balance big enough to buy a new family gaff, there was another incentive for the-now-17-year-old actor: he really wanted a fresh pair of trainers.
"My family didn't have much money. I would get one pair of shoes a year and they would have to last – doesn't matter if I grew or not," says Tyroe. ​"Asking for shoes was a really big deal."
His mum decided to strike a bargain, dangling a box-fresh carrot in front of his eyes. If Tyroe got the part, she would buy him not one but three pairs of trainers. ​"The day I got the call, she picked me up from the train station and handed me a box." Inside: a new pair of white Air Force 1s.

Hunched over a table in what might be the smallest café in Windsor, Berkshire, we're about a 10-minute drive from Bray Studios, where the second series of The Rings of Power is being filmed after production relocated from season one's base in New Zealand. Tyroe is living in West London while filming takes place. But that chat can wait. Right now, he's on a roll waxing lyrical about those trainers.
"The thing is, they weren't super trendy then. But after I got the Air Forces, literally three months later everyone was wearing them. I mean, everyone…"
OK, but he won a major role in an Amazon Prime prequel to one of the biggest book and film series of all time, with a reported record-breaking budget per episode of £52.5 million (excluding the £225 million it cost to buy the rights from JRR Tolkien's estate). That must have been pretty exciting too, right?
Tyroe is surprisingly nonchalant about it all – ​"blessed", yes, but also ​"trying to live a normal life". A bashful grin and the occasional self-deprecating shrug are the only visible signs that he might still be coming to terms with living in this fantastical new world of elves, orcs and interviews. Besides, being whisked away to do schoolwork mid-shoot was enough to thump him back down to reality.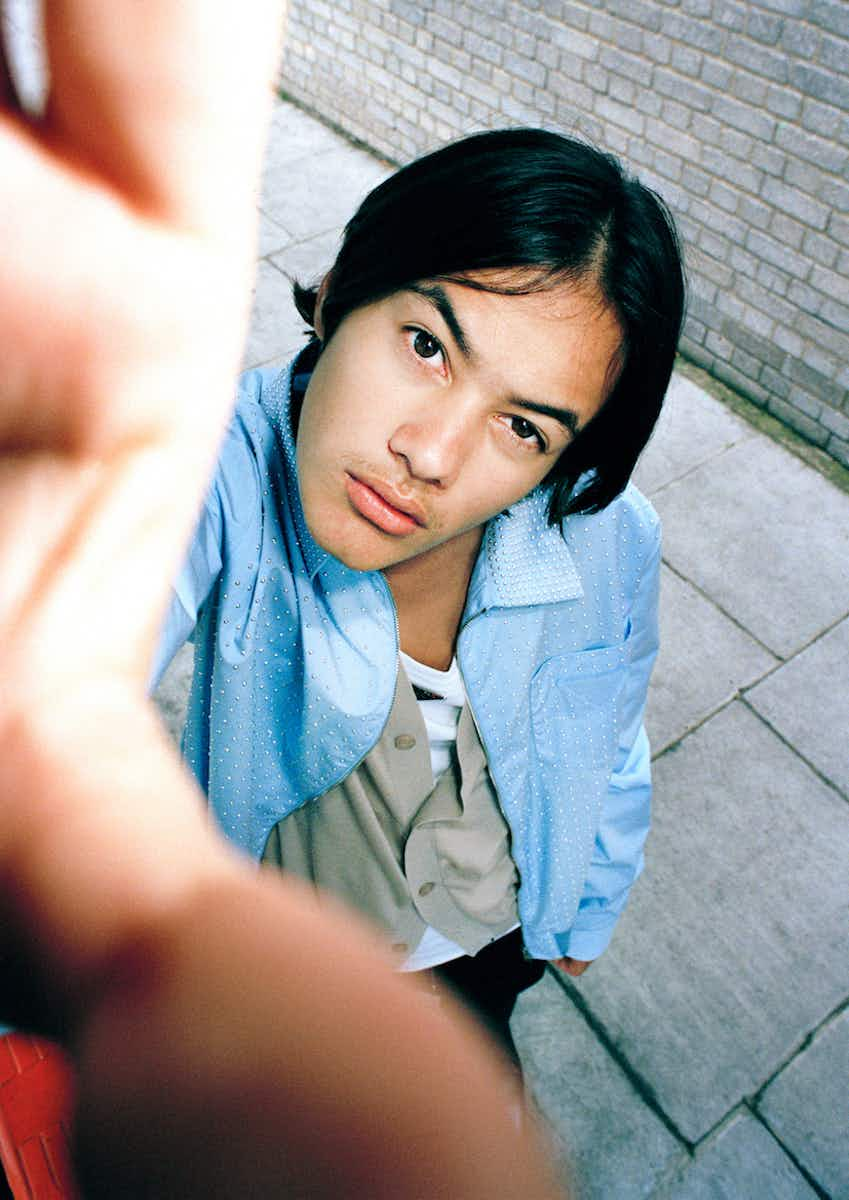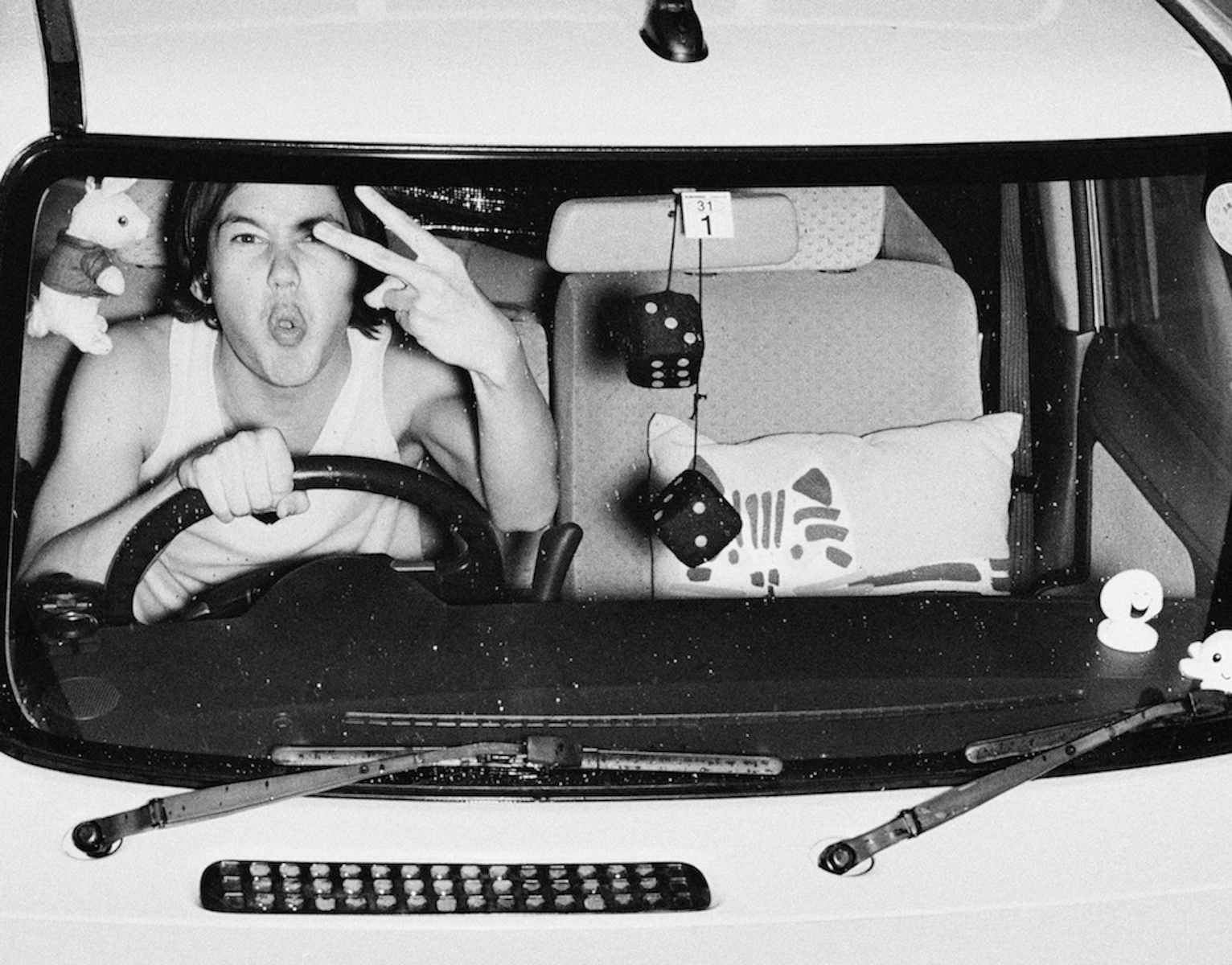 "That was the worst, especially when I was really enjoying filming and they just said, ​'Tyroe's got to go to his trailer and do some school,'" he says in his relaxed Aussie accent, hair falling into his face as he shakes his head in dismay. ​"Sitting in a trailer by myself, looking at a textbook… I didn't enjoy that."
And Tyroe already had enough homework on his plate. His character, Theo, son of a single mum (who's human), is a brand-new addition to Tolkien's world (as in, he's not in the books). But that didn't mean he could skimp on the prep work. Compared to pretty much all his co-stars, he was already on the back foot, being, as he puts it, ​"younger than the [2001 – 03 Peter Jackson film] trilogy itself".
A back-to-back, nine-and-a-half-hour-long binge of the films' extended editions was Tyroe's first order of business. His deadpan review: ​"I don't recommend it. It was not fun." To get to grips with the finer details of LOTR lore, he found a more digestible hack via TikTok. ​"I've created a fake account and literally my whole ​'for you' page is just LOTR. I get little 60-second lore videos like: ​'What was Sauron doing in the Second Age?' It's like a hobby now. I'm quite into it."
Good job, because if online theories are to be believed, then Tyroe's character is a pretty big deal. Theo may seem like your average Middle-earth kid with a dodgy fringe ("That was my actual hair! I had to live with it for a whole year, walking down the street with a bowl cut…"). But his lack of a dad and possession of a mysterious, black sword hilt in an early episode had fans wondering if he was a baby Lord of the Nazgûl AKA Witch King of Angmar AKA Big Bad Guy Who Stabs Frodo in The Fellowship of the Ring.
Tyroe is careful to not let any spoilers slip when talking about his character, but he does say this: ​"When looking at Theo, I would take inspiration from other characters in Tolkien's work like Boromir, men who are corrupted." Make of that what you will.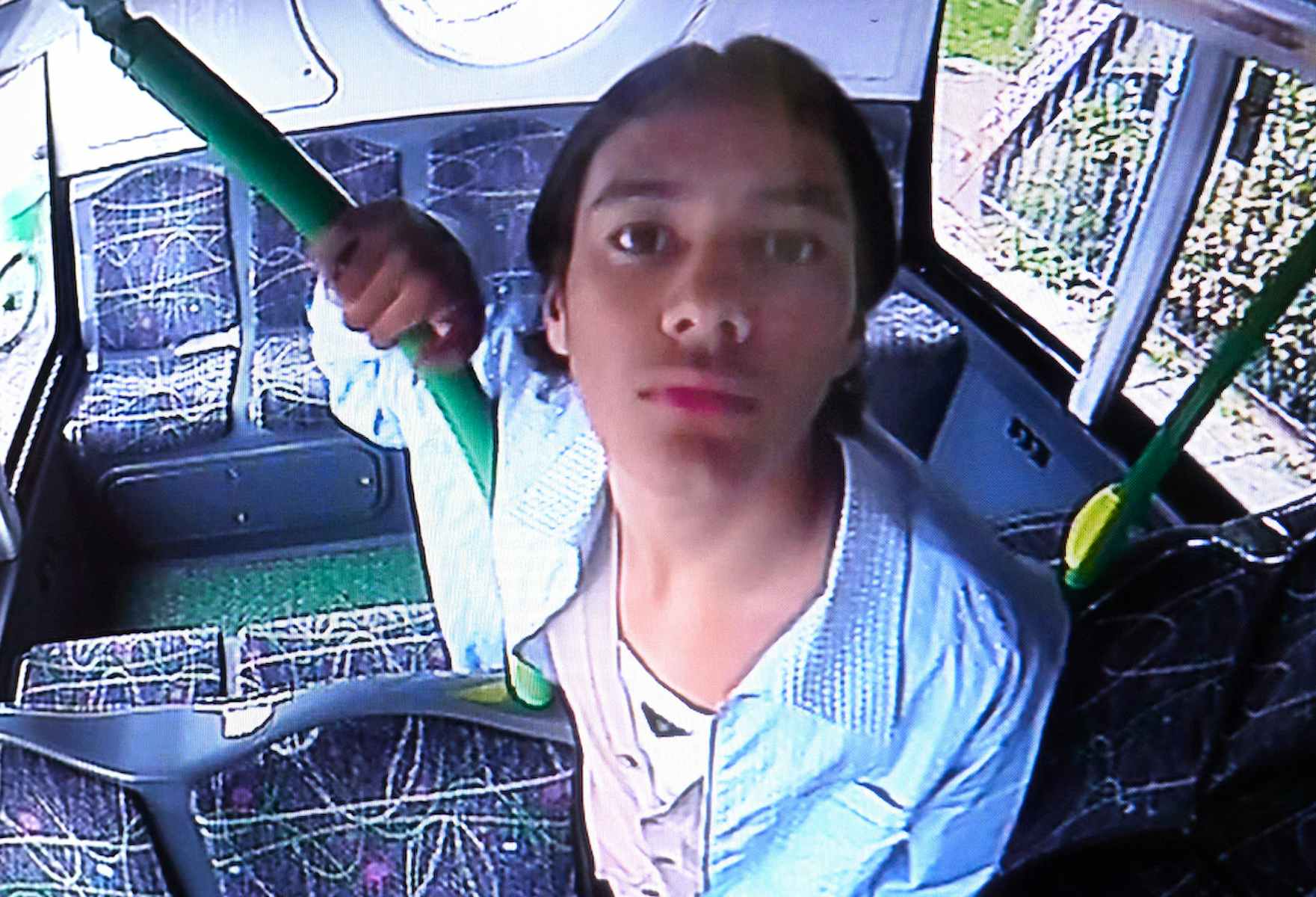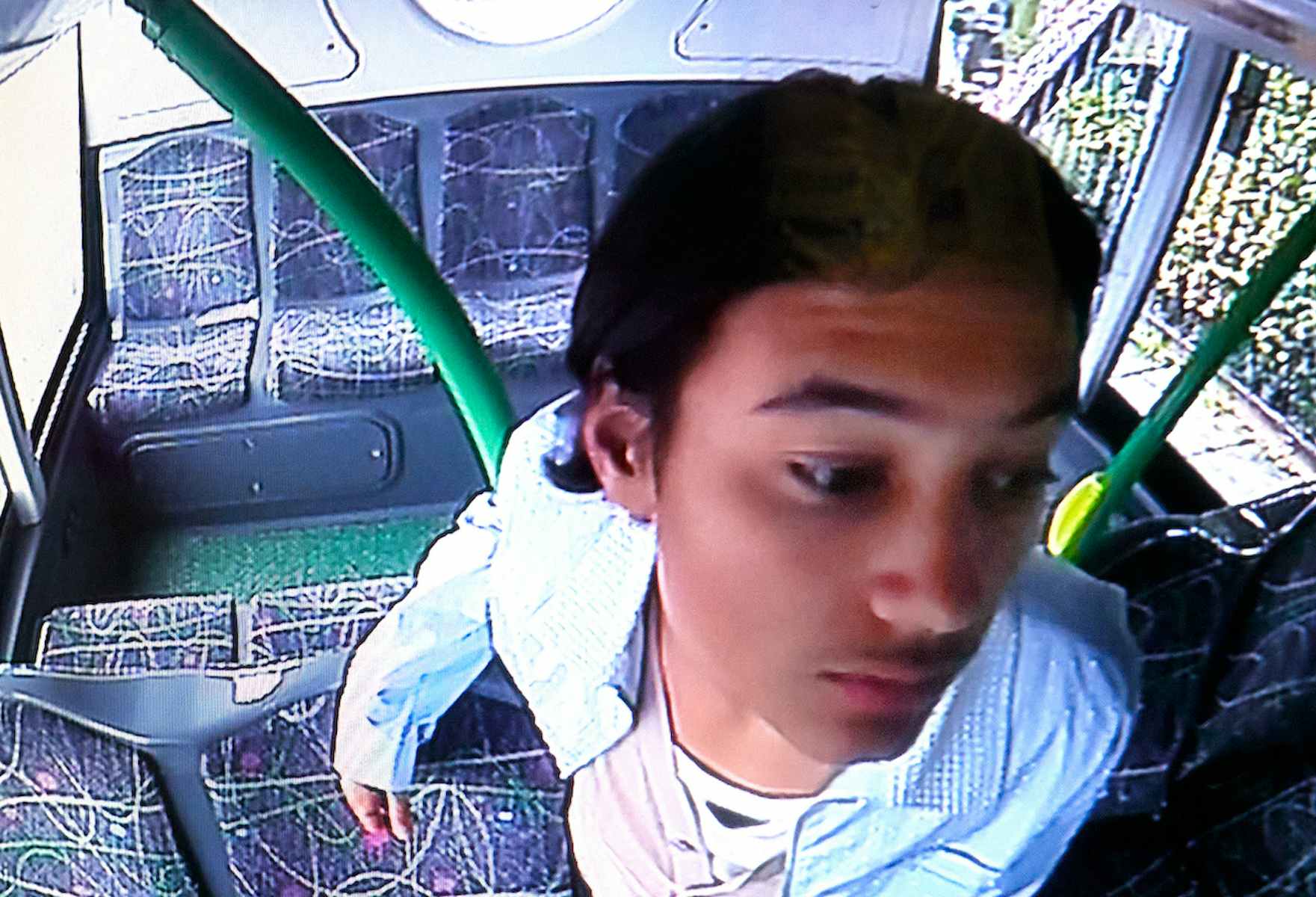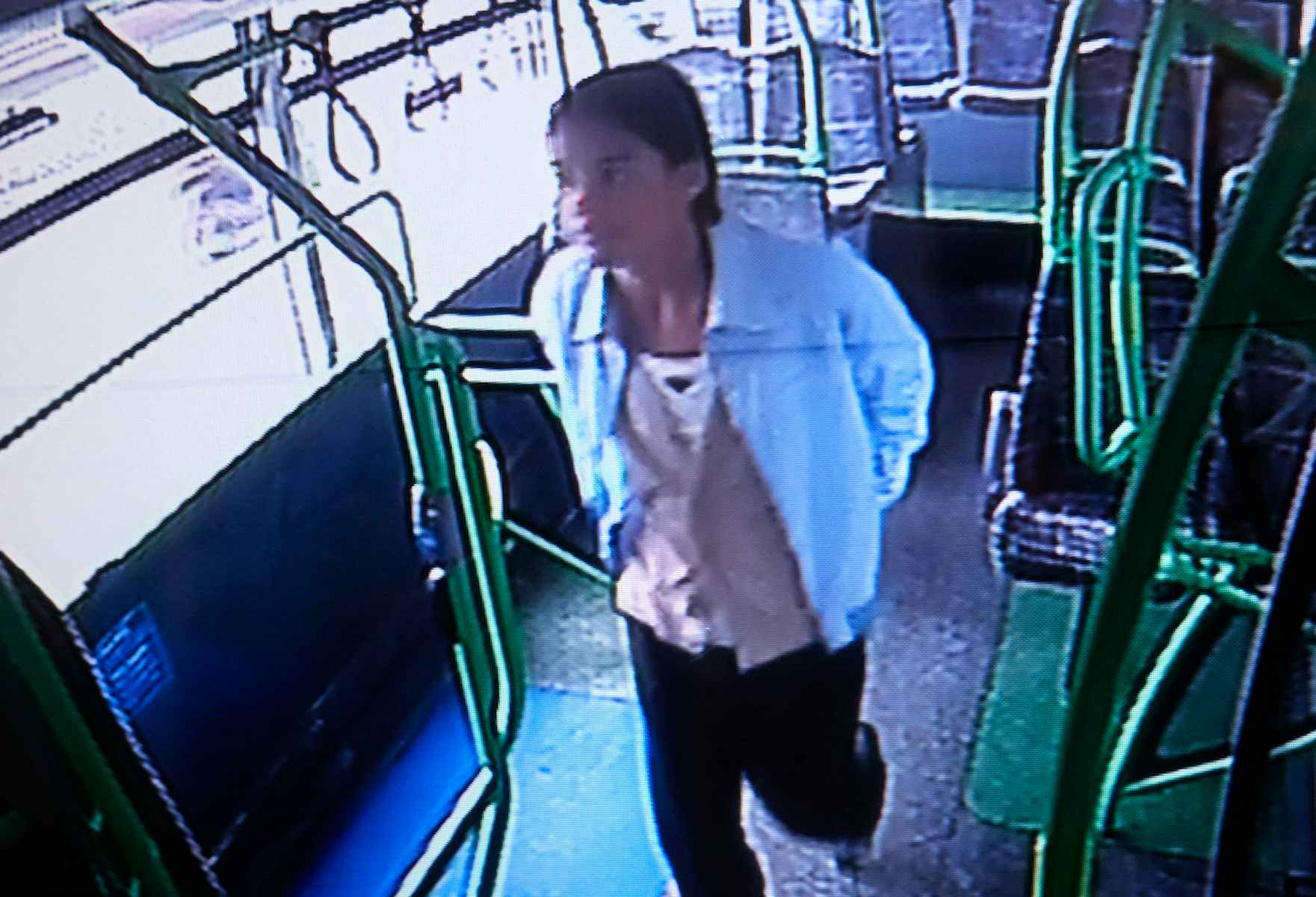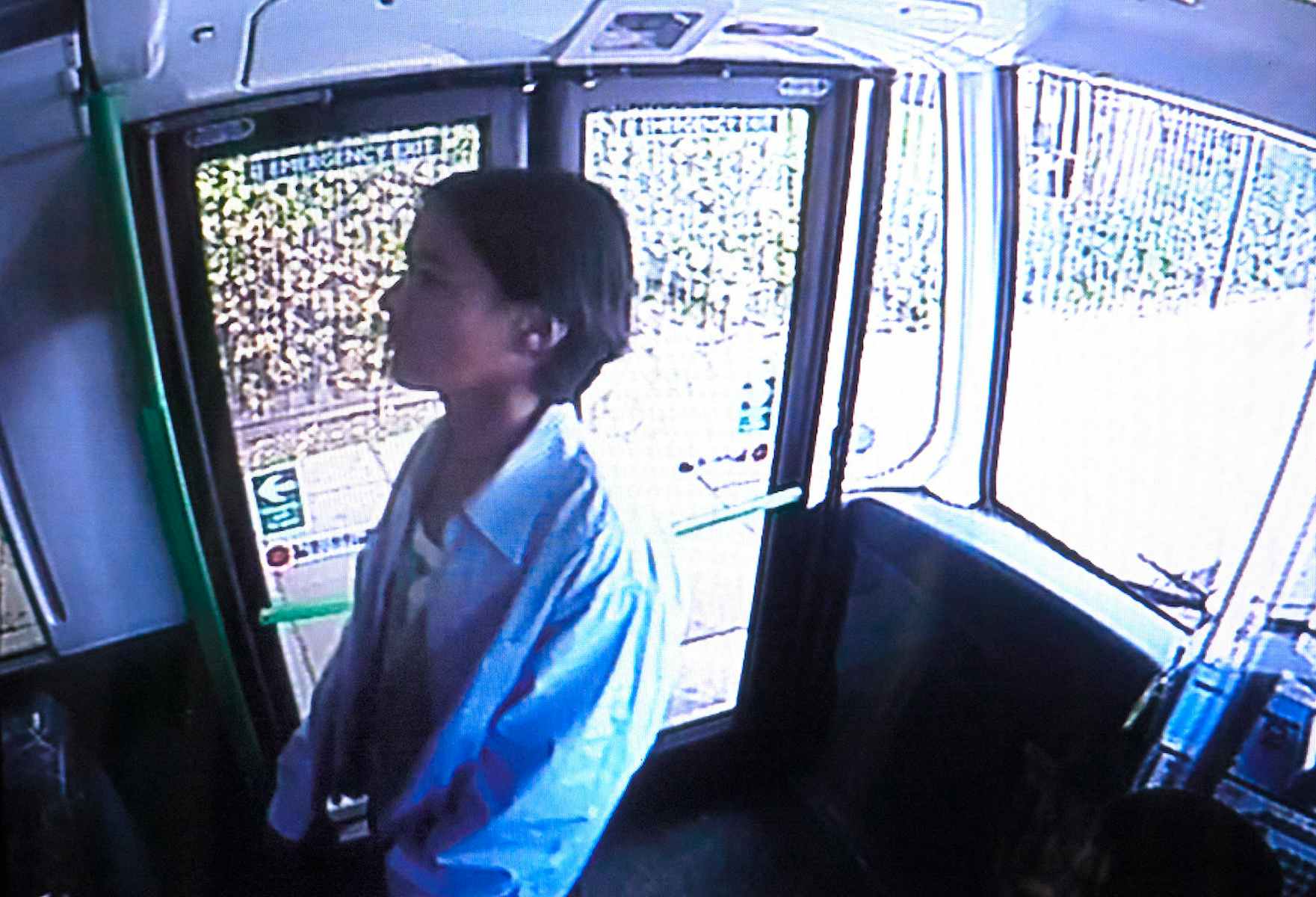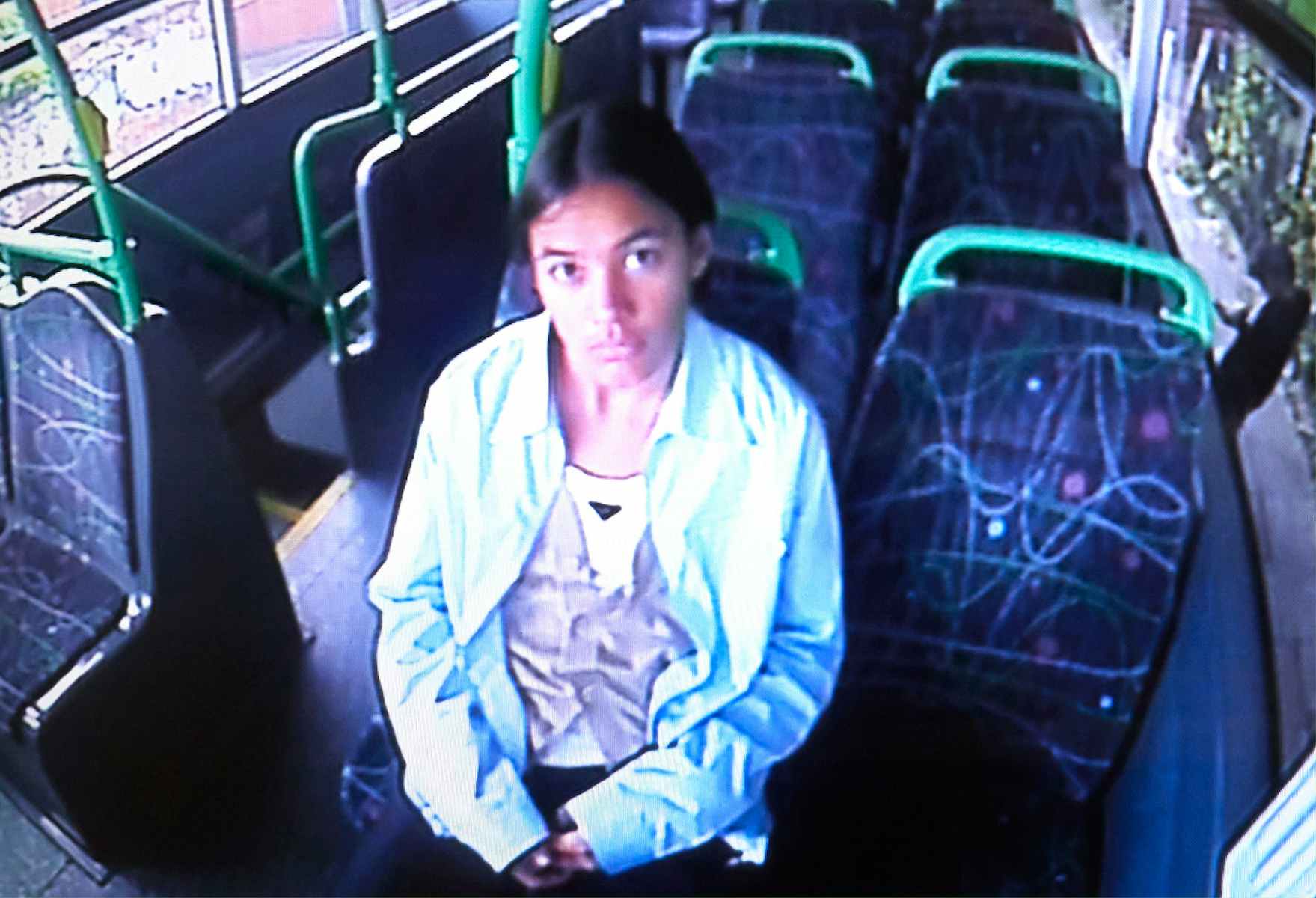 At the other end of the café, Tyroe's older brother and chaperone, Tobias, 23, is diligently editing a TikTok video for his sibling. He's the person responsible for getting Tyroe into acting. ​"There are photos of family gatherings, where Toby's doing little performances with me standing by his side," says the younger sibling with a fond smile. ​"I just always wanted to be like big bro."
Their parents – dad a welder, mum an early-years educator – encouraged their creative streaks without hothousing them, and Tyroe eventually got into a sort of Aussie Brit School during his teens. But the daily two-hour journey to get there wasn't really worth it. ​"I actually failed drama years 8, 9, 10 and 11. A lot of it was theory and that's just not my method."
There were other lessons to be learned at his new school, though. Growing up with an Indonesian father and an Australian mother, Tyroe had previously attended an Islamic primary school. ​"I was around a lot of people of colour, even though Australia, which is multicultural, at times can be quite… not," he says carefully. ​"It wasn't until I got to high school that I realised I wasn't like everyone else, that I was a minority. That was a big learning curve."
Tyroe is one of many people of colour in The Rings of Power​'s cast, as part of an unspoken (and overdue) effort to diversify both the LOTR franchise and the fantasy genre overall (see also: the colourblind casting in Game of Thrones spin-off House of the Dragon). And since Middle-earth is a fictional place, you'd think it would be a good place to switch off from real-world racial tensions. Yet when the first episode aired in September, a racist backlash was triggered (see also: the response to House of the Dragon​'s colourblind casting). Tyroe stood shoulder to shoulder with his castmates, posting a shared statement on Instagram: ​"Our world has never been all white, fantasy has never been all white, Middle-earth is not all white. BIPOC belong in Middle-earth and they are here to stay."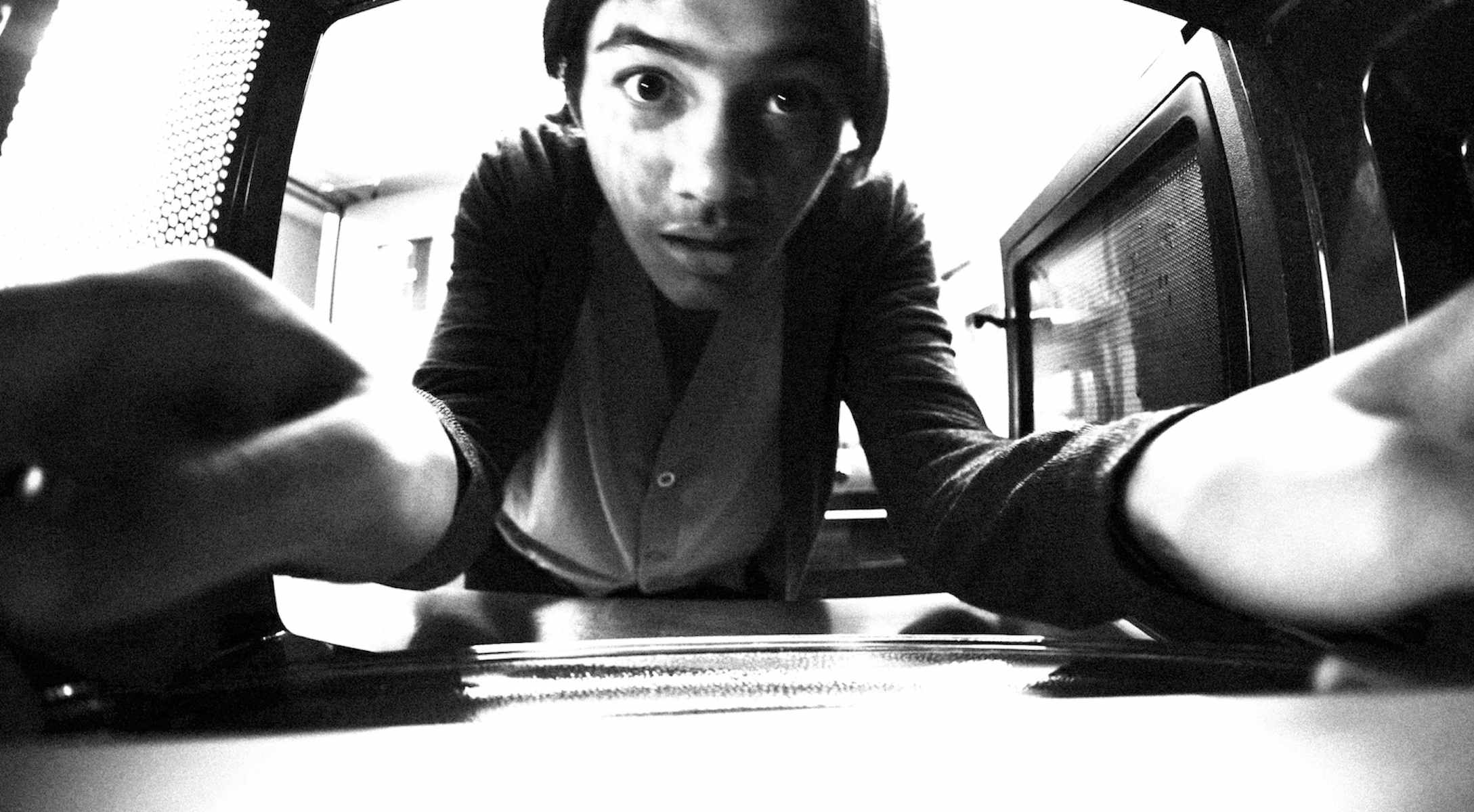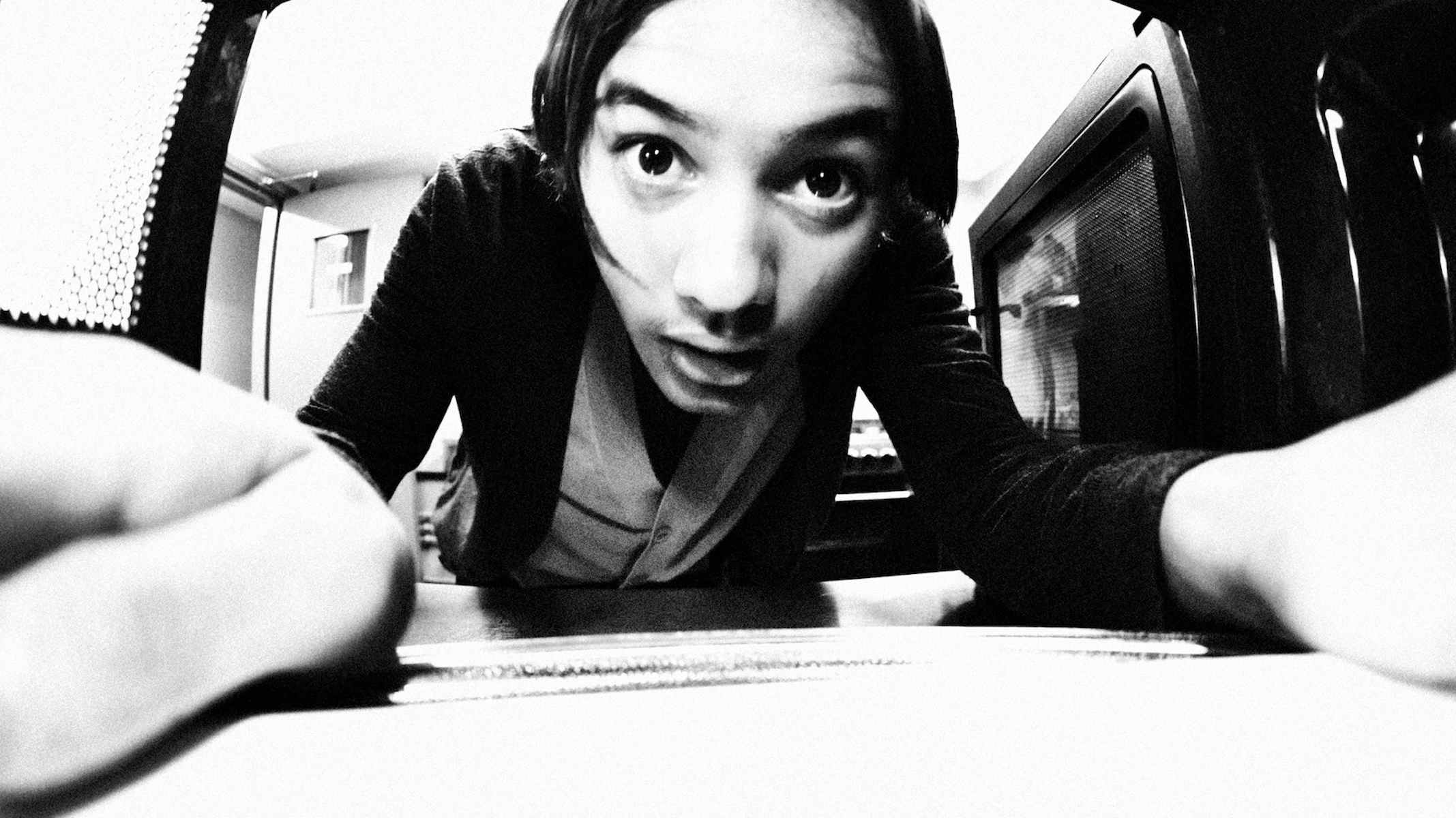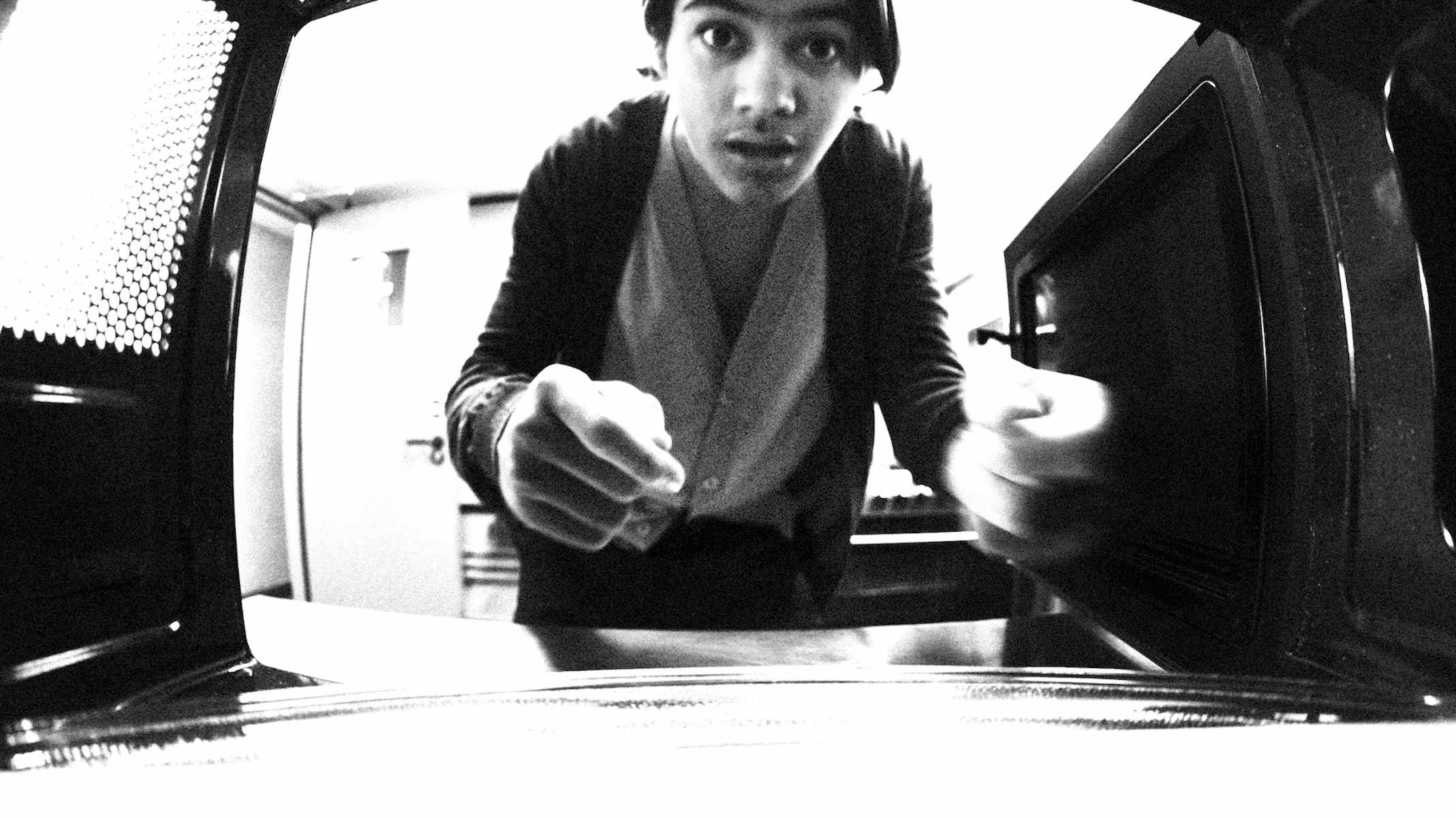 Despite his thoroughly teenage LOTR revision tactic, Tyroe often sounds and acts wise beyond his years. That's mostly because the experience of filming The Rings of Power was not only a crash course in TV acting, but also in adulthood.
Once Tyroe landed the part, he was swiftly whisked off to New Zealand to start filming.
"I missed so many tests and my teachers were very angry. I just had to disappear [for] a bit. I left as a boy and I came back as a man," he says. Literally: ​"I hit puberty while I was away."
When he eventually returned to school a year later, his mates instantly noticed he'd had a growth spurt. But for Tyroe, the most noticeable change was within himself. ​"It was strange, because I got a different sense of maturity to everyone else at school. I'd spent a year of my life just hanging out with adults. My sense of humour changed, everything I wanted to talk about changed."
So, what does Tyroe want to talk about?
Can he tell us anything about series two of The Rings of Power? Fat chance. But his face instantly lights up at the mention of his burgeoning music career, a side hustle he's been working on while immersed in LOTR. That TikTok video Tobias is working on in the corner? It's only a cheeky promo for his lil brother's debut single In Honesty (It's Cold Outside), complete with a raucous house party music video.
Released in October, it's a lovelorn, Machine Gun Kelly-inspired alt-pop song, written last year while Tyroe was nursing a broken heart. ​"It's about the idea of when something ends, there's still that feeling that maybe it can spark up again and you have that little bit of hope."
Music has always been part of Tyroe's life. He started playing the drums at four years old and has since picked up singing, piano, guitar and production skills. But he really refined his songwriting during The Rings of Power​'s downtime, with the already-intense production schedule extended by pandemic restrictions.
"Being in New Zealand for so long, I was stripped of the normal social interactions you'd have as a teenager. All I really had to get my feelings out was my Notes app, writing lyrics.
I've probably got over 100 unreleased songs that I could drop right now." Steady on, mate. A 100-song Spotify dump is a lot for fans to get through. ​"I think I'm gonna have a slow burn [approach]," he says, in sensible agreement. ​"I've got two singles lined up and I'll see how they go."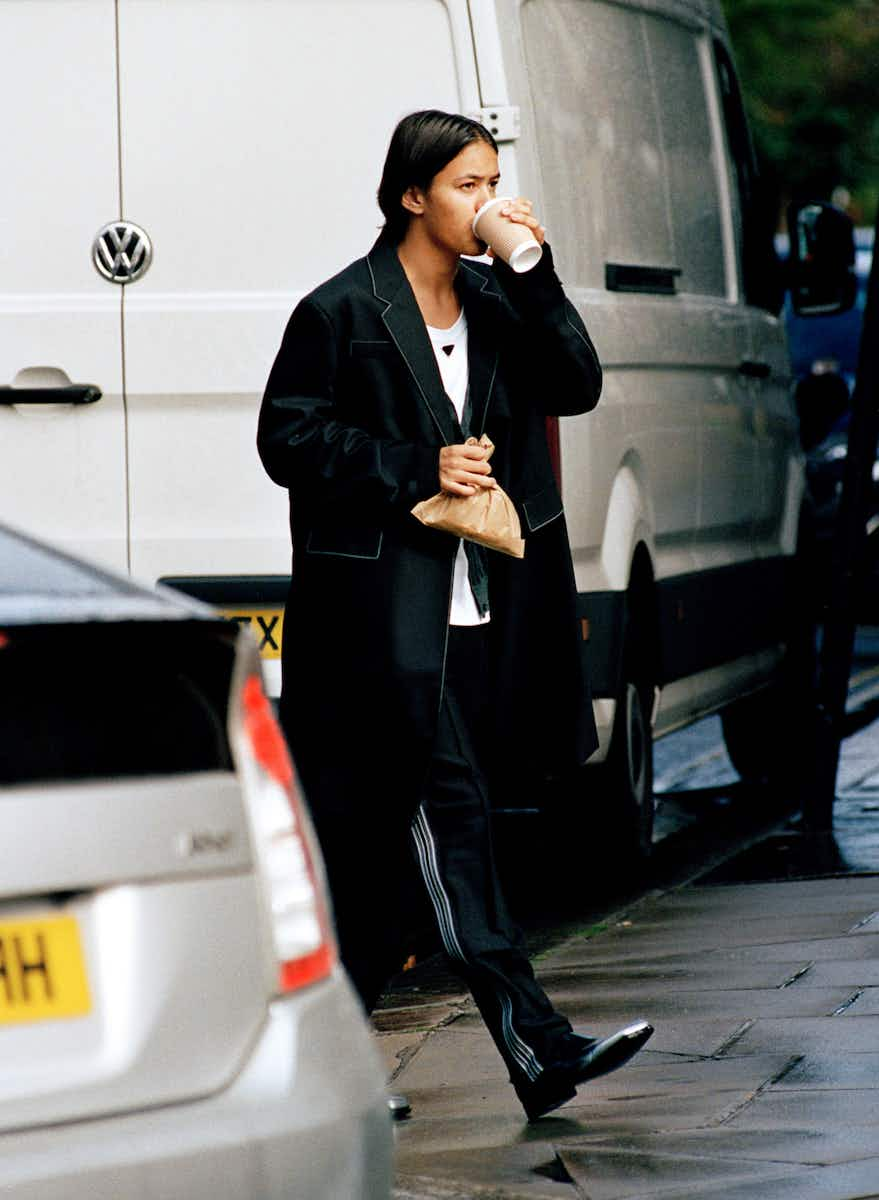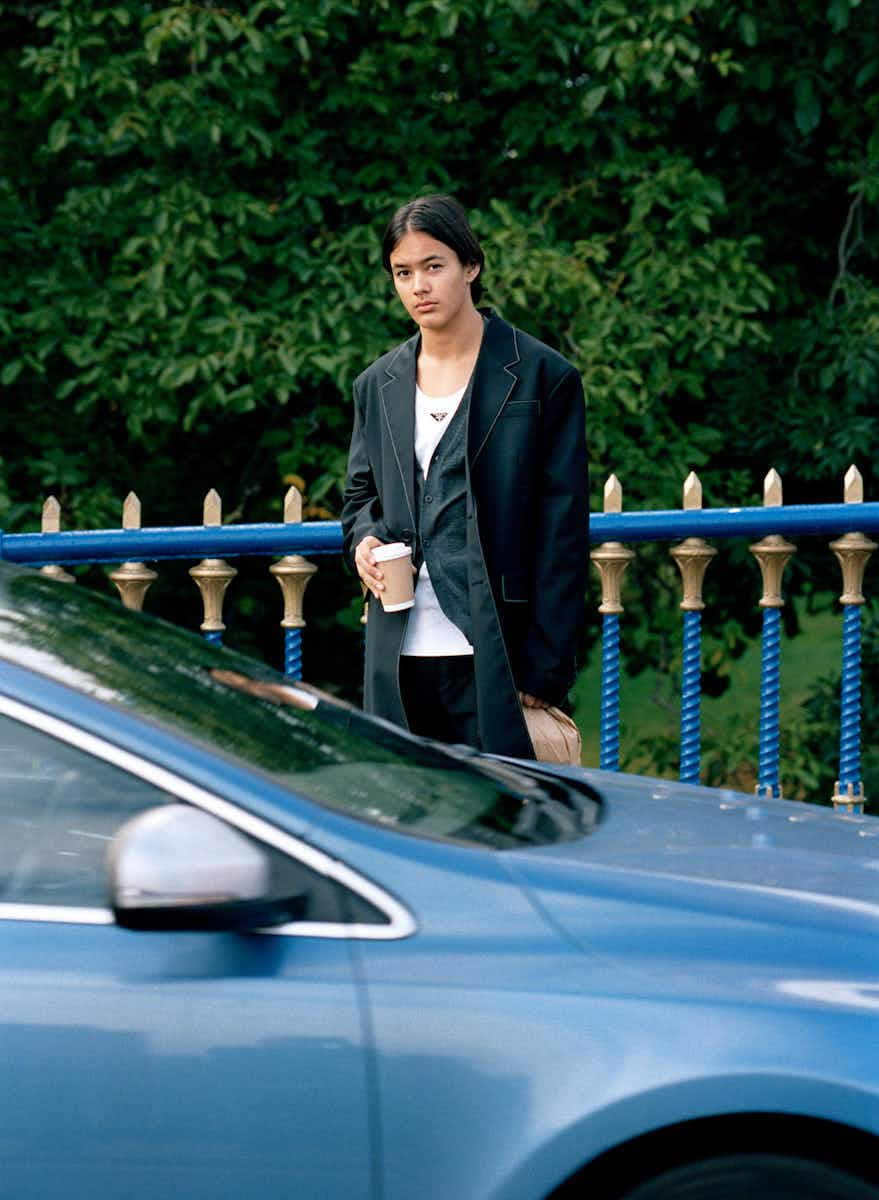 At least he already looks like a chart-topping star. Today, Tyroe's outfit is fairly laid-back: a black The Incorporated hoodie worn over a Heaven by Marc Jacobs tee, paired with £2.50 second-hand cords and sandal-style Docs borrowed from Tobias's wardrobe.
On The Rings of Power press tour, however, the teenager brought his red-carpet A‑game. Think: an oversized suit, adorned with spray paint and a knitted balaclava at the London premiere, or a Brunswick green blazer paired with a pearl necklace in Los Angeles. Big bro's to thank for his sartorial sensibility, too. ​"He was the first person I ever saw taking an interest in fashion. I used to watch him go to thrift stores and come up with outfits," he says. And even though he now has an Amazon Prime bank balance to play with, Tyroe still incorporates budget finds into his looks, while also spotlighting local Aussie brands when he can: ​"On the Comic Con tour, every single outfit I wore included a piece of clothing from a brand in Perth."
Shoes are still the apple of Tyroe's eye, though. Only now he's graduated to Prada. While filming in New Zealand, he and his mum would go on daily walks through Auckland. Every day they would pass the Prada store, and every day the same pair of shoes would catch his eye. Just before filming wrapped, his mum suggested he should go in and try them on. ​"I was like: ​'What? OK!'" The security guard gave them a dirty look as they walked in – big mistake, huge – but Tyroe shrugged it off and made a beeline to try on the shoes anyway. £800. Ouch.
"I looked at mum to ask if I could get them and she was like: ​'It's your money.'" He glanced down at his feet, then back at the suspiciously snooty security guard. ​"I remember thinking: I'm gonna prove you wrong." He bought the shoes without blinking.
"I walked out of that store and I felt so good about myself," he says with a grin. ​"I'd earned it, I'd been working for months." With The Rings of Power already confirmed for a five-series run, Tyroe Muhafidin's lightning-fast transition from classrooms to blockbuster sets, trainers to Prada, is just the beginning. How's he keeping his head screwed on through it all?
"It's pretty easy. I just turn my phone off and live in the moment," he says with a shrug, pausing for a moment to reflect. ​"I hope it stays like that."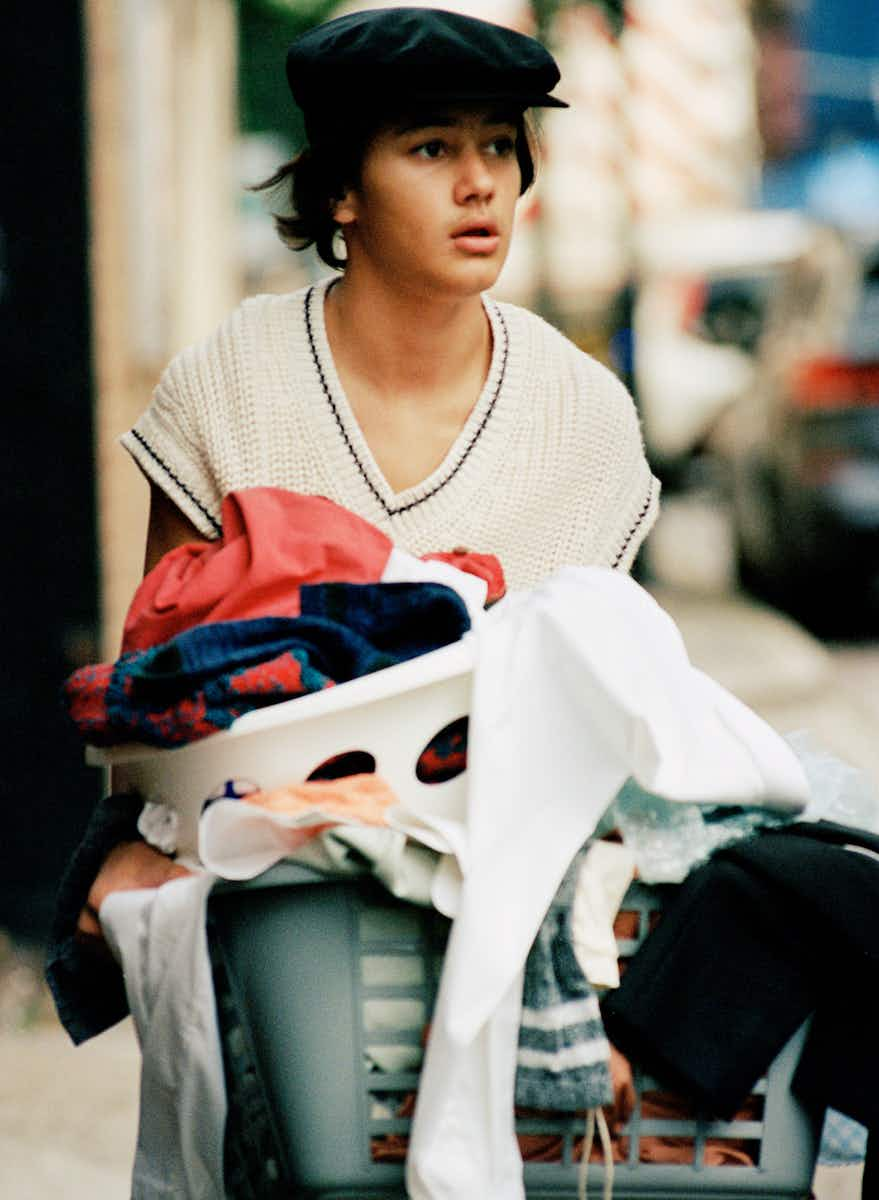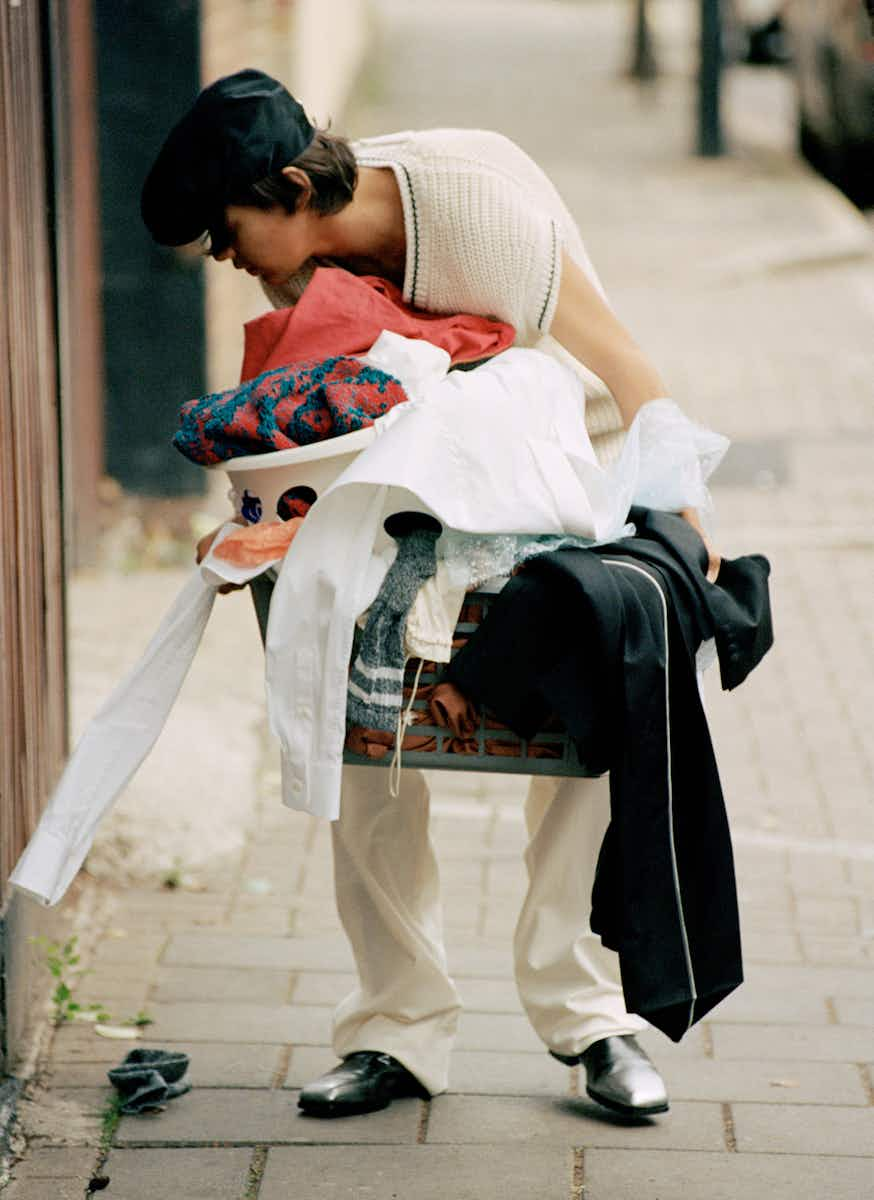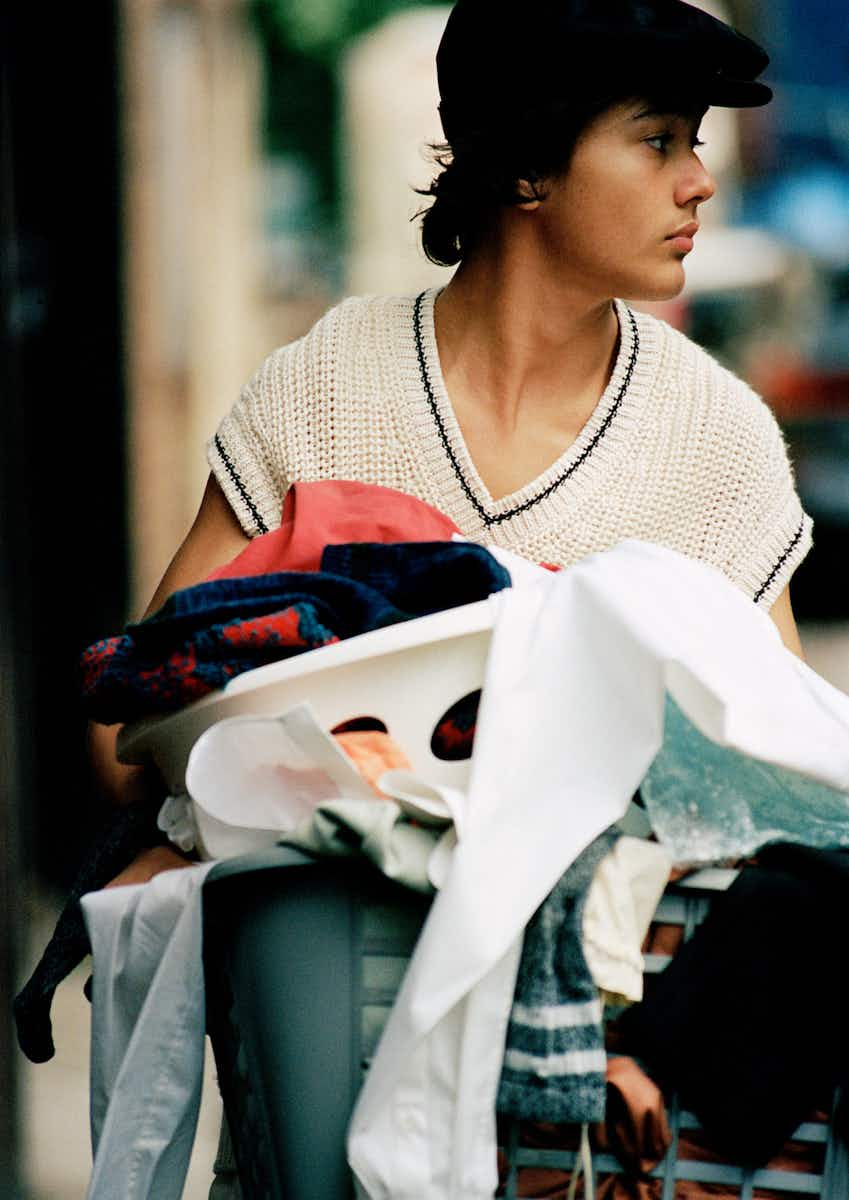 HAIR Takuya Uchiyama MAKE-UP Laura Dominique SET DESIGNER Camilla Byles PHOTOGRAPHER'S ASSISTANT Alessandro Tranchini STYLIST'S ASSISTANT Florence Armstrong PRODUCTION Rosanna Gouldman and Ellis Mistry

More like this