Tag along to adidas Originals' free workshop with Alfie Kungu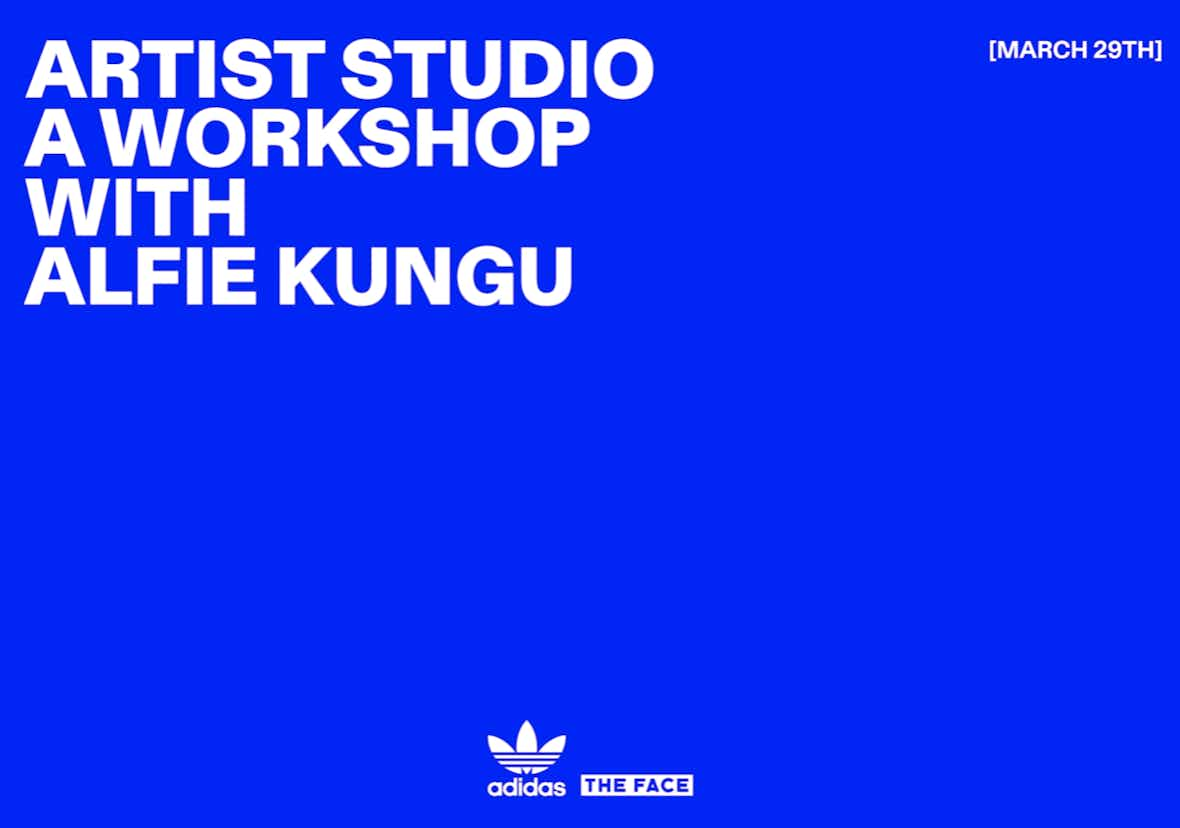 Sign up for our second event celebrating Beyond the Streets London at Saatchi Gallery. This time, you'll have the chance to customise adidas Originals pieces under the painter's artful eye.

Ready for a one-of-one experience? THE FACE's latest event with adidas Originals on 29th March will see artist Alfie Kungu head to Saatchi Gallery for a hands-on workshop, giving you and a handful of others everything you need to customise an Adidas Originals garment. Taking place from 7pm to 9pm for the perfect post-work decompress, you'll take your bespoke creation home for the ultimate streetwear souvenir, and leave with skills that'll make you want to splatter your entire wardrobe with paint. Fancy tagging along for free? Get it patterned by signing up via the form below.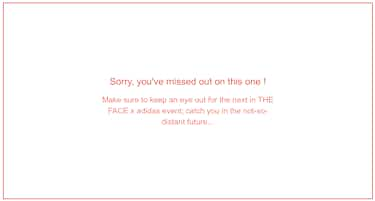 Growing up in creative hotspot Hebden Bridge and practising Fine Art at UWE Bristol, Kungu has become known for his vivid, primitive colour palette and use of silk and satin in lieu of canvas. He once described his style to THE FACE as​"carnival, summertime, bumblebee, candy cane, bounce" which are the kind of keywords that gets us very excited. Looking at it his work is a bit like eating Smarties with your eyes; but delve deeper and there's some equally smart social commentary and streetwear motifs galore.
The workshop is part of THE FACE and adidas Originals' series of events seeing artists discuss creative practice and visual culture to celebrate Beyond The Streets London. Words on the street? The exhibition is the new temporary home of graffiti, bringing over 100 of the world's most legendary street art and graffiti artists to transform Saatchi Gallery, from walls to hallways to stairwells. The most comprehensive exhibition of its kind, it draws on the history of street culture, photography and fashion through world-renowned graffiti artists from AIKO to ZEPHYR.

The exhibition is supported by adidas, an ideal fit thanks to the brand's connection to underground culture, who have also lovingly included a selection of ultra-rare archive adidas pieces on display.

The first event on 14th March saw legendary fly-on-the-wall photographer Lawrence Watson joined by photographer and director Marco Grey, grime photographer Olivia Rose and host Sam Trotman, aka @samutaro. Spanning three generations of talent, the trio discussed the art of analogue photography and outlined their own creative journeys. Watson's work also features in Beyond The Streets London in a room commissioned by adidas, showcasing his imagery of hip-hop legends including Run DMC and Beastie Boys repping the three stripes.

For a third event on 12th April, we've lined up a top UK selector ready to rifle through their record bag. And our final event on April 25th will be an extra-special panel discussion with an esteemed guest; our lips are zipped for now.

Remember, Beyond The Streets London is showing until 9th May, so get down to Saatchi Gallery in the next few weeks for more street art than you can shake a spray can at.