The ultimate guide to what to watch this autumn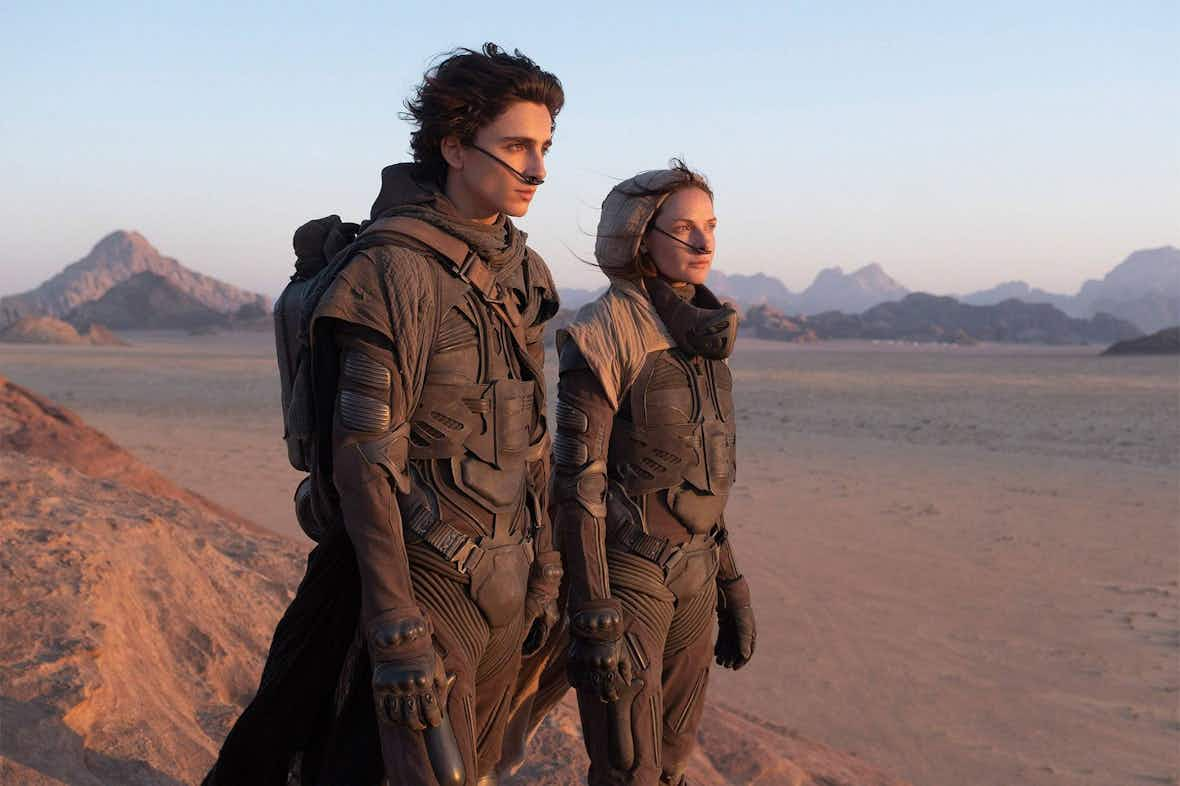 Candy corn (and Candyman) season is upon us, and it looks chock-a-block with intriguing films and thrilling TV series.
We Are Who We Are (14th September)
Where to watch: HBO
The languid gaze of Luca Guadagnino (Call Me By Your Name) is fully realised in this moody coming-of-age miniseries, which celebrates adolescence and condemns American politics in equal measure. Jack Dylan Grazer (It) turns in a lawless performance as an introverted teenager whose mother (Chloë Sevigny) whisks him from New York to a military base in Italy, where he befriends a coterie of military brats (including newcomer Jordan Kristine Seamon and Hollywood's daughter Francesca Scorsese).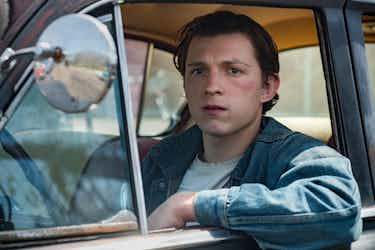 The Devil All the Time (16th September)
Where to watch: Netflix
Tom Holland plays a young man of God in this Jake Gyllenhaal-produced low-country gothic thriller. Holland's character must face off against a horde of evil forces to keep his family safe, including an unholy preacher (Robert Pattinson), a crooked sheriff (Sebastian Stan), and a gun-toting couple who're trying to snap his picture (Riley Keough and Jason Clarke).
Ratched (18th September)
Where to watch: Netflix
It's unclear where either Ryan Murphy or Sarah Paulson find the time, and yet here they are again to tag-team this origin story for One Flew Over the Cuckoo's Nest. This psychological thriller centres on the so-bad-she's‑good Nurse Ratched (originally played by an Oscar-winning Louise Fletcher, who memorably faced off against Jack Nicholson in Milos Forman's famous 1975 film). As a tyrannical nurse infiltrating a mental institution, Paulson's steely gaze belies a more conflicted interiority and her character is refreshingly still just as evil, despite a new backstory. Murphy's camp sensibility is on full display (and a strong case is made for pastel's place in psychiatry!) as he hands out featured performances to Sharon Stone, Cynthia Nixon and Judy Davis.
The Nest (18th September in select theatres and 17th November on VOD)

Nine years after pushing Elizabeth Olsen out of her sisters' Venti-sized shadow in the unsettling cult flick Martha Marcy May Marlene, director Sean Durkin returns from the twilight zone with another spine-tingler. The Nest, starring Jude Law and Carrie Coon, follows an American family's move to England, where the tense isolation of their new home leaves them feeling thoroughly un-welcome.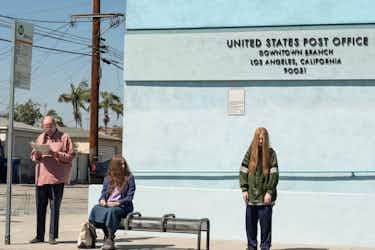 Kajillionaire (25th September in select theaters and 16th October on VOD)

An absurdist, arthouse… heist film? In a collaboration that could only have been dreamt up by an eco-yogi film student, Evan Rachel Wood stars in Miranda July's latest as a socially inept woman (with a mop of tousled tresses to match). Her life is turned upside down when her parents – career grifters played by Debra Winger and Richard Jenkins – invite an artless outsider (Gina Rodriguez) onto their next major heist. If anyone can make sense of these bizarre times, it might just be July.
Misbehaviour (25th September in select theaters and on VOD)
Keira Knightley finally unlaces her corset and goes, if not modern, at least mod, for this dark comedy set in the pageant world of 1970s London. The newly formed women's liberation movement achieved overnight fame when several members invaded the stage of the Miss World competition, disrupting its live broadcast and effectively knocking the prospective tiara off of a Swedish favourite in favour of the pageant's first Black winner. Knightley grounds an ensemble including Gugu Mbatha-Raw, Jessie Buckley, Lesley Manville and Suki Waterhouse.
A Wilderness of Error (25th September on FX)
Maverick documentary filmmaker Errol Morris (Gates of Heaven, The Thin Blue Line) comes to cable in this true crime series. It examines the case of Jeffrey MacDonald, an army surgeon sent to prison for the murder of his wife and children in 1982, and who, Morris believes, is innocent. The case has served as inspiration for multiple books with reportage on the subject, and the series comes from the same creative team that produced HBO's The Jinx, which was partially responsible for relaunching widespread interest in true crime with its chilling depiction of convicted murderer Robert Durst.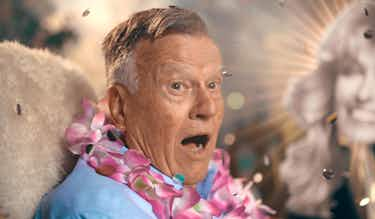 Dick Johnson is Dead (2nd October)
Where to watch: Netflix
Kirsten Johnson's staggering 2016 documentary, Cameraperson, was lauded by critics for its thematic weaving of journalistic ethics and personal narrative. The documentarian, who won an Oscar in 2015 for co-producing Edward Snowden-focused Citizenfour, is back with Netflix's Dick Johnson is Dead. The director ​"kills" her father, retired clinical psychiatrist Richard Johnson, over and over again in a series of imaginative enactments. It's funnier than it sounds, and Johnson Sr., who suffers from dementia, is game all the way through.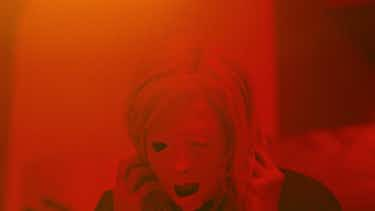 Possessor (9th October in select theaters)

There's been at least a fly-sized hole in the movies ever since David Cronenberg, evangelist of the body horror genre, retired in 2014. Could the successor to his blood-splattered throne be none other than… his son? Brandon Cronenberg's new film Possessor follows a secret organisation that uses brain-implant technology to inhabit unsuspecting bodies, thus forcing them to commit assassinations for high-paying clientele. Andrea Risenborough plays the icy agent at the centre of it all, while Christopher Abbott, Sean Bean and Jennifer Jason Leigh (who's worked with Cronenberg Sr.) co-star.
The Haunting of Bly Manor (9th October)
Where to watch: Netflix
Many are eagerly awaiting the follow-up to Netflix's immensely popular spookfest The Haunting of Hill House, which reimagined Shirley Jackson's horror classic. In that same spirit, creator Mike Flanagan has returned to put his twist on Henry James's The Turn of the Screw, in which a young governess experiences a haunting while caring for her employer's children at Bly Manor. Opting for an anthology format like American Horror Story, much of the same creative team (including Season One standouts Victoria Pedretti and Oliver Jackson-Cohen) returns for this second season, though Flanagan has stated that Bly Manor shares no narrative connection with Hill House.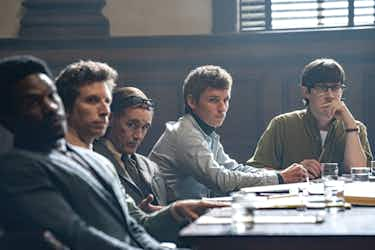 The Trial of the Chicago 7 (16th October)
Where to watch: Netflix
The Chicago 7 were a group of defendants charged by the US federal government with conspiracy following a series of anti-Vietnam and countercultural protests that took place during that city's 1968 Democratic Convention. Writer/​director Aaron Sorkin dramatizes these events with a boatloaded cast, including Sacha Baron Cohen, Joseph Gordon-Levitt and Kelvin Harrison Jr.
Grand Army (16th October)
Where to watch: Netflix
Netflix seems poised to square up with HBO's Euphoria in the teen TV boxing ring with an X‑rated, identity-focused series of its own. After a terrorist bombing outside of Brooklyn's Grand Army school, a cross-section of teens grapple with their place in life in the attack's aftermath. With identity struggles and class warfare bolstered by plotlines about freeing the nipple and how to give a good handjob, the New York-centric show is a fun yet ​"woke" look at what's on the youth agenda in 2020.
Candyman (16th October in select theaters)
With Candyman – the ​"spiritual sequel" to the 1992 supernatural cult classic – under the ​"produced by" Jordan Peele banner, there's sure to be some subversion going down in suburbia. Yahya Abdul-Mateen II (Watchmen) and Teyonah Parris (If Beale Street Could Talk) play an upwardly mobile artist couple that moves into a luxury loft in the gentrified Chicago neighbourhood where Mateen's character grew up with his mother, who was tortured by the mythic Candyman in the original movie. Like mother, like son? Five repetitions of his name and suddenly he's back where it all began.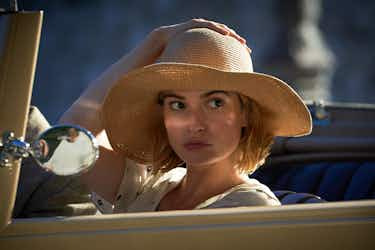 Rebecca (21st October)
Where to watch: Netflix
Director Ben Wheatley takes on the daunting task of adapting Daphne du Maurier's iconic gothic romance Rebecca, most notably brought to life in 1940 by the master of suspense, Alfred Hitchcock. Lily James stars as Mrs. de Winter, the newlywed who finds herself competing with the memory of her husband's (Armie Hammer) deceased first wife, Rebecca. Kristin Scott Thomas co-stars as Mrs. Danvers, the ghoulish, overbearing housekeeper of the estate.
Saint Maud (23rd October in UK theatres)

Following its premiere at last year's TIFF, A24 was quick to snatch up this psychological horror film, which follows a pious nurse (Morfydd Clark) as she becomes obsessed with saving the soul of her dying patient (Jennifer Ehle). The debut from writer-director Rose Glass received rave reviews, particularly from 28 Days Later director Danny Boyle, who described Saint Maud as ​"genuinely unsettling… with confidence that evokes the ecstasy of Carrie and The Exorcist."
Those Who Wish Me Dead (23rd October in select theaters)

Finally, a movie for Those Who Wish Angelina Jolie Would Actually Act Again! In between filming for Disney's Maleficent: Mistress of Evil and Marvel's upcoming Eternals, the once-disruptive actress made a pitstop in the wild, wild neo-West for director Taylor Sheridan's follow-up to Wind River. Set against a blazing wildfire in Montana, Jolie plays a survival expert, tasked with protecting a teenage murder witness who finds himself pursued by twin assassins. Along for the ride are Nicholas Hoult, Jon Bernthal and Tyler Perry.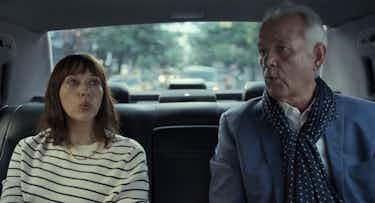 On the Rocks (23rd October)
Where to watch: Apple TV+
A wayward, playboy father (Bill Murray) reconnects with his daughter (Rashida Jones) after convincing her that her workaholic husband (Marlon Wayans) is cheating on her (speaking from experience). This new comedy from director Sofia Coppola shows Murray and Jones on a madcap adventure through the steam-filled streets of New York.
Ammonite (13th November in select theatres)
Francis Lee's elegiac debut God's Own Country stunned when it premiered in 2018, and his follow-up looks equally lamenting. In 1840s England, self-taught paleontologist Mary Anning (Kate Winslet), once famed for her contributions to scientific thinking, now cares for her ailing mother by hunting for fossils to sell to rich tourists. When Charlotte Murchison (Saorise Ronan), the depressed young wife of one such merchant, enters Anning's life, a whirlwind romance alters their lives forever.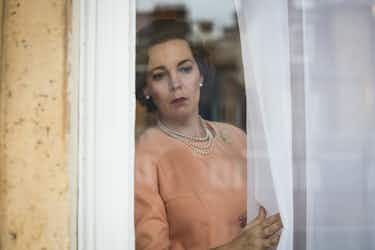 The Crown (15th November)
Where to watch: Netflix
Season four of the regal melodrama will finally unveil the character we've all been waiting to see. Newcomer Emma Corrin is set to jog across Buckingham Palace in biker shorts as Princess Diana – that is, before Elizabeth Debicki takes over for the final two seasons. Gillian Anderson is also poised to make her thorny introduction as toofy Margaret Thatcher, while Olivia Colman's Queen Elizabeth and Helena Bonham Carter's Princess Margaret bid farewell to their kingdom (i.e. replaced by other actors).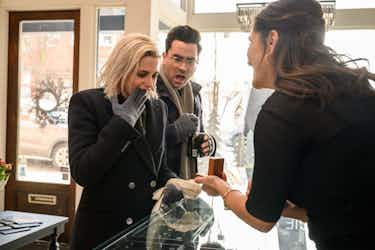 Happiest Season (25th November in select theatres)
A young woman (Kristen Stewart) plans to propose to her girlfriend (Mackenzie Davis) while attending her family's annual holiday party in Clea DuVall's romantic comedy. There's a snag, however, when she realises that her girlfriend hasn't actually come out to her conservative parents (Mary Steenburgen and Victor Garber). DuVall – who co-starred with Natasha Lyonne in the perennial lesbian rom-com But I'm a Cheerleader – directs for the second time from a script she cowrote. Alison Brie, Aubrey Plaza and Dan Levy lend support.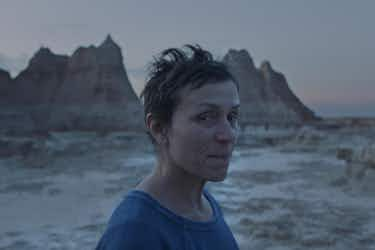 Nomadland (4th December in select theatres)
Chloe Zhao, the director of acclaimed films Songs My Brother Taught Me and sleeper hit The Rider, sneaks in one more indie before she tackles Marvel's Eternals next year. Nomadland stars Frances McDormand as a woman in her sixties who, after losing everything in the Great Recession, embarks with only a van on a journey through the American West.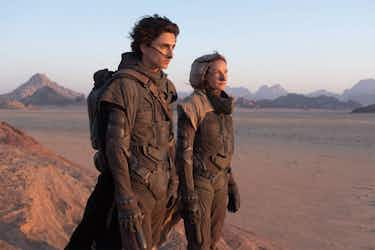 Dune (18th December in select theatres)

Boomers. Gen Z. Dune. Without realising it, the sci-fi behemoth might be the sole unifier between these disparate generations. In 1965, Frank Herbert published the maiden entry in his colossal media franchise, and all were glued to the page. The complex plot weaved from adventure to romance to horror, and the depiction of a future wherein technology turns against humanity inspired everything from Star Wars to Game of Thrones. Fortunately, director Denis Villeneuve proved with Blade Runner 2049 that he's adept at handling a sci-fi legacy. For one, the casting of Gen Z icons Timothée Chalamet and Zendaya all but guarantees butts to be firmly planted in seats. Furthermore, all Villineueve has to do is not follow in David Lynch's footprints. The director succeeded in plucking out the surreality from Herbert's novel, but interference from Universal Pictures turned the book's complexity into convolution.

More like this