What your celeb side hustle says about you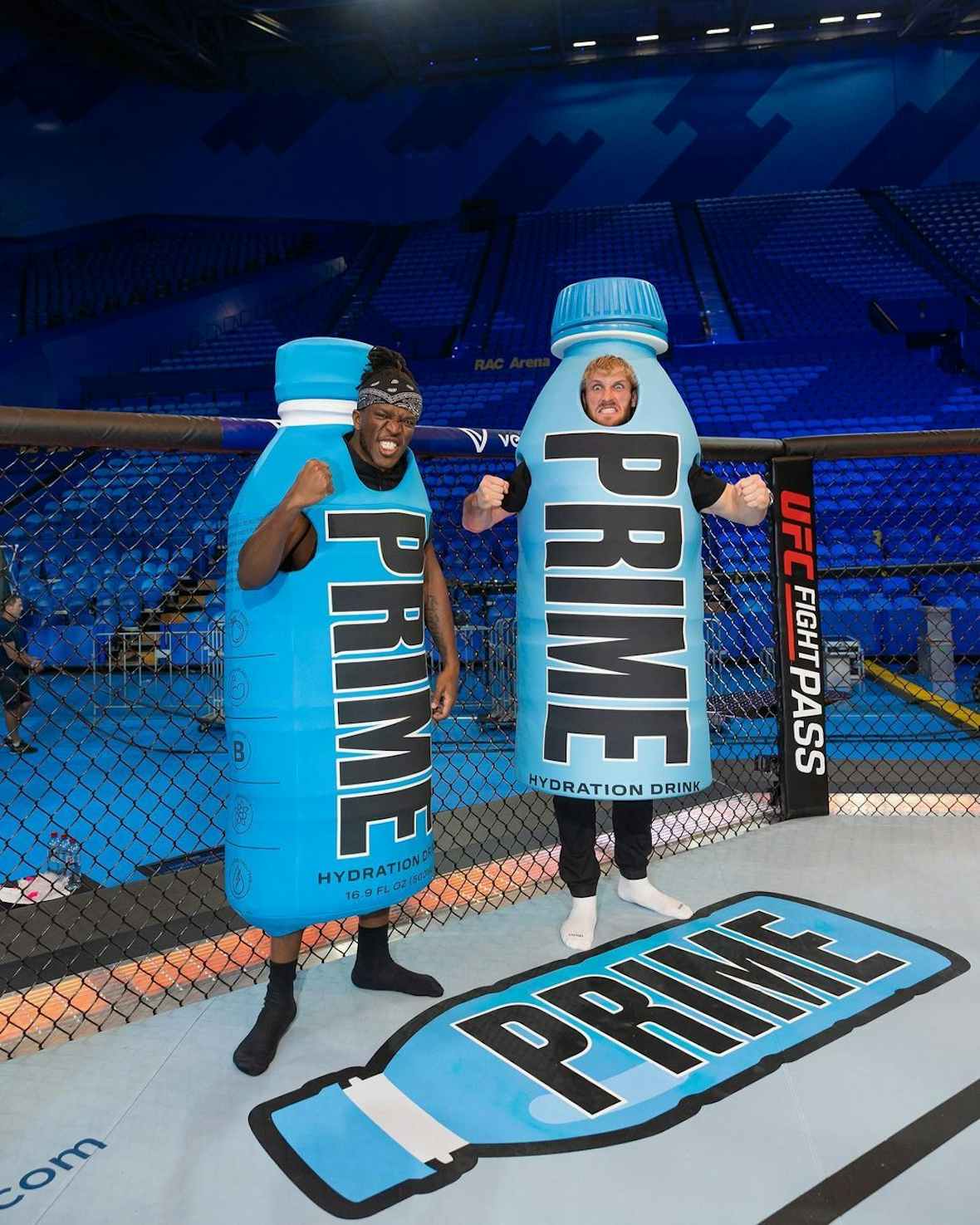 You're a big time pop star, a bonafide Marvel superhero, one of the highest paid models in the world. Still feeling the pinch? Time to diversify your portfolio.
Hustle culture has a lot to answer for. Not only has it got you sending emails at 7am and still answering them 12 hours later while scoffing pesto pasta, but it's also inspired the rich and famous to invent ways to become even richer. And more famous.

Gone are the days when actors were actors, models were models and musicians were simply musicians. Today, any celeb worth their pink himalayan salt has a business portfolio stacked with schemes to up their net-worth from millions to billions.

There are the wellness empires that attempt to sell you 24-karat gold vibrators, the energy drinks that have parents forking out £1000 to put a smile on their kids' faces, the clothing lines that turn FROW regulars into credible fashion brands. And let's not forget the endless makeup lines that seem to launch each month, promising that you, too, can look like the famous faces that front them… if you're willing to spend £28 on a lip kit. Plus shipping.

But while the celebs that rebrand as CEOs are an entrepreneurial bunch, they're not exactly creative. The more saturated the celebrity side hustle market becomes, the more these extracurricular career moves appear to follow a handful of predictable blueprints. And as such, it's become pretty easy to discern a celeb's motives and values through the particular bonus income stream they choose – like horoscopes, but for people with private pools.

Presenting, then: a sort-of definitive guide to what celeb side hustles say about the people who helm them. You can thank us later, after launching your own.

Make-up and skincare brand
As flogged by: Rihanna, Kylie Jenner, Selena Gomez and many, many more
There are now too many celebrity beauty brands to keep track of. But once upon a time, this was a genuinely good idea. Rihanna gave the beauty industry a good kick up the arse in 2017 when Fenty Beauty launched with an inclusive range of foundations, while Kylie Jenner had already capitalised on speculation about her lip filler by launching her OG ​"lip kit" in 2015. But now every pop star and their nan has a range of beauty products. You can see the appeal: Rihanna is now a billionaire and Jenner was on the cover of Forbes for being the world's youngest billionaire (which they later redacted, claiming Jenner had fudged the numbers). In light of that, this is the celeb entrepreneurial endeavour that screams cash grab the loudest.
As flogged by: Ryan Reynolds, Kylie Minogue, George Clooney and Drake
This is not a regular side hustle, it's a cool side hustle. It tells the world that you're down for a good time, whether that's a glass of whisky in an upscale cocktail bar or dancing under a disco ball with the girlies and a glass of rosé. But launching an alcohol brand also has a whiff of sophistication. In theory, you have to actually know something about the booze you're slapping your name on in order to sell it. So, when you pose proudly with your bottle of gin, tequila or fizz, you're showing the world that, yes, you are well-versed in botanicals, flavour notes and the distilling processes. You're a party girl with brains.

As flogged by: KSI, Joe Rogan, 50 Cent and The Rock
You're a top lad, a big-muscled bro, a well-oiled machine that needs extra fuel for all your weightlifting and stuff. You're always bulking and you never skip leg day, inspiring your legion of followers to do the same with your social media omnipresence. This is an energy drink, yes. But it's also full of everything you need to be super manly, including but not limited to electrolytes and the tears of quitters.
As flogged by: Gwyneth Paltrow, Kate Moss and Kate Hudson
This is for rich white women, either mid- or post-yummy mummy era, embarking on a wholesome, spiritual life to counterbalance the hedonistic heydays of their youth. Naturally, their bodies are temples and must be treated as such. That means daily supplements, nourishing teas, a diet of bone broth and a strict workout regime of pilates and yoga. All of their products are ​"clean" and ​"natural", whatever that means. The only toxins to be found are in their cheek filler.
These celebrities were practically forced to start their own clothing lines, after years of being called a ​"style icon" by every glossy mag going. The transition from fashion muse to designer was simple, really. And to prove that they take the job seriously, they keep their designs as simple as possible. After all, luxury fashion is about craftsmanship, the subtle tweaks that elevate basics into stealth wealth staples. When everybody else was getting pissed at fashion week parties, these lot were taking notes.
As flogged by: Stormzy, Dua Lipa, Lena Dunham and Reese Witherspoon
Be it a publishing imprint, a newsletter or a production company, this one's for the intellects. These celebs read books on the tour bus and aren't afraid to shout loud about politics. They're not in this to make money, but to feed their passion for giving back to underrepresented communities and/​or sharing wine recommendations.
As flogged by: Ryan Reynolds and that other guy
Hollywood A‑lister (and his mate) buy struggling National League ​"soccer" concern Wrexham AFC. Behind-the-scenes Disney+ doc (think: blood, sweat, tears and Ted Lasso) ensues, followed by promotion to the English Football League (probably). No one's getting super-rich any time soon, but the feelgood sport-washing for Brand Reynolds – already one of Hollywood's Good Guys – is invaluable.

More like this