"

Violet doesn't feel so macho": William Strobeck on his new skate crew
Supreme's favourite videographer has a killer instinct when it comes to spotting new talent. This year, he decided to start his own company and break the hard-entrenched rules of skateboarding in the process.

When Bill Strobeck founded his new skate company, Violet, in October, it kind of happened by accident. While travelling back and forth between New York and Philadelphia for work, some of the kids skating around Philly's Muni Plaza piqued his interest – some of them looked like they'd been plucked straight from the cast of River's Edge (1987). ​"I was like damn, these kids are cool," he says, Zooming in from his apartment in Manhattan's East Village, where Strobeck has lived for the last 12 years.
Behind him, there are stacks of books piled up high on the floor, T‑shirts hanging up on the door to his office and a film poster for 1971 film The Panic in Needle Park on the wall. It's a bunch of stuff he's collected over the course of his career as one of skateboarding's foremost videographers, having cut his teeth filming friends in his native Syracuse, New York, back in the ​'90s.

Since then, Strobeck has become one of Supreme's go-to directors. First came 2014's cherry, his first feature-length film for the brand and its first skate video in almost 20 years. Then came three follow-ups: BLESSED (2018), CANDYLAND (2019), STALLION (2021) and MIND GOBLIN (2021), all filmed in his distinctively gritty, subversive style.
In particular, the release of BLESSED felt like a watershed moment, an event that transcended the world of skateboarding as cool kids across the world gathered to watch the likes of Tyshawn Jones, Sean Pablo and Sage Elsesser shredding around the streets of Los Angeles, New York and Paris. It was a raw, emotive portrait of really good skating, great clothes and even better mates that was two and a half years in the making. If Strobeck hadn't already cemented his place as a skate videography veteran before, he certainly had now.

It feels fitting, then, for Strobeck to now be turning his hand at ushering in a new generation of skaters into the scene. ​"They were all new to me and they felt special in such a certain way, each one pretty different from the other," he says of the fresh talent who make up the team: Efron Danzig, Seven Strong, Kris Brown, Kyle Teh, Auguste Bouznad, Patrick O'Mara and Troy Gipson, all spread across NYC, Philly and Paris.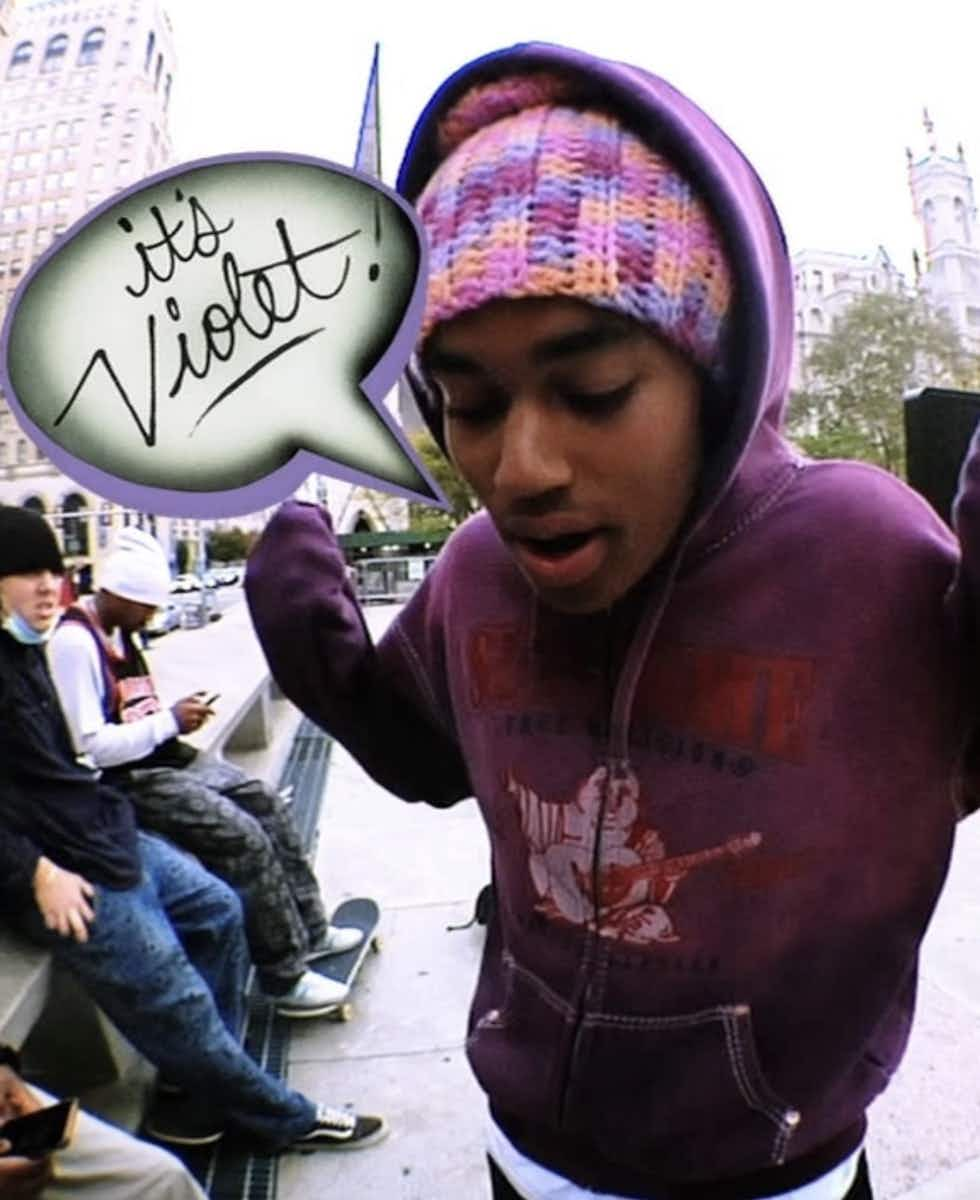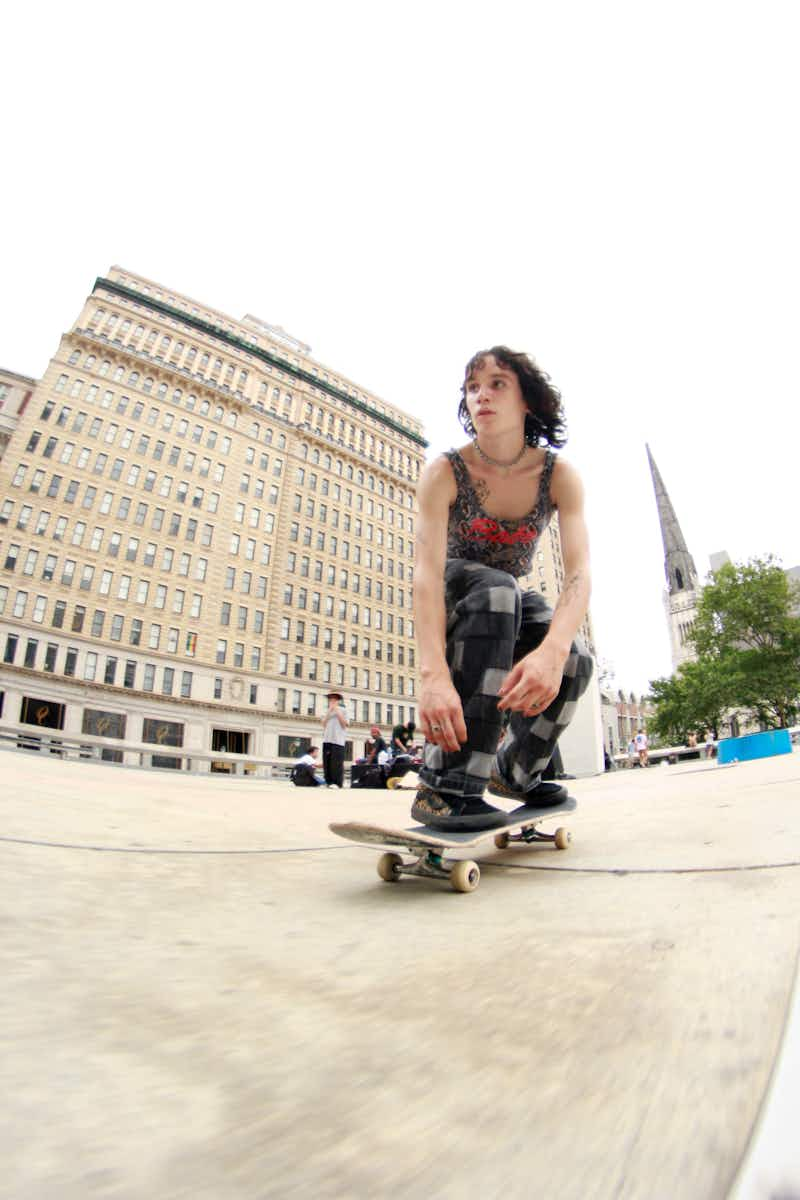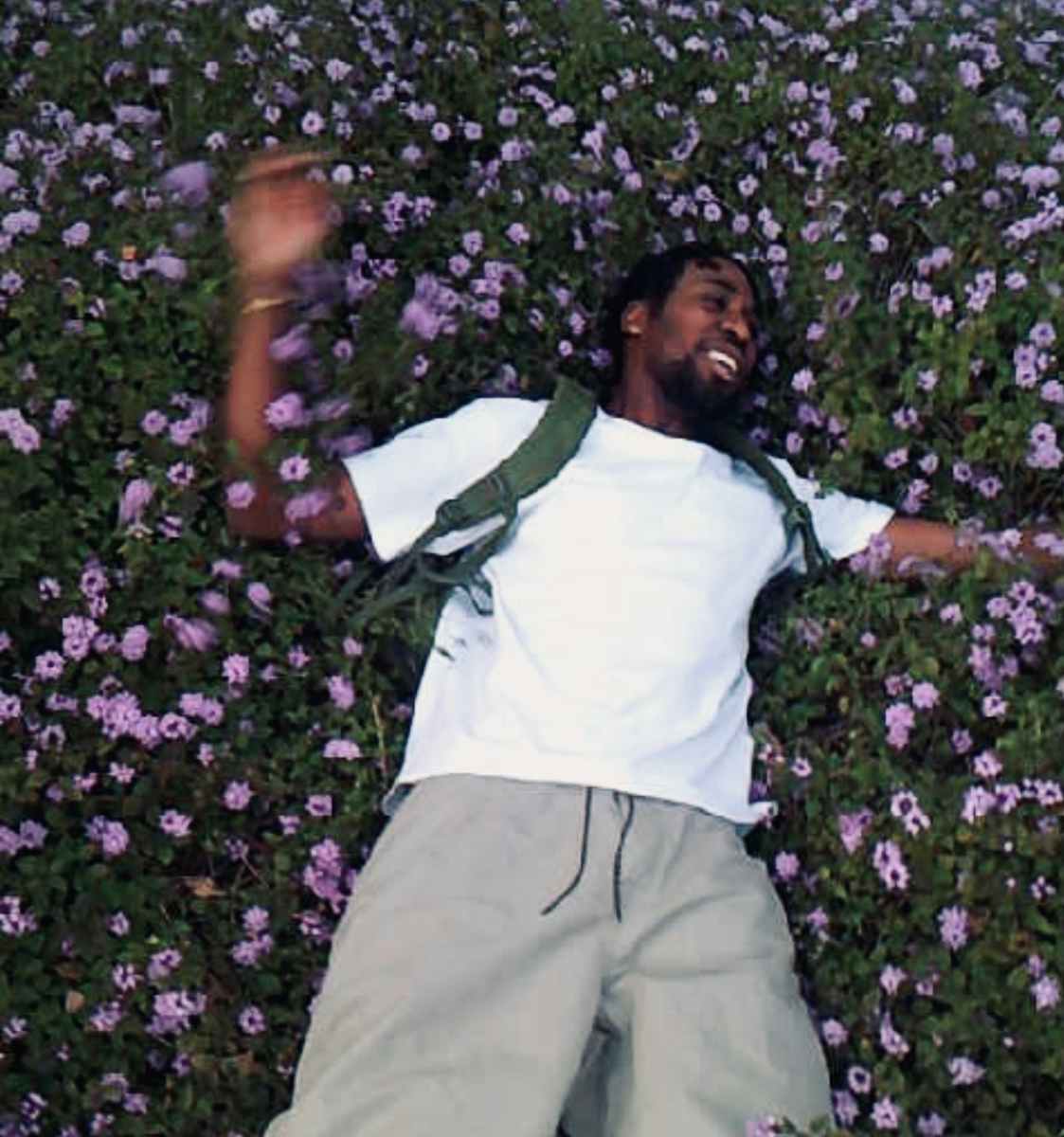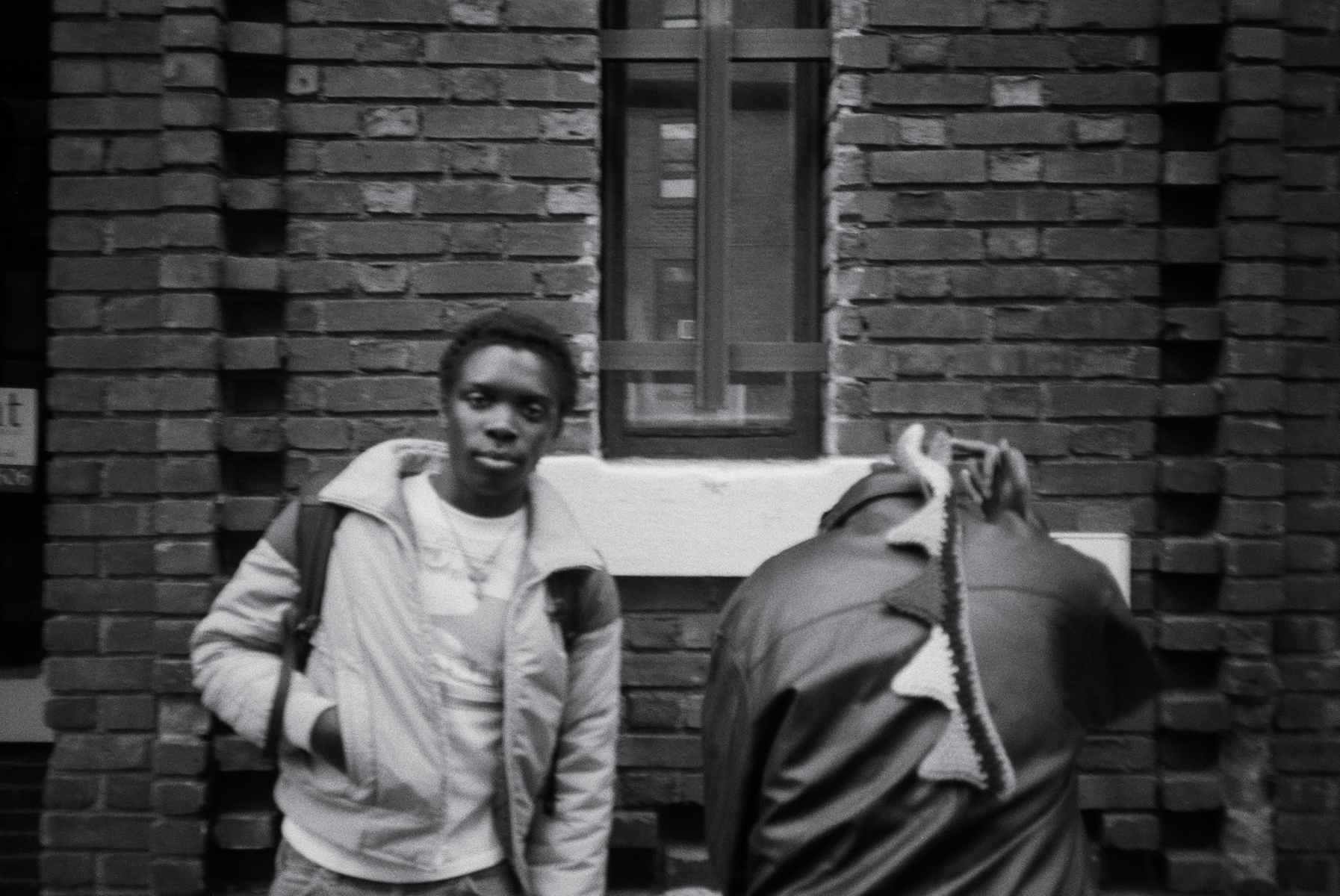 "It was kind of like, if I'm ever gonna do this, this has got to be the time," Strobeck continues. ​"I'm in my mid-forties now, and I was starting to realise I hadn't really done anything like it before. The energy felt right – when I see them all together, they fit like a puzzle that you put together before seeing the picture form perfectly."
For Strobeck, Violet's core ethos lies in letting these kids have a say in how the company they're a part of is run. ​"They have a younger point of view that I don't think I have anymore," he continues. ​"If they say they like something, I'm going to let them do that, whether I'm into it or not." Essentially, the company functions as a platform as much as it does a skate crew. Most members make art or design clothes on the side, free from the constraints and pressure of dedicating all their time to skating.
"Recently I've been into making patches," 22-year-old Efron Danzig tells THE FACE. ​"I like to write, make art, play basketball, and all the guys on [the team] are really sweet and down to earth," she continues. ​"Violet's pretty glam."
"When I was younger, you picked one thing," Strobeck says. ​"Everyone in Violet is a fan of each other, too – they're not pressed about having to be a skater but they're down and they're good. I like breaking down the rules that have been made just because we can. I don't think I'm better than anyone because of that, but I just want to do what I want."

Not being limited by gender, location or traditional skating norms means that Violet has a chance to surprise people with what the team's all about. In April, Strobeck released THE VIOLET PROMO, a 23-minute showcase of what each member has to offer, one trippy, lo-fi shot at a time. They land tricks to the tune of Black Moon's Powaful Impak!, Misfits' Some Kinda Hate and plenty of other musical gems, enhanced by a vibrant colour palette that encapsulates the very best of Violet's shiny newness.
"[Bill] was a huge part of having everything come together for me in the skateboarding world," says 22-year-old Seven Strong, who was born in LA before moving to New York two years ago. ​"Now, I'm lucky enough to be a part of this amazing group of people under the same company because of him. My favourite thing about Violet is that it's ours."
For Strobeck, fostering this sense of ownership has always been a key part of what Violet's all about. ​"I want to work with young artists that people don't know about yet and give them a chance," he says. ​"That's something I don't feel like I had when I was younger – guidance or connections. That's how you really get your name out. I want them to feel like this is a cool place to put their energy.
"To me, Violet doesn't feel so macho," he continues. ​"It feels very feminine and masculine at the same time, and that's what I want. I don't want it to feel like we're a bunch of bros, and there's something special about that energy being put together. It's 2022! We can be way more progressive." For now, Strobeck remains tight-lipped about what Violet has in store for the future, instead promising some seriously good stuff is in the works.
"I feel like I've lived five lives and everyone in Violet isn't into the nuts and bolts of theirs yet. And for them to trust me? I want to make sure they're stoked… So far, so good."


More like this