Are the young actress Emmy noms really a win for equality?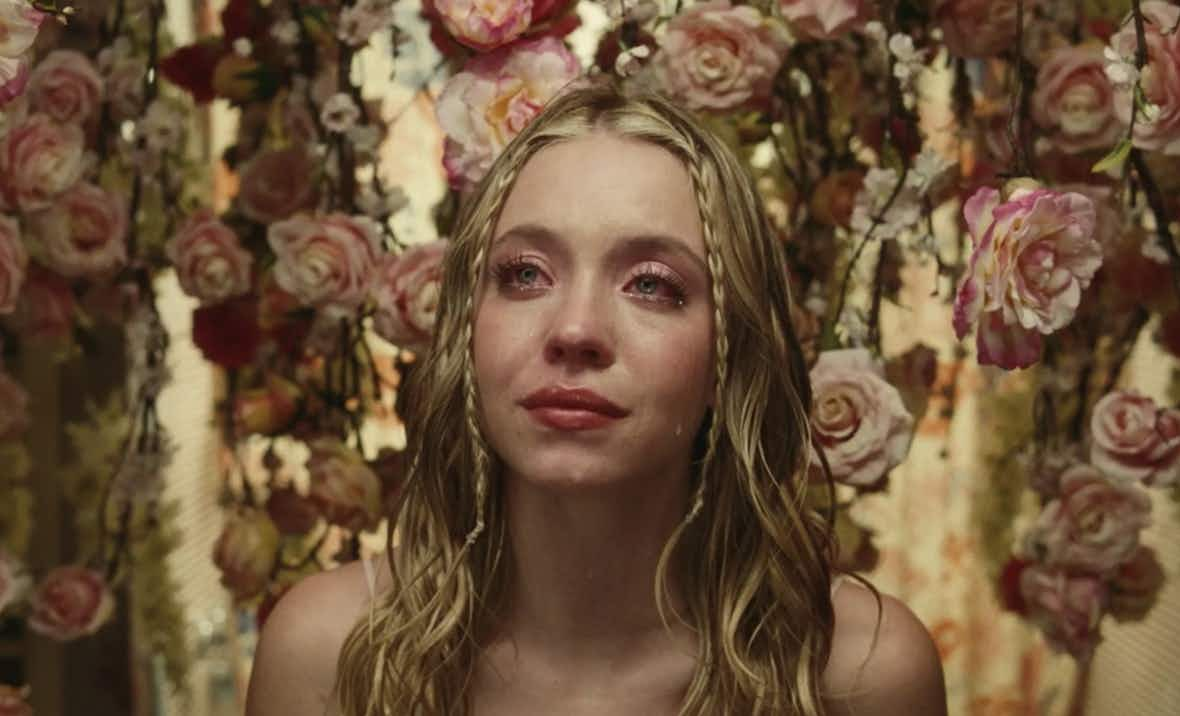 With Zendaya, Sydney Sweeney, Julia Garner, HoYeon Jung and more nominated for awards, all eyes are on Hollywood's young women at the 2022 Emmys. Young male actors? Barely anywhere to be seen. You can thank misogyny for that.
Awards shows don't get more chaotic than the Emmys. Rewarding the best in TV, it's the ceremony that makes it incredibly obvious that the people voting for it have only watched, like, two shows over the past year. And it's where an actor can seemingly get nominated just for existing if the series is acclaimed enough. With this year's award ceremony taking place next week, predictably, a pair of HBO hits aimed at wealth and privilege (Succession and The White Lotus) have dominated the crop of nominees, along with feelgood fave Ted Lasso.

There are some welcome surprises, too. Severance blew up by word of mouth to rack up a couple of nods, while Squid Game made history as the first non-English show to be nominated for Outstanding Series. One thing that's not quite so obvious is the number of young actresses nominated. The likes of HoYeon Jung (Squid Game), Kaitlyn Dever (Dopesick) and dual-nominee Sydney Sweeney (Euphoria, The White Lotus) are among the eleven actresses in their 20s vying for awards – that's almost double the average number of nods in that same age range from recent years. And while only Tyler James Williams (Abbott Elementary), Toheeb Jimoh (Ted Lasso) and Will Poulter (Dopesick) make up their young male counterparts in the nominations, about a quarter of the female acting nominations are for those under 30. In the most glaring statistic, at least one actress in their 20s is nominated in every category, while young actors are entirely absent from the leading categories.

Looking back at the last five ceremonies, the generational makeup of the Emmy nominees is around the same. Four actresses under 30 have scooped awards (Zendaya for Euphoria, Rachel Brosnahan for The Marvelous Mrs. Maisel, Jodie Comer for Killing Eve and Julia Garner twice for Ozark), while 21-year-old Jharrel Jerome scored the Best Actor trophy for When They See Us in 2019, marking a startlingly rare win for a young actor. You're far more likely to see older actors nominated. In 2020, it was as if Ramy Youssef was battling his local bridge club as the only man under 50 in the leading actor in a comedy category.

And sure, it does feel exciting to see more and more shows with young female leads taken seriously – like the aptly-titled The Great and the women-led ensemble of Euphoria – especially when the awards conversation has been limited to male-centric stories in the past. But the same can't be said for shows led by older women. Veteran actresses are far more likely to be nominated in the supporting categories. Just three actresses over 50 have been nominated for leading roles in the last five years (Jean Smart for Hacks, which she won, Laura Linney for Ozark and Sandra Oh for Killing Eve), while almost three times as many have had supporting nods.

The statistics are abnormal for sure, but this year's Emmys are just a more extreme example of business as usual. Hollywood loves to celebrate young female ingenues: 14-year-old Millie Bobby Brown was recognised for her work in Stranger Things. And it's been almost 10 years since Quvenzhané Wallis set the record as the youngest Best Actress nominee of all time at just nine years old. But when you zoom out to their long-term careers, that support seems to disappear.

A study by Time magazine found that male actors tend to peak in their careers at age 46, while women peak much earlier at 30. In the 20s age bracket, women tend to have more leading roles, but as they hit 30, the number of roles available tends to decrease, while the opposite happens for men. Even Meryl Streep worried that her opportunities would evaporate as she grew older. ​"I remember as I was hovering around 40, I thought each movie would be my last, really," she told the Wall Street Journal in 2016. ​"And all the evidence of other 40-year-old women at that time – this is 27 years ago – would lead you to believe it was over."

For male actors, the best is apparently yet to come. Experience and age are coveted properties for men, meaning younger performers are disproportionately left out of the awards conversation. From Ashton Sanders' transcendent work in Moonlight to the preternaturally gifted Jacob Tremblay, the deserving performances of young actors are frequently overlooked in favour of their older peers, who are often not even recognised for that particular work, but for their career. By the awards playbook, we so frequently see the familiar narrative of an actor who's ​"overdue" an Oscar. (Think Leonardo DiCaprio risking hypothermia to prove his worth in The Revenant.)
Exceptions prove the rule. How can we forget the enormous fuss made over the bright Timothée Chalamet peach-fucking his way to the Oscars and becoming the youngest Best Actor nominee in almost 80 years? That lengthy gap between Academy Award milestones may not speak to the number of roles available to young actors (men are, after all, still overrepresented in film and television) but it does speak to who these traditionally old, white and male bodies like to reward. Is it any shock that the actors who get the gong look just like the people who voted for them? Movements like #OscarsSoWhite and diversifying awards bodies signal progress, but it'll be long before we see true momentum.

These trends in awards are emblematic of the sexist ageism that infects every generation. As a reflection back on the industry itself, the dearth of nominations for older actresses reveals the diminishing roles available as women age. In an open letter from the Acting Your Age Campaign, over 100 actors including Emma Thompson, Lena Headey and David Tennant called for equal representation for all ages, especially for those over 45. ​"Today's in-demand young actress, is tomorrow's unemployed middle-aged actress," the statement says, as it criticises commissioners and production companies for ageing down leading roles, ​"particularly the age of the female romantic leading actress".

The proposition of more and more young actresses dominating the awards conversation is certainly tantalising. (Who doesn't love to see their faves thrive?) But that shift only speaks to the misogyny simmering under the surface. As long as ageism controls the industry, no one wins.


More like this