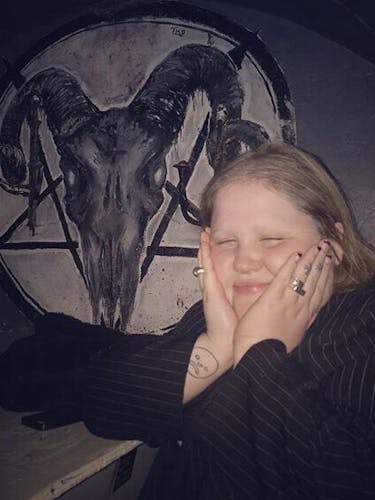 Ami Eve­lyn Hughes
Art director, model, and editor-in-chief of GUT magazine – an annually printed publication focusing on themes of magick, 80s German porn and the absurd.
Where were you born and where are you based? Born in Perth, Australia. Based in London, UK.

Song you want playing when entering the club: Leg Over, Mr Eazi
What's a book or film that changed your life? The entire Hobbit and The Lord of the Rings books. Anytime I'm going through a tough time, I watch them all on repeat and it soothes me like nothing else can.
You can only listen to three albums for the rest of your life. What are they?
Brothers in Arms, Dire straits
Labyrinth soundtrack
Clearing the Path to Ascend, YOB
The five guests you'd invite to your dream dinner: Gordon Ramsay, Anna Nicole Smith, Henry VIII, Boudica, and Elizabeth I.

---