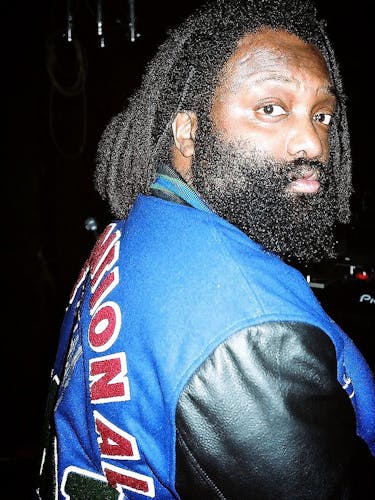 Tremaine Emory
Creative consultant and co-founder of No Vacancy Inn
Tremaine Emory – a.k.a Denim Tears – is one half of music, radio, fashion, nightlife hybrid No Vacancy Inn. Born in Georgia, Atlanta and raised in Queens, New York, Tremaine's creative outlets include podcasts, radio, fashion, merchandise and of course, No Vacancy Inn's infamous parties and events. Above all, he's a storyteller. An originator of the Art Dad term (something he explored in a collaborative collection with Virgil Abloh's label Off-White) who's worked with the likes of Stüssy, Tom Sachs and Kanye West, Tremaine is acutely in tune with the worlds of fashion, culture and art and the new-gen talents emerging from each. His latest triumph? A footwear drop with New balance that nods to the two things we need to live: WiFi and water.
When are you happiest?
When I'm grateful.
What's a book that changed your life?
The Autobiography Of Malcolm X as told to Alex Haley.

You're about to book a one way ticket to…
Harlem, Georgia.
---