Tremaine Emory on his slick and witty play at the establishment

The No Vacancy Inn founder speaks to friend and American artist Theaster Gates about his debut art installation at Prada Mode.
For the past two days, London's creative types have been treated to a makeshift home-from-home thanks to the third installation of arty‑y social club Prada Mode.
A sort of travelling art experience, it's acted as a space for talks, performances, art (naturally), as well as plenty of booze and grub. It's welcomed a whole host of talent, from American artist Theaster Gates (who presents a new chapter of his Black Image Corporation project in the space), to designers Grace Wales Bonner and Samuel Ross, and Atlanta-born, New York-raised super-creative Tremaine Emory.
Emory is a busy man. In 2019 alone the No Vacancy Inn founder has launched a New Balance sneaker (with his No Vacancy Inn co-creators Acyde Odunlami and Brock Korsan), released his debut Denim Tears collection (via an art-retail hybrid pop-up in New York), and held his third annual T‑shirt pop-up at Procell. The latter was in memory of his late mother, Sheralyn, who passed away in 2015, and saw profits donated to the Every Mother Counts charity.
Yesterday, he made his first foray into the art world, unveiling his installation A Proper Burial Finally, Thanks America! while in conversation with Gates and art curator Elvira Dyangani Ose. ​"America's never had a wake or a funeral," he says, of an installation that explores the history of African-American oppression, from the slave trade to the present day. ​"For all the slaves that built the country over time, all the servants after slavery ended, everyone that was lynched or shot by a cop, all the atrocities that have happened to Africans that were taken from Africa and brought to America."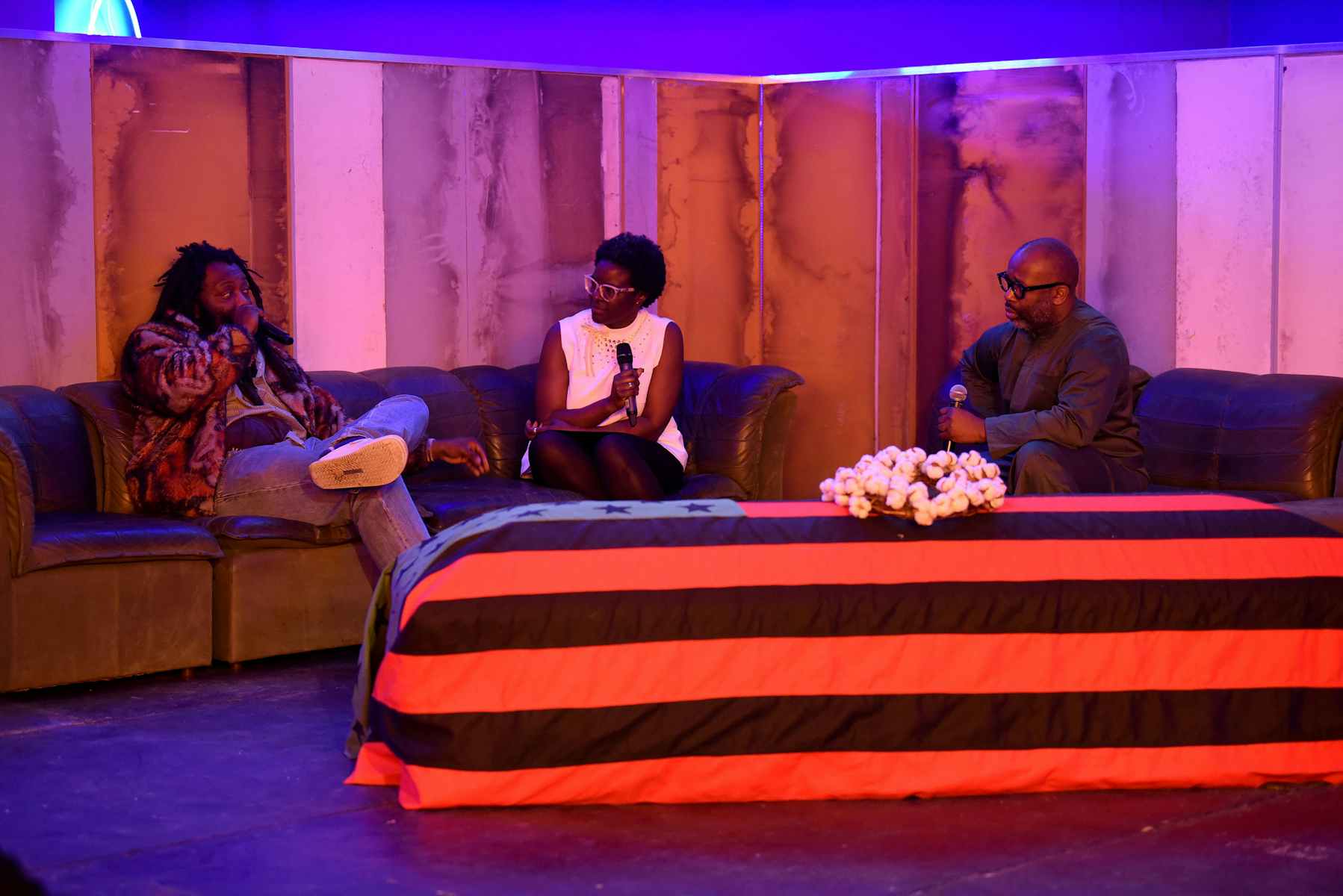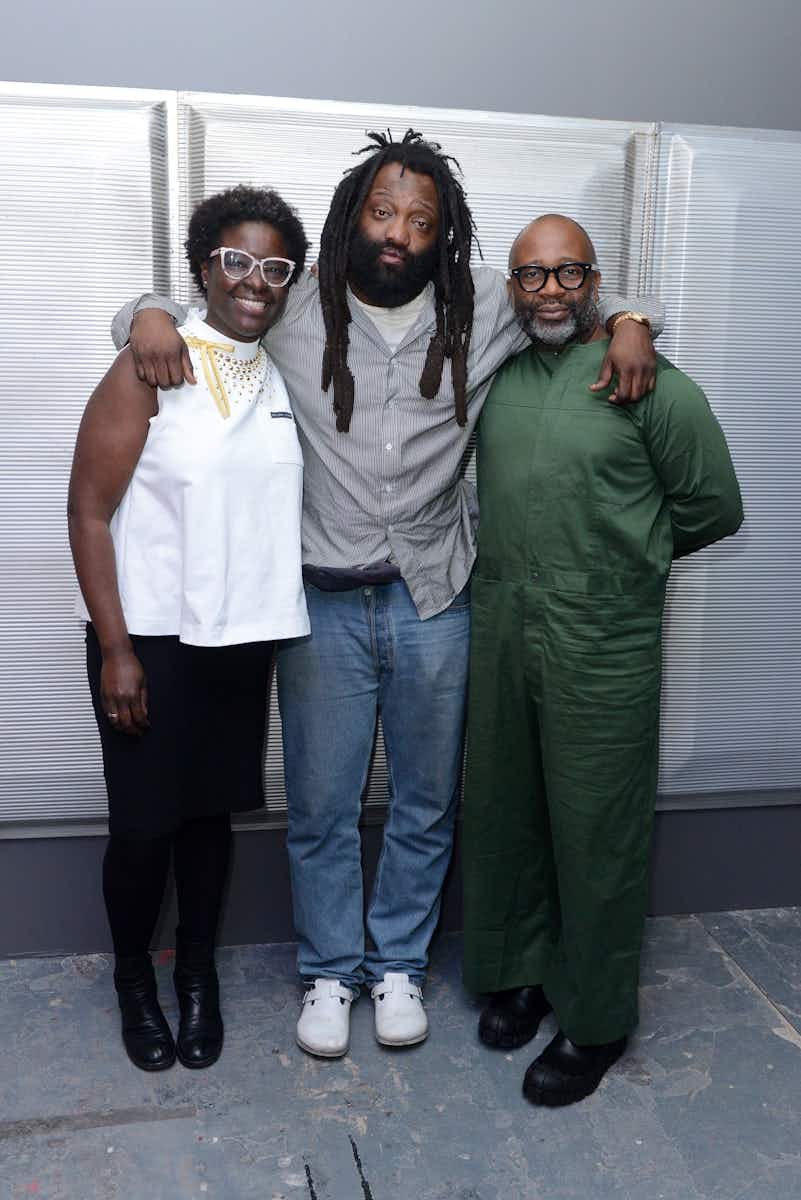 Presented as a casket covered by a black and red-striped American flag, the piece is topped with a floral wreath, and was heavily inspired by his late mother's wake. ​"A lot of cultures do wakes," he explains. ​"Particularly in the culture I grew up in, [which is] Baptist Christian. The last wake I went to was my mother's wake and I thought it was the most horrible idea, [being] in the presence of something you love no longer being here."
It's this feeling – and the way in which it evolves during the period of mourning – that acted as a stimulus for A Proper Burial Finally, Thanks America!. ​"As painful as it was, when I think back it's a beginning to moving past that pain," he says. ​"That's how this idea started, thinking of my mum so much, and where it started. It started with the wake."
The work, too, was influenced by David Hammons' depiction of the US flag (African-American Flag). Emory describes his anger at discovering the American artist ​"because the art world had only fed me Basquiat, like Basquiat is the only meaningful black artist".
"The way he plays with iconography and symbols is the thing that made me fall in love," he says.
Emory's work – while laced in symbolism and history – has a distinct sense of humour. The ​"funeral of America"' is smart and knowing, while sticking a big middle finger up at the powers that be.
"We've got to be slick and witty," says Emory. ​"To get that message across, you play with the establishment and build a system next to the system."

More like this