GameStop's about to shake up the NFT world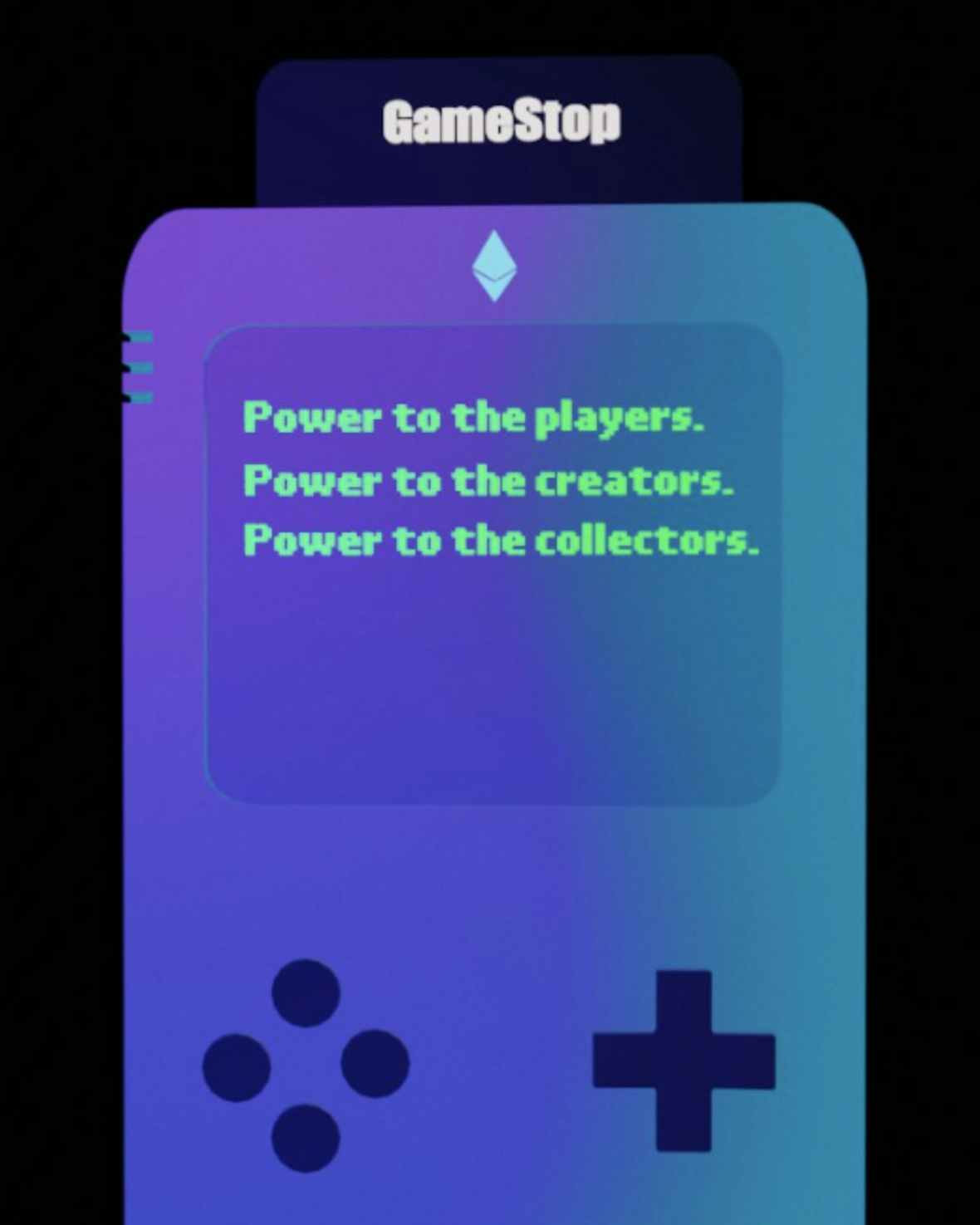 The US gaming company disrupted the stock market in January, now its sights set on NFT domination, too.
GameStop, the American high street shop that sells games, consoles, and electronics announced yesterday that it was making its entry into the NFT game.
Back in January, the company sent the stock market into a wild frenzy, after Redditors realised its stocks were being heavily shorted by large hedge funds. They began investing in the company and its stock price soared dramatically. Suddenly, GameStop became one of the most famous companies in the world.
Evidently, GameStop is still intent on riding this wave of popularity. The company has started to put together a team of ​"exceptional engineers, designers, gamers, marketers and community leaders" to develop their NFTs, an operation that's been teased on their official website. ​"Power to the people, power to the creators, power to the collectors" it proclaims, providing an email for those who wish to be a part of the forthcoming project.
As of yesterday afternoon, GameStop's stock price was up 16 per cent, its highest level since March. Links to an Ethereum address on the company's website suggest they will be using the blockchain as a technology base.

What these NFTs could be used for is still unclear, though some Reddit users have suggested they could open up new possibilities in terms of reselling and trading in digital games. GameStop could even create its own virtual currency, which could in turn be redeemable across games and on their store. Hold tight…


More like this