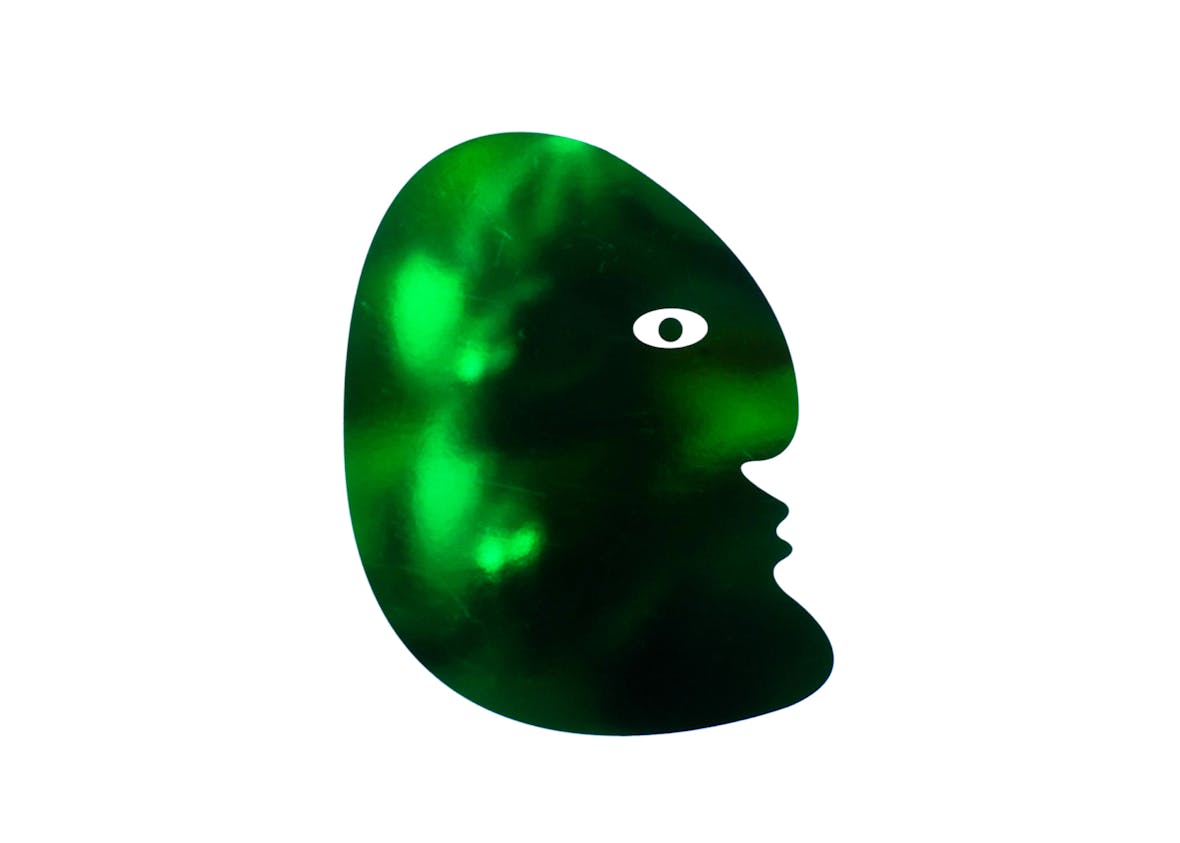 HIM

+

HIS

is the book encour­ag­ing us to open up about our men­tal health
When Lon­don-based writer and mod­el Hélène Selam Kleih was faced with the sec­tion­ing of her twin broth­er – diag­nosed with clin­i­cal depres­sion and psy­chosis – fol­lowed by the trag­ic death of her cousin, she felt com­pelled to find out why so many men were suf­fer­ing from men­tal health strug­gles. To do this, Paris-born Kleih com­mis­sioned an anthol­o­gy of writ­ten and visu­al pieces, enti­tled HIM + HIS – a 522-page col­lab­o­ra­tion with 120 peo­ple, some friends of Kleih and oth­ers strangers in her cre­ative net­work, who all respond­ed to the loose brief of dis­cussing men and men­tal health.
"The book is about speak­ing about men­tal health with­out it being a bur­den, with­out being defined by your men­tal health," says Kleih. ​"It wasn't just about my broth­er, it was about the men around him on that Lam­beth ward where he was first sec­tioned. I couldn't help but think; why are there so many men here? And, in my brother's case, why so many black men? I want­ed to make some­thing that explored men­tal health in a way that I hadn't seen, a book that could help me under­stand why we all feel like shit a lot of the time."
Since self-pub­lish­ing HIM + HIS in Decem­ber (soon to be reis­sued), Kleih has col­lab­o­rat­ed with numer­ous vol­un­tary groups to run ther­a­py ses­sions and cre­ative expres­sion work­shops. To mark Men­tal Health Aware­ness Week (13th -19th May) Kleih is run­ning a week-long pho­tog­ra­phy exhi­bi­tion and drop-in cen­tre in East Lon­don from Wednes­day (rsvp here).

Press play to hear Kleih and three HIM + HIS con­trib­u­tors – Athena Pag­in­ton and Abdourah­man Njie – speak out about men­tal health.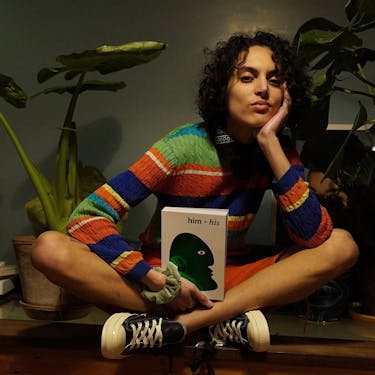 Listen now:

Hélène Selam Kleih
Audio tran­scrip­tion:
So Him + His start­ed two years ago. My cousin hadn't spo­ken to me in about two weeks. He had been, like, nav­i­gat­ing his own men­tal health. Strug­gling quite a bit but he seemed like he was doing good. Lat­er found out he jumped out of a nine-storey flat and that's when I start­ed think­ing he's sup­posed to be the role mod­el to my broth­er and he's done this. So, kind of, what hope is there? What action do we need to take in treat­ing the root before the rot. My brother's been sec­tioned now for about six years. He's got autism, so it's very high func­tion­ing, but that's kind of to his detri­ment. So he's very aware that he is in an insti­tu­tion and he can't leave. But I think it's the frus­tra­tion of being in and not feel­ing like you're in con­trol of your­self. So that's what Him + His is basi­cal­ly. ​"Him" sig­ni­fies the phys­i­cal being and ​"His" is the agency we have over ourselves.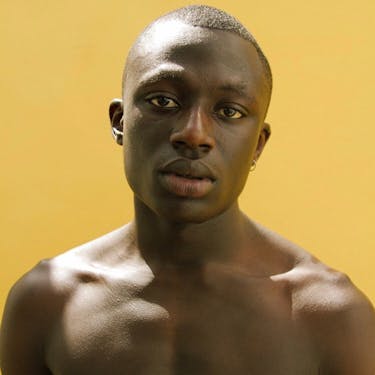 Listen now:

Abdourahman Njie
Audio tran­scrip­tion:
Since I moved to Lon­don in 2017, I have been sofa sur­fe­ing on and off and I do believe that this has had quite an impact on my men­tal health in regards to, you know, keep­ing ground­ed and find­ing your own sta­bil­i­ty. It's very inte­gral I've learnt. I think if you don't have your own space and you're mov­ing around, you're try­ing to nai­vate, try­ing to work, main­tain social rela­tion­ships, it's not always going to be the eas­i­est thing because you end up find­ing your­self pro­ject­ing onto oth­er peo­ple, and when I say pro­ject­ing, I mean your prob­lems, your stress­es because you nev­er have time for your­self. You're always con­stant­ly mov­ing around. Also I think as well some­thing that's tak­en for grant­ed is your sense of own­er­ship and belong­ing. Own­ing your own space has so much psy­cho­log­i­cal impact. It gives you that con­fi­dence. It gives you that boost. It gives you a bet­ter under­stand­ing of your­self, you know?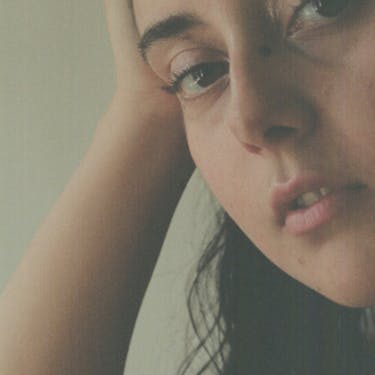 Listen now:

Athena Paginton
Audio tran­scrip­tion:
Hey I'm Athena Pag­in­ton, I'm based in Lon­don and I'm a make­up artist. I grew up in a pre­dom­i­nant­ly female envi­ron­ment where self-care wasn't a top­ic of con­ver­sa­tion, mean­ing there was no male guid­ance in a time where my men­tal health need­ed nur­tur­ing. It wasn't until my uncle joined the fam­i­ly that I had more of a clear under­stand­ing of what it meant to actu­al­ly look after your­self. He taught me how impor­tant exer­cise was. Why you should pri­ori­tise your men­tal health. And whilst we were out on our walks and runs, he'd always tell me his own sto­ries and his own strug­gles and it was real­ly with­in those moments of shar­ing that we both then became stronger. And that's why it's so impor­tant to share – to speak up – because with­out him in my life I wouldn't have learnt such impor­tant lessons.
---